Phoenix Suns vs. Los Angeles Lakers: Live Score, Results and Game Highlights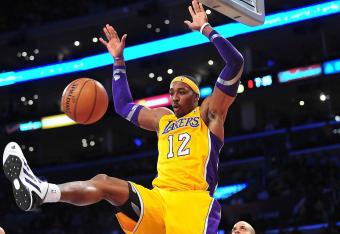 Kobe Bryant scored a game-high 31 points and Dwight Howard added 18 points and 12 rebounds as the Los Angeles Lakers (4-5) defeated the Phoenix Suns (4-6) 114-102 in Staples Center. Goran Dragic led the Suns with 22 points and Michael Beasley chipped in with 14 points and nine assists.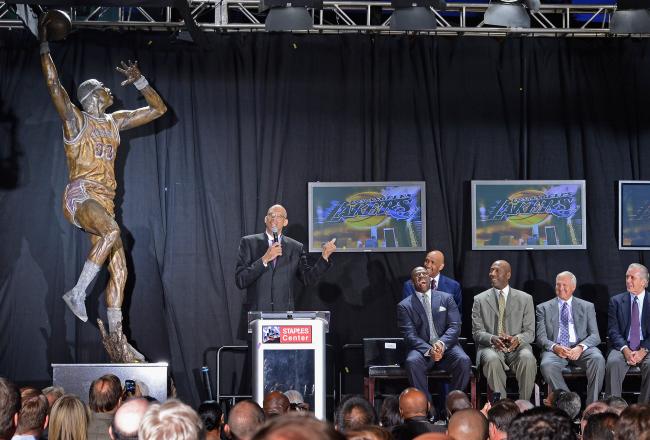 Tonight's game ball goes to Metta World Peace. His 2012-13 season has gotten off to a rocky start, particularly on the offensive end of the floor where he entered Friday's game shooting just 36.5 percent from the field and 31.3 percent from three. In the Lakers' victory, World Peace scored 22 points on an efficient 7-for-14, including 5-for-10 from the perimeter.
As a team, the Lakers won this game with their size. The vaunted L.A. frontcourt helped the Lakers to a plus-10 advantage in the rebounding battle (48-38). It also factored in the Lakers lead in both free-throws attempted (28 to 15) and free-throws made (22-to-7).
An unexpected factor in this win was the way that interim coach Bernie Bickerstaff was able to implement new coach Mike D'Antoni's limited gameplan. A November home win over the Phoenix Suns will not create a coaching controversy, but Bickerstaff kept his offense running despite missing their top two point guards (Steve Nash and Steve Blake). The patchwork point guards helped the Lakers win the turnover battle with Phoenix (11-15).
Mr. Irrelevant, Robert Sacre (60th pick of the 2012 draft) checks in the game. And boom goes the dynamite. Lakers 114, Suns 102 — 0:30 REMAINING IN 4TH QUARTER
Alvin Gentry clears his bench. Luke Zeller, Kendall Marshall and Wesley Johnson all check in the game. Lakers 114, Suns 101 — 0:50 REMAINING IN 4TH QUARTER
O'Neal misses a turn-around jumper in the paint. Suns grab the offensive rebound, bud Dudley misses a three from the right wing. Suns again collect the rebound, but Dragic's runner clangs off the iron. Ball goes out of bounds, Lakers ball. It's been that kind of quarter for Phoenix and their comeback bid may have just lost its last leg. Lakers 112, Suns 97 — 2:43 REMAINING IN 4TH QUARTER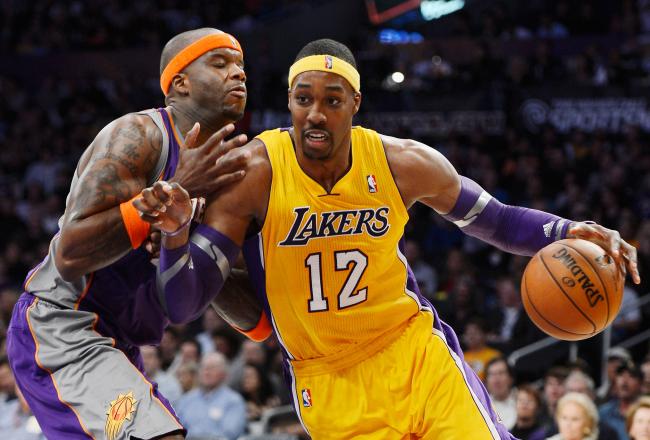 Suns are plus-14 on points in the paint. But Lakers have more than doubled them in free-throw makes (20 to 5) and attempts (26 to 10). Lakers also plus-10 on the glass (40-30), led by Howard's 11 rebounds. Lakers 110, Suns 96 — 3:50 REMAINING IN 4TH QUARTER
World Peace four off of his best game as a Laker as he's got 22 points in 28 minutes. Lakers 108, Suns 94 — 4:35 LEFT IN 4TH QUARTER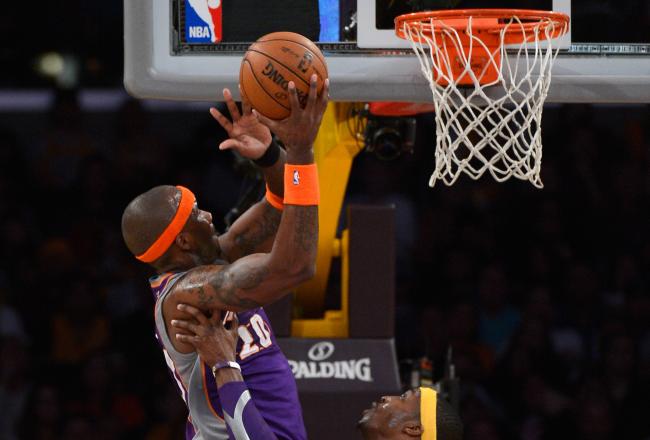 O'Neal's last action came on November 4th. And it looks like it. He's not rusty, the guy's got his legs under him. O'Neal with nine points, four rebounds and three blocks in just under 14 minutes. Lakers 103, Suns 90 — 6:30 REMAINING IN 4TH QUARTER
Jermaine O'Neal swatted away a Dwight Howard layup attempt and Luis Scola followed with his own block. Looked to be a tiny momentum swing, but Scola called for a travel on the other end. Lakers 101, Suns 88 — 7:16 REMAINING IN 4TH QUARTER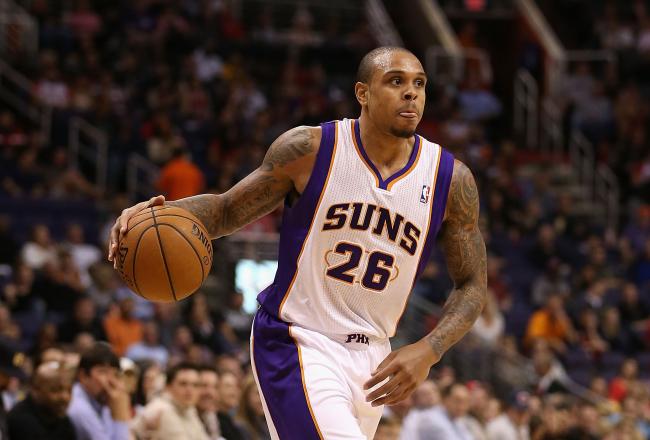 Shannon Brown 2nd in the NBA in fourth-quarter points this season (courtesy of the Suns broadcast team). Phoenix desperately needs to find ways to score. Lakers on a 9-2 to run to open the quarter. Lakers 101, Suns 86 — 8:42 REMAINING IN 4TH QUARTER
Some Nash news for Lakers fans.
Nash is going to be re-evaluated next weekend to see if the non-displaced fracture in his leg has healed.

— Mike Trudell (@LakersReporter) November 17, 2012
His presence is missed tonight, even with the Lakers widening their margin. Lakers 101, Suns 86 — 9:21 REMAINING IN 4TH QUARTER
Bryant with a nifty reverse layup on the breakaway. He finishes the quarter on his own 6-0 run. Lakers 92, Suns 84 — END OF 3RD QUARTER
Jordan Hill is the Reggie Evans of offensive rebounding. He's got four in 13 minutes—and zero defensive boards. Lakers 88, Suns 84 — 1:06 REMAINING IN 3RD QUARTER
Dragic is torching Darius Morris and Chris Duhon. He's got 17 points (7-for-11 shooting) with six assists and zero turnovers. Lakers 82, Suns 79 — 2:47 REMAINING IN 3RD QUARTER
Gasol's recent struggles in a nutshell. Ill-advised midrange attempt would've been blocked by Scola. Instead, Gasol fired off a pass in mid-air right at a Phoenix defender. Lakers 80, Suns 79 — 2:47 REMAINING IN 3RD QUARTER
Suns' broadcaster calling for more touches for Luis Scola (14 points, six rebounds). He must have missed the memo: Phoenix is 4-0 when Scola scores 13 or fewer and 0-5 when he scores 15 or more, according to espn.com. Lakers 77, Suns 73 — 4:33 REMAINING IN 3RD QUARTER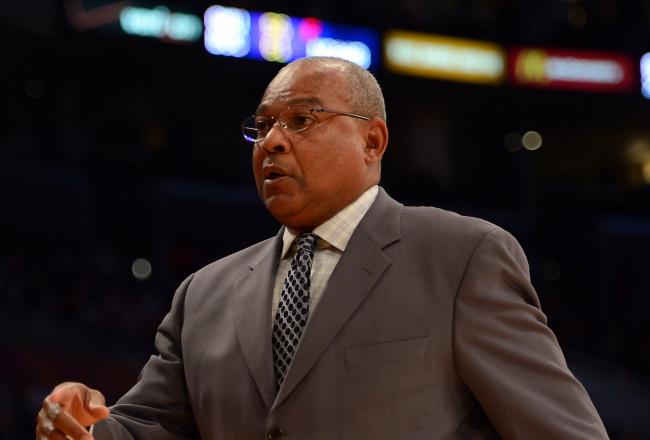 This is as disgruntled an offense has ever looked when shooting 54 percent from the field and 55 percent from three. Lakers' numbers have more to do with Suns' defensive issues than any good offensive sets. Bernie Bickerstaff wants to talk things over. Lakers 75, Suns 73 — 5:35 REMAINING IN 2ND QUARTER
Jared Dudley is bothering the Mamba. Bryant has 14 points on 15 shots. Lakers 66, Suns 62 — 8:20 REMAINING IN 3RD QUARTER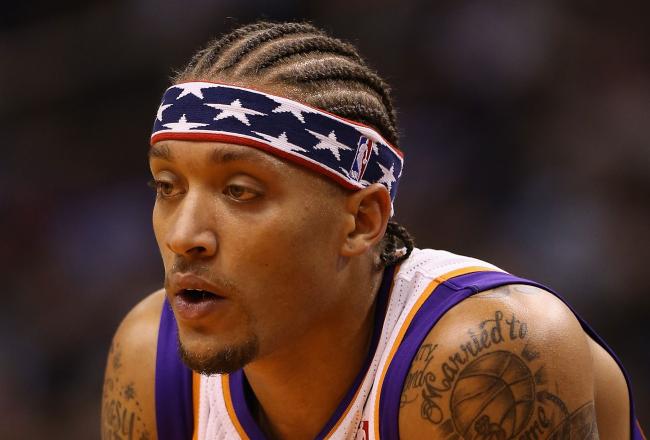 World Peace-Beasley wasn't discussed in the pregame, but it's made for an entertaining matchup. Beasley 13 points, six assists; World Peace 15 points, four rebounds, three assists. Lakers 64, Suns 59 — 10:08 REMAINING IN 3RD QUARTER
When either team has been able to add some physicality to this run-and-gone contest, it's been to their advantage. P.J. Tucker leads the Suns with a plus-11 in his four-plus minutes of first-half action. Jordan Hill's posted a plus-nine in his 12 minutes.
You'd think D'Antoni was coaching tonight looking at the box score. Both teams shooting 54 percent from the field. Lakers 62, Suns 57 — HALFTIME.
Metta World Peace keeping the Lakers in this game, 15 points (5-for-7 field goals, 3-for-4 three-pointers). Lakers 58, Suns 55 — 2:02 REMAINING IN 2ND QUARTER
Staples Center is getting quiet.
#Suns wiped out a 10-point Lakers lead in less than 2 minutes. O'Neal's play on Howard turned it. Suns have 34 pts in paint. Huge for them.

— Paul Coro (@paulcoro) November 17, 2012
Lakers 56, Suns 55 — 2:30 REMAINING IN 2ND QUARTER
Phoenix controlling the tempo and now the scoreboard
Scola running the fast break for a Dudley layup SMASH! Not exactly SSOL, but it gives the Suns the lead.

— Dime Smash! (@DimeSmash) November 17, 2012
Suns 55, Lakers 54 — 3:01 REMAINING IN 2ND QUARTER
O'Neal may already be reaping the rewards of those Phoenix trainers. His strip of Dwight Howard keys a fast break resulting in Phoenix's first lead since the early stages. Suns 52, Lakers 50 — 4:05 REMAINING IN 2ND QUARTER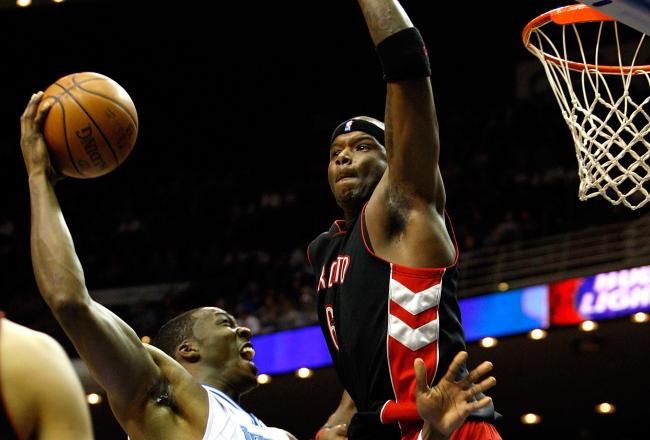 Howard and Jermaine O'Neal get entangled in the post, Jordan Hill stays on L.A.'s end of the floor while Phoenix heads up court with numbers. Howard, Hill and O'Neal all pick up technicals. Lakers 50, Suns 47 — 6:31 REMAINING IN 2ND QUARTER
This article is
What is the duplicate article?
Why is this article offensive?
Where is this article plagiarized from?
Why is this article poorly edited?

Los Angeles Lakers: Like this team?