WWE SmackDown Immediate Reactions and Analysis for Nov. 16, 2012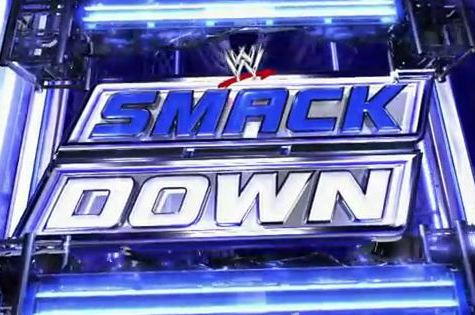 Welcome to Bleacher Report's immediate analysis of the Nov. 16, 2012 edition of WWE SmackDown, where we break down every angle of the two-hour block of sports entertainment.
Tonight's SmackDown was the blue brand's go-home show for Survivor Series, and previews for the show hyped the Miz getting his spot on Team Foley thanks to the fans voting him in as the team's fifth member.
The other angle which received significant focus was Sheamus' anger toward Big Show after dishing out multiple beatings to Sheamus' friend, William Regal.
Browse the following slides to see what we thought of the show and sound off in the comment section to share your opinion on SmackDown with the B/R WWE Community!
Begin Slideshow

»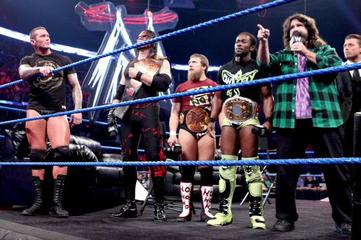 Image via WWE.com
The very first thing that stood out about this segment was that Miz was getting a rather positive reaction from the crowd. Even though Miz's face turn is coming slowly, the fans seem eager to see the turn completed as soon as possible.
After Miz ran through the issues with Team Foley and its members, Foley brought out the entire team. For those who need a refresher, that's Kofi Kingston, Kane, Daniel Bryan, Randy Orton and, of course, the Miz.
When the bickering between the team was through, Dolph Ziggler stepped out with the rest of his team. Despite Team Ziggler having a few teamwork issues themselves, Ziggler and the others took turns on the mic belittling Team Foley.
Mick brought things to a close by playing matchmaker, putting Dolph Ziggler and Alberto Del Rio up against the Miz and Randy Orton. He also put Kane in a singles match with Wade Barrett, then determined that Kofi Kingston would face Damien Sandow in the first match of the evening.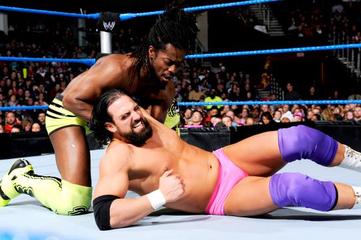 Image via WWE.com
You can't go wrong with Kofi Kingston starting the show, not during this hot streak of his.
The match was well put together and even managed to be a little dramatic, with Kofi getting a near-fall before ultimately getting rolled up by Sandow. Sandow had to pull Kofi's tights to get the three-count, but hey, if you aren't cheating, you aren't trying.
It's always a pleasant surprise to see a champion lose a non-title match, even if there was a bit of foul play.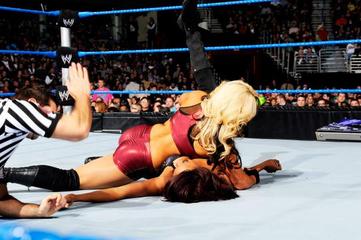 Image via WWE.com
The weakness of the Divas division was on full display when Kaitlyn, Natalya and Layla took on Alicia Fox, Eve Torres and Aksana.
Kaitlyn is challenging Eve Torres for the Divas Championship at Survivor Series, a fact that is nearly as forgettable as this match was.
Kaitlyn got the pin on Alicia Fox, securing the victory for her team.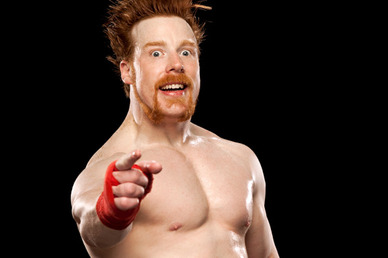 Image via WWE.com
Throughout the show, we were getting shots of Sheamus backstage, awaiting Big Show's arrival to the arena.
Finally, Booker T approached Sheamus and told him that Big Show won't even come to the arena if Sheamus keeps waiting on him. Sheamus cut a deal with Booker, telling him that he'd leave so long as Booker told Big Show to meet him in the ring after he arrived.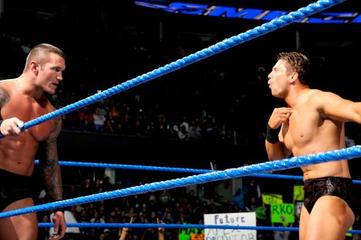 Image via WWE.com
This was a really solid tag team match which had a finish that should cause quite a bit of concern for Team Foley.
When Orton was well on his way to putting Alberto Del Rio down for the count, Miz tagged himself in and hit the Skull-Crushing Finale on Del Rio, then scored the pin.
This caused Orton to be even more irate than usual, and the Viper crashed Miz's celebration with an RKO.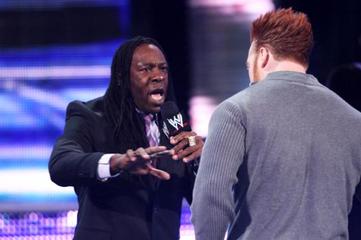 Image via WWE.com
A cookie-cutter call out turned ugly for Sheamus when Big Show came out and taunted the Irishman further.
Sheamus lost his cool when Big Show threatened to knock out William Regal again, and then Show told Sheamus that the only thing he was scared of was what he might do to Sheamus.
Sheamus barreled up the ramp but was stopped by Booker T, who told him to wait for Sunday. Sheamus refused and was ejected from the building by Booker as a consequence.
After a commercial break, Big Show was attempting to thank Booker for handling Sheamus like he did. Booker told him to knock off the act and that he'd be in the main event against a mystery opponent.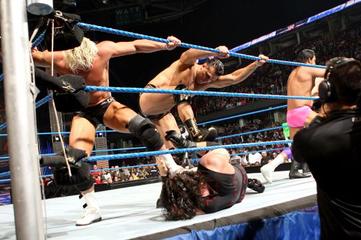 Image via WWE.com
The match could hardly get started before the rest of Team Ziggler came out to jump Kane.
This prompted Team Foley to come to Kane's rescue, with all but Miz making it out to the ring. Randy Orton took out the trash, handing out RKO's to Team Ziggler.
Miz stepped out on the ramp, rubbing his jaw, as he was still recovering from his own RKO from earlier. The emphasis was on the tension brewing within Team Foley, as it should be.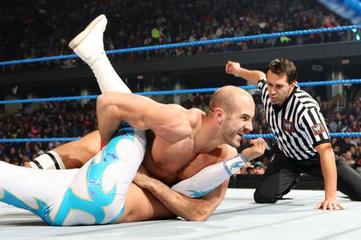 Image via WWE.com
R-Truth, who is scheduled to challenge Antonio Cesaro for his United States Championship at Survivor Series, was on commentary for this match.
Cesaro handled Sin Cara with relative ease, allowing him to look strong going into Survivor Series.
R-Truth cut a promo after the match where he wanted to quote "another Jimmy." That other Jimmy was Hacksaw Jim Duggan, and Truth led the crowd in a USA chant.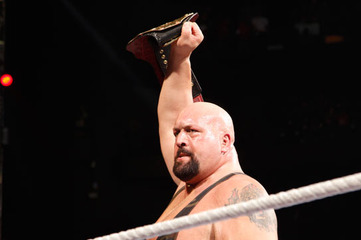 Image via WWE.com
That's right.
The big surprise opponent for Big Show was the Great Khali.
As if that wasn't bad enough, Khali actually had Big Show on the ropes. The KO Punch saved Big Show, as he dropped the behemoth Khali with his signature move for the win.
The real fight started after Big Show went backstage and opened the door to his bus, only to be greeted by Sheamus, who was throwing punches right out the gate.
The two brawled in the parking lot, and both men ended up getting put through car windows before Sheamus came out on top.
This feud lacks the fire that you'd want to see in a feud over the World Heavyweight Championship, but WWE has done a solid job of breathing some life into it going into Survivor Series.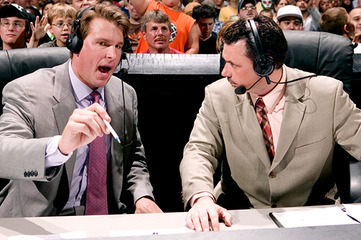 The only thing that really kept SmackDown from being anything more than slightly above average was the fact that the feuds featured are lacking in comparison to Raw.
The story that received the most attention was Team Foley vs. Team Ziggler, which suffered because of Foley's involvement and the sudden switch from Team Punk to Team Ziggler was all on incredibly short notice and wasn't exactly the most logical booking.
That said, the show was about as good a go-home show for Survivor Series that SmackDown could muster. I'm not terribly fond of Khali being featured in the main event, but even his match with Big Show wasn't as bad as it looked on paper.
SmackDown's Grade: B-