Bellator 81 Live Blog from the Ryan Center in Kingston, RI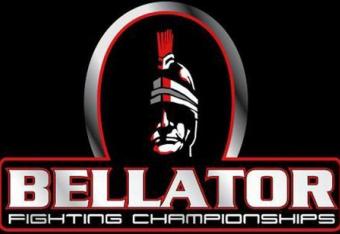 Bellator 81 features the Season 7 lightweight semifinals and a slew of other fights that will please fans of smaller weight classes.

We're here at the University of Rhode Island in Kingston, RI, for Bellator 81. I will be live blogging Friday's event, so get prepped for news on a card packed with talented fighters, topped by the lightweight tournament's semifinal bout between Rich Clementi and Marcin Held.
Bellator 81will be broadcast live on MTV2 at 8:00 p.m. ET. The preliminary card will begin at 7:00 pm ET on Spike.com.
That's the event ladies and gentlemen. Really strong card tonight.
Round 2 starts off with some angry stand-up from Clementi, who then takes held down and lands in half-guard. Clementi controls Held's arm. They roll around some more, and Clementi is controlling him on the ground, and Clementi looks like he is choking, but is really doing little more than controlling the head.
Held then ends up squirming his way back to a leg and gets hold of a toe hold. Clementi taps! Really nice submission.
Lightweight tournament final will be Marcin Held vs. Dave Jensen.
On the ground early, and either fighters are going for submissions. Held is actively looking for that leg lock. Clementi actually sits up and starts swiping at Held. They stay on the ground and Held is doing great work of keeping one of the legs where he wants it.
Clementi tries to scramble out, but Held makes a strong knee bar attempt. Clementi threatens with a guillotine but doesn't capitalize. End of round 1.
Final fight of the night between UFC veteran Rich Clementi, who holds wins over Melvin Guillard and Anthony Johnson, and Polish import Marcin Held. Really excited for this one.
Split decision victory for Dave Jansen.
Great fight, Tirloni's obviously incredibly disappointed and goes out of the cage but gets a big hug from Jose Aldo as he steps out.
Jansen's stoked and gives his shout-outs. Amazing fight.
Either fighter lands some hard hits, but Tirloni keeps on coming in with a big left hook that Jansen has been ducking. Either fighters have sporadically landed big punches, but have not followed them up.
Both fighters are seriously battered, but with about ten seconds left, Jansen lands a sweet suplex. It's one round to one at this point, and this third round is a close one. Will be interesting to see how this pans out.
Jansen is bleeding out of the side of his face. The two swap punches heavily Tirloni continues to swing for the fences, and stuffs a takedown without a minute left, and lands a huge knee as they return to their feet.
The crowd starts chanting, but Jansen's starting to get lit up standing, and lands repeated heavy punches. Jansen is going to need to go for the finish in the final round if he wants to get a secure victory. The first round could've gone either way but Tirloni clearly had round 2.
Jansen scores an early knockdown but can't capitalze. Tirloni throws hard hits after, but is clearly a bit dazed after eating a big one. Jansen continues to press the action as Tirloni tries to shake his brain back in place.
Jansen has been chasing Tirloni, but Tirloni has been planting and counter punching. Tirloni eventually lands one and has Jansen stumble to the cage, but seems unfazed. Tirloni starts to press the action . In the final minute, Tirloni takes Jansen's back, throws him. Jansen gets back up and gets taken down again, but scrambles out. The round expires, and can go either way.
Now comes the main events. The fight lightweight tournament semifinal, with a fight between Ricardo Tirloni and Dave Jansen.
Dave Jansen is a former WEC fighter who was cut after going 1-2, but is still an all-around solid lightweight. Tirloni, meanwhile, is a solid, well-rounded Brazilian fighter.
Marlon Sandro came with a sweet posse as well. In addition to Jose Aldo, Glover Teixeira is cageside.
Things get started early, and Neace ends up atop Sandro.
They roll around a bit and Sandro ends up slipping to his back and slaps on an excellent choke. His crew (which includes UFC featherweight champion Jose Aldo) hands him his costume which looks pretty sweet, all things considered (though the face is closed off, which makes it less-than-functional).
Sandro is rocking a gladiator costume for the fight, but unfortunately I can't see it too well from this angle.
Next fighters enter the cage. Featherweight bout between Dustin Neace and Marlon Sandro.
Filkins jumps atop the cage but this fight, at least from where I'm sitting, is obviously two rounds for Billstein to one for Filkins.
Remarkably, Perry Filkins gets the nod, with one judge scoring it 30-27. I feel like it's a bit of a bad decision, but Filkins, in the end, had the one blowout round and I guess that's enough.
Filkins probably needs a finish here to win. Billstein knows this as well and takes Filkins to the cage. Filkins lands an unintentional knee.
Filkins is starting to land some punches, but Billstein lands a front kick that Filkins dances off (literally). The fighters start swapping punches and Filkins ends up out-muscling Billstein during a takwdown attempt and ends up in half-guard. Billstein gets close to a kimura, but Filkins spins back to his feet.
Filkins out-muscles him during another takedown attempt and ends up in mount position. He lands some hard ground and pound to close out the round, and with ten more seconds, he may have scored a knockout.
Start of round two. Billstein is the faster, and clearly more-animated fighter, Filkins starts to take the center of the cage as the round wears on, but Billstein dodges and keeps landing combinations. Filkins keeps swinging for the fences, but isn't landing any of his big punches.
Billstein lands a big takedown to finish the round.
The fighters start things off with some lightning-quick combinations. Filkins stuffs a takedown attempt but still gets brought to the cage.
They step off and go back to striking. Filkins is going for a number of high kicks, but Billstein has actually been smirking them off. Billstein goes for another takedown, and brings things to the cage where he tries for a throw, but Filkins shoves him off, and starts to land some ground and pound before he is cut short by the bell.
Main card finally starting with the walk-outs for the middleweight fight between Perry Filkins and Jonas Billstein.
Big boom for the start of the main card!
I think I saw Jorge Rivera on the way to the bathroom...
Brown is again taken down after a short time and Calandrelli again finds himself in half-guard. He hops into the mount and starts grounding and pounding. He starts working to go for an armbar and gets it.
Brown quickly taps and Calandrelli gives us the second submission of the night.
Brown, who bears a striking resemblance to Dominick Cruz, and Calandrelli feel each other out. Calandrelli lands a takedown and jumps into half-guard.
Calandrelli sinks in a deep arm triangle but Brown keeps him in half-guard. Calandrelli kicks out, but can't quite get it and shifts back into mount and lets go of the choke. They shift to the north-south and again, Calandrelli goes for a choke. Brown squirms out and the fight gets back to the feet for the first time in what feels like forever.
The round ends and you have to wonder about Calandrelli's arms.
Next fight, lightweights Eric Brown vs. Andrew Calandrelli.
Special ceremony goes down with the Army National Guard swearing in some new Guardsmen.
Lamoreux quickly takes him to the cage. Cramer spins it around and goes for a single. He loses control of the leg, but keeps his opponent against the cage.
Cramer reverses a takedown and a hard knee is landed, followed up by a bunch of punch. Cramer lands a very hard punch that takes Lamoreux's legs out from under him. The ref quickly pulls the two apart, giving Cramer the knockout victory.
This article is
What is the duplicate article?
Why is this article offensive?
Where is this article plagiarized from?
Why is this article poorly edited?