Joe Johnson's Heroics Making Nets GM Billy King Look Like a Genius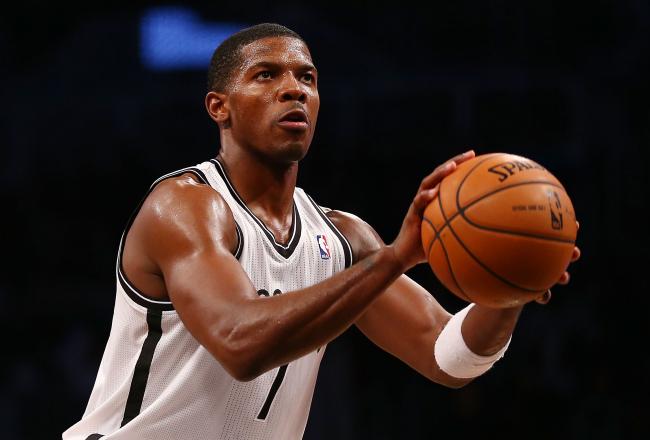 Alex Trautwig/Getty Images
The Brooklyn Nets are on a four-game winning streak, and the man to thank for it is Joe Johnson.
Over the team's past two games, Johnson has scored 23 points in the fourth quarter. He has made some clutch shots and his jump shot appears to have returned after a slow start to the season.
Considering how GM Billy King acquired Johnson from the Atlanta Hawks to convince Deron Williams to re-sign with the Nets, and with the Nets playing some amazing basketball thanks to Johnson's heroics, the man is making a strong case for Executive of the Year. Given how much the Nets gave up in agreeing to take on the four years and $89.3 million on Johnson's contract, it wouldn't be farfetched to call King a genius.
Look at it this way. Prior to the Johnson trade, the Nets were in competition with Williams' hometown Dallas Mavericks for the All-Star point guard's services. It was an interesting situation, as Williams was frustrated with the lack of talent surrounding him on the Nets.
Long story short, he didn't have much incentive to stay.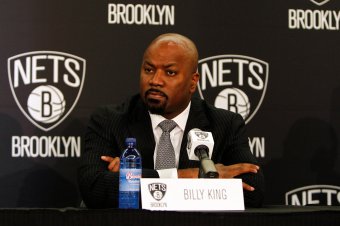 Debby Wong-US PRESSWIRE
King realized that Williams was the key to the franchise's future success, particularly with the impending move to Brooklyn. Without giving him a reason to stick around, not to mention the other impending free agents, the new team would essentially be a bunch of reserves moving into an expensive new arena.
Putting fans in the seats would be borderline impossible.
Thus, King took action. The day before NBA free agency was set to begin, he acquired Johnson and sent the following to Atlanta: guards Jordan Farmar, Anthony Morrow and DeShawn Stevenson, forward Jordan Williams, center Johan Petro and draft picks.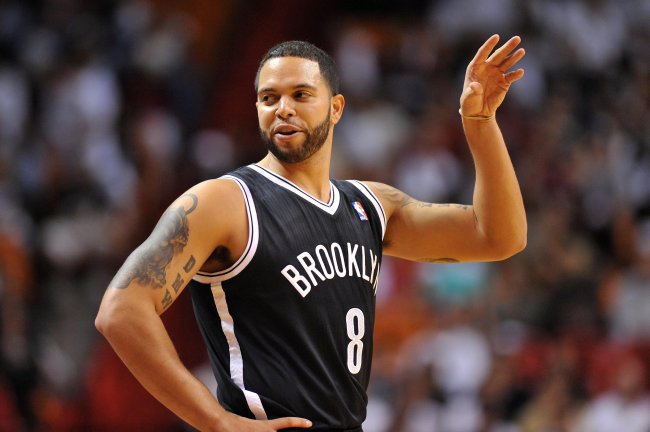 Steve Mitchell-US PRESSWIRE
Sure enough, Johnson was King's key selling point in getting Williams to stay (via Kelly Dwyer of Yahoo! Sports). He now had a fine shooter to complement his fine passing game. The rest of the Nets' free agents soon followed in re-signing with the team, namely Gerald Wallace, Brook Lopez and Kris Humphries.
Johnson got off to a slow start in Brooklyn, shooting just 36 percent from the field over the first five games of the season. But his fourth-quarter performances each of the past two games are a testament to how well he can perform in Brooklyn.
He's realizing that he isn't there to be the star of the Nets, but rather just someone to give Williams some help in the scoring department, where help had been lacking last season.
As a result, despite that slow start, the Nets are playing great basketball even though they are still an underdog team.
Keep in mind, despite their streak, the Nets are still a young and inexperienced team. However, the fact remains that they still beat the experienced Boston Celtics Thursday night, and a good portion of thanks is owed to Johnson.
When Johnson entered the game in the fourth quarter, his team was down by one point with just under nine minutes to go. After two Boston baskets, he sunk a jumper of his own to close the margin to three.
Jerry Stackhouse would tie the game with a three and Lopez would tie it again with shot of his own, with Johnson getting the assist this time. With the score tied at 87, both teams went cold for two minutes.
Suddenly, at the three-minute mark, Johnson sunk a jumper to give the Nets the lead and hit another one 30 seconds later to extend it. Long story short, he was doing just what King brought him in to do.
Was this a genius move by Billy King?
That all being said, it can be argued that the whole reason the Nets are doing so well thus far is because of Joe Johnson. All fourth-quarter heroics aside, the team would not be where it is in the standings today were he not on the team. More importantly, key players like Williams, Wallace and Lopez might not even be on the Nets had this trade not taken place.
King saw that he had to save the team, and made an unconventional move in order to do so. Any other GM would have cringed at the idea of taking on such a heavy contract, but King saw it was necessary in order to ensure the Nets' future.
Given Brooklyn's record thus far, it's time to give him and Johnson their due recognition for all they have done to help the team.
This article is
What is the duplicate article?
Why is this article offensive?
Where is this article plagiarized from?
Why is this article poorly edited?

Brooklyn Nets: Like this team?