Northwestern vs. Michigan State: Live Scores, Analysis and Results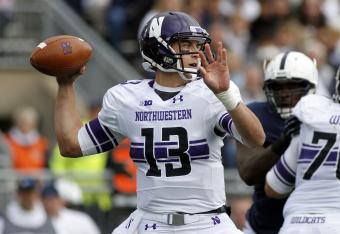 Justin K. Aller/Getty Images
FINAL: NORTHWESTERN 23, MICHIGAN STATE 20
It was a topsy-turvy game, but Northwestern held on for the 23-20 win in East Lansing.
Michigan State made too many mistakes, and Northwestern was able to take advantage of it for the win.
And be sure to check out the 10 Things We Learned From Northwestern's win.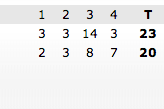 Box Score via ESPN
Northwestern takes advantage of some mistakes from Michigan State and is able to ride that wave to victory.
Michigan State had its chances, but penalties and turnovers did them in.
Trevor Siemian did a fine job for Northwestern after taking over for Kain Colter.
Andrew Maxwell made some mistakes, but did his best to will his team to victory. Didn't happen.
It's a big win for Northwestern as they could end up in a big bowl game. Michigan State needs a win to get into win.
Thanks for following along!
Michigan State must win next week at Minnesota to go to a bowl game.

— Josh Slagter (@JoshSlagter) November 17, 2012
So Northwestern takes a few knees, and this game is over.
Northwestern beats Michigan State 23-20.
Oh, wow! Pass to Sims is incomplete and that's going to be the ball game for Northwestern.
And this is the game. 4th-and-10. State needs first down to stay in the game.
MSU has two more chances to get a first down. 3rd and 10.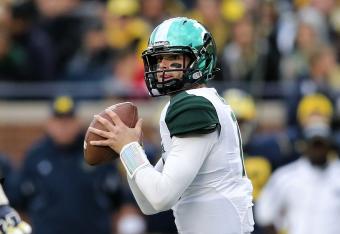 So, can Andrew Maxwell bring his team back? What do you think?
Siemian scrambles, but comes up short. Colter may have gotten that.
Michigan State takes its final timeout, with 1:39 left. Michigan State has plenty of time to get a score.
Michigan State tips the pass. It's 3rd-and-5. If NW can't get the first down, then there's enough time for a MSU score.
And a first down for Jones, and that's just about ball game. Great throw by Siemian.
Wow. Penalty on MSU. That could cost them the game. Pass interference. Automatic first down. What an awful, awful penalty.
And not bad. At the 12. MSU has three timeouts. If they can get a stop, they'll have a chance.
NW needs a few first downs to win this game. Can they get it?
MSU needs a big punt. If they can pin NW deep, hope for a three-and-out,get good field position, and try to score.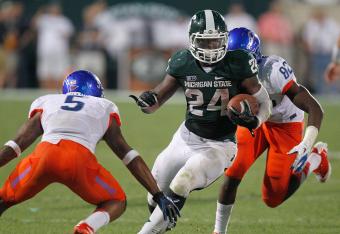 Bell has 32 carries. That's a lot, and it's not just in this game. Worry about his longevity when he gets to the pros.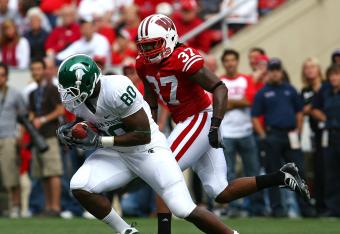 If Dion Sims is not an eventual first-round pick, then something has gone wrong. He can play.
Maxwell does a good job of avoiding the rush and finds—who else—Dion Sims.
It's points, but NW would've really liked to have gotten the TD. It's something, but MSU is still very much alive and the 'Cats need a big stop here.
Can't get it into the end zone, so they'll settle for a field goal here. It's a 27-yarder and it is...good!
Northwestern leads 23-20, with 7:30 left in the game.
Big throw from Siemian to Vitale. Should've kept Siemian in from the start.
But now that he's in, he's showing he's a really good QB. Good arm. Accurate.
77 consecutive extra points for Conroy, a Michigan State record.

— Josh Slagter (@JoshSlagter) November 17, 2012
Big drive by Maxwell and MSU. Yes, he's made mistakes, but he has a good arm and can throw with accuracy.
Now, we'll see what defense can hold on, and which offense can make a few big plays.
If I had to guess, I'd say Michigan State. But it's anybody's game.
They go for the extra point, and we have a time game.
It's all tied at 20 with 9:22 left in the game.
This article is
What is the duplicate article?
Why is this article offensive?
Where is this article plagiarized from?
Why is this article poorly edited?