UFC 154: Who's on the Hot Seat?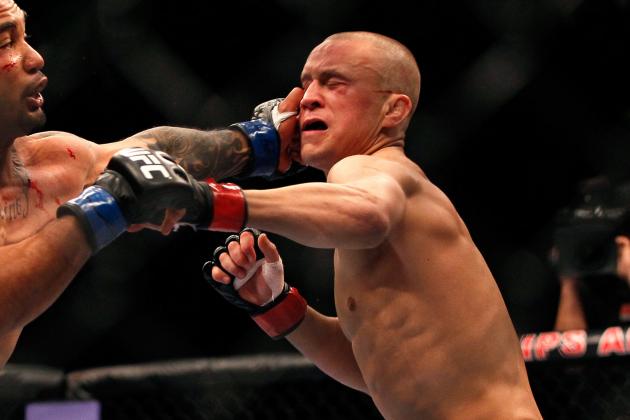 Kevin C. Cox/Getty Images

I am never properly prepared for the cold in Montreal. That is to say, I apparently am not smart enough to remember to bring a jacket when I come up here to cover UFC events. And you'd think I'd learn my lesson, because this is my fourth trip to Montreal to cover fights (and Georges St-Pierre fights, more specifically).

I had planned a nifty transition from "cold weather" into "fighters on the hot seat going into UFC 154" but it's becoming increasingly obvious that whatever I had in mind is not actually going to work. So instead, I'll just tell you that UFC 154 comes to you live from the Bell Centre in sometimes-beautiful Montreal on Saturday night, and it features two excellent welterweight fights that you don't want to miss, plus a bunch of other fights that are probably skippable but may still turn out to be pretty exciting.

Let's take a look at who is on the hot seat going into UFC 154.
Begin Slideshow

»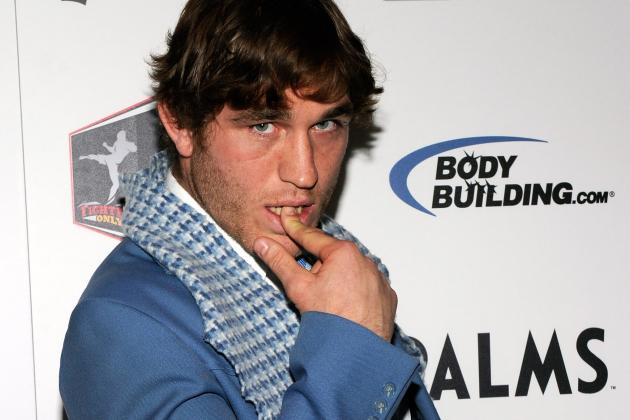 Ethan Miller/Getty Images

Chances of being cut with a loss: 85 percent
Tom Lawlor is a pretty hilarious dude. At Thursday's open workouts—which took place at a club called New City Gas but resembled the kind of rave clubs I never really went to back in the early 90's—Lawlor and his team of fellow miscreants took to the temporary Octagon and, instead of working out, went through a bizarre (and detailed) recreation of a sumo wrestling contest, complete with bathrobes and diapers.

Yeah, it was a little bit weird. But it was also a lot Tom Lawlor, which is probably one reason why he's been able to stick around the UFC for a lot longer than the normal lifespan of an average fighter. Lawlor is just 2-3 in his last five fights, but he's about 190 percent on the wacky entertainment scale, and that's counted for something thus far. But it won't count for much if he loses to Francis Carmont, because Lawlor will likely find his way out of the UFC.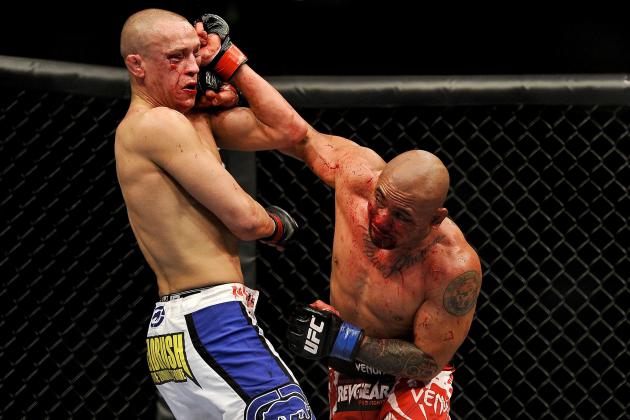 Paul Abell-US PRESSWIRE

Chances of being cut with a loss: 75 percent
I hate to even write up this slide, because Mark Hominick is such a great dude, and he's gone through a lot of bad times over the past couple of years after the death of his coach Shawn Tompkins.
And I think that's a major reason why Hominick is not a guaranteed cut, even if he loses to Pablo Garza here. But a loss to Garza would equal four in a row for Hominick, and there aren't many people who have lost four in a row and still stuck around the UFC, so Hominick is treading on dangerous ground here.
That's unfortunate, and it's been a stunning fall since Hominick faced Jose Aldo for the featherweight championship at UFC 129. But Sean Shelby is giving Hominick every chance to right the ship here against Garza, an overmatched opponent who Hominick should easily beat.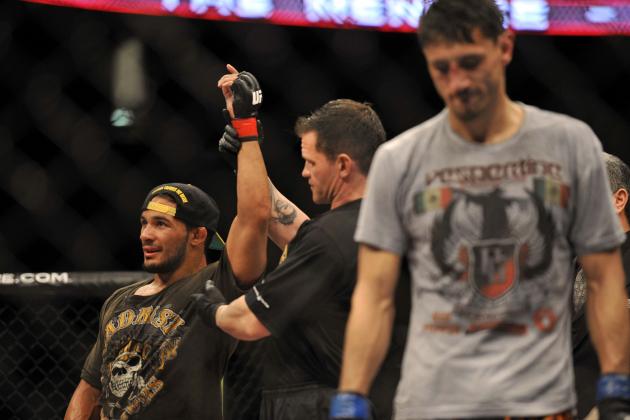 Joe Camporeale-US PRESSWIRE

Chances of being cut with a loss: 100 percent
Pablo Garza has a lot of fighting spirit, which is an easy way for me to say that he'll accept any fight the UFC offers him, at any time. Sometimes, that's a pretty big deal, because it can help you extend your UFC career even if you lose the fights. But there comes a point of no return, where even your willingness to help out the UFC in their time of need won't save you from Joe Silva and Sean Shelby's double-edged axe. Garza is in that territory.
He's had some notable UFC highlights, including an awesome flying triangle win, but a loss to Mark Hominick would give him three in a row. If he was a more marketable fighter or, let's face it, a good fighter, he might get another chance to stick around. But Garza is just an average fighter, and a loss here will send him packing.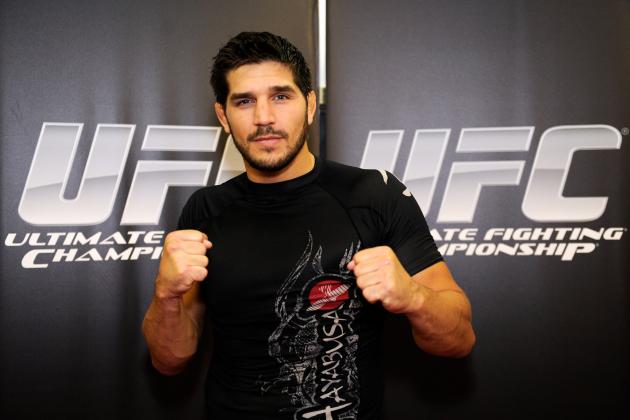 Richard Wolowicz/Getty Images

Chances of being cut with a loss: 15 percent
Cote's not really in a lot of danger here, mostly because he's a well-known commodity in Montreal and the UFC already has another show scheduled here in March. Even if he loses his fight, Cote will likely be kept around because he's a great brand ambassador in French Canada and a good spokesman for the UFC.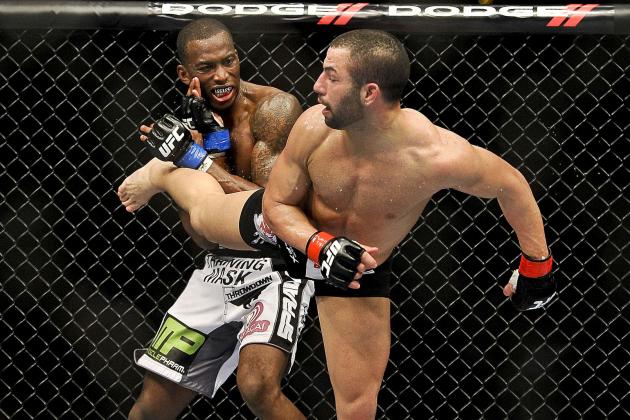 Paul Abell-US PRESSWIRE

Chances of being cut with a loss: 80 percent
Makdessi might be saved by the fact that the UFC is coming back to Montreal in March, but a loss to Sam Stout here is going to put Makdessi close to the chopping block. A loss would be his third in a row, and we all know that's the usual demarcation line between "safe to stick around" and "you're fired unless we're coming back to your country and need local fighters soon."
Makdessi is a thrilling fighter to watch, however, and that's another chalk checkmark in his corner. Either way, he'll be pushing hard for a victory—it's better to be safe than sorry.