Boston Red Sox Need to Put Dustin Pedroia Extension Talks on Hold
Use your ← → (arrow) keys to browse more stories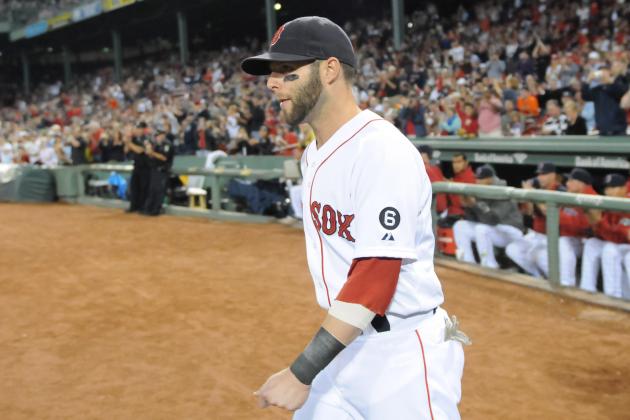 Bob DeChiara-US PRESSWIRE
The Red Sox need to pass on a Dustin Pedroia extension right now.
According to ESPN's Joe McDonald, the Boston Red Sox plan on having long-term extension talks with second baseman Dustin Pedroia this winter. That is a little concerning coming at the start of this critical offseason.
This is nothing against Pedroia at all. He's a great player and is the heart and soul of the team; the captain without the "C" on his chest.
But the Red Sox have bigger "Fish" to fry, and there is no reason for them to even be thinking along those lines right now. Pedroia is potentially under contract for three more seasons at an extremely reasonable $31 million if the Sox exercise his 2015 option for $11 million.
If I had a list of things for the Sox to address this winter, I don't think a Pedroia extension would crack my top 20. It's just not a priority.
Is Pedroia's contract a great deal for the Sox? Sure. Pedroia took the security and stability of a six-year deal over chasing every last dollar, so it has been a great deal for both sides.
Try signing a 29-year-old All-Star player this winter for a contract of three years and $31 million, and see how fast the phone becomes disconnected. This is a great deal for the Sox, and there is no reason to address it right now unless Pedroia has demanded a trade.
McDonald mentions that part of the reason the Sox want to do this is now is that New York Yankees second baseman Robinson Cano "will be a free agent after the 2013 season."
Cano is going to get a huge contract. That could set the bar very high for top-tier second basemen.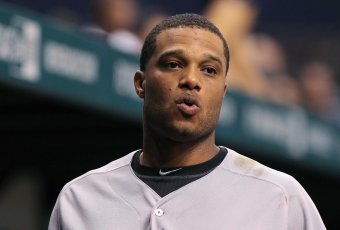 Kim Klement-US PRESSWIRE
The division is getting better; the Toronto Blue Jays pulled off a huge trade, and both the Yankees and Baltimore Orioles made the playoffs last year.
The Sox face an uphill climb to make the playoffs in 2013. Right now, the focus of the front office should be on making the 25-man roster better for next season.
Contract extension? Sorry, Dustin, let's get through this winter and talk in the spring. Better yet, let's see how next season goes.
This core group of Jon Lester, Clay Buchholz, David Ortiz, Dustin Pedroia and Jacoby Ellsbury has not made the playoffs in three seasons. The last two seasons have had ongoing drama that has finally started to go away with the hiring of John Farrell.
Looking down the road in three seasons, the Sox have no idea how Pedroia's body will hold up at age 32. Given how hard Pedroia plays the game and his small frame, he is always going to be at risk for injuries.
The Red Sox need many additions to the offense and to the pitching staff. This team has too many holes right now to compete next year in the American League without help.
Since the Red Sox completed their trade with the Los Angeles Dodgers last summer, they simply haven't fielded a talented enough team to win games.
If the Sox win 90 games and make the playoffs next year, then they can sit down and extend Pedroia with a better idea of what the team looks like.
Right now? Let's get Pedroia some help.