Early Report Card Grades for Every Phoenix Suns Player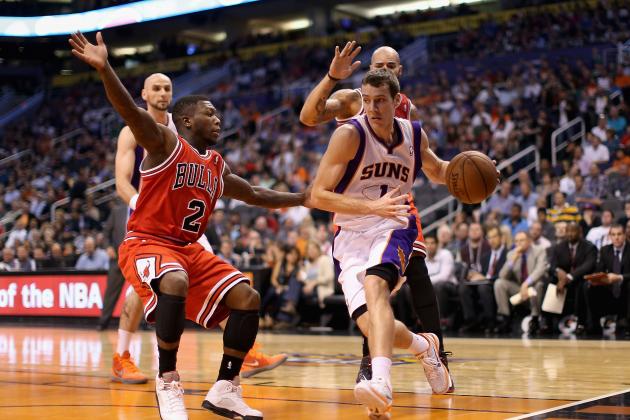 Christian Petersen/Getty Images

The Phoenix Suns are going through a ton of changes this season, and in the middle of rebuilding, they still have to find ways to win. Wins have not been pretty in Phoenix, but at 4-5, the Suns are doing just fine.
This team is full of new names that most fans would like to see stay there for a while. It's easy to just let a team slip in the standings and blame it on rebuilding, and the Suns don't want that.
They are competing, and there is a very real possibility we will see Phoenix in the playoffs this year. If that happens, it's going to be because of the roster stepping up.
Let's break down how the players have fared so far.
Begin Slideshow

»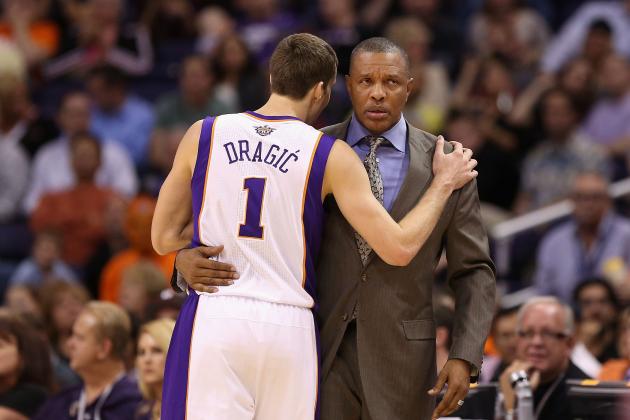 Christian Petersen/Getty Images

Goran Dragic is the full time starter in Phoenix, something he has never been in his career. Not only is he the full-time starter, he is the man responsible for running the offense.
So far, he has done a great job running the team, and his numbers don't lie. 16 points per game and seven assists per game are some very nice numbers for a first-time starter.
His defense has been good as well, and he is averaging a little under two steals per game.
While I don't think anyone expected a second coming of Steve Nash, Dragic has played confidently and is making his own mark.
Unfortunately, this won't be the last time I bring up Nash when talking about Dragic, as it is only logical to compare him to his mentor and predecessor.
With that said, he is a very different player and brings a certain level of intensity Nash never did. His energy on both sides of the court is welcome, as well as his very consistent level of play.
Dragic could have a very bright future in Phoenix.
Grade: A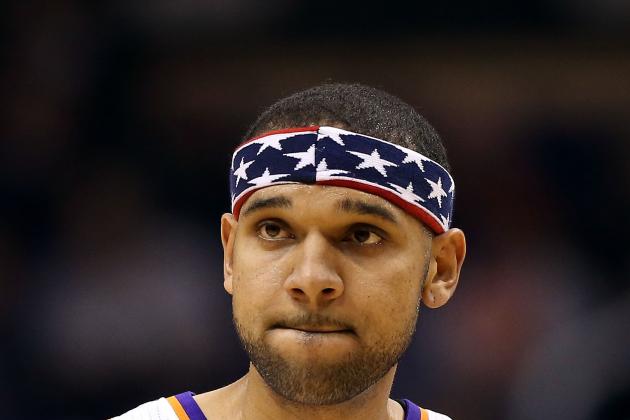 Christian Petersen/Getty Images

Before the season began, I stated that I thought Shannon Brown was more fit to be a starter. Nine games into the season, I appear to be right.
I am being careful because Dudley could be in a funk, and could come back strong to prove me wrong. However, as of now, Dudley has been a big weak spot on the Suns.
His scoring has gone up in recent games, but his defense and overall play have not. He is getting big minutes and putting up the numbers of a bench player.
Nine points, two assists, and one steal are not terrible, but his play has lacked consistency. His free throw percentage is sitting at 50 percent and he is not contributing much in terms of rebounding.
While I think Dudley could be a game changer off the bench, he has not impressed as a starter.
Grade: C-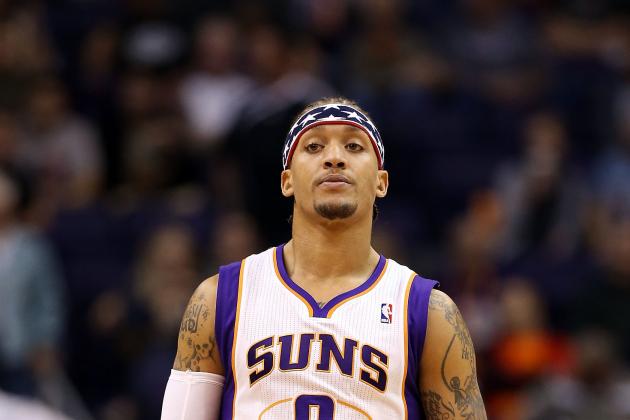 Christian Petersen/Getty Images

I have been very disappointed by the play of Michael Beasley this season. His scoring numbers have been all over the place through the last nine games, and his field goal percentage is at 35 percent.
His defensive play has been pretty bad (as expected), but his offensive indecisiveness has been very painful to watch. He either takes a bad shot or makes a bad pass when the ball is in his hands.
Beasley is averaging the most turnovers on the Suns while playing only 28 minutes a game. Either the Suns need to better incorporate him into their game plan, or he needs to fix some big issues.
Inconsistent play, lazy defense, bad decision-making, and lack of improvement are all I've seen from Beasley this year.
Can he improve? Yes, and I hope he does. The Suns have been winning games without his help, but he will need to step up for them to continue winning.
Grade: C-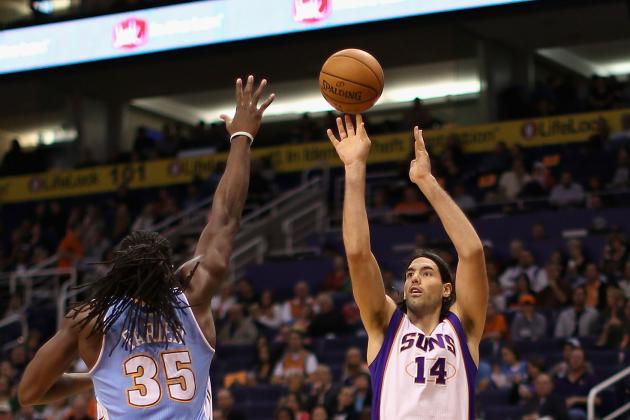 Christian Petersen/Getty Images

Before the season started, I knew Scola was going to make an impact, I just didn't know how big. This far into the year, he has been a very important piece for the Suns.
15 PPG and nine rebounds are very solid numbers for the veteran. There is one issue though, and that's that his best games have come during losing efforts.
In fact, every double-double and 15+ scoring performance has come during a loss. It is clear that Scola is not a huge part of the game plan, and when he starts going, the flow is interrupted.
I'm not going to put that on Scola, but rather on bad coaching (more on that another time). He has shared the paint well with Gortat and has been stepping out when needed.
His inconsistency is his one big flaw this season, and something that I hope I won't need to bring up again. Scola is a tough player, and he has played tough this season, but there is room for improvement.
Grade: B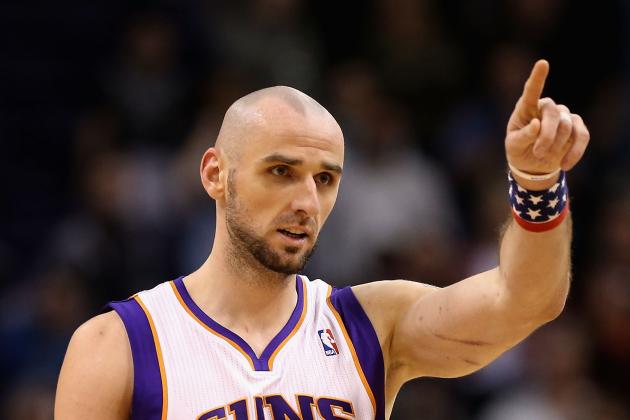 Christian Petersen/Getty Images

Let me tell you something you already know: Gortat is one of the best centers in the entire league. His play on both sides of the court and his ability to impact the game in every area is incredible.
When looking at his 12 points and 10.4 rebounds per game, it might be hard to see where exactly I am coming from. Well, his 54 percent shooting should give a hint, as well as his three blocks per game.
Gortat is not the type of guy who goes out and plans to score 20, but rather the type of guy who will score 20 if needed. He has been a workhorse logging minutes, and has stepped up when needed.
His defense has definitely been the best part, as the Suns have been relying on him to hold down the paint and he has done so beautifully.
If this type of play continues, an All-Star nod is very possible.
Grade: A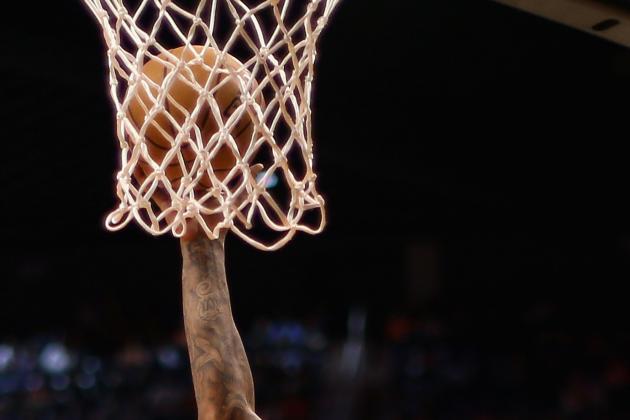 Christian Petersen/Getty Images

From reading the Jared Dudley slide, you might think Shannon Brown is having some sort of amazing season. Well, that is not really true, as he has had a very up-and-down year.
He is averaging 14 points per game, but is shooting only 41 percent from the field. He has been very direct in his decision-making; that is, he shoots the ball.
I am not going to talk about Brown's defense too much, because quite honestly, there isn't much to talk about there.
Brown's explosiveness has been great off the bench, and I am not sure how long he is going to stay on the sidelines.
As of now, he has been jacking up quite a lot of shots, but his scoring has been very helpful. It's a double-edged sword that makes him very difficult to grade.
Grade: C+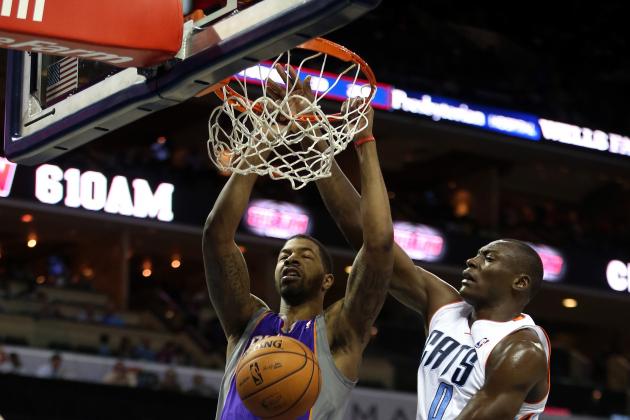 Streeter Lecka/Getty Images

Markieff Morris has regressed this season. I am making that point right away, because the one thing I thought Morris needed work on was consistency.
He was very up-and-down last season. This season, he did become more consistent, but not in the right direction. Nearly every game is a "bad game" and he has had some terrible games early on.
Morris's averages of seven points and five rebounds are right in line with last year, but his efficiency has been worse.
His shooting percentage dropped, and he is converting less than 20 percent of his three-point attempts. Defensively, he has been pretty sub-bar as well, although not terrible.
The Suns have a problem in that they do need Morris on the court. They are not the deepest team at power forward, so Morris will most likely continue to get playing time.
Fingers crossed he will improve.
Grade: D+
Christian Petersen/Getty Images

Sebastian Telfair is the man that's keeping Kendall Marshall out of games. That's not Telfair's fault, but it calls into question what exactly the Suns see in him.
He hasn't been a huge problem on the court, averaging six points per game while playing impressive defense. On the other side, we have his nearly three fouls per game and 36 percent shooting.
While he is not making a ton of shots, he has not been causing turnovers for the Suns when passing the ball, which is always a positive.
Telfair is playing a much bigger role than I thought he would and, as I stated earlier, he is not that bad. It's just really hard to see why the Suns show more faith in him than a lottery pick.
Grade: C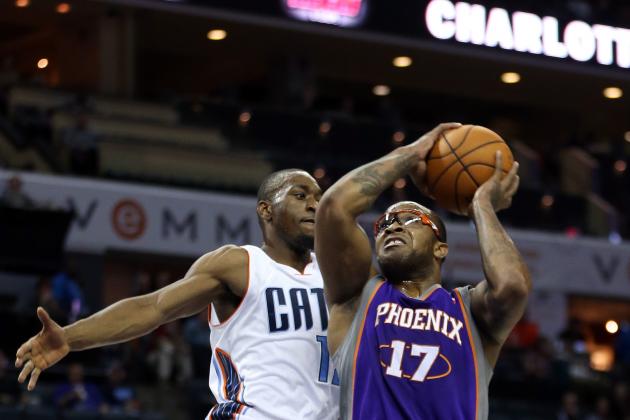 Streeter Lecka/Getty Images

Who? Those of you who are not Suns fans might be asking yourselves this question when reading this. For us Phoenix fans, he has been Mr. Big Shot.
I know, that nickname is already taken, but not in Arizona. Tucker has come out of nowhere and has played very solid ball off the bench.
He is efficient on both ends, and most importantly, makes shots when needed. When it's the fourth quarter and the game is close, Tucker has stepped up and made plays.
That's actually the perfect description of Tucker; he makes plays. He is not an All-Star, and you probably won't buy his jersey, but this guy does what needs to be done on the court.

Grade: A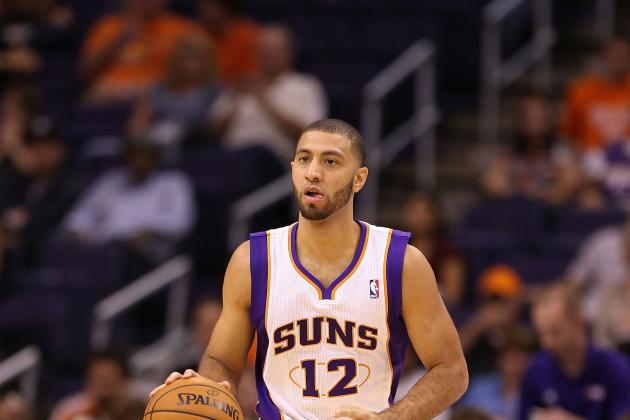 Christian Petersen/Getty Images

I simply cannot grade players who have not played in even half of the games this season. Instead, I will just make a quick note about each player, and give all of them a big incomplete.
Kendall Marshall:
Give this rookie some playing time! Marshall has played in two games this season, and has not even put up a shot yet. This kid was said to have great vision and basketball IQ. I really can't wait to see it.
Luke Zeller:
Eight minutes of playing time and he is 3-3 from the field. I don't think he can offer much to the Suns, but is not a terrible option should the Suns need another big.
Wesley Johnson:
Four games played and under 30 minutes logged. His offense still needs work, but his defense has looked fine. I don't think Gentry trusts him in close games, which would explain the lack of play.
Jermaine O'Neal:
A very underrated signing by the Suns, but with three games played, I can't make any type of judgement. Offensively, not much has been going on, but he could be big on the glass and on defense.
Diante Garret:
Coming from overseas, Garret has only seen some garbage time against the Miami Heat so far. Don't expect much of him on the court.
Thank you for reading and please leave a comment with your thoughts!