The Most Well-Rounded Teams in College Football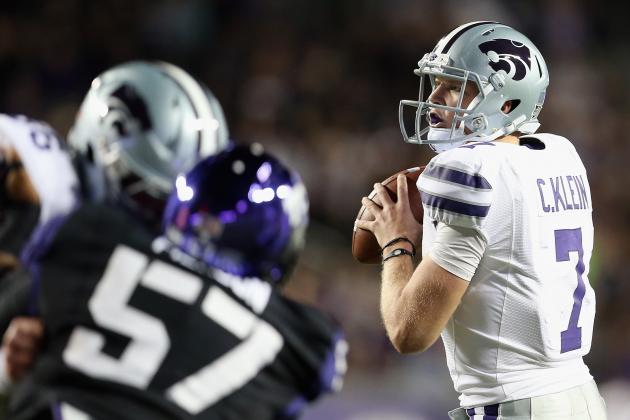 Ronald Martinez/Getty Images

BCS Rankings can be deceiving sometimes. Teams who are undefeated, or have one loss, get a little more credit than they deserve simply because they play bad teams and haven't lost a game or only have one loss. To help you sift through the real-deal teams, and the teams yet to be exposed, we present the most well rounded teams in College Football.
This list will examine each of these teams' abilities on offense as well as their abilities on defense from a statistical standpoint, but also take into account their level of competition so far this year. Take a look.
Begin Slideshow

»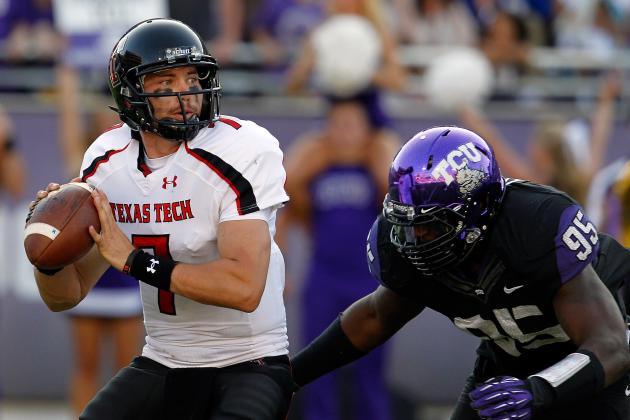 Tom Pennington/Getty Images

In the Big 12, you have to be able to score and score quickly. You know how you do that? You throw the ball all over the place.
Guns up gang! This Red Raiders offense has the best air assault in college football with 362 yards a game. Defense could be better, but it is the Big 12.
Great wins against Iowa State, West Virginia, and TCU help their case. Blowout losses to Oklahoma, Kansas State, and Oklahoma State hurt it. Close loss to Texas doesn't help much either…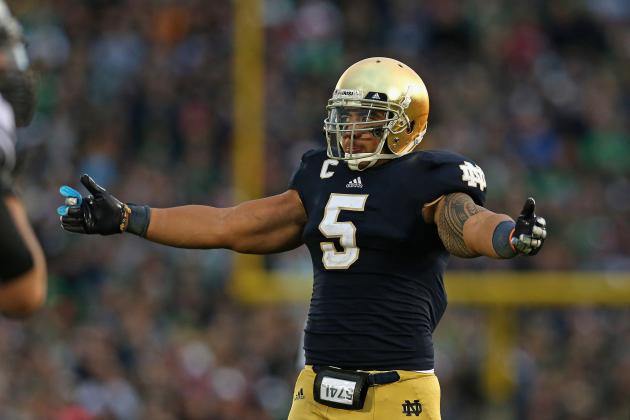 Jonathan Daniel/Getty Images

For the record, I'm not buying Notre Dame. Yes, they're undefeated. Yes, they were impressive in their win over Oklahoma, but you can't play a game like you did against Pitt and expect to be taken seriously. They don't have the best offense out there, but they've found ways to win all season and that's what it's all about.
The thing that impresses me most about this team is that they only allow 10 points a game. No matter who you're playing, holding another team on average to under two touchdowns week in and week out deserves recognition.
Looking ahead, even if they survive USC and make it to the National Title game, they'll be handled by whoever they play.
Eric Francis/Getty Images

The Big Ten is garbage. Plain and Simple. But this team averages 257 rushing yards a game; that's a lot of yards on the ground. On the other side of the ball, they only allow 24 points a game.
A tough loss to UCLA hurts, and getting embarrassed by Ohio State is just too much. 63-38? Yikes!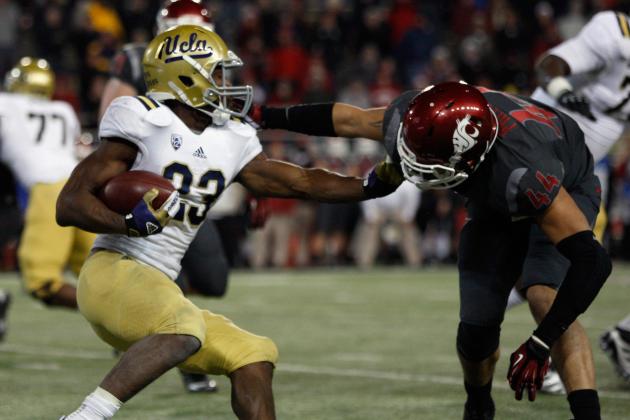 William Mancebo/Getty Images

They average 207 yards on the ground per game, their passing attack averages 281 yards a game. They lost to Oregon State and got blown out by Cal. Cal? Not a great result.
The most surprising thing about this UCLA team? They only allow 25 points a game. Strong wins against Nebraska, crosstown rival USC, and a beat down of Arizona shows this team is a little better than anyone expected.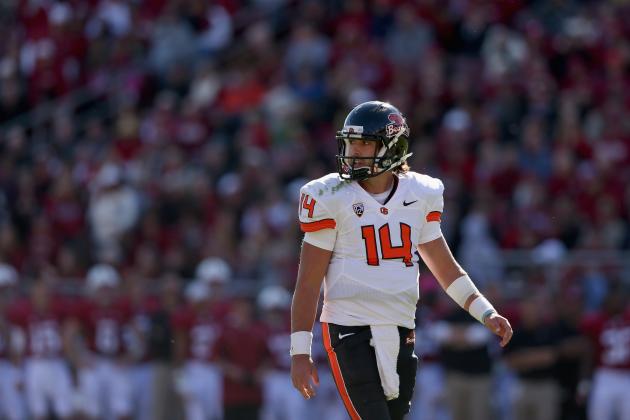 Ezra Shaw/Getty Images

I know I know, it's too much PAC 12 for me too. But facts are facts. This team throws for 303 yards a game, and only allows 19 points a game. They don't run the ball well at all, but the balance they have in terms of their ability to score, and their ability to keep other teams from scoring deserves respect.
Strong wins against Wisconsin, UCLA, Arizona all help the case as well. Close losses to Washington and Stanford hurt, but they have plenty of room to redeem themselves with the Civil War looming.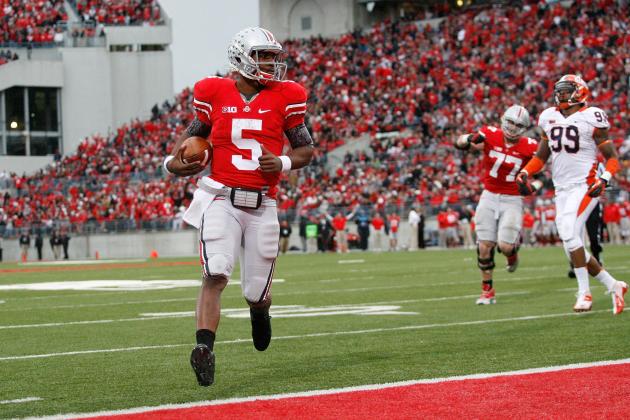 Kirk Irwin/Getty Images

Undefeated, but is it because they're good, or because they're in the Big Ten Conference? I think the latter.
They have a terrible passing attack, but the run the ball really well with the 9th best rushing attack in the country and only allow 23 points per game.
They'll probably go undefeated, but I'm not buying this Buckeyes team.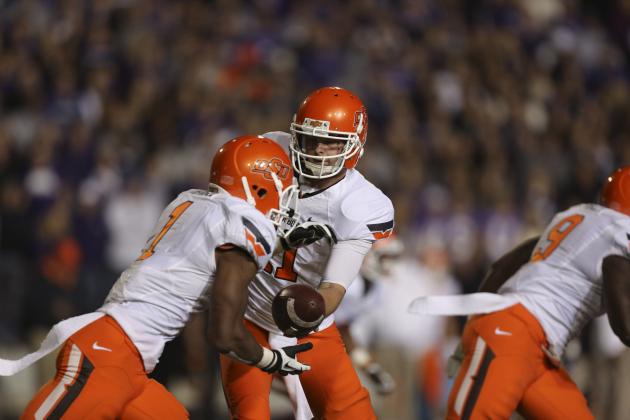 Ed Zurga/Getty Images

The Cowboys are a pretty good football team. No, not the team in Dallas! With the 6th best passing attack, 18th best rushing attack in the country and only 26 points per game allowed, it's easy to see why this team wins.
They had an iffy loss to Arizona, but good showings in a losing effort to Texas and Kansas State make this team a force to be reckoned with week in and week out. Their beat down of Texas Tech helps their case as well.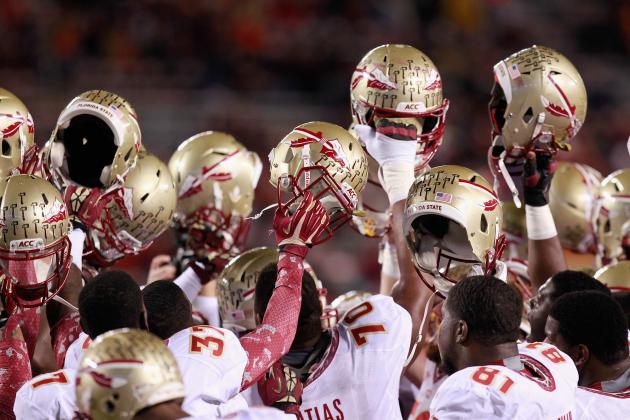 Geoff Burke/Getty Images

Yes, they bungled a game against NC State. But other than that, they've done pretty well this year. They're 7th in the country in points scored and 5th points allowed. But, they're in the ACC, so those numbers only impress so much.
We'll know just how good this team is after their rivalry game against the Gators at the end of the season.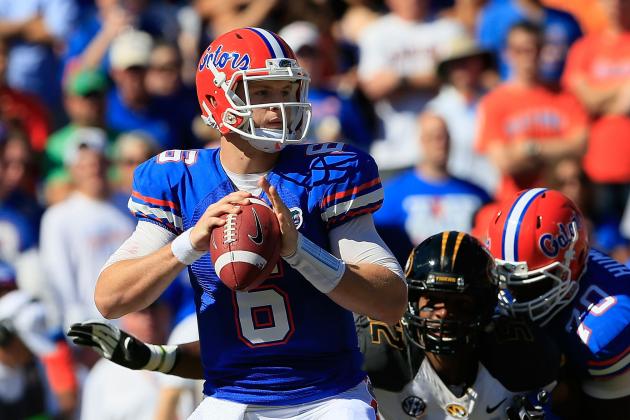 Sam Greenwood/Getty Images

Speaking of the sunshine state, the Gators passing attack is horrendous, but this team runs the ball really freaking well. 190 yards a game. Huge wins against Texas A&M, and LSU show that this team is more than just a flash in the pan.
If that's not enough, this team allows the 3rd fewest points in all of college football with 12 a game. Are you kidding me?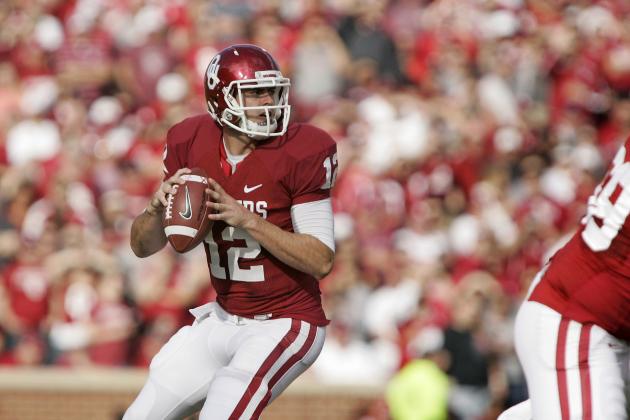 Brett Deering/Getty Images

Boomer Sooner? Yeah, Oklahoma is still a great team. But truthfully, not as great as we've come to expect year in and year out. They throw the ball well, as all Big 12 teams seem to do, but they also run the ball pretty effectively with 170 yards a game. In addition, they only allow 22 points per game. That's a recipe for success.
Their loss to Kansas State was probably tough to take. The suspect loss to Notre Dame, who is total garbage, hurts this team's chances to be taken too seriously.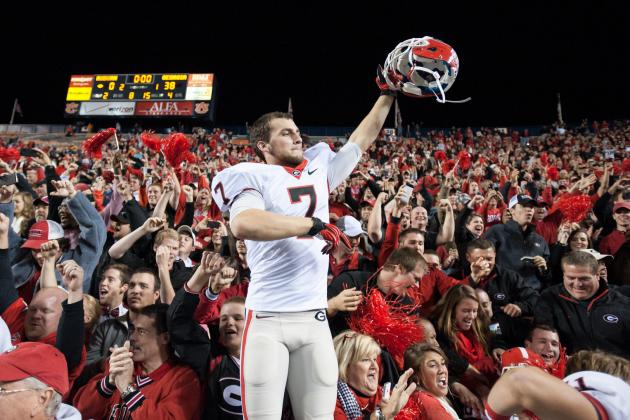 Michael Chang/Getty Images

This team has played two good teams this year. They won one, and lost one.
They were demolished by South Carolina 35-7, but toppled the Gators 17-9.
This team epitomizes balance with just 278 passing yards a game, 192 rushing yards a game, all while only allowing 18 points a game.
To have these numbers this far into the season as an SEC school? You got to respect Georgia blow out or not.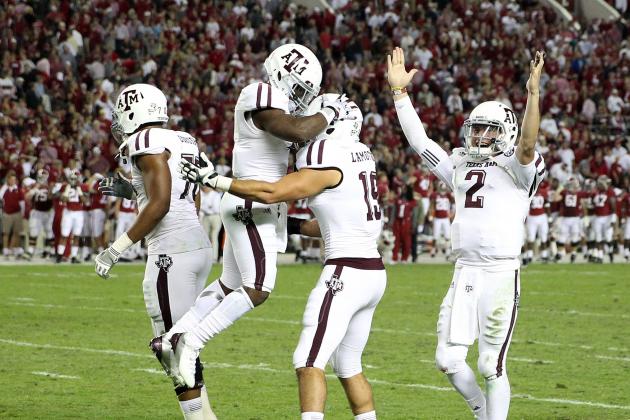 Mike Zarrilli/Getty Images

Want to talk about balance? Let's talk about Texas A&M.
They pass for 308 yards a game, rush for 234, and only allow 22 points a game. They score an average of just under 43 points game too! They lost some close ones to LSU and Florida.
Oh and by the way, they beat Alabama. The same Alabama Steve Spurrier said could beat the Jaguars.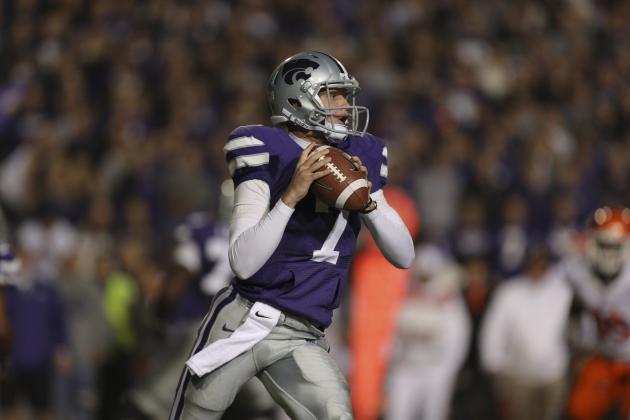 Ed Zurga/Getty Images

How about those Wildcats?
Manhattan's pride, and well earned, these purple people eaters are sort of an anomaly in the Big 12. Why? Well, they don't throw the ball so well, and they run the ball effectively and play great defense!
They only allow just under 21 points a game, and score an average of 40 points a game. For you non-math folks, that means they beat teams by an average of 20 points on a regular basis. They beat West Virginia and Texas Tech by more than 20, and Oklahoma State by 14. Impressive right?
I'll be honest, I'd penciled this team into the National Title game, and then they got blown out by Baylor? Brutal, they need a lot of help to keep their Title hopes alive.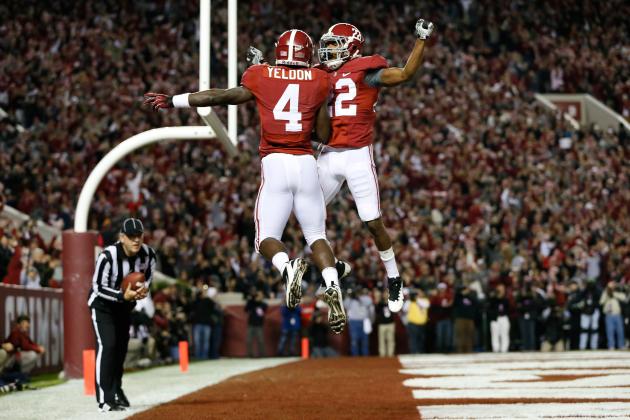 Kevin C. Cox/Getty Images

The only knock on this team? They don't throw the ball incredibly well. But averaging 219 yards a game on the ground helps, 38 points a game, and only allowing a league best 10 points per game make a strong case for this group. Yes, that's not a typo, 10 points allowed per game!
Had a lot of things fall their way this past weekend, and with only one loss with little competition remaining, maybe they can play their way into the National Title game with an SEC Title win?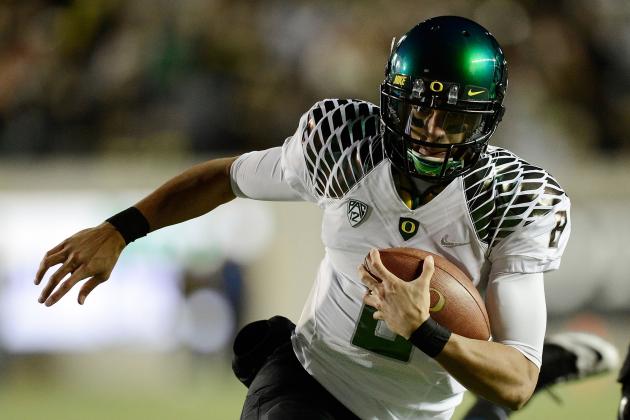 Thearon W. Henderson/Getty Images

Ladies and Gentlemen your 2013 National Champions. Yeah, I'm calling it early. This team is for real.
I don't care about their loss, an overtime loss to a great Stanford team does not make this team any weaker than they were before. It makes them hungry.
They boast the fifth best ground attack in the country with 313 yards on the ground a game. They also score the most points with just under 51 points per game. There only "weakness" is their mediocre passing attack. But lets face it, if you averaged 313 yards on the ground per game, you'd only air it out for 234 a game too!
A strong win against USC, and a shutout of Arizona (49-0) this team is well on their way to another National Title appearance, as a lot of losses are coming in the next few weeks. Oregon State won't go down without a fight though, but a strong win in this Civil War game could propel them right back into the Title hunt.