How Much Has 2012 Cost UK Football?
Use your ← → (arrow) keys to browse more stories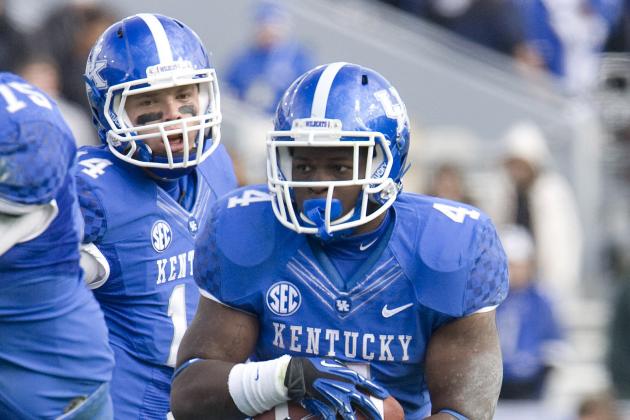 Mark Zerof-US PRESSWIRE

Joker Phillips said when he walked out on the field in Kentucky's last home football game against Vanderbilt and saw the crowd of less than 20,000 people, he knew his fate was sealed. It wasn't just about lost fan enthusiasm for the program, but also (and likely more so) about lost revenue. So just how much has UK lost during this 1-9 season?