What's Wrong with Illini? How Long Have You Got?
Use your ← → (arrow) keys to browse more stories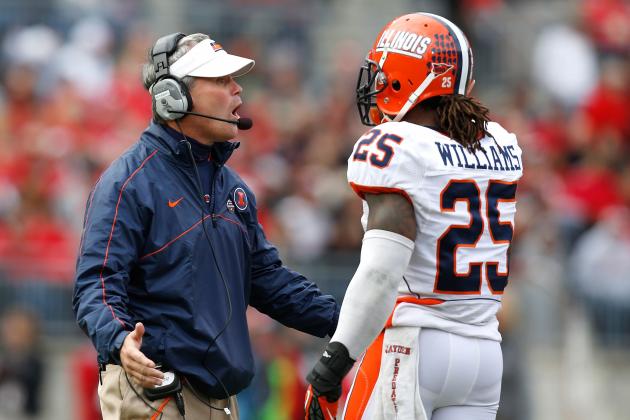 Kirk Irwin/Getty Images

Illini offensive statistics speak loud and clear. They're scraping the bottom. Considering the proliferation of scoring in the country — Oregon averages 54.8 points, Louisiana Tech 53.4 — this may be the UI's most inept performance yet...