WWE Survivor Series 2012: 5 Reasons Why CM Punk Will Defeat John Cena and Ryback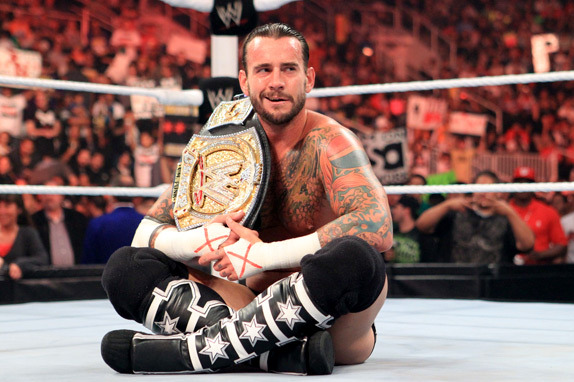 wrestlingline
Who would have thought that CM Punk would be WWE Champion for 362 days? I sure as hell didn't.
Punk's championship reign has been impressive, entertaining and as of late, controversial. He narrowly escaped his match at Hell in a (not the) Cell after almost being "eaten" by Ryback. Now, he must show his dominance by claiming a decisive victory.
While Punk winning cleanly is questionable, a victory will nonetheless bring him great confidence as we start the Road to WrestleMania.
I'm the furthest thing from a CM Punk mark, but I am convinced that he will successfully retain the WWE Championship in his Triple Threat match against John Cena and Ryback.
Here are five reasons why:
Begin Slideshow

»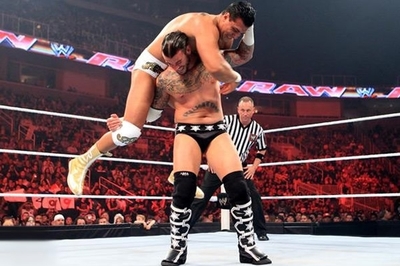 mediotiempo
CM Punk won the WWE Championship by defeating Alberto Del Rio at Survivor Series 2011. His reign as champion has been nothing short of legendary.
If Punk successfully defends the title at Survivor Series 2012, he will become the WWE Champion for an entire year.
This is Punk's toughest title defense to date and standing in his way are John Cena, the face of the company, and Ryback, the nearly unstoppable monster.
With a victory, Punk can cement himself as a member of an elite group of wrestlers who have held the WWE Championship for over a year.
These legends include "Macho Man" Randy Savage, Hulk Hogan, Bob Backlund and Bruno Sammartino.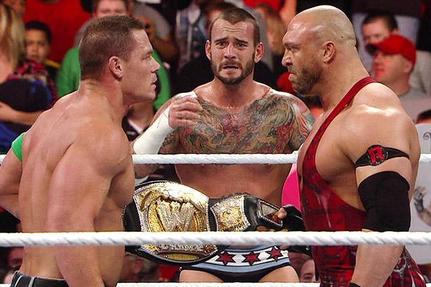 ibtimes
There is no doubt that Punk is the most cerebral wrestler in this match.
During his championship reign, Punk has picked up a number of dirty victories (following his heel turn), and manages to get away with his actions in almost every situation consequence free. I think that Survivor Series 2012 will be no different.
Considering there are no disqualifications or count-outs, a Triple Threat match will help Punk secure his victory.
Also, Punk is the quickest competitor in the match, so look for him to be sliding in and out of the ring to catch a break every chance he gets.
Perhaps some sort of interference, possibly by Brad Maddox, may help Punk by distracting both Ryback and Cena.
There are many possible ways as to how this match can play out. Cena and Ryback will team up initially, but once the first pin has been attempted, it will truly be every man for himself.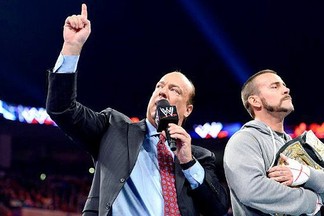 espn.go
Not only do the rules of the Triple Threat match favor Punk, but he also has the advantage of having his henchman Paul Heyman at his side.
Heyman will play a role in Punk's victory at Survivor Series, assuming he isn't banned from ring-side. He is one of the most experienced promoters in the business, and he always keeps a watchful eye on everything happening in the ring.
When Punk wrestles, you can see how concerned and passionate Heyman is throughout the entire match simply through his facial expressions.
Heyman has never gotten physical during Punk's matches, but it's safe to say that he would do anything in order for his client to remain the WWE Champion.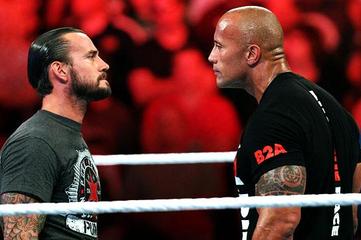 wwe
CM Punk vs. The Rock would be an astounding matchup.
In order for this to happen, in my opinion, Punk needs to be victorious at Survivor Series. If he wins at Survivor Series, there is a strong chance that he will take on The Rock at the Royal Rumble.
Punk could lose the title at Survivor Series and then win it back at TLC, but I do not foresee that happening, considering a short WWE Championship reign for John Cena would be pointless.
After attacking The Rock at Raw 1000, Punk solidified himself as a heel. He made it clear to everyone that he would not allow The Rock to disrespect him.
We have not seen or heard from The Rock since Raw 1000, but making an appearance at Survivor Series could happen.
Envision The Rock in Punk's face following his victory over John Cena and Ryback. After a long stare down, Punk receives a Rock Bottom and Survivor Series ends.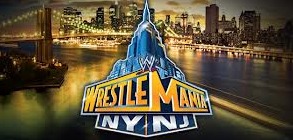 wwe
According to WrestlingInc.com, CM Punk will be in the final match at WrestleMania 29.
Because Punk is main-eventing WrestleMania, my prediction is that he will win at Survivor Series, lose to The Rock at the Royal Rumble and then win at WrestleMania in a rematch against The Rock.
As of now, this is the WWE's plan, but that doesn't mean it is written in stone.
Whether he wins or loses, Punk will finally get the respect he's been yearning for.
Personally, I do think he deserves to win at Survivor Series 2012 and main event WrestleMania 29. There is no doubt that the year of 2012 belongs to Punk.
Adrian Fylonenko is an aspiring writer who plans to major in Journalism. His interests include writing and debating about all things wrestling. Bleacher Report has given him the opportunity to improve and perfect his craft. Adrian is active on social media and if you have any questions or suggestions, you can do so on Twitter and Facebook . Word on the street is if you follow him, he will follow back.
All comments are greatly appreciated. Thank you for reading and for your support.