Miami Heat vs. Los Angeles Clippers: Live Score, Results and Game Highlights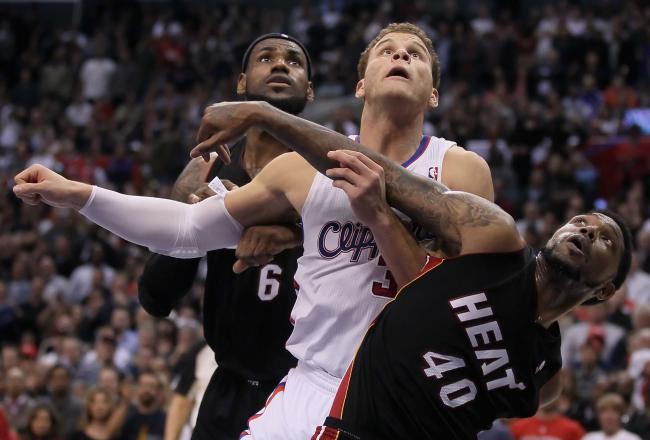 Jeff Gross/Getty Images
A huge third quarter helped the Los Angeles Clippers roll to an early season marquee win over the visiting Miami Heat 107-100.
Jamal Crawford led Los Angeles with 22 points on 7-11 shooting from the floor.
LeBron James followed his 38-point performance against Houston on Monday by dropping another 30 against the Clippers but it wasn't enough.
The Heat fell to 6-3 on the season with the loss while the Clippers improved to 6-2.
Biggest Reasons Clippers Beat Heat:
The Heat have a problem defending the perimeter. This was highlighted in dramatic fashion by Jamal Crawford as he toyed with Ray Allen for much of the first half.
Allen is having a tough time covering people and that was exposed by the Clippers.
Eric Bledsoe also scored 12 off the bench against the Heat backcourt while Chris Paul finished with 16.
Los Angeles' balanced attack was too much for Miami to combat with. Blake Griffin joined Crawford over that 20-point plateau while three other Clippers' finished with at least 12.
LeBron scored 30 for the Heat but Miami's next highest scorer (Allen) only totaled 14.
Shout-out to Vinny Del Negro too for his halftime adjustments. Miami was up two points at halftime and eventually got steam-rolled.

The Clippers locked in defensively as a group in the second half and held the Heat scoreless for various stretches in the third quarter.
The Heat's starters combined for 13 turnovers on the night because of that pressure while the Clippers starting group turned it over only seven times.
That difference of six possessions was more than LA needed to secure their fourth victory in a row.
Chris Paul matched his season average of 10 assists to go along with the 16 points he scored. Playing the most minutes of any Clipper (31), Paul led his starting group in plus/minus with a +13 mark for the game.
Blake Griffin was +8 and also grabbed 14 rebounds.
LeBron James finished with a -15 and so did Dwyane Wade.
Clippers 107, Heat 100 - Final
Los Angeles came out of the locker room to out-score Miami 33-20 in the 3rd quarter. They rolled from there to the win. The Clippers have now beat the Los Angeles Lakers and Miami Heat this season.
Clippers 107, Heat 93 - 2:00 left in 4th quarter
Miami had cut the LA lead to 12 at the 3:05 mark before before Matt Barnes connected on two free throws.
Since then the Clippers have been able to keep the lead at 14 heading into the final two minutes.
LeBron now has 30 on the night, Crawford 22.
Clippers 104, Heat 84 - 5:35 left in 4th quarter
LeBron is shooting 52%. Rest of Heat starters: 29%.

— chris palmer (@ESPNChrisPalmer) November 15, 2012
Clippers 95, Heat 76 - 8:10 left in 4th quarter
Clippers have five players in double figures right now: Blake (19), Paul (16), Crawford (16), Butler (15) and Eric Bledsoe (12).
Heat only have two: LeBron (23), Lewis (11).
Balanced attack leading to huge differential right now as Clippers are rolling.
Clippers 85, Heat 74 - end of 3rd quarter
Jeff Van Gundy mentioned this People Magazine article naming Mario Chalmers "The Sexiest Man Alive from Alaska" during the ESPN broadcast late in the third quarter.
The internet reacted:
he didn't just call chalmers "alaska's sexiest man," did he? naw bruh.
— Bomani Jones (@bomani_jones) November 15, 2012
Chalmers has five points, three assists and two rebounds through three quarters.
Clippers 74, Heat 72 - 2:41 left in 3rd quarter
Here is the full Eric Bledsoe blocking Dwyane Wade highlight from the first half:

Clippers 69, Heat 62 - 7:05 left in 3rd quarter
The Clippers opened tonight's game by playing absolutely zero defense on LeBron's first basket.
They've opened the second half by holding the Heat to only eight points, however, through the first five minutes of the period.
Los Angeles is currently leading Miami 17-8 so far in 3rd quarter.
Clippers 60, Heat 58 - 9:11 left in 3rd quarter
LeBron is 1-of-4 at the line tonight and now just 25-of-41 for the season.

— Brian Windhorst (@WindhorstESPN) November 15, 2012
Heat 54, Clippers 52 - Halftime
Ray Allen has played 13 minutes off the bench to lead the Heat in plus/minus during the first half at +5.
Chris Bosh has the highest plus/minus of all Heat starters in the first half at +4 despite only scoring four points on 1-5 shooting from the field.
Blake Griffin is -5 for the Clippers in 17 minutes. Chris Paul is -1 and has only scored three points, but has dished out seven assists.
Heading into tonight's game as questionable, Dwyane Wade has six points, four assists and four rebounds in 16 minutes during the first half. His plus/minus was at zero after one half.
Heat 51, Clippers 49 - 1:36 left in 2nd quarter
This game is looking as advertised. Big shots at both ends of the floor. Each team's leading scorer (Crawford 14, Lewis 11) is coming off their respective benches right now.
This didn't take long...Eric Bledsoe gets way up to deny Dwyane Wade:
(via @Jose3030)
Man, how much money has Rashard Lewis made off that left corner 3?

— J.A. Adande (@jadande) November 15, 2012
Clippers 40, Heat 39 - 6:00 left in 2nd quarter
Two three's in a row for Rashard Lewis. He has 11 points on 4-4 shooting from the floor. Made all three of his attempt from deep. Pretty much exactly what Miami was hoping for this summer when they signed him.
Miami 33, Clippers 33 - 9:08 left in 2nd quarter
Really feel like Bledsoe will be a starting point guard in this league somewhere soon. His explosiveness and versatility off the bench makes him extremely valuable as a reserve though. He can provides a spark at both ends of the floor instantly.
Heat 29, Clippers 29 - 9:30 remaining in 2nd quarter
Even though Ryan Hollins is seven feet tall, his block of Udonis Haslem was more surprising to me than Eric Bledsoe getting up to block Wade.
Dwyane looks healthy on that sore foot though. Good sign for Heat.
Clippers 25, Heat 24 - Start of 2nd Quarter
LeBron James and Blake Griffin leading the way in the scoring column for both sides. Each in double figures already.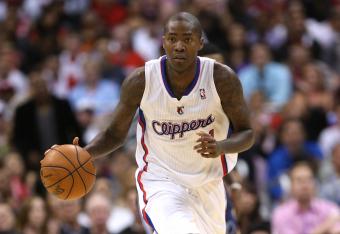 Heat 18, Clippers 18 - 2:32 left in 1st quarter
Jamal Crawford could be the biggest reason the Clippers take that step to becoming an NBA title contender this season. There's probably not anyone who thought he'd be leading Los Angeles in scoring at any point this season but his 20 points per game are doing specifically that right now.
Crawford checked in at the four-minute mark for the first time tonight.
Clippers 13, Heat 13 - 5:56 in 1st quarter
Scoring opportunities way too easy on both ends of the floor. First team to string two stops in a row together might win this thing. Clippers set tempo by extending warm-ups on LeBron's first basket of the game.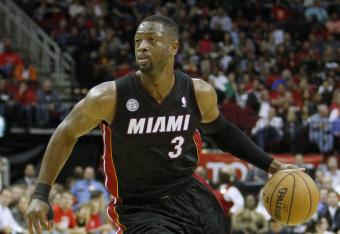 Dwyane Wade will be in the lineup tonight:
Dwyane Wade (sore foot) will start for Heat tonight vs. Clippers. 10:30 on ESPN.

— Brian Windhorst (@WindhorstESPN) November 15, 2012
This article is
What is the duplicate article?
Why is this article offensive?
Where is this article plagiarized from?
Why is this article poorly edited?