5 Coaches Who Could Still Perform on the Pitch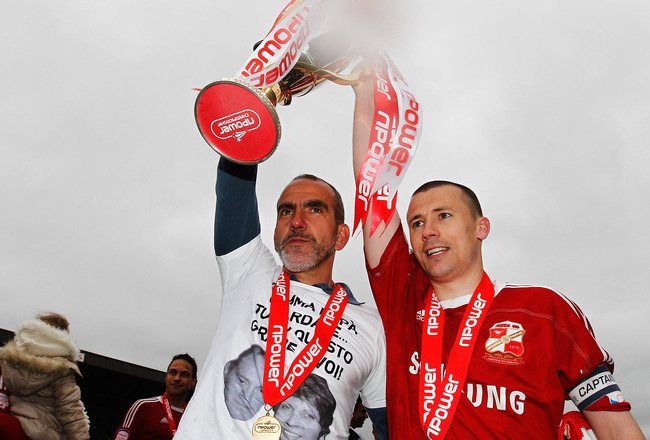 Paul Gilham/Getty Images
As soccer becomes more cerebral, more stylish and more tactical, there is a slight shift away from the old management profile of the real football man, the ex-pro who commands the respect of his team by reputation of a not-too-distant career on the pitch.
But ex-players still loom large in management and coaching. For every Mourinho there is a Guardiola, for every Wenger a McCoist.
After shipping three goals to Fulham, bitter Arsenal fans may have wished assistant manager Steve Bould could take to the field to solve their defensive problems in a more hands-on way.
But who are the coaches who really could be up to joining the fray?
Paolo Di Canio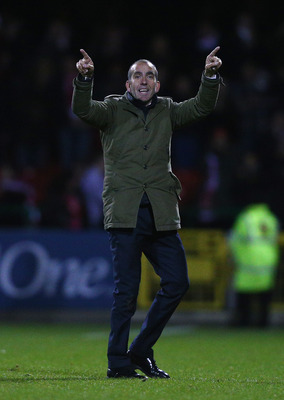 Clive Rose/Getty Images
Maybe if Swindon boss Paolo Di Canio had subbed himself in during their dramatic 3-2 League Cup loss to Aston Villa, they may have had a chance to test his "sex with Madonna" theory.
At 44, the former West Ham and Lazio forward shows no dimming of the passion that made him a controversial hero.
Ole Gunnar Solskjaer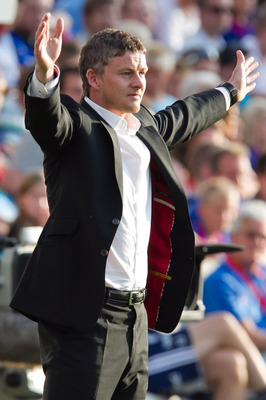 EuroFootball/Getty Images
The quintessential supersub in his days at Old Trafford, surely Ole Gunnar Solskjaer could still manage the odd late, late impact.
Once known as the baby-faced assassin, the 39-year-old Molde boss still seems young for his age.
Michael Laudrup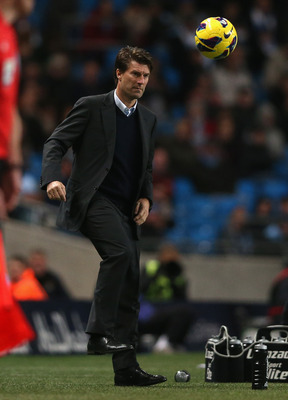 Clive Brunskill/Getty Images
Admittedly, at 48 Michael Laudrup is unlikely to threaten for a place in his Swansea side.
But the legendary Dane has skills that time just can't erase.
And after all, a man who can move from Barcelona to Real Madrid and remain intensely beloved by both sets of fans is clearly capable of anything.
Neil Lennon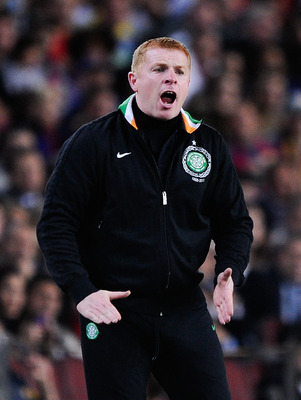 David Ramos/Getty Images
Celtic boss Neil Lennon is one of those managers who "kicks every ball" from the sidelines.
Why not let him kick a few on the pitch?
The ideal setting would be a Scottish Cup meeting with his old enemies, Rangers, now suffering in reduced circumstances in the Third Division.
The sight of Lennon back in hoops should give them a lift.
Edgar Davids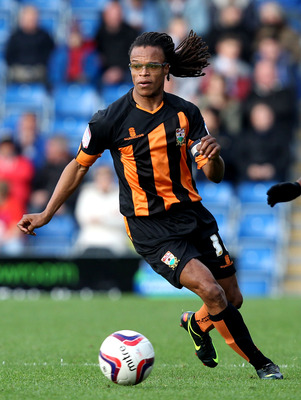 Jan Kruger/Getty Images
Edgar Davids has yet formally to retire, but when he left Crystal Palace mid-season in 2010 and started coaching a Sunday league side in Brixton, many felt it was safe to say the Pitbull's playing days were over.
Davids disagreed, and so apparently did League Two side Barnet, who hired him as a player-manager in October 2012.
Keep Reading