Will the Chargers' Bandwagon Empty in Droves AfterSunday?
Use your ← → (arrow) keys to browse more stories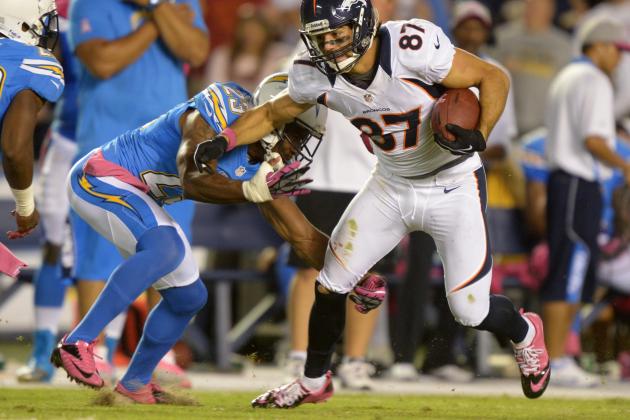 Kirby Lee-US PRESSWIRE

When the sun settles over the Rocky Mountains late Sunday afternoon, fans of the San Diego Chargers will know one of two things. One, the Chargers are alive and well in the AFC West race, trailing the front-leading Broncos by just a game. The other, the Chargers now sit three games behind Denver with six games to go, meaning they have about as much of chance of catching the Broncos as Romney did Obama a week ago Tuesday evening...