Most Likable Athletes in Sports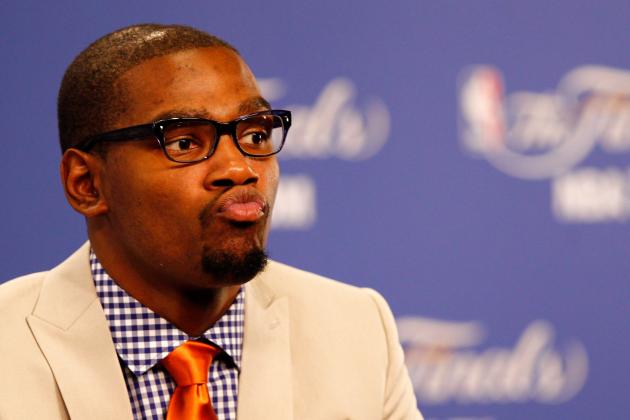 Mike Ehrmann/Getty Images

We can't help who we like, but in terms of sports, some guys just tend to be the consensus Good Guys.
Sometimes it's because they work so hard you have to respect them. Other times, it's because they seem like people you'd want to hang out with off the field. And sometimes it's because they have some kind of indescribable vibe that makes you want to be their best friend.
Far too often, the athletes who make headlines are the ones who talk a big game or who have the most enemies. But these guys make headlines just because people just like them so much. In some cases, they're so likable that it's annoying. But in other cases, there's nothing annoying about them at all—they're just awesome.
Here are some of the most likable athletes in the sports sphere today.
Begin Slideshow

»
The fastest way to a fan's heart is to be an underdog and to score a huge win. That's exactly what Bubba Watson did in 2012.
He doesn't necessarily look like one of the best golfers on the PGA Tour, and he doesn't necessarily act like one.
This is someone who won't take a golf lesson because he doesn't want it to interfere with his swing, someone who openly tweets about feeling inadequate in the company of legends like Tiger Woods and Phil Mickelson, and someone who was in a rap video (above).
He seems far too fun-loving and laid back and cool to be a golfer—kind of like a real-life Happy Gilmore, but with a better swing.
This year, fans were thrilled to see Bubba win the Masters and collapse into a heap of tears in the aftermath. He seems like such a real guy who still can't believe he's on the PGA Tour.
Nobody thought he could win a major because he has shown a tendency to falter in the clutch, especially on the biggest stages. But Bubba overcame all the odds and conquered Augusta.
Also, it's hard not to like someone named Bubba.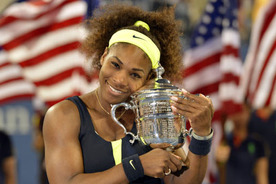 Source: The Guardian
There aren't a ton of American female athletes who are household names or who are beloved nationwide, but Serena Williams is one of the few who has broken that barrier. And she's also given U.S. tennis one of its best competitors in what can be considered a semi-dark age for the sport in America.
Williams is competitive—don't you have to be in order to stay dominant for as long as she has?—but that doesn't make her unlikable. She's still revered by fans because you can see how hard she's worked to win and get back on top after injuries and apathy threatened to derail her career.
After winning Wimbledon this summer, she won the gold medal on the same court at the Olympics about a month later. Then she took home the U.S. Open trophy as well. She's become more likable than ever before because for the first time in her career, she's gotten comfortable showing emotion, and even shedding a tear, on the court.
Williams also doesn't do GoDaddy.com commercials to stay on the public radar. She wins to stay on the public radar.
This summer, it was almost as though Usain Bolt wanted people to doubt him. He spent a lot of time making headlines for going out, having fun and crashing an astounding number of cars. He let the worldwide media wonder whether he was in proper preparation for London 2012. He let the world gush over Yohan Blake and call him the Bolt conquerer.
Bolt just did his thing and let people talk, then showed up in London and did the same thing he always does: He blew the rest of the field out of the water.
Now, Bolt is the first man to ever win both the 100-meter and 200-meter sprints in consecutive Olympics—and he owns the world records in both events. As part of the Jamaican relay team, he helped set the world record in that event as well.
Bolt is the fastest man alive—maybe even the fastest man ever. But somehow, while being one of the greatest athletes in the history of the planet, he also seems to be a fun dude who knows how to have a good time.
He obviously works hard, but you don't see him sitting around and talking about it all the time. He's too busy doing other things, like making fun of Paul Ryan on SNL.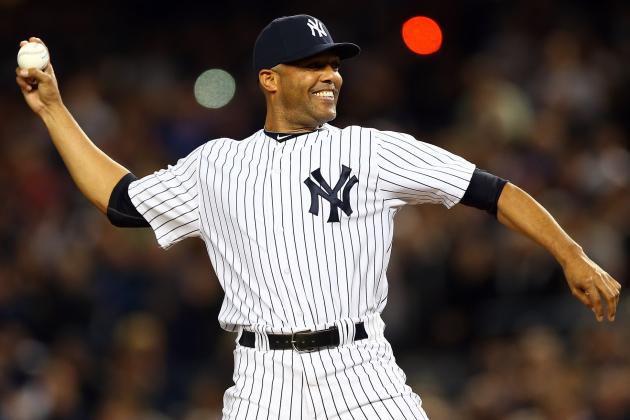 Elsa/Getty Images

There have been a lot of good closers to cycle through Major League Baseball over the years, but none have been as good as Mariano Rivera. He's the original. No matter how old he gets in age or how much speculation about retirement surrounds him, he keeps coming back to the New York Yankees year after year, and he keeps making life miserable for the rest of the American League.
Yet, despite all of that, fans nationwide can't help but like him because he accomplished what no other closer in major league history has accomplished: In 2011, he recorded his 602nd career save to become the all-time leader in the category.
As we've seen from so many dominant pitchers who have failed to regain their form in the latter stages, being a closer is a tough job, and not everyone is cut out for it. You have to have nerves of steel and a couple of unhittable pitches.
Rivera—a native of Panama who didn't speak any English when he first signed with the Yankees—has been able to do that unenviable job better than anyone else ever, and he's done it with class and grace. When people work as hard as he has for so long, you're always happy to see such individuals excel.
Unless you're a fan of USC, Nets, Celtics or Bulls, it's unlikely you've been blessed with the pleasure of experiencing Brian Scalabrine.
There are so many things that are likable about Scal: the fact that he's a giant, relatively unathletic redhead who made it in the NBA; the fact that he sporadically and unpredictably becomes unstoppable from behind the arc; or the fact that he rarely played the last few years of his career but was always the loudest, most supportive member of whatever bench he was on.
Scal is awesome because he was the ultimate teammate. An excellent student of the game, he always seemed so genuinely happy to be a part of a team that he always gave 100 percent in practice and in the makeshift cheerleading section.
And if you were ever lucky enough to be present at one of those games where Scal suddenly got hot and sunk three after three, you know that those were some of the most fun times to be a fan. And you're thankful for that.
It's hard to like anyone on the New Orleans Saints in light of the bounty scandal, but people still love Drew Brees, and that speaks volumes about him as an individual. To be honest, the bounty stuff didn't have much to do with him, anyway, and Brees is still the one player many Saints fans view as the catalyst for winning Super Bowl XLIV in the aftermath of Hurricane Katrina.
He's also, you know, one of the NFL's elite quarterbacks, posting a 62-33 record over his first five years with the Saints and reconfiguring the once-beleaguered franchise into a champion.
This season, and summer, has obviously been a test for Brees. In the midst of all the bounty madness was a tense summer of contract negotiations with the team as well. But in the end, it all worked out (for this year, at least), and Brees came to work with the right attitude to help his team recover from the scandal and their terrible 0-4 start.
Plus, he does those new commercials with One Direction (above). It's hard not to like a grown man trying to sing his way into a group of teen pop sensations.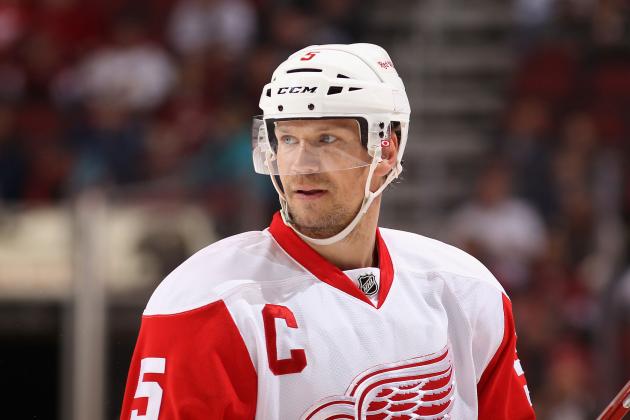 Christian Petersen/Getty Images

You have to respect any player who spends his entire lengthy career with one franchise, because so few players do these days.
Nicklas Lidstrom was a career Detroit Red Wing, and he was dominant throughout. He will be forever beloved by Detroit fans and forever respected by the rest of the NHL faithful for being one of the most skilled players of his generation.
The Red Wings won four Stanley Cups with Lidstrom, and it was because he was the defensive anchor of the team, winning seven Norris Trophies (and six from 2001-2008). He was the captain and turned the Red Wings into the machine they are today.
It was clear just how much everyone loved Lidstrom by the nationwide reaction when he announced his retirement. Fans from every team waxed poetic about how the game was losing a legend, and it's true— especially these days, when hockey has taken a seemingly permanent backseat to the other major sports. It's hard for NHL stars of this era to really gain the same kind of recognition Lidstrom received. And rightfully so.
Not only is Grant Hill one of the best ever, but he's also one of the most beloved. He's one of the guys who's always played the game right way.
He's a seven-time All-Star who could score, who could play defense and who never took a play off. He had just as much talent as anyone else, but he didn't get complacent; he worked to be better than everyone else.
Plus, he has a love for the game that rivals that of any other player. For evidence, see the fact that he's been playing in the NBA since 1994—even more impressive when considering all the injuries he's dealt with throughout his career. He's the second-oldest player in the league, and he just can't walk away.
He also seems to care deeply about things that aren't related to basketball. He's politically vocal (and informed). He started a foundation that sends underprivileged kids to school. He's a good guy who works hard, and that makes him relatable—future NBA Hall of Famer or not.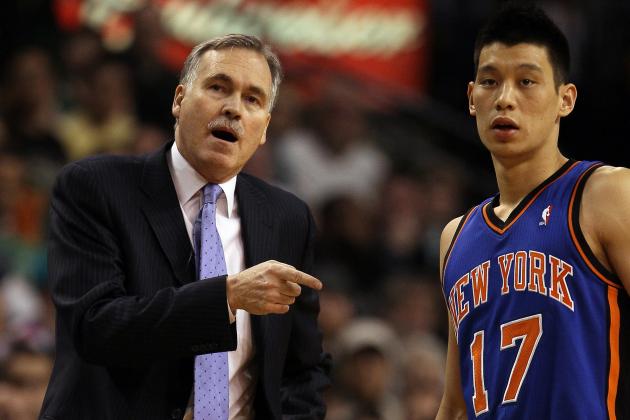 Elsa/Getty Images

New York Knicks fans were heartbroken when, in one of the strangest turns of events this past NBA offseason, Jeremy Lin ended up signing an offer sheet with the Houston Rockets and the Knicks declined to match it.
It was too soon to say goodbye to the unlikely star who reinvigorated the franchise, sparking them with a seven-game winning streak in February that helped begin a roll that ended with a postseason berth.
Fans love Lin because he's an underdog who went undrafted then worked his way from perennial bench-warmer and the D-League to starting NBA point guard.
But they also love him because he doesn't buy into his own hype. Case in point: After an ESPN editor was fired last month for "writing a racially-insensitive headline" about Lin, as the New York Daily News put it, Lin had lunch with the guy just to clear the air and make sure there were no hard feelings.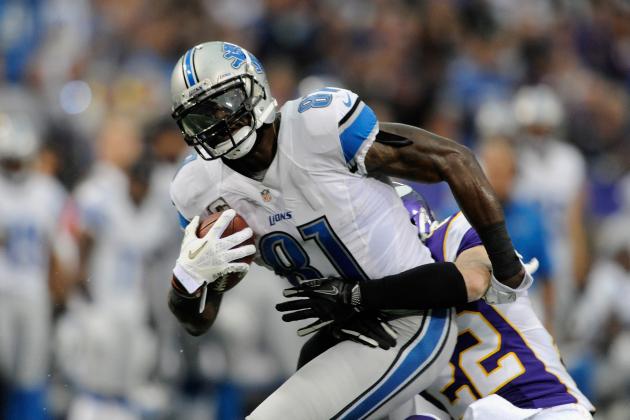 Hannah Foslien/Getty Images

There are so many wide receivers in the NFL who have made their names by being showboating egomaniacs. Not only is Calvin Johnson one of the best wideouts in the NFL, but he also seems to be a pretty grounded, team-first guy too.
We saw a little bit of evidence of this after last season, when he accumulated 1,692 yards and 16 touchdowns and earned the coveted Madden 13 cover. While Cam Newton, the other finalist, made kind of a fool of himself campaigning for the cover online, Johnson kept quiet and earned the cover by letting his on-field performance do the talking.
In a world where too many players seem to be all about themselves rather than all about the team, Megatron represents what it means to do things the right way. In a July 2012 article, Yahoo! Sports' Eric Adelson described Johnson as being "polite" and "serene" to a fault, writing, "While pretty much every other football coach obsesses about ways to motivate players to give a little more, Jefferson spends his time figuring out ways to make Johnson scale back."
He's exactly the type of wide receiver every player, coach and fan would want on his or her team.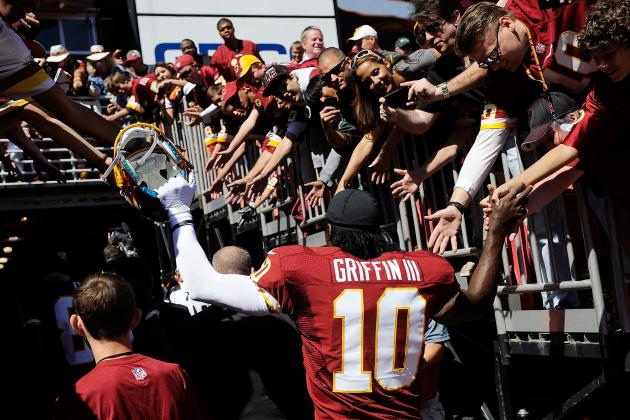 Patrick McDermott/Getty Images

For some reason, lots of NFL fans really want to see Robert Griffin III succeed. It's hard to figure out what the difference is between RGIII and Andrew Luck—or Ryan Tannehill, or any of the other rookie quarterbacks daring to test the NFL waters—but RGIII is really easy to root for.
Maybe it's the underdog thing. The Indianapolis Colts chose Luck with the No. 1 pick in last year's draft instead of him, and now he has something to prove (at least, by our perception). Or maybe it's that we want to see a running quarterback succeed someday.
Perhaps it's because he seems so unwilling to indulge the media's attempt to paint him and Luck as bitter rivals. Or maybe because no matter how many brutal hits he takes, he seemingly can't wait to get back into the action. He just goes about his business playing football and seems to be ridiculously happy doing it.
His stats this season haven't been too shabby, either. The current favorite to win Rookie of the Year ranks ninth in the league in passer rating and sixth in the league in touchdowns.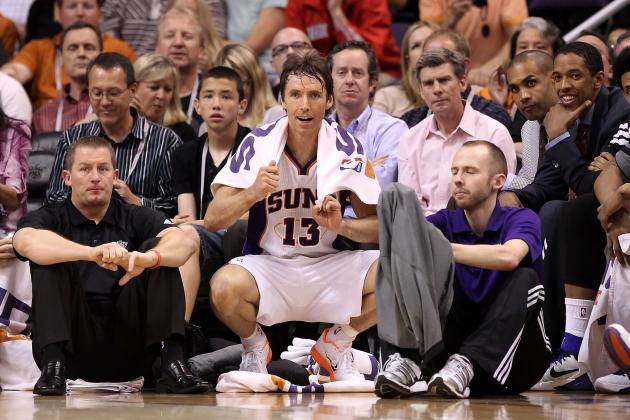 Christian Petersen/Getty Images

It's not every day that one of the best point guards in the league can leave his team for one of the NBA's perennial superpowers without inciting the ire of the fanbase he left behind.
But when it comes to Steve Nash, you can't really fault him for wanting to finish his career with the best possible chance to win. In fact, you probably think it's a shame he hasn't won an NBA title yet during the course of his 16-plus-year career, because if anyone deserves one, it's him.
Part of the reason Nash was able to escape to the Lakers without becoming one of the most hated players in the NBA was because he did it the right way. There were no televised specials, no long, tumultuous conversations between agents and owners. He kept quiet, went about his business and ended up in a place that gives him a solid chance to win before he retires sometime in the next few years.
There's also the fact that he's one of the best, if not the best, point guards in the game today, and he had to work his butt off to get here. He went from a high school player no college wanted any part of to a first-round draft pick.
There's something relatable and fun about Nash—and about any player who actually seems to have to work hard to achieve success—and it makes him tough to root against, even if you want to because he's wearing purple and gold now.
Lots of people don't like Tom Brady because he's good at football. Or because he's good looking. Or because he's married to a supermodel. Or because of those three rings.
But the truth is, Brady always seems to say the right thing to the press, he never has any off-the-field issues and he doesn't have a single teammate, past or present, that has a bad thing to say about him.
When fans don't like Brady, it's because they're jealous of his success. As one friend of mine—a tireless Buffalo Bills supporter, no less—put it, "It's more frustrating to lose to Brady because he never seems to have the best team on paper." And: "We hate him because his wife is who she is. We hate him because he does Ugg ads. So, if you really look at it close, most of the hatred is from jealousy."
There's also the fact that Brady, despite being one of the most famous and recognizable athletes on the planet, doesn't seem to put himself above the team or take himself too seriously.
Evidence of the former: He's often taken less money, whether restructuring his contract or signing it in the first place, so New England would have some extra money to sign guys who could actually help him win. Evidence of the latter: See above. Even Turtle liked Brady in the end, and he was a Giants fan (some language NSFW).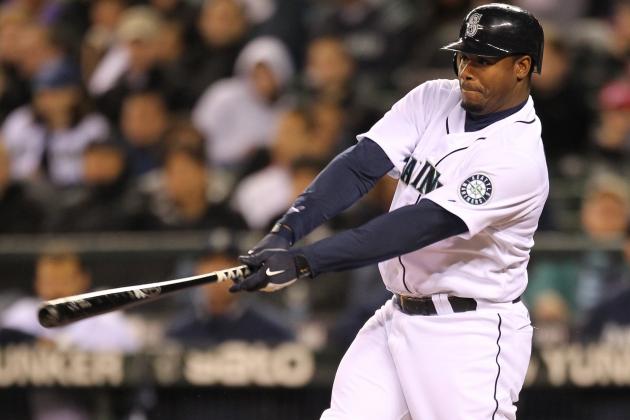 Otto Greule Jr/Getty Images

Ken Griffey Jr. was one of the best players on the field and one of the best players off it.
During the course of his 22-year career, he finished with a career batting average of .284 and an average of 38 homers and 111 RBI. But off the field, he didn't act like a diva. He tried to lead a normal life—or as normal of a life as he could, considering he was a 13-time All Star, a 10-time Gold Glover and the 1997 league MVP.
Some have accused Griffey of being too reserved, of being passive, of not caring enough. One former teammate in particular accused Griffey of being a bad leader and of getting too much special treatment. But as his former manager Bob Boone once told ESPN The Magazine's Jeff Bradley, Griffey may have gotten special treatment, but he earned it:
This stuff is laughable, really. Junior is the ultimate gamer. He plays the game hard. He plays the game right. He plays the game hurt. Do I give him some special treatment? Sure, because he's earned it. … When Pokey Reese, who wouldn't play for me last year, even when our doctors said he was okay ... who was having a bad year, but didn't work at the game ... when he criticizes Junior, it becomes a big story. That just goes to show you right there what it's like to be Ken Griffey Jr.
As Griffey found during his career, being a superstar meant dealing with life under the microscope, and it's not always pretty. But for him, being a superstar also meant learning how to shrug it off and staying classy anyway.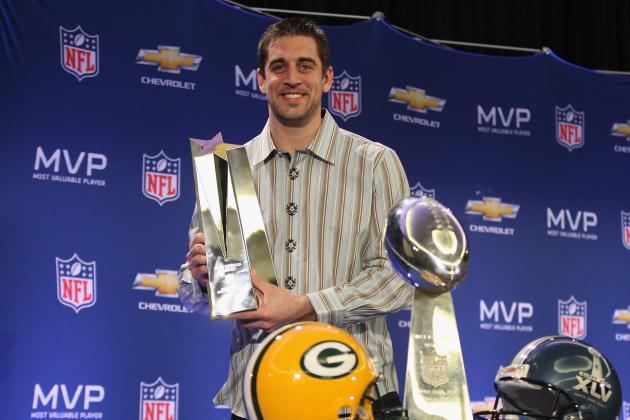 Streeter Lecka/Getty Images

You have to like the guy who just sat in the background and waited patiently while Brett Favre deliberated on a yearly basis about whether or not he'd be returning to the Green Bay Packers the next season.
Sometimes, Aaron Rodgers would go through all of the spring and part of the summer thinking he'd finally get his time to shine that year, only to find out at the last second that Favre had decided to give it another go.
He didn't complain. He didn't trash Favre. Instead, he told the media that he cherished the opportunity to learn from one of the game's greatest. As frustrating as his plight must have been, he understood his place.
And when his time finally did come, he proved to be one of the best new quarterbacks in the NFL, leading the Packers to the Super Bowl after the 2010 season and to an NFL-best 15-1 record the following season.
Rodgers' situation was doubtlessly frustrating. If he wanted to complain that he deserved a shot and he wasn't getting one, he could have backed it up. But he chose not to, and these days, that's big.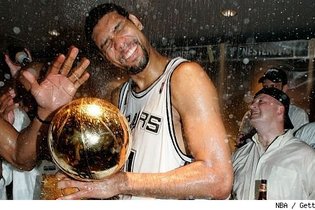 Source: AOLNews.com
There are a lot of guys in the NBA who have made their fair share of enemies over the years. And most of them haven't even won enough championships to justify their insane egos.
But Tim Duncan isn't one of those guys.
The older Duncan gets, the more likable he becomes, because you wonder when, if ever, he and the San Antonio Spurs are going to realize they're old and rickety and start playing like it. He, at least, never seems to.
After arriving in the league in 1997, Duncan quickly established himself as one of the most consistently dominant players in the NBA. He's spent his entire career with San Antonio and has won four titles with the Spurs, three of which came in quick succession from 2003-2007.
He helped build something resembling a dynasty in San Antonio, but it's like he's embarrassed at the acclaim that brings.
Duncan never draws much attention to himself off the court. He actively supports a number of charities, including the one he created in his own name, which raises money for nonprofits in education, youth sports and health awareness/research.
He's a prime example of someone who uses his notoriety to make a difference outside of basketball—and he's not too shabby on the court, either.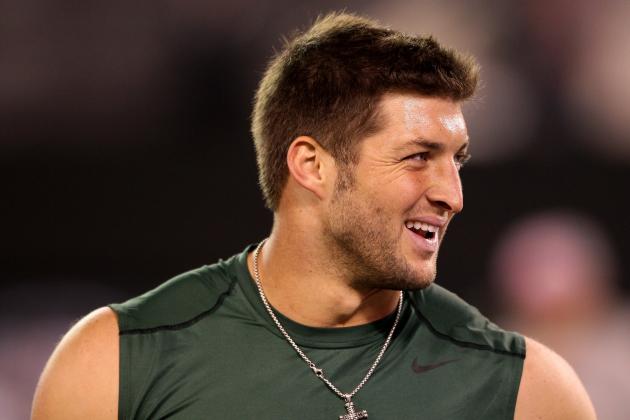 Alex Trautwig/Getty Images

Tebow is one of those people who's annoyingly likable. He's somehow polarizing, kind of like Tom Brady, even though he's never really done anything to make anyone dislike him.
Maybe it's because he talks a lot about his religion—something that virtually no one else in the NFL does, at least to the same extent. Or because he possibly dated Taylor Swift for a day.
But the truth is, Tebow is a good quarterback with a good head on his shoulders.
Tebow was an excellent college quarterback who made a lot of people in Gainesville very happy. He may be a little bit overrated, but you have to give him credit for always being a nice guy—and for being classy about remaining Mark Sanchez's backup despite the fact that there are a lot of people out there who think he's more deserving of the starting job at this point.
Even his response to the anonymous comments from his teammates saying he's "terrible" was just right. He told ESPNNewYork.com's Matt Ehalt:
I always find the good and the positive from every situation. The positive from this is [I've] got to work a little bit harder and improve and build better relationships with your teammates.
Were his teammates at fault? Probably. But he would never say that. There are a lot of egos in football, and Tebow doesn't appear to have one at all.
The few people who tend to dislike Derek Jeter dislike him for the same reason some people dislike Tom Brady: Jealousy.
As a Red Sox fan, I can't even bring myself to hate Jeter because I respect him. He always plays hard; he always puts the team first; despite being a sports/pop culture crossover celebrity, he doesn't let the tabloid-worthy aspects of his life interfere with anything that happens on the field.
There's the part of Jeter that you see in his stat line—over 18 seasons with New York, he's averaged a .313 batting average with 16 homers, 79 RBI and 22 stolen bases—and then there's the part of Jeter that you see when you watch him.
This is the Jeter moment I'll always remember: Back in 2004, right before Nomar Garciaparra got traded, the Red Sox were playing the Yankees in a critical series in July. While Nomar sat on the bench nursing whatever ridiculous injury he was dealing with that week, Jeter dove face first into the stands to chase a foul pop-up. That's how much he cared, and that's the difference between Jeter and so many other mediocre shortstops out there.
He's exactly the type of guy you want on your team in a crucial situation.
Peyton Manning's likability factor went up and down throughout the first eight or so years of his career. He clearly was one of the best quarterbacks in the NFL—that much was evident after his second season in the league, when he led the Colts to a 13-3 record.
But he still did things—hilarious yet inappropriate things—that made you scratch your head. He called out his offensive line when he had a bad game. He had that strangely antagonistic relationship with Mike Vanderjagt.
Normally, this would cause a player to decisively fall on the "unlikable" side of things.
But not Peyton.
First of all, he's hilarious. His MasterCard commercials were works of art and did a lot to enhance his image. And maybe because of those ads, he made people start to believe that he didn't take himself too seriously and he was capable of making fun of himself a little.
Plus, you have to admire the way he handled the Colts' decision to part ways with him after last season.
And even though he seems a little more human off the field than he used to, he's still the top competitor on it. Nobody cares about winning more than he does. He may call out his teammates every so often, but at least nobody can ever accuse him of giving less than 100 percent.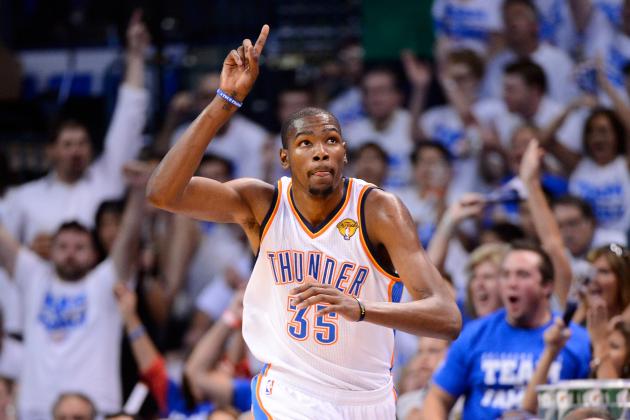 Ronald Martinez/Getty Images

Kevin Durant is often described as the anti-LeBron. He was drafted with the second overall pick in the 2007 draft (right behind Greg Oden) and was charged with the responsibility of turning the Seattle SuperSonics—which would soon become the Oklahoma City Thunder—into a contender.
At the time, the idea was somewhat laughable; now, five years and a couple of other top-five draft picks later, the Thunder are for real, representing the Western Conference in the NBA Finals last season.
Durant is easy to like because he doesn't seem to have an ego. He involves his teammates and makes them better, but he can take over a game when he needs to. He always seems to give the maximum possible effort.
And he even defends LeBron James when people try to paint him as the good to LeBron's evil. Earlier this year, he told CBS Sports' Royce Young (via Larry Brown Sports):
The man made a decision he wanted to make. He's playing basketball and playing well. Sometimes I don't see why people don't like him too much. But as far as me and him being compared, I don't know why either. I'm just being myself. Coming out and trying and be the best player I can be every time I step on the floor.
He sticks up for LeBron. Can't get more likable than that.