15 MLB Free Agents Who Teams Should Let Walk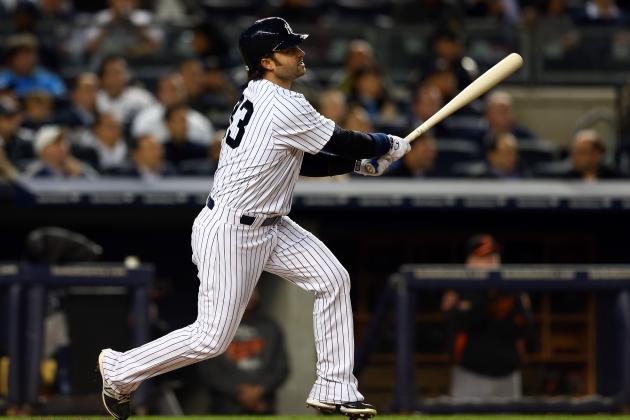 Elsa/Getty Images

There has been a frenzy of activity around Major League Baseball, and that hot stove will not slow down until baseball has begun in the spring.
However, even though the trade market has captured our attention recently, there's plenty of reason to get excited about the free agent market. There are some major names on the market this year, and for guys like Zack Greinke, their teams will definitely be bidding to bring them back.
Other players are in a slightly different situation. It might be best for the player and the team to part ways right now. Each situation is different, but I am going to try to explain 15 of them in this slideshow.
Begin Slideshow

»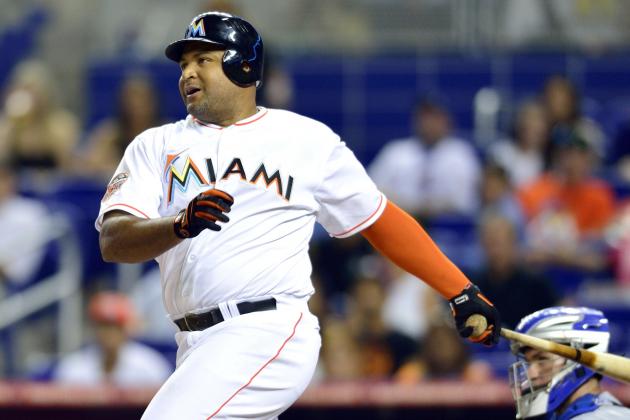 Steve Mitchell-US PRESSWIRE

Although the wisdom of the Miami Marlins management may be somewhat suspect, their blockbuster trade should signify that they are moving towards the future.
Because of that, Carlos Lee is definitely not the right fit. At the beginning of the winter, I would have suggested keeping him in town for his mature run production. However, bringing back a 37-year-old is not consistent with a rebuilding strategy.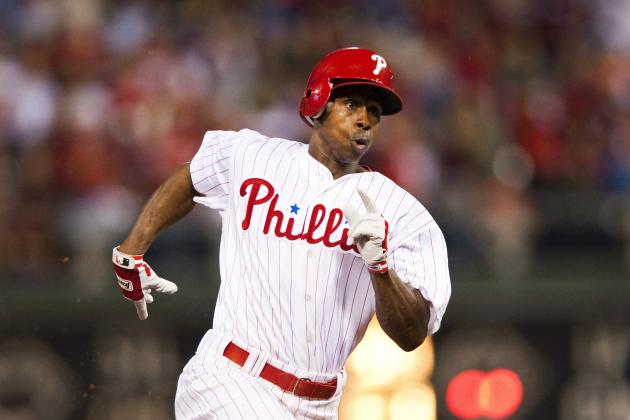 Howard Smith-US PRESSWIRE

Juan Pierre had a solid season with the Philadelphia Phillies and saw his batting average jump above .300 for the first time since 2009.
However, even with that solid production, the Philadelphia Phillies have both John Mayberry Jr. and Domonic Brown for the corner outfield positions. If they go after a more powerful outfielder, then Brown will probably start in left field which will leave very little room for Pierre.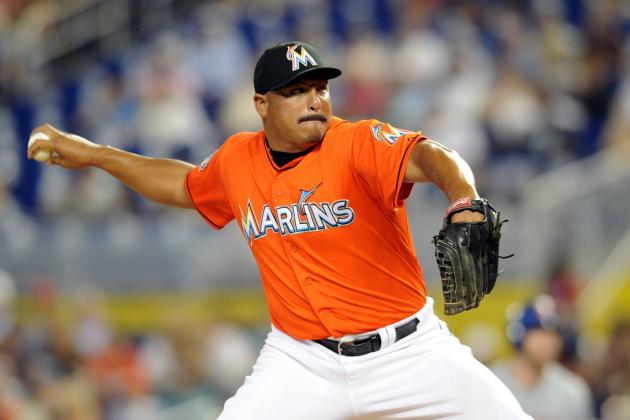 Steve Mitchell-US PRESSWIRE

Carlos Zambrano had some excellent seasons with the Chicago Cubs in the middle of the previous decade, but his career has been spiraling downhill since then.
After this past season in Miami which was not what anyone had hoped, it would definitely be better for him to get a fresh start. The Miami Marlins also need to move on for similar reasons that I mentioned for letting Carlos Lee walk.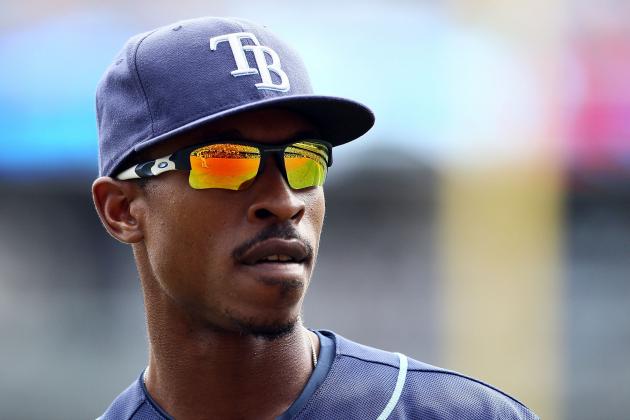 Alex Trautwig/Getty Images

BJ Upton has all of the athletic talent in the world, but he has never been able to put it all together as a member of the Tampa Bay Rays.
Because of all of that potential, he's going to generate a lot of interest on the free-agent market. Competition will drive his price up, and the Rays should not get on a bidding battle for a player who has not necessarily been all that he probably should have been.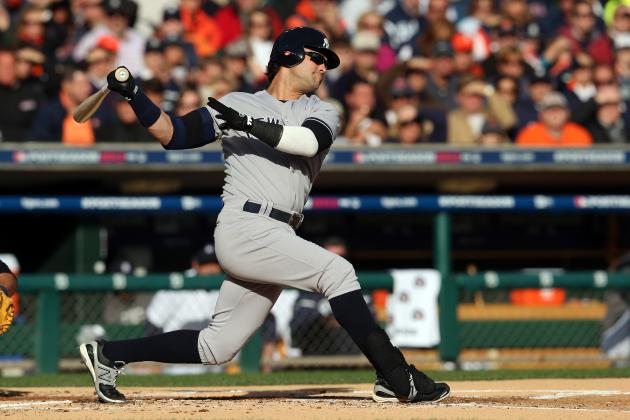 Jonathan Daniel/Getty Images

Nick Swisher may not be the most popular player on the New York Yankees roster, but he could be a consistent force in the middle of some lineup.
The main problem is that the New York Yankees have so many excellent players that he is often overshadowed. For his career, it makes sense to move on, and because the Yankees have so many big bats anyway, perhaps they should not get roped into another long-term deal.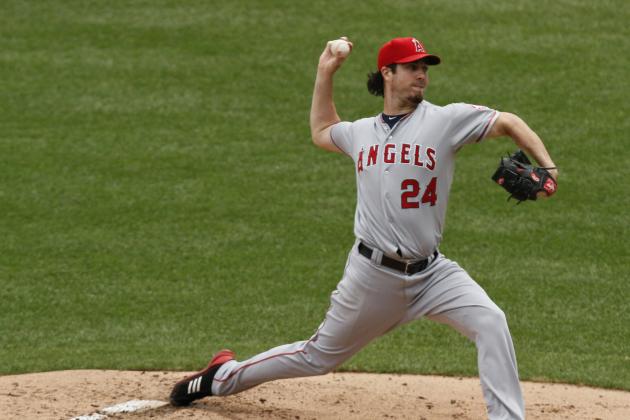 Ed Zurga/Getty Images

Dan Haren had a pretty solid career as a member of the Los Angeles Angels of Anaheim, but when they did not renew his option for next season, that is a pretty obvious sign that this relationship is over.
It might not be all bad for Haren though. After having what was arguably his worst professional season, a fresh start might be in order. Also, despite what happened last season, as he moves to a new team, he might be able to occupy a top of the rotation slot where he rightfully belongs.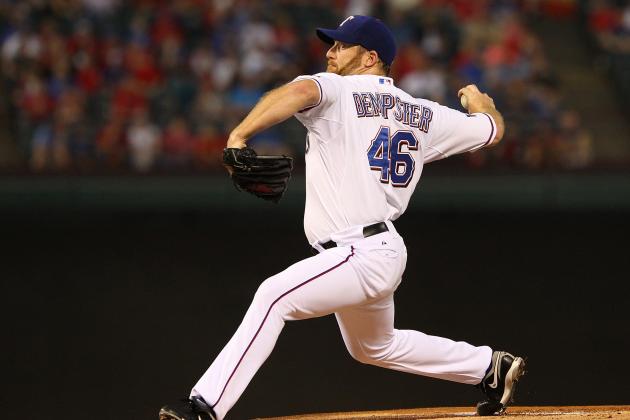 Rick Yeatts/Getty Images

Ryan Dempster was brought in to try and help the Texas Rangers make a play for the World Series. While that didn't happen, it still might be best for Dempster to try to move on.
While he did not pitch particularly well for the Rangers down the stretch, that is not the main reason I'm suggesting he move on. As evidenced by his outstanding performance with the Chicago Cubs last season where he posted a 2.25 ERA, it is obvious he belongs in the National League.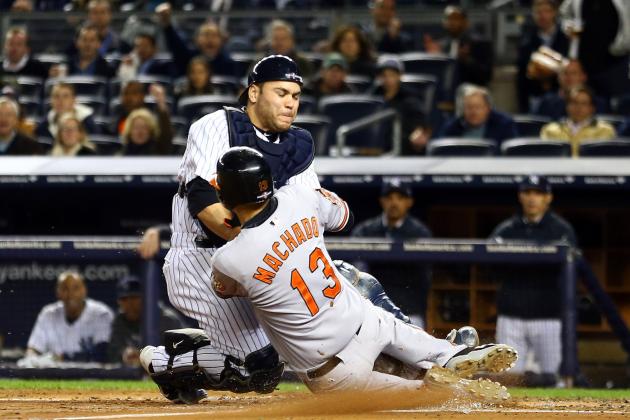 Al Bello/Getty Images

Russell Martin is a fine defensive catcher who struggled mightily on offense last season. That being said, the Yankees have enough depth to let him leave this winter.
Austin Romine was quite productive throughout his minor league career, and even though he struggled with injuries last season, he should be able hold down the position until prospect Gary Sanchez is ready to grab it.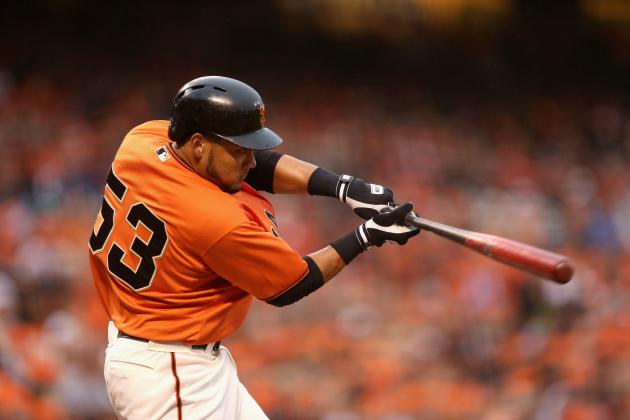 Ezra Shaw/Getty Images

This one kind of goes without saying, but it might be best for both the San Francisco Giants and Melky Cabrera to move on from this relationship.
Even though he put out very good numbers at the beginning of the season for the Giants, his performance-enhancing drug suspension put a damper on 2012. He can definitely move on from this episode, but playing in a new city might help everyone move beyond.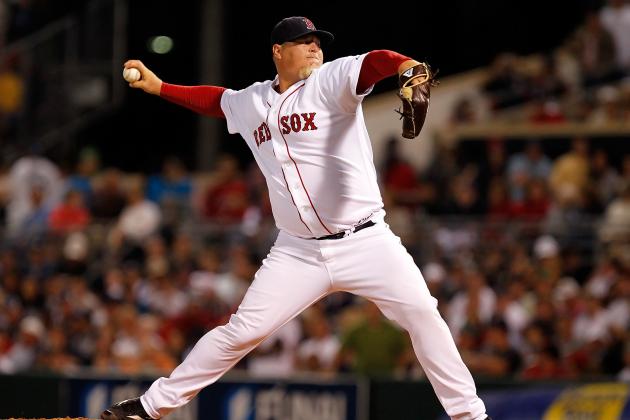 J. Meric/Getty Images

I know that this one might be a little bit of a stretch, but Bobby Jenks used to be one of the best relief pitchers in baseball.
After he had a few different seasons and actually missed all of 2012 due to injury, he is now on the open market again. He might do well moving to a team where there will be low pressure and he will have time to find his dominance once again.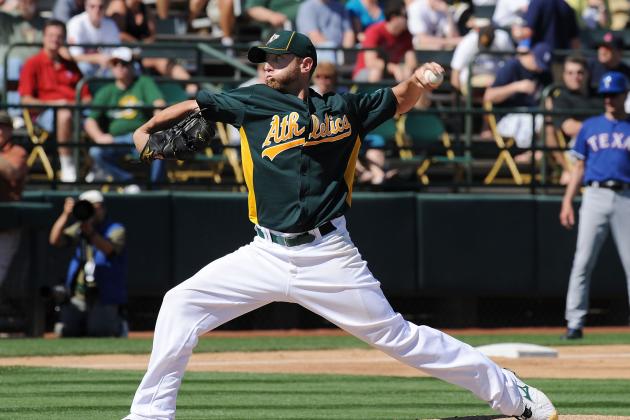 Norm Hall/Getty Images

Dallas Braden also did not make an appearance in 2012 due to injury, but when he pitched at any other point in his career, he was a serviceable, middle of the rotation option.
The Oakland Athletics are a team on the rise with a handful of young starters, so they might not necessarily have a spot for Braden. They might as well not spend their money on his contract and let him move to a team where he can be more useful.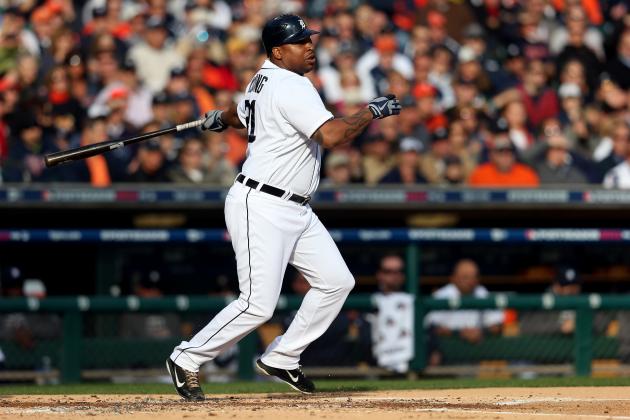 Jonathan Daniel/Getty Images

Delmon Young has had some speed bumps on the personal side of his career, but he can produce runs and hit for a decent average.
The Detroit Tigers just brought in Torii Hunter to fill in the outfield, so they really do not have much of a need for Young anymore. He is an incredibly talented player when he is playing at his best. Perhaps another new home will help him tap into that potential.
Leon Halip/Getty Images

I am one of the rare people who thinks that Alex Rodriguez will have a resurgence at third base for the New York Yankees. Because of that belief, they will not have as much need for Eric Chavez.
Chavez also had a pretty solid season for the Yankees in 2012, so his market value will probably be a little bit greater than what the Yankees should spend on a bench player. He should start somewhere again, and the Yankees should find a more affordable bench option.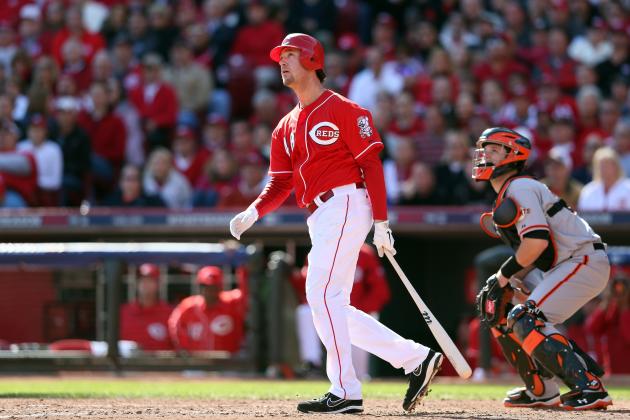 Andy Lyons/Getty Images

I know that Ryan Ludwick had an excellent 2012 for the Cincinnati Reds, but he is quite simply a strikeout machine.
In a lineup that already features Jay Bruce, Drew Stubbs, Todd Frazier and even Joey Votto, it might not be the best idea to have another strikeout heavy hitter. He is a talented hitter, and he will definitely fit in the middle of some lineup, but Cincinnati might not be the best fit if he returns to his normal career strikeout levels.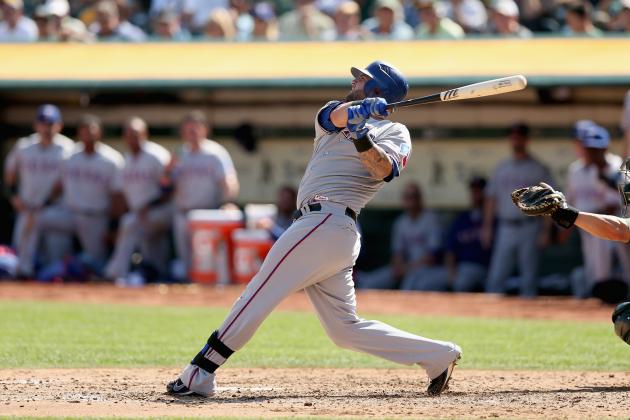 Ezra Shaw/Getty Images

Mike Napoli had a fabulous season in 2011, but his average dove back down toward his career average in 2012 for the Texas Rangers.
2011 was definitely an outlier, but many teams are going to be willing to pay much more for Napoli because of it. The Texas Rangers should be cautious about committing so much money to a player who might never reach those numbers again.
Whether you think I know everything or nothing about Major League Baseball, you should follow me on Twitter or become a fan on Facebook and keep in touch. I love hearing what you all have to say!