WWE Survivor Series 2012: 6 Surprises We Could See at the PPV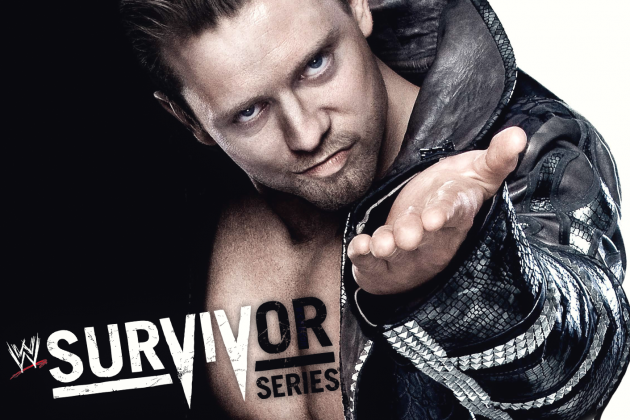 Photo: WWE.com
Survivor Series is the second to last pay-per-view of the year, and being one of their "Big Four" events means we could see some surprises that night.
WWE does not surprise us very often, but when they do it tends to be a doozy.
Keeping things under wraps is hard these days due to the Internet and all the supposed "inside sources" who leak info the the IWC.
Some of the things on this list will be more likely than others, but all would be possible given the circumstances.
Let's take a look at five surprises we could see at Survivor Series.
Begin Slideshow

»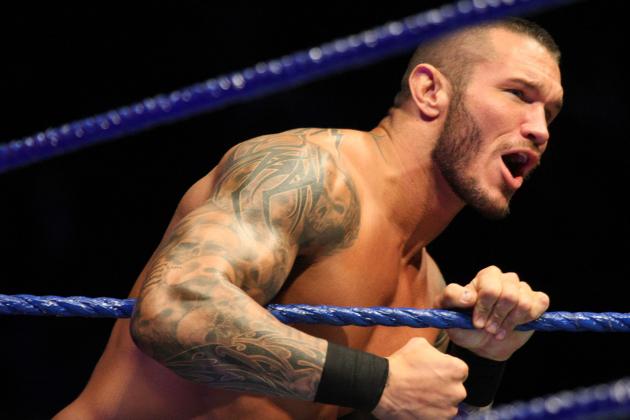 Gallo Images/Getty Images

Reports of Randy Orton wanting to turn heel have been circulating a lot lately, and Survivor Series could be the moment it finally happens.
The once ruthless Orton has not changed much about his gimmick since becoming a babyface other than which opponents he focuses on. This is why a heel turn could be easily done for him.
Orton is one of the members of Team Foley in the elimination match, and a great way for him to turn on a dime would be to cost Foley and his team the match.
I can see it now. The remaining members are Orton and Miz. Orton tags in Miz and then delivers an RKO before leaving the ring and the match. Team Ziggler wins and Orton is a heel.
It would be so easy that it makes it seem more likely that it could end up being the way things go down.
We will have to wait until Sunday to see.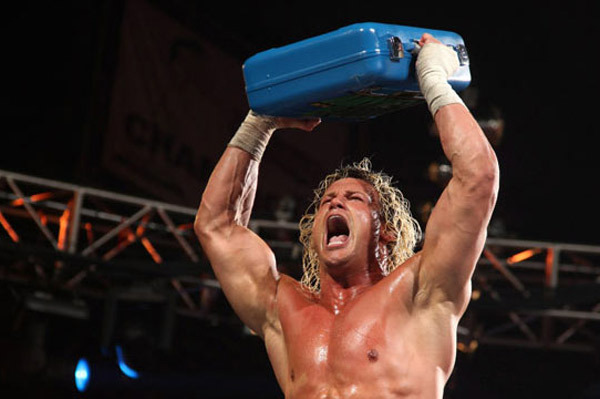 Photo: WWE.com
Dolph Ziggler has been holding onto the briefcase that guarantees him a title shot whenever he pleases for quite some time, and having him cash in at Survivor Series would certainly help boost the PPV.
Ziggler would either have to cash in on Big Show or Sheamus, depending on who wins their match, and both of them are likely to be worn out after their match.
Having Ziggler cash in and win the title either before or after his five-on-five match would make things a lot more interesting heading into 2013.
The odds of this happening are slim given that Ziggler seems like he is on the cusp of a feud with John Cena, but anything can happen.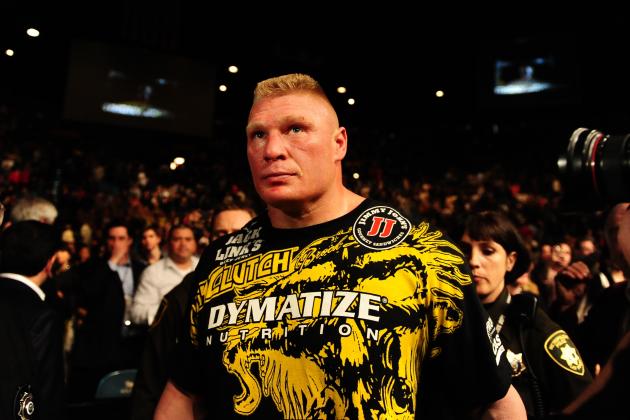 Mark J. Rebilas-US PRESSWIRE

With Paul Heyman in CM Punk's corner and the odds stacked against him with John Cena and Ryback, it seems like the champion's lengthy reign could be coming to an end.
That is if Brock Lesnar doesn't pop in and take everyone out.
Lesnar is Heyman's other client, and having him help CM Punk retain his title would accomplish a few things at once.
CM Punk would still be champion without Cena or Ryback having to lose legitimately.
The buzz about the PPV would go up tenfold.
Ryback gets to maintain his position without taking a real loss.
Even though the odds of WWE using one of Lesnar's limited appearances on Sunday seems out of left field, it could end up being possible if it leads into another feud for Lesnar somehow.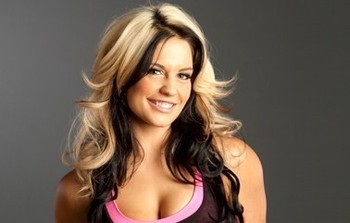 Photo: WWE.com
Kaitlyn has a Divas title match with Eve on Sunday, but one big part of this storyline we have yet to see is the big reveal of who really attacked Kaitlyn.
The blond wig is the smoking gun in this scenario, but who says the wig wasn't covering more blond hair?
Can you say red herring?
I think Sunday we have a good chance of someone coming in to help Eve and being revealed as the real attacker who took out Kaitlyn backstage.
WWE officials could try and keep this storyline going past the PPV, but a smart move would be to resolve it at Survivor Series and move on.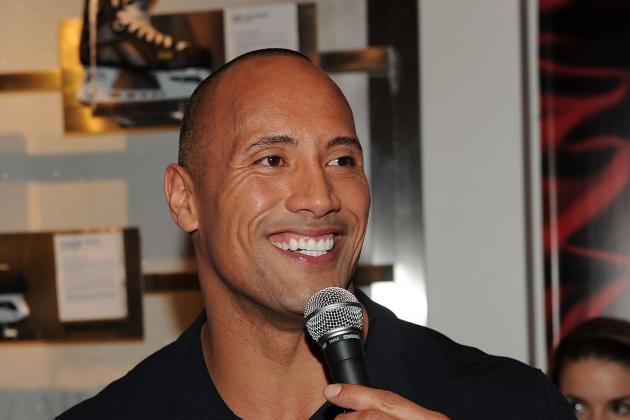 Stephen Lovekin/Getty Images

We already know The Rock is getting a title shot at the Royal Rumble, but that does not mean he does not have a chance of showing up before then.
The way Rocky and CM Punk have been going at it on Twitter seems to indicate that they are the most likely WWE title match come Royal Rumble.
If this is the case, then Rocky could possibly pull a fast one on everyone by interfering and actually saving Punk's title just so he could take it away from him in a couple of months.
This is the most far-fetched possibility on the list, but think about what good TV it would make for.
The Rock could save Punk just to end up beating him down after the match and then declare that he will see him at the Rumble before leaving.
If he ends up taking out Cena to help Punk, then it also reopens the feud between Rocky and Cena and makes it so they have more reason to fight at WrestleMania in a rematch.
Sometimes in WWE, the most ludicrous possibility is also the most likely.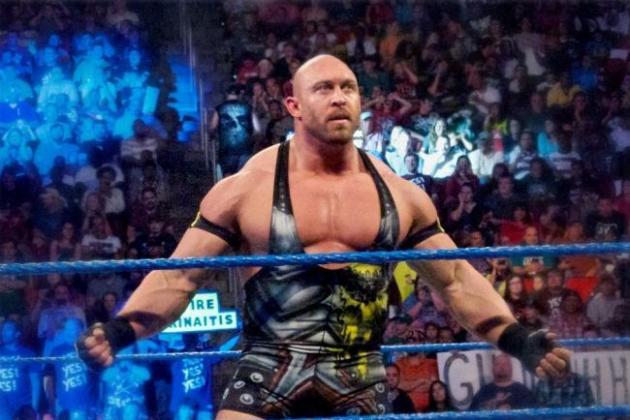 Photo: WWE.com
Even though he is still as green as a John Deere tractor, we could end up seeing Ryback walk out as WWE champion after Survivor Series.
Having Ryback as champion might upset some of the wrestling purists out there who think he is not ready, but with the way the crowd has responded to him lately, it would certainly make a lot of people happy.
Ryback is being built up into a monster, and a great way to keep that momentum would be to give him the title.
This does not mean he has to be the one to face The Rock at the Rumble. He could easily drop it back to Punk at TLC.
If Ryback wins, then it would make him a much bigger name right away, but it would also expose his lack of experience because the champion is expected to be the best.
When people compare Ryback to other quick ascensions like Brock Lesnar and Sheamus, they forget one important fact: Those guys were legitimate talents when they won the title despite still being new to the company.
Lesnar was a star athlete before WWE ever got their hands on him, and Sheamus was an experienced wrestler in Europe before making it here.
Ryback is not new to the ring by any means, but he is still wet behind the ears compared to some of the other guys who have climbed the ladder just as fast.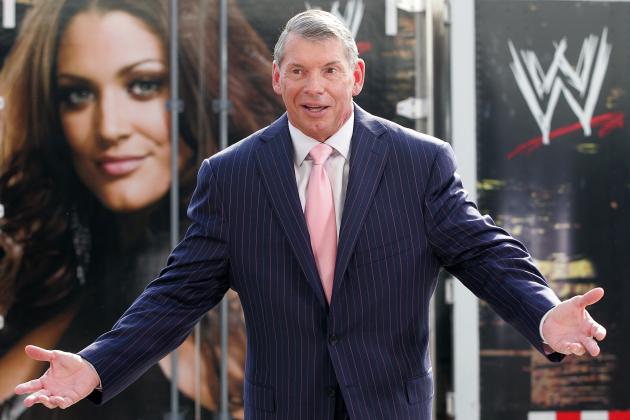 Mark A. Wallenfang/Getty Images

If WWE is consistent at anything, it is remaining inconsistent, and that is why anything can happen at any time.
These five potential surprises are not all very likely, but that is what would make them so surprising.
Being one of the bigger events of the year, it makes Survivor Series that much more likely to have big surprise happen, even though the buildup this year has made it feel like it will be a C-level PPV at best.
Thanks for reading and make sure to join me Sunday here on Bleacher Report for live play-by-play coverage of Survivor Series.
Follow me on Twitter @BR_Doctor.