5 Backup Point Guards the LA Lakers Should Be Calling About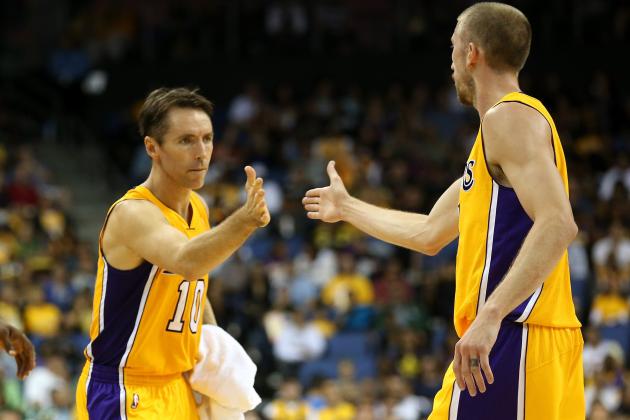 Stephen Dunn/Getty Images
Should the Lakers be looking for a new back up for Steve Nash to tag-in?
Every team strives to have capable depth at every position. After all, any team is one injury away from having to play a backup for meaningful minutes, and the level in which that reserve player performs can mean the difference between wins and losses.
The Lakers are currently experiencing this dilemma. In the second game of the season, Steve Nash was injured and has missed four games and counting. His back up, Steve Blake, has performed okay in Nash's absence but he too is now injured, leaving the Lakers with their third and fourth string point guards to steer their offense. The results have been mixed (and that's generous).
Beyond the injury issues, the Lakers' coaching change from Mike Brown to Mike D'Antoni will put a greater emphasis on point guard play. In D'Antoni's offense, the point guard carries a heavy responsibility as an offensive creator and needs to generate offense for himself and his teammates out of the pick-and-roll and in isolation.
Since Steve Nash can't play the entire game, the Lakers must think long and hard about the ability of their reserve point guards to fill in capably for Nash. The fact that Nash has already been injured and is already 38 years old only enhances the need for this exploration of options.
The only issue facing the Lakers is that they must work within the context of their needs and what they can actually do to resolve them. Said another way, the team must perform a cost-benefit analysis and determine how they want to proceed and if they're able to proceed at all when judging their resources, availability of alternatives and what it would take to get a new backup point guard.
Understand their are three key issues facing the Lakers in any pursuit of obtaining additional talent.
First, the team has few trade assets outside of their core four players. Second, the Lakers are currently carrying the full allotment of players they're allowed to with 15 guys on their roster. Third, the Lakers are a high payroll team with only part of their mini mid-level exception to lure any street free agent.
These factors complicate things a great deal.
If the Lakers are going to trade for a point guard who is actually better than the players they currently have backing up Nash, they'll either need to convince a team to take on a lesser player or trade one of their core four to make it happen.
Furthermore, if the Lakers make a trade it has to be a one-for-one type of deal where they bring in the same number of players they send out in order to not exceed the maximum number of players on their roster. This means that, if they were trade Pau Gasol (for example), they'd either need to take back a single player in that trade or add on more players from their own roster in order to take back more than one player from their trade partner.
Plus, with the Lakers' already sky-high payroll, adding on too much (if any) salary isn't likely to happen. This means the team will need to find a way to dump one or more of their own unwanted contracts in a trade to take back any player with money still owed on his deal.
This same financial concern also makes it unlikely the Lakers reach out to a street free agent and sign him, simply because (1). they'd be taking on additional payroll and (2) they'd have to release a player in order to sign a free agent, which means paying the salary of the player they pick up and the salary of the player they waive. And paying double for a single player isn't ideal for a team paying a high payroll tax like the Lakers.
These are all obstacles that would need to be overcome for the Lakers to actually upgrade their back up point guard spot. But, with these caveats in place, lets look at some of their options to do just that...
Begin Slideshow

»
Dave Sandford/Getty Images

If there's an ideal player to back up Steve Nash, it is Jose Calderon. Calderon is a very good shooter and a low mistake playmaker that can thrive in the system D'Antoni is set to implement in Los Angeles.
He's not only a good pick-and-roll player, but he's also someone that can thrive off the ball as a spot up threat, taking the heat off the Lakers' other threats by spacing the floor. This would make him especially appealing playing next to the Lakers' starters, an opportunity that would exist in the short term with Nash injured and in the long term when Nash will need extended periods of rest to keep his minutes low.
Calderon could also serve as a key player in the Lakers' units that feature mostly reserve players. In the half court, he could run the pick-and-roll with Jordan Hill or pick-and-pop with Antawn Jamison to equal effectiveness. He could also initiate fast breaks and pick out a spotting up Jodie Meeks in delayed transition or Devin Ebanks streaking up court for more traditional fast break baskets.
If there is an issue with acquiring Calderon, it's the fact that he's a costly player in terms of salary and in terms the potential of what the Raptors would want in return for giving him up in a trade.
Calderon makes $10 million this season and the Lakers have no assets that match up from a salary perspective except for Pau Gasol. Building a deal around Pau means that it becomes a much larger trade and shuffles the Lakers' lineup more than they'd probably like to. Not to mention any deal for Calderon that sends Pau out would likely diminish part of Calderon's appeal, as they both share Spanish heritage that creates an instant bond and comfort zone for him.
There's also the question of what the Raptors would want in a trade. In their acquisition of Kyle Lowry from the Rockets, Toronto gave up their first round pick next season and the feeling is that they'd want to try and recoup draft choices should they send out Calderon in a trade. The Lakers don't have any picks to send out as they've used them all in the trades for Steve Nash and Dwight Howard.
So, while Calderon represents an ideal choice, he may be a bit out of reach for the Lakers. Nothing is impossible of course, and for that reason alone, it's worth exploring. I just wouldn't get my hopes up about a deal being consummated.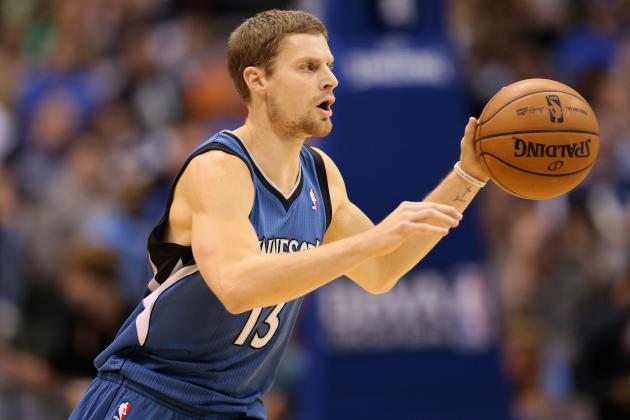 Ronald Martinez/Getty Images

Luke Ridnour isn't the flashiest of players, but he's a solid backup point guard that could really help the Lakers with his shooting and general ability to run a team.
His skill set is one that matches up with what the Lakers need, as he's actually very much like Steve Blake only a bit better in most all areas offensively.
Ridnour is a more aggressive player in looking for his own shot in nearly every offensive action. In pick-and-rolls, he's more willing to either pull up for a rhythm jumper if given space or turn the corner to try and score in the paint if defenders crowd him. He's also a fine playmaker working in this action, showing good vision and an ability to make the right read more often than not.
This type of skill set works well with both the Lakers' starters and their bench players, though he's the type of player that thrives with more talent around him. If he could be put in lineups where he's flanking at least one of the Lakers' two all-star big men and Kobe Bryant, you'd likely get the best Ridnour has to offer. Finding minutes with those types of lineups may be a bit of a stretch, but with some creativity, it could surely happen and would greatly enhance his value.
Where things get dicey in trying to get Ridnour away from the Wolves is the fact that they lack proven guard depth, and with Ricky Rubio's uncertain return date from offseason ACL surgery, his current team may need him more than the Lakers do. That is certain to drive up his price and make negotiations much harder than the Lakers are likely to want to deal with.
In terms of salary, Ridnour is actually paid reasonably as a backup. His contract almost exactly mirrors Steve Blake's and that gives the Lakers more choices on their own roster to put together a package that satisfies the rules of the collective bargaining agreement.
Whether they'd have enough to make a deal happen would remain to be seen, but he's the type of guard that most teams would be fine trading should a reasonable offer be made.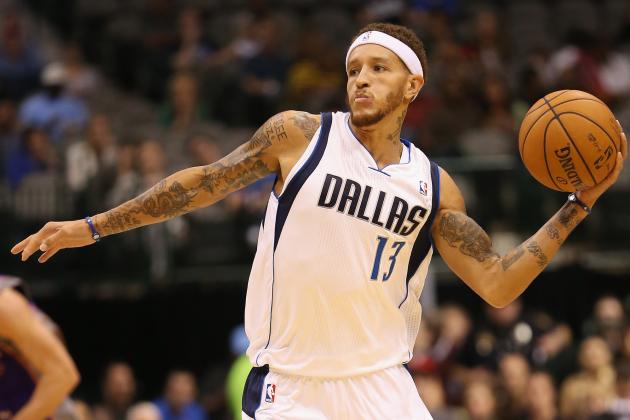 Ronald Martinez/Getty Images

Delonte West represents the type of low dollar/high talent player the Lakers should be interested in. There's only one catch. There's a reason why a player of his talent level is available and would come so cheap in the first place.
West has had his share (more than, really) of his off court, and with the Mavericks, locker room issues that have landed him looking for work at this stage of the season. So, for the Lakers, there are no logistics needed to try and acquire him; no trade that needs to be worked out with a rival GM.
From strictly a talent standpoint, reaching out to West makes total sense. He is a combo guard that brings an all around game to the court and can bring a positive impact to his team in countless ways. He's a good ball handler, a willing passer, can shoot from the outside and the mid-range and can penetrate the paint to create shots for himself or his teammates.
As a pick-and-roll player, he's a multi-dimensional threat that can score and hand out assists well. He shows a nice first step turning the corner off screens, and because he's a threat to hit his jumper, defenders often choose to chase him over the top and expose their hedging big men to him attacking them off the dribble.
But even with all his on-court talent, it's his off-court issues that should still give the Lakers' pause. Will a locker room that's already seen disruption with a coaching change be affected by West negatively? More importantly, if the answer to that question is no, would the Lakers come to depend on West only to have him suffer some sort of setback and force the team's hand into having to remove him from the lineup?
The answers to these questions (and variations of them) likely means any conversation about acquiring West is a non-starter. When combined with the fact that the Lakers would have to waive a player currently on their roster to create the roster spot needed to sign him, West is probably more trouble than he's worth.
But he's out there waiting for a team to give him another chance, and considering the Lakers could use a player of his skill set and talent level, his name deserves to be in the conversation of options.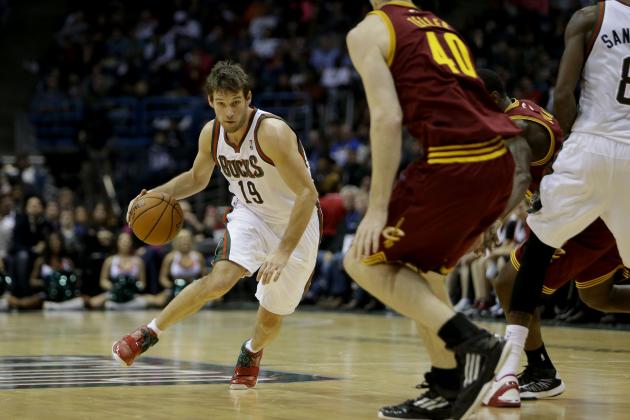 Mike McGinnis/Getty Images

Beno Udrih has always been one of those players that fascinates me. He's essentially your everyday, average point guard, but on any given night can explode and have one of those games that has you thinking he's the best player on the floor.
It's this explosiveness as a scorer and playmaker that makes Udrih so appealing. His ability to score points in bunches and do so in both transition and half court make him a nice piece to put on the Lakers' second unit that lacks a creator that can get himself or his teammates going.
Udrih has also been, traditionally, a very good pick-and-roll player that has the needed skill set to either pull up for a jumper, turn the corner to get into the paint to score or look for his teammates breaking open as the defense rotates. In Mike D'Antoni's scheme, these are the exact skills a point guard needs to thrive and be the type of threat that defenses must respect, creating spacing in the process.
Getting Udrih on the Lakers is another story entirely, however. He's playing over 17 minutes a night as Brandon Jennings's backup and is performing well, shooting 50 percent from the floor and handing out nearly three assists per game. His production alone makes him valuable to their team as a key rotation player that won't be easily given up in a trade.
Furthermore, Udrih is fairly costly with a salary of $7.8 million this season. Making a deal where the salaries match up would require the Bucks taking back Metta World Peace or creating a larger deal centered around Pau Gasol that gets complicated rather quickly.
All that said, exploring a trade worth the Lakers' time, should they feel he's the player they think is best being the main back up to Nash.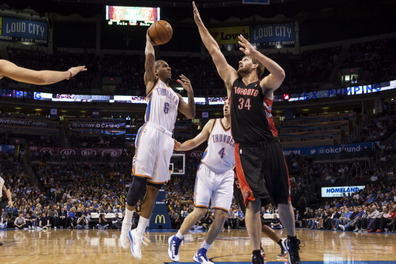 Shane Bevel/Getty Images

The likelihood of the Lakers nabbing Maynor from one of their chief competitors in the Western Conference is pretty much the epitome of a pipe dream. It's simply not going to happen. That said, making the call to see what it would take to nab him should be one of the first calls that Mitch Kupchak makes if he's really looking for a capable backup to Steve Nash.
That's because Maynor is the exact type of point guard the Lakers should be targeting as a guy to play behind Nash and to learn from him. Maynor is a capable shooter that can play in the pick-and-roll. He's also a floor general that can organize and offense and play with a pass-first mentality needed to thrive in an offense where ball movement is key.
Maynor is also still a young player who can easily give Nash the rest he needs by soaking up minutes nightly. The burden Nash would have to carry, strictly from the standpoint of playing time, could be lessened with Maynor easily playing 18-22 minutes a night. That would allow Nash the rest he needs to play high-level basketball while keeping him fresh.
If there's a hope the Lakers can get him, it's in the fact that he's still not looking like the same player he was before his knee injury and the fact that Russell Westbrook has developed into one of the best 10 or so players in the league. This has left Maynor playing about 13 minutes a night, where he can surely handle more than that.
All that said, my point at the top still stands. Maynor is young, cheap and has a history of playing well for the Thunder. I don't see them giving him up for anything but a package that reflect his value around the league, which is relatively high for a reserve player. The Lakers would do well to inquire, but they shouldn't be surprised if they get hung up on.