Indiana Basketball: 5 Issues That Will Define the Hoosiers' Season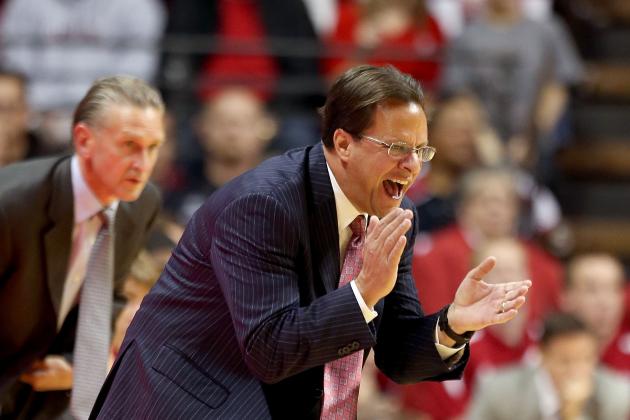 Andy Lyons/Getty Images

No team is perfect, and all of the top teams have things they need to fix if they want to cut down the nets in April.
The No. 1 Indiana Hoosiers (2-0) have looked really good through their first two games, but there are still some things that need to be fine-tuned.
Now, I'm not trying to nitpick the team, but every team has its things that need to be improved.
Check out my list of five issues that will define the Hoosiers' Season:
Begin Slideshow

»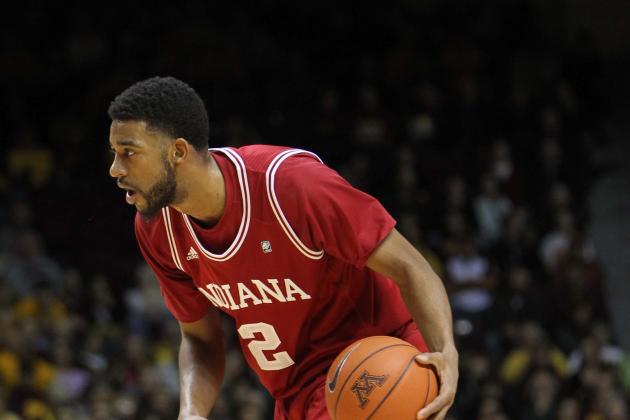 Brace Hemmelgarn-US PRESSWIRE

Forward Christian Watford was one of the stars of the 2009 Hoosiers' recruiting class.
He came into Bloomington, IN ranked as the No. 12 small forward, according to Scout.com.
Watford has turned into the Hoosiers' second best player behind Cody Zeller.
He is an excellent shooter and solid rebounder, but needs to become more consistent throughout the entire season.
When IU lost four out of five game in the middle of the Big Ten season last year, Watford averaged 9.6 points per game.
The problem this year will be if Watford has a bad game in the middle of the Big Ten season again, will someone step up and contribute what he couldn't.
The good thing is the Hoosiers have a lot of depth at all positions (maybe the best in the country), which helps if Watford doesn't play his best.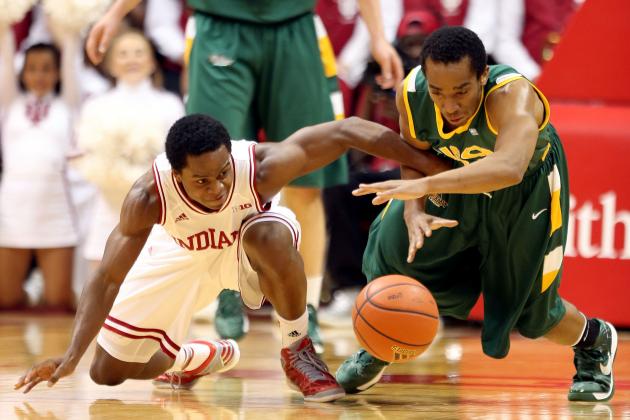 Andy Lyons/Getty Images

Last year, the Hoosiers ranked eighth in the Big Ten conference on turnover margin.
IU was averaging almost 13 turnovers a game, which is not a great stat for the team.
This year, they need to strive to be one of the best in the Big Ten on turnover margin.
The Hoosiers currently sit fifth in the Big Ten on turnover margin, which is not great because they have only played Bryant and North Dakota State so far.
They shouldn't have had certain mistakes and mental errors against these weak opponents.
Hopefully the Hoosiers can play better and have less slip-ups as the season moves on.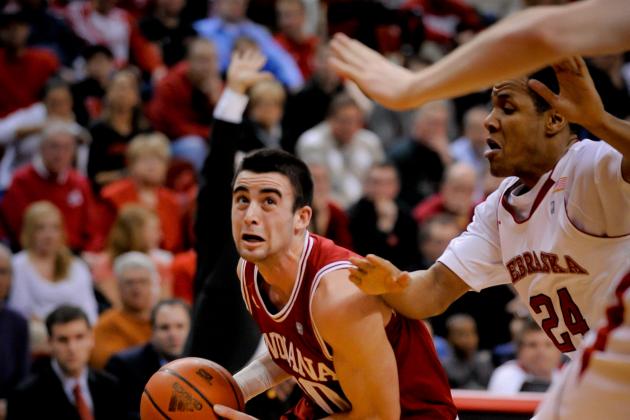 Eric Francis/Getty Images

IU was dominant at home, winning 18 of their 19 games at Assembly Hall.
However, the Hoosiers lost six of their 11 road games with losses to Nebraska and Iowa.
Playing better on the road, especially during Big Ten play, will be important for the success of this squad.
I don't think the Hoosiers will win all of their games this year, but will beat all of the lower- to mid-half Big Ten teams on the road.
Expect IU to have difficulties playing against Ohio State, Michigan State and Michigan on the road, which will all be tough teams to beat on their home floors.
Andy Lyons/Getty Images

The Hoosiers need to play much better defense than year and have to allow less points per game.
Opponents scored an average of 66.4 points per game against IU, which ranked 158th overall in the country.
I've already seen IU's defense look better than last year because of players like Kevin "Yogi" Ferrell, Victor Oladipo, Remy Abell and Will Sheehey.
Players like Jordan Hulls and Christian Watford need to step up on defense, especially during big games.
The Hoosiers have only allowed 54 and 61 points in the first two games to weaker opponents.
IU has a great test next week when they face better competition in Georgia and either UCLA or Georgetown in the Legends Classic at the Barclays Center.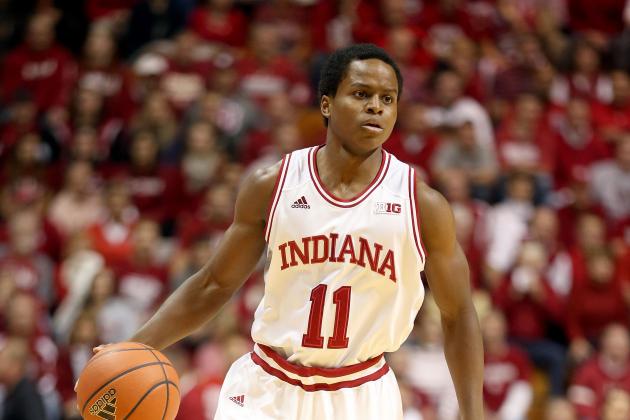 Andy Lyons/Getty Images

Starting point guard Kevin "Yogi" Ferrell hasn't looked like a freshman through his first two games as a Hoosier.
He has averaged seven points, five assists, and 3.5 rebounds per game so far against bad competition.
His main problem has been three turnovers per game, which is understandable for a freshman, but not when you are the starting point guard for the No. 1 team in the country.
He needs to get better in making safer passes and really controlling the offense's tempo and movement on the court.
He will need all the experience he can get before IU starts the Big Ten season, but he has exceeded my expectations so far.