5 Ways Torii Hunter Will Improve the Detroit Tigers in 2013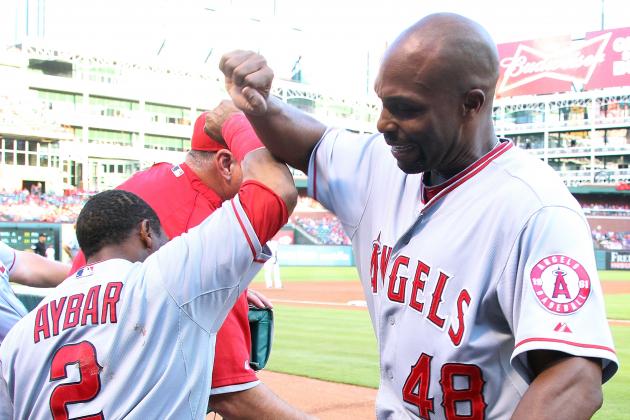 Rick Yeatts/Getty Images

The Detroit Tigers showed their continued commitment toward winning that elusive World Series ring, as owner Mike Ilitch has once again opened his pocketbook, reportedly inking free agent outfielder Torii Hunter to a two-year, $26 million deal.
Hunter is 37 years old, but he is coming off one of the best seasons in his career. In 2012 with the Los Angeles Angels, Hunter batted .313 with 16 homers and 92 RBI, primarily batting in the No. 2 hole, a spot he is likely to occupy for the Tigers.
Yes, $26 million is a lot for a guy who will be pushing 40 by the time the contract is up, but here are five ways Hunter's addition helps the Tigers immediately.
Begin Slideshow

»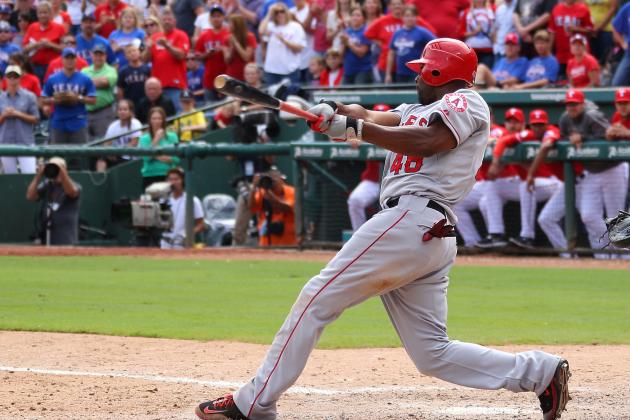 Rick Yeatts/Getty Images

The Tigers had a devil of a time with the No. 2 spot in their batting order, trying a variety of guys with no sustained success.
Everyone from Don Kelly to Omar Infante to Ramon Santiago to Quintin Berry gave it a shot, and nobody really took command of the job.
Hunter is a professional hitter who—though he sometimes gets pull happy and can be prone to striking out—has gap power. He has been in pennant races and post season games, so he's used to hitting in pressure situations.
Hunter hit .343 while batting 2nd for the Angels in 2012, gathering 69 RBI in just 356 AB in the two-hole. Tigers hitters, in 2012, batted .257 collectively in the No. 2 spot.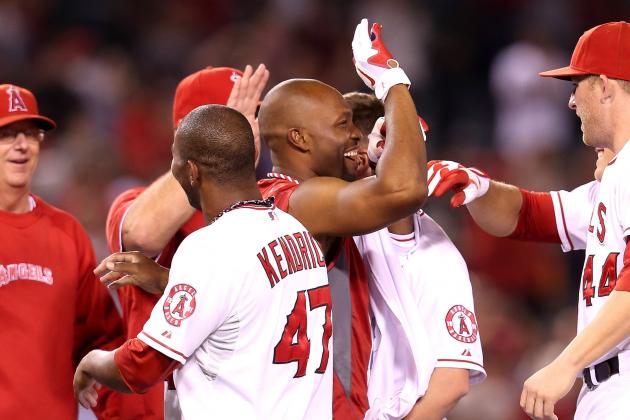 Stephen Dunn/Getty Images

Hunter has 131 post-season at-bats, during which he has hit .302. He first made the post-season in 2002, though he hasn't been back since 2009.
But for a team like the Tigers, who are in "win right now" mode, you can never have too many veterans with playoff experience in their hip pockets.
By all accounts (confirmed by 2012 AL ROY Mike Trout), Hunter is a fine teammate and a good mentor of younger players.
The Tigers figure to work in kids like Avisail Garcia and, eventually, Nick Castellanos into the lineup as the team tries to stay competitive while getting older at other positions.
Having someone like Hunter around can only help in the mentoring department.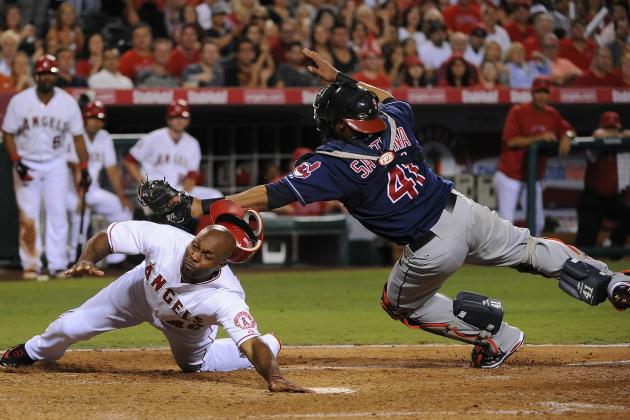 Lisa Blumenfeld/Getty Images

The Tigers have all the tools to dominate the Central Division for years to come, and adding Hunter won't hurt that.
For his career, Hunter's cumulative BA against the Chicago White Sox, Minnesota Twins, Cleveland Indians and Kansas City Royals is .276 in 1,989 at-bats, which is also in line with his career BA of .277.
In 2012, Hunter went 36-for-128 against the AL Central (minus the Tigers), which is a fine .281 mark.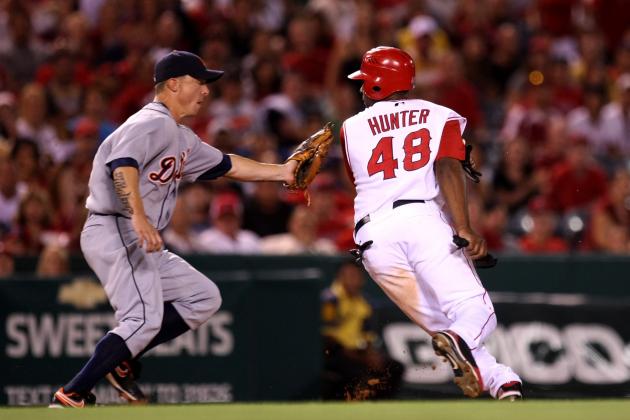 Stephen Dunn/Getty Images

Tigers fans know all too well how Hunter's hitting and fielding can hurt opponents. For many years, while playing for the Twins, Hunter has worn the Tigers out with his bat and his glove.
He has played the expansive outfield in Comerica Park as well as any visiting outfielder ever has.
He simply has been a tough out for Tigers pitching over the years, and it will be very nice to have him wearing the Old English D for a change.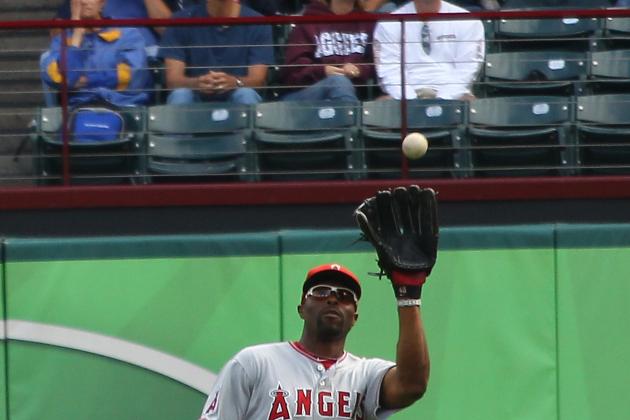 Rick Yeatts/Getty Images

The Tigers, as most who follow baseball know, are not the world's greatest defensive team.
The importance of defense in the post-season was fully evident in the World Series, where the San Francisco Giants made one key defensive play after the other, often snuffing out or, at least, dampening a Tigers rally (as rare as they were).
Hunter, who made his mark defensively as a center fielder, has moved to right field in recent years and that's where he will play for the Tigers.
But even as a corner outfielder, Hunter is able to display his still-superior range, and of course, his arm is very right field-worthy. At age 37, Hunter remains one of the slickest, smoothest and most effortless outfielders in the game.
Bottom line: Hunter is better than anyone the Tigers tried in right field in 2012: Andy Dirks; Don Kelly; Brennan Boesch; Quintin Berry; and young Avisail Garcia (for now).