Week 11 Fantasy Football Rankings: Top 20 Players at Every Position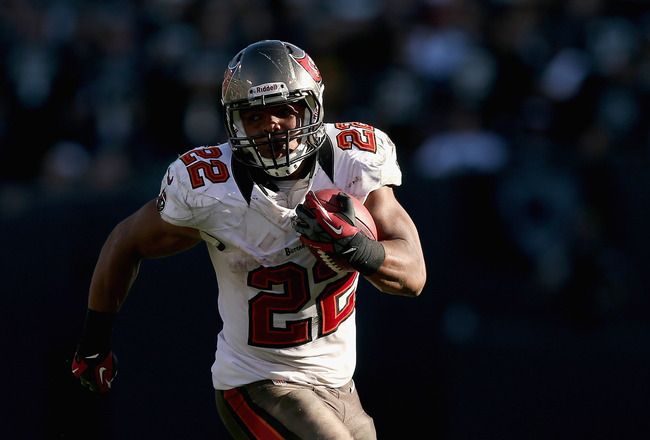 Ezra Shaw/Getty Images
It's Week 11 of the 2012 NFL season, and that means that teams across the National Football League and fantasy football alike are jockeying for playoff position, hopeful that this year their participation in the postseason will involve more than just watching it unfold.
For many fantasy owners, that makes this week a one-week playoff all on its own, in a sense. To help those owners keep rolling toward fantasy football's second season, here's a look at the top fantasy options for point-per-reception (PPR) fantasy football leagues in Week 11.
Aaron Rodgers and the Top 20 Quarterbacks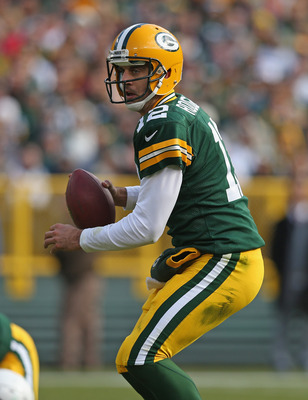 Jonathan Daniel/Getty Images
Fantasy owners who spent a first-round draft pick on Green Bay Packers quarterback Aaron Rodgers were no doubt distressed by his slow start this season; but over the past month, Rodgers has restored order to the fantasy universe.
The eighth-year veteran has been white-hot of late, with 15 touchdown passes and only one interception over his past four starts, and there's no reason to think that streak won't continue in a game against the Detroit Lions this week that has all the makings of a shootout.
1. Aaron Rodgers - GB at DET
2. Drew Brees - NO at OAK
3. Robert Griffin III - WAS vs. PHI
4. Tom Brady - NE vs. IND
5. Matt Ryan - ATL vs. ARI
6. Peyton Manning - DEN vs. SD
7. Matthew Stafford - DET vs. GB
8. Carson Palmer - OAK vs. NO
9. Cam Newton - CAR vs. TB
10. Andrew Luck - IND at NE
11. Andy Dalton - CIN at KC
12. Tony Romo - DAL vs. CLE
13. Josh Freeman - TB at CAR
14. Matt Schaub - HOU vs. JAX
15. Ryan Fitzpatrick - BUF vs. MIA
16. Philip Rivers - SD at DEN
17. Nick Foles - PHI at WAS
18. Ryan Tannehill - MIA at BUF
19. Joe Flacco - BAL at PIT
20. Sam Bradford - STL vs. NYJ
Doug Martin and the Top 20 Running Backs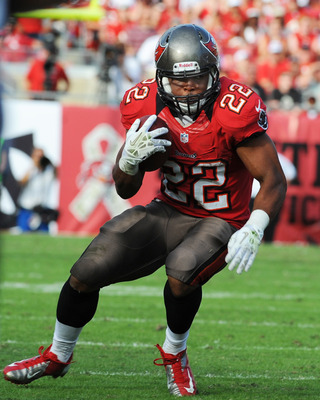 Al Messerschmidt/Getty Images
Rookie running back Doug Martin of the Tampa Bay Buccaneers has been on an absolute tear of late, as the former bell cow of the blue turf has averaged an otherworldly 202 total yards and two touchdowns a game over the past three weeks.
Granted, it isn't realistic to expect Martin to rack up 200 yards every week, but the stage is set for another very good game from Martin this week against a Carolina Panthers squad giving up the fifth-most fantasy points per game to running backs this year.
1. Doug Martin - TB at CAR
2. Arian Foster - HOU vs. JAX
3. Ray Rice - BAL at PIT
4. LeSean McCoy - PHI at WAS
5. Jamaal Charles - KC vs. CIN
6. C.J. Spiller - BUF vs. MIA
7. Trent Richardson - CLE at DAL
8. Ryan Mathews - SD at DEN
9. Matt Forte - CHI at SF
10. Alfred Morris - WAS vs. PHI
11. Willis McGahee - DEN vs. SD
12. Stevan Ridley - NE vs. IND
13. Reggie Bush - MIA at BUF
14. Frank Gore - SF vs. CHI
15. Steven Jackson - STL vs. NYJ
16. Marcel Reece - OAK vs. NO
17. Felix Jones - DAL vs. CLE
18. Shonn Greene - NYJ at STL
19. BenJarvus Green-Ellis - CIN at KC
20. Jonathan Stewart - CAR vs. TB
Calvin Johnson and the Top 20 Wide Receivers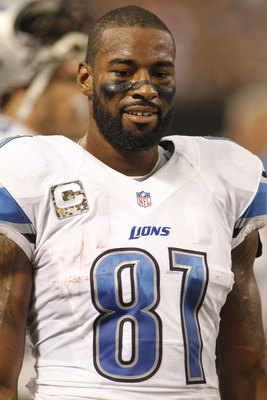 Andy King/Getty Images
It's been something of a disappointing season for fantasy owners of Detroit Lions wide receiver Calvin Johnson, as the 27-year-old has battled a nagging knee injury much of the year that's put a serious crimp in his fantasy production.
However, Johnson reminded everyone why he was the first wide receiver taken in fantasy drafts by exploding for over 200 receiving yards and a touchdown last week, and the sixth-year pro found the end zone in both meetings with the Green Bay Packers in 2011.
1. Calvin Johnson - DET vs. GB
2. A.J. Green - CIN at KC
3. Reggie Wayne - IND at NE
4. Roddy White - ATL vs. ARI
5. Wes Welker - NE vs. IND
6. Brandon Marshall - CHI at SF
7. Marques Colston - NO at OAK
8. Demaryius Thomas - DEN vs. SD
9. Andre Johnson - HOU vs. JAX
10. Steve Smith - CAR vs. TB
11. Vincent Jackson - TB at CAR
12. Larry Fitzgerald - ARI at ATL
13. Danny Amendola - STL vs. NYJ
14. Julio Jones - ATL vs ARI
15. Brian Hartline - MIA at BUF
16. Miles Austin - DAL vs. CLE
17. Eric Decker - DEN vs. SD
18. Dez Bryant - DAL vs. CLE
19. Denarius Moore - OAK vs. NO
20. Steve Johnson - BUF vs. MIA
Jimmy Graham and the Top 20 Tight Ends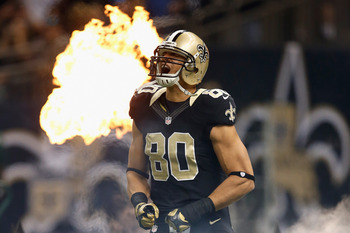 Chris Graythen/Getty Images
Week 10 was all about the tight end position in fantasy football, as no fewer than three players at the position topped 100 receiving yards and found the end zone twice.
That included Jimmy Graham of the New Orleans Saints, who rolled for a career-high 147 yards in the team's win over the previously undefeated Atlanta Falcons.
The third-year pro now ranks third at his position in fantasy points this season, and Graham should continue piling up the stats in a top 10 fantasy matchup with the Oakland Raiders on Sunday.
1. Jimmy Graham - NO at OAK
2. Tony Gonzalez - ATL vs. ARI
3. Rob Gronkowski - NE vs. IND
4. Jason Witten - DAL vs. CLE
5. Antonio Gates - SD at DEN
6. Greg Olsen - CAR vs. TB
7. Brandon Pettigrew - DET vs. GB
8. Vernon Davis - SF vs. CHI
9. Jermaine Gresham - CIN at KC
10. Dustin Keller - NYJ at STL
11. Owen Daniels - HOU vs. JAX
12. Brandon Myers - OAK vs. NO
13. Heath Miller - PIT vs. BAL
14. Dwayne Allen - IND at NE
15. Scott Chandler - BUF vs. MIA
16. Dennis Pitta - BAL at PIT
17. Brent Celek - PHI at WAS
18. Joel Dreessen - DEN vs. SD
19. Jermichael Finley - GB at DET
20. Marcedes Lewis - JAX at HOU
Stephen Gostkowski and the Top 20 Kickers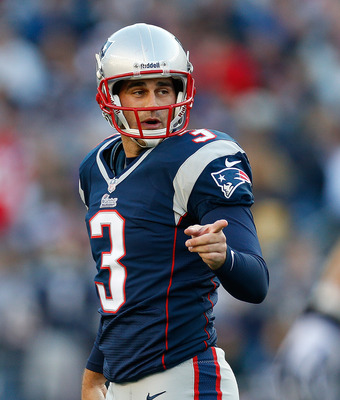 Jim Rogash/Getty Images
When choosing a fantasy kicker for the week, you can carefully examine the matchups, weather and past performance, perhaps by plugging all of that data into a complex computer algorithm that will pore over the data before arriving at a conclusion as to who the top play at the position is that week.
Or, you just look for the highest-scoring kicker that has a decent matchup, such as I did with Stephen Gostkowski of the New England Patriots.
Whatever works.
1. Stephen Gostkowski - NE vs. IND
2. Garrett Hartley - NO at OAK
3. Matt Bryant - ATL vs. ARI
4. Sebastian Janikowski - OAK vs. NO
5. Mason Crosby - GB at DET
6. Matt Prater - DEN vs. SD
7. Shayne Graham - HOU vs. JAX
8. Jason Hanson - DET vs. GB
9. Dan Bailey - DAL vs. CLE
10. Connor Barth - TB at CAR
11. Justin Tucker - BAL at PIT
12. Shaun Suisham - PIT vs. BAL
13. Greg Zuerlein - STL vs. NYJ
14. David Akers - SF vs. CHI
15. Mike Nugent - CIN at KC
16. Robbie Gould - CHI at SF
17. Rian Lindell - BUF vs. MIA
18. Adam Vinatieri - IND at NE
19. Alex Henery - PHI at WAS
20. Kai Forbath - WAS vs. PHI
Atlanta Falcons and the Top 20 Defenses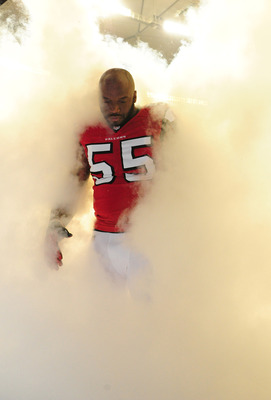 Scott Cunningham/Getty Images
Team defenses in fantasy football matchups are a huge factor, and no matchup has been more favorable for team defenses in 2012 than playing the Arizona Cardinals.
The Cardinals have given up both the most sacks and fantasy points per game to opposing defenses this year, due in large part to an offensive line that's, well, offensive.
This week the beneficiary of that turnstile is the Atlanta Falcons, and that's enough to garner them the top spot.
1. Atlanta Falcons - ATL vs. ARI
2. Houston Texans - HOU vs. JAX
3. San Francisco 49ers - SF vs. CHI
4. Chicago Bears - CHI at SF
5. Dallas Cowboys - DAL vs. CLE
6. Baltimore Ravens - BAL at PIT
7. Cincinnati Bengals - CIN at KC
8. St. Louis Rams - STL vs. NYJ
9. Denver Broncos - DEN vs. SD
10. Washington Redskins - WAS vs. PHI
11. Pittsburgh Steelers - PIT vs. BAL
12. New England Patriots - NE vs. IND
13. Green Bay Packers - GB at DET
14. New York Jets - NYJ at STL
15. Miami Dolphins - MIA at BUF
16. New Orleans Saints - NO at OAK
17. Tampa Bay Buccaneers - TB at CAR
18. Philadelphia Eagles - PHI at WAS
19. Buffalo Bills - BUF vs. MIA
20. Cleveland Browns - CLE at DAL
Keep Reading