WWE '13: 5 Things About the Game That Need to Be Changed Next Year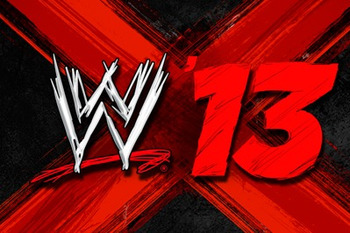 Photo courtesy of WWE.com
Thanks to the Attitude Era theme and improved gameplay, there is no question that THQ knocked WWE '13 out of the park. No matter how good a particular video game is, though, there are always things that can be done to make it even better.
THQ took some major steps forward this year with the addition of things like catching finishers and OMG moments, but instead of resting on its laurels, the company should continue to add to the already-impressive list of features. THQ has proven to be very open to suggestions from fans of the WWE video game franchise, so there is always hope that issues will be addressed if they're mentioned enough times.
Even with some potentially great things left out, I consider WWE '13 to be the best WWE video game ever made for the current-generation consoles. WWE '13 is leaps and bounds better than WWE '12 was, and if THQ continues the rate of improvement from WWE '13 to WWE '14, then next year's game could be one that fans talk about for years to come.
Here are five plausible changes that I, and many other fans of the WWE video game series, would love to see next year.
Overhaul of the Royal Rumble Match
The Royal Rumble is one of the biggest events on the WWE calendar, so it should be treated as such in the video game as well. There isn't anything inherently wrong with WWE '13's Royal Rumble system, but it has remained largely unchanged for the past few years. I find myself very bored with the Royal Rumble match in the game, but the fact of the matter is that it should be one of the most fun modes to play.
As it currently stands, the Royal Rumble mode is all about button-mashing mini games. It was an interesting concept when it was first introduced, but it has become somewhat old already. I'd prefer things to happen within the flow of the game, much like they did in No Mercy. Rather than button mashing, you simply had to throw your opponent onto the apron and knock him off.
While it wouldn't hurt to have a bit more complexity than that, it's a tried-and-true method. Also, there needs to be some character added to the match. I would love to see the addition of one ring escape per Rumble match, meaning you can roll under the bottom rope and regroup. To prevent this from being abused, force the player to re-enter the ring in 10 seconds or else they're eliminated.
This would allow weapons to be introduced into the match and it would open up all kinds of possibilities. Also, adding OMG moments such as John Morrison grabbing onto the barricade or Kofi Kingston doing a handstand you be great. Anything to freshen up the Royal Rumble match in WWE '14 would be a welcome addition.
Add Ability to Go Backstage During Matches
The main thing that fans of WWE '13 crave is interactivity. There is a good deal of that in this year's game, but so much more could be added in the future. One feature that has been absent for the past several years is the ability to fight into the backstage area during a match. While backstage brawls are an option, it isn't the same as being able to take a seemingly normal match and make it something extraordinary by venturing backstage.
Classic games like Just Bring It and Shut Your Mouth allowed the player to change environments many times throughout a match and it made every match feel unique. I don't understand the point of having a Falls Count Anywhere option if it means you can only score a pinfall outside the ring or on the stage. Allow the player to fight in a parking lot, the boiler room or even in the middle of the street because it increases the fun factor of the game immeasurably.
The backstage area over the past couple years in general has been boring. There isn't much uniqueness to it and the fact that a backstage brawl can only take part in one isolated part of the backstage environment at a time is disappointing. It just feels like THQ has an incredible amount of possibilities at its disposal in this specific area that it isn't taking advantage of.
If the makers of the game go through all the trouble to create a backstage area, then they might as well get the most out of it. WWE '13 would have been the perfect game to expand the backstage area's horizons due to the Attitude Era theme, but players will be just as happy if the change is made next year.
More Freedom to Edit in-Game Superstars
One reason why so many gamers wax poetic about video games like No Mercy is the unprecedented amount of customization they had at their fingertips. There is absolutely no doubt that the create-a-wrestler mode has improved by leaps and bounds over the years, but other aspects have gotten restrictive. Not only did it used to be possible to change attire color, but different attire could be added or subtracted and physical features could even be changed.
WWE '13 and a couple of the previous titles have allowed players to create alternate attires through the Superstar Threads mode, but most want much more customization than that. In one respect, I can understand why it isn't allowed. The WWE doesn't want to see YouTube videos pop up of a 500-pound John Cena wearing a dress. At the same time, though, players find ways to mess up player models through glitches anyway, so they might as well be given free reign.
There are always going to be some people who abuse the privilege, but the vast majority of gamers simply want to be able to add entrance attire, add new logos through paint tool, change hairstyles or add facial hair. Wrestlers change their appearances quite a bit over the course of a year, but fans currently can't make the desired changes without downloading a separate, created wrestler.
In any video game, the player wants to have the ability to make it their own and make it totally different from what everyone else is experiencing. That can be done in many ways in WWE '13, but full customization in WWE '14 would send gamers into a wild frenzy and certainly lead to record sales.
Add Ability to Fight in the Crowd
Another fairly simple addition that a lot of gamers would like to see is the ability to take a match into the crowd. This hasn't been possible in a wrestling video game in quite some time, but it's something that happens on a fairly regular basis in the real product. Perhaps CM Punk's run-in with a fan a couple months ago will prevent this feature from being seen in WWE '14, but it seems like an obvious thing to include.
It would obviously take a great deal of work in order to allow the wrestlers to go up and down the stairs and all throughout the arena, but simply allowing the wrestlers to fight in the lower corners would be good enough for the players. SmackDown vs. RAW 2007 allowed for some measure of crowd fighting as the wrestlers could go over the barricade into an open area with chairs, tables, power cords and all kinds of other fun weaponry.
Even if WWE '14 were to copy that, it would add a lot to the hardcore matches. The ability to fight in the crowd kind of goes hand-in-hand with the desire to navigate the backstage area because gamers simply want to be able to do essentially whatever they desire over the course of a match. Currently, there is only so much you can do before you've seen it all, but crowd fighting would add a totally different dimension.
Perhaps the WWE's desire to cater to a younger audience is the reasoning behind the lack of backstage or crowd fighting, but the hardcore audience for the video game is an older demographic than the WWE generally targets. WWE '13 is rated T for Teen anyway, so the makers might as well get the most they can out of that rating.
Add Triple-Threat Tag Team Matches
Every gamer would love to see WWE video games allow for 10 or more characters to be on the screen at one time, but until the transition to the next generation of consoles takes place, that probably isn't possible. As things currently stand, six characters can be seen at once, so I have no clue why THQ hasn't added triple-threat tag team matches as an option in the game.
Six-man tag team matches are able to be played, but triple-threat tag matches are not despite the fact that it's a very common match type. The only change that would have to be made is putting a character in the upper-right-hand corner of the screen on the apron. Perhaps doing that is a lot more difficult than I perceive it to be, but I have to believe that the talented people at THQ can make it happen.
In the same respect, adding a tradition Survivor Series elimination match to the game next year would be great. Only six guys can be on the screen, but once somebody is eliminated, they can go to the back and another wrestler can make his entrance. This feature was present way back in 1993 for WWF Royal Rumble, and while it isn't 100 percent authentic to real life, it's a way to get around technical limitations.
It's unfortunate that we can't have countless wrestlers involved in a match at once, but it's simply the way things are for now. Triple-threat tag team matches don't fall under that category, though, and Survivor Series matches can happen with a little creativity and a look to the past at a much more primitive game. The more game modes we can utilize, the better the game is, so hopefully these things are added to WWE '14.
Follow @MikeChiari on Twitter and listen to him on Ring Rust Radio.
Keep Reading