10 College Football Stars Failing to Live Up to Their 2012 Preseason Hype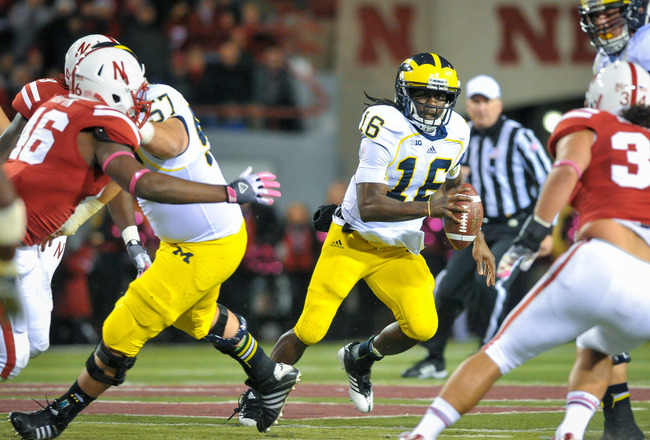 Eric Francis/Getty Images
Each college football preseason brings high expectations for a number of players around the country. Preseason watch lists and award discussions fill the air as early as July anointing the next Heisman and All-American performers.
Every year there are players that fail to meet the preseason standard set for them by fans and reporters alike. At times the expectations are lofty; other times they are spot on and are simply failed to be met.
Talent is a visible trait in a football player, and these 10 display a whole lot of it. Unfortunately they fell short of this season's early expectations, whether they have found team success or not.
Connor Shaw: Quarterback, South Carolina Gamecocks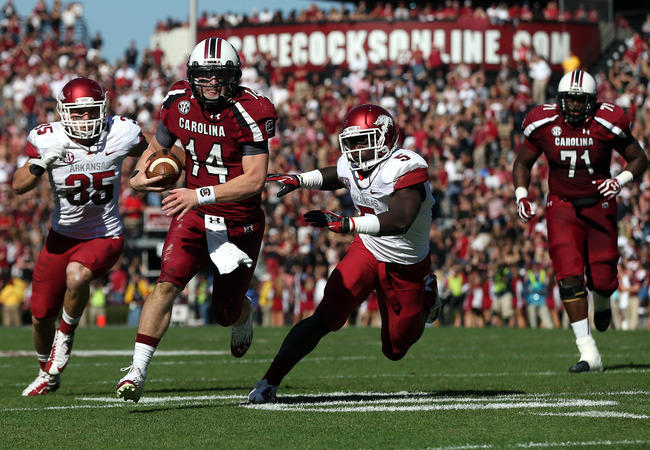 Streeter Lecka/Getty Images
This was a tough pick for this list because Connor Shaw is finally becoming the cornerstone of the Steve Spurrier offense as this season winds down.
The Gamecocks have needed Shaw to take over this team, and in the final weeks he has done so, practically putting the Gamecocks offense on his back against Tennessee. The problem for Shaw was the two weeks prior to the Vols showdown.
Shaw faced the biggest games of his career in consecutive weeks, and he folded in both contests.
Against LSU he went 19-of-34 for 177 yards, two touchdowns and two interceptions. He only completed 55.9 percent of his passes and was held to negative yards on the ground. Keep in mind that Shaw is the Gamecocks' second-leading rusher this season.
The following week Shaw was worse, going 9-of-20 for 72 yards against Florida. He was also held to negative rushing yards against the Gators.
He is a junior and will return for a big senior year, but Shaw has fallen short of expectations this season. Shaw is a tough quarterback with a bright future in Columbia despite this season's hiccups.
Eddie Lacy: Running Back, Alabama Crimson Tide
Kevin C. Cox/Getty Images
Eddie Lacy was on at least one preseason Heisman watchlist to begin the year. Since the season kicked off, Lacy has split time with T.J. Yeldon in the backfield for the Tide.
Lacy has still been productive for the Alabama offense, rushing for 771 yards on 136 carries this season. He has also reached the end zone nine times on the ground. He has also been a threat in the passing game, taking 18 receptions for 165 yards and one touchdown.
There have only been two 100-yard games for Lacy this season. That has been a big disappointment. He has carried the ball over 15 times in five games, but he has yet to have a breakout game for the Tide.
While Yeldon and Lacy form a dangerous tandem from the Alabama backfield, the lead back for the Tide has traditionally been one of the best in the country. Lacy has fallen short of that label this year.
There is no question that he has helped the Crimson Tide offense win games, but he is short of expectations that were set forth heading into the season.
Dorial Green-Beckham: Receiver, Missouri Tigers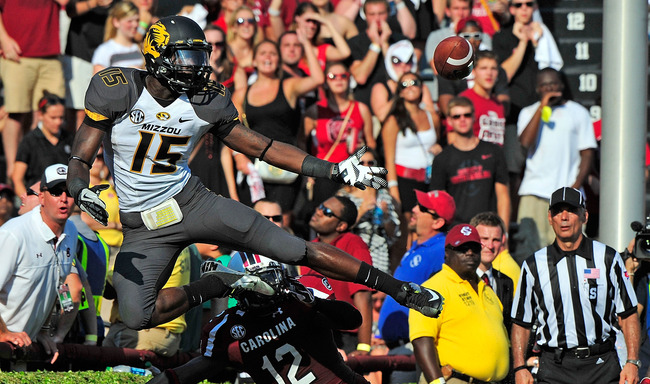 Grant Halverson/Getty Images
Heading into the 2012 signing day, Dorial Green-Beckham was the No. 1-rated recruited for virtually every recruiting service in the country. He was expected to be a major impact player in the Missouri offense from day one.
Green-Beckham didn't make his first touchdown catch until his fifth game and was suspended for two games after being arrested on drug charges.
Since his return he has been very good, having two games with over six catches and two touchdowns in a crucial win over Tennessee. While those three performances are great, they don't make up for the weeks of ineffectiveness and missed time.
As tough as it is for a freshman to break into the game in year one, Green-Beckham has the talent; he just lacked the focus to start.
Landry Jones: Quarterback, Oklahoma Sooners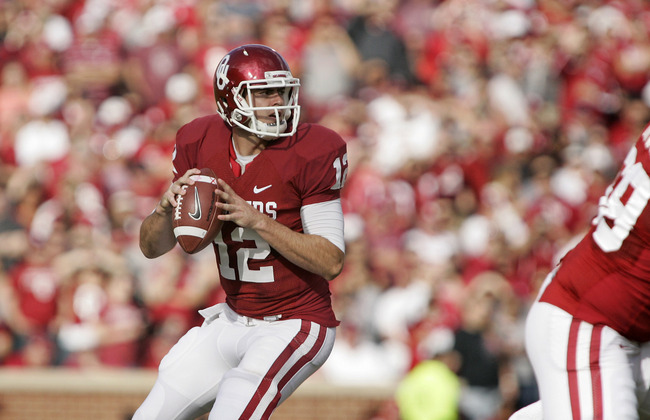 Brett Deering/Getty Images
Jones was expected to lead his Oklahoma Sooners back to the national title promised land in his senior season. Instead, Jones has been a part of a two-loss season, and more could be right around the corner.
Looking back at past years, Jones threw 26 touchdowns in 2009, 38 in 2010 and 29 in 2011. So far this season, he only has 18 touchdown tosses and seven interceptions.
For Jones to reach his freshman-level numbers, he has to toss eight touchdowns in the next four games. This season he is averaging exactly two touchdowns a game. Reaching freshman-level numbers would be miles away from expectations heading into this season.
Unless there is a dramatic turnaround in Norman in the next few weeks, Jones will have undershot his senior season expectations by more than anyone on this list.
Zach Mettenberger: Quarterback, LSU Tigers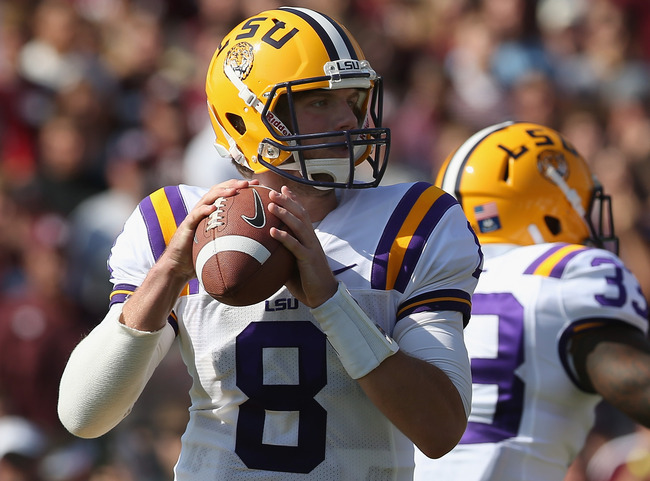 Ronald Martinez/Getty Images
The expectations don't seem to be that high for Mettenberger—just outperform Jordan Jefferson and Jarrett Lee. Through the first eight weeks of the season, he was struggling to perform evenly with the 2011 tandem of Tigers quarterbacks.
Extremely lofty expectations were placed on the first-year quarterback, but the skill set that he carries is Heisman capable and he is surrounded with the top talent in the country.
For whatever reason, Mettenberger struggled to get things started this year. The past two weeks the fire was lit. Against Alabama he tossed a touchdown and earned 298 yards through the air. The next week against Mississippi State, he threw for 273 yards and two touchdowns.
On the year he is only completing 58.9 percent of his passes and has thrown 10 touchdowns with four interceptions. The late-season surge is promising to see, but he has a large hill to climb to reach Baton Rouge-level expectations.
Denard Robinson: Quarterback, Michigan Wolverines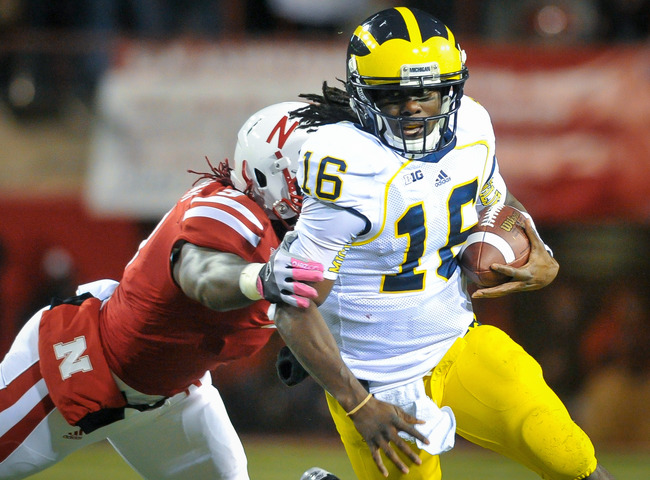 Eric Francis/Getty Images
Denard Robinson is one of the biggest disappointments of the 2012 season. Robinson has been out with an elbow injury since the Nebraska game, but that may have been a hidden blessing for the Wolverines.
Robinson is 89-of-166 for 1,319 yards so far this year. He is only completing 53.6 percent of his passes and has nine touchdowns coupled with nine interceptions.
He has been skilled on the ground, rushing 131 times for 946 yards and six touchdowns, but the terrible job he has done through the air has let down this Michigan team with Big Ten aspirations.
The Wolverines fell hard this year from No. 8 to No. 21 and no shot at the Big Ten title. Robinson's inconsistent play has a lot to do with the downward spiral this season.
Montee Ball: Running Back, Wisconsin Badgers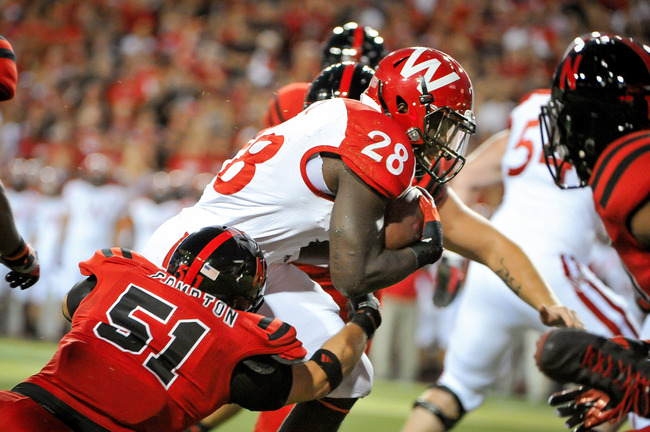 Eric Francis/Getty Images
Montee Ball is struggling to find his consistency this year. Through 10 games he has 1,226 rushing yards on 245 carries and 16 touchdowns, but he is nearly 600 yards shy of last season's output.
He has also only caught nine passes for 65 yards. Nearly 250 yards shy of 2011.
Ball was a major player in the Heisman discussion last fall for his versatility and high touchdown production. He is 23 touchdowns short of his 2011 mark.
There have been three games were Ball was off-the-charts good, but there have been three others with less than 65 yards on the ground.
While this hasn't been a terrible season for Ball, it has fallen short of the expectations heading into the season.
Knile Davis: Running Back, Arkansas Razorbacks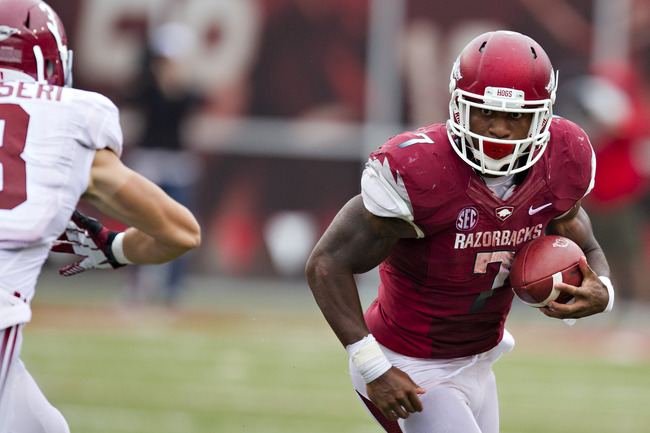 Wesley Hitt/Getty Images
Knile Davis was the talk of SEC Media Days in July when he told ESPN.com "I'm still the best running back in the SEC." Talk about confidence. Funny thing is, a lot of other people listened.
Davis was coming off a preseason injury that ended his 2011 season, and he was expected to be a major part of the offensive success that was to come out of Fayetteville. Instead, Davis has been a turnover machine, seemingly fumbling the football in every game he has played.
His carries have been limited, and he has only 340 yards on 100 carries this year. He has no games over 100 yards and has only two rushing touchdowns. He is nowhere near his self-proclaimed "best in the SEC" label.
Arkansas has crushed the dreams of its fans this season, and Davis has been a big part of the nightmare.
James Franklin: Quarterback, Missouri Tigers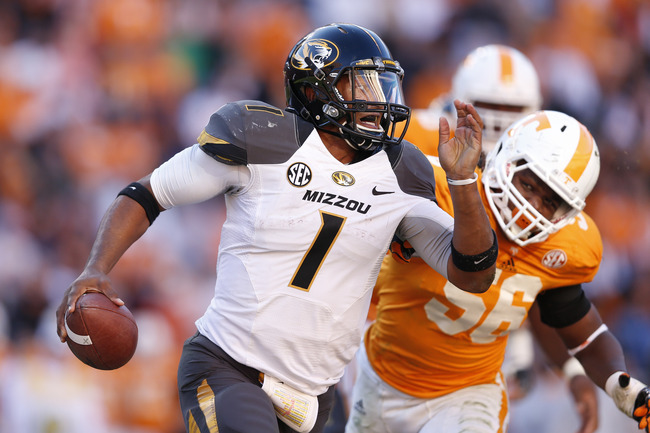 Joe Robbins/Getty Images
James Franklin was expected to lead the Missouri Tigers to a strong inaugural season in the SEC. Instead the Tigers are sitting at 5-5 and limping to bowl eligibility.
Franklin has battled some injuries this fall, but even when he has seen the field with a clean bill of health, he has been inconsistent and problematic for the Tigers.
So far this season he has only eight touchdown passes and seven interceptions. He has thrown for 1,283 yards and completed 57.8 percent of his passes. It hasn't been Franklin's year.
The Tigers will expect more from Franklin as a senior next season.
Sammy Watkins: Receiver, Clemson Tigers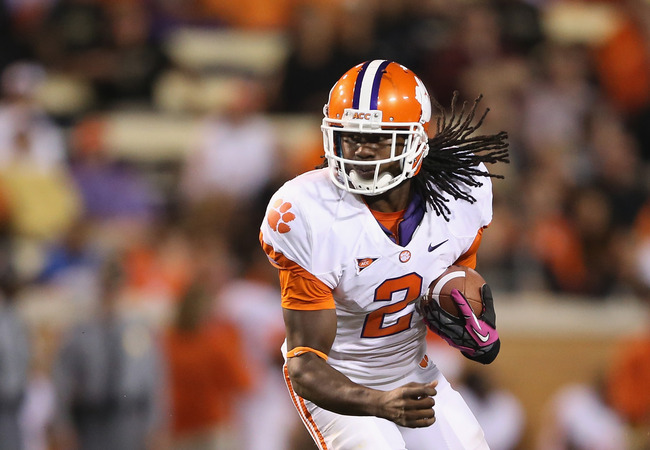 Streeter Lecka/Getty Images
Sammy Watkins was supposed to be the weapon that helped launch Clemson into the national title this season. An early-season suspension hurt those chances, and inconsistent play since his return has hurt his chances at sophomore stardom.
Watkins has caught 42 passes for 561 yards and two touchdowns, but that is over 600 yards shy of his output from the 2011 season. He also caught 12 touchdowns a year ago—10 more than he currently has accounted for.
A lot can be said for a suspension creating issues with his return, but he has made a high number of catches in each game. Watkins isn't getting the yards after the catch that he did a year ago.
As the season finishes, Watkins will be a part of the storyline for the Tigers, but he has fallen short of expectations this season, starting with his preseason drug-related suspension.
Keep Reading