Ranking the NBA's Best New Uniforms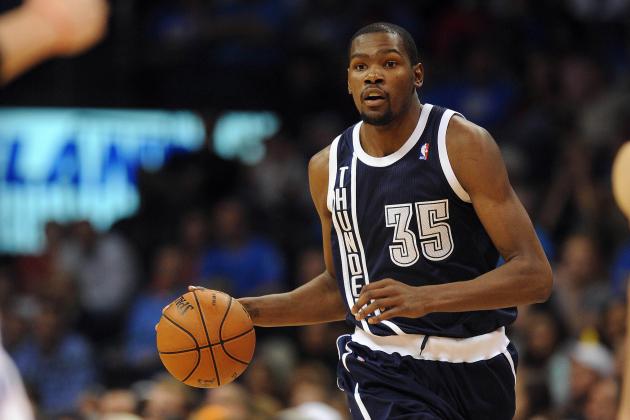 Mark D. Smith-US PRESSWIRE

Creating new and sometimes terrible-looking uniforms has been a big part of the NBA for the past few decades.
Teams experiment with new looks from season to season, hoping that maybe a change in threads could help fans forget about a losing season or departing superstar. Whatever the reason, it's become commonplace to see creative new designs all over the league.
With that being said, let's take a look at the new slate of uniforms around the NBA and see how they stack up against one another.
Begin Slideshow

»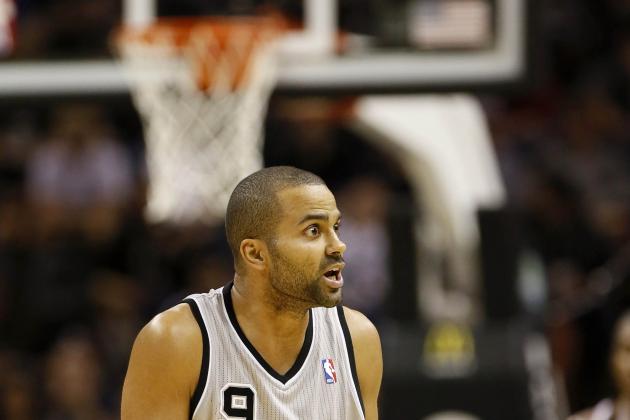 Soobum Im-US PRESSWIRE

The face Tony Parker is making in the picture to the left perfectly matches the face I made when I first saw these awful creations.
The Spurs are generally considered to be a boring team, so having plain black and white uniforms with a hint of silver is very suiting for them. San Antonio is also one of the best basketball teams of this current generation, and the team's success has garnered enough respect that it doesn't need to show off with any flashy jerseys.
The prestige of an elite team like this should not be tarnished by these unnecessary, D-League-looking uniforms, but someone decided to go through with them anyway. The minimal design of a lone spur on the jersey might sound good on paper, but it just doesn't work with so much negative space around it and the number awkwardly shoved to the top left corner.
Overall, I believe these new uniforms are the worst addition to any team this season.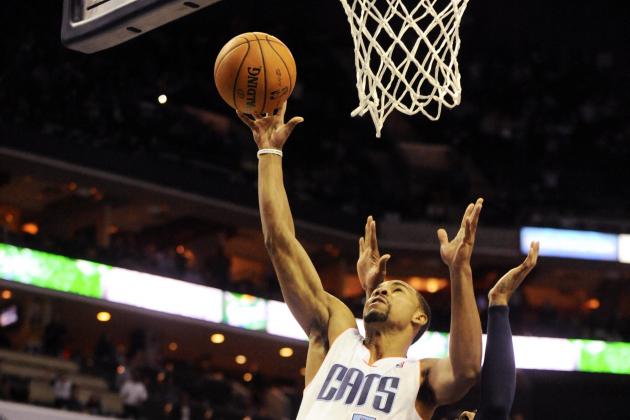 Sam Sharpe-US PRESSWIRE

I know what you're thinking, and no, the Dallas Mavericks did not secretly change their team name to the Cats in the offseason. In fact, the uniforms pictured here belong to the lowly Charlotte Bobcats, who have ditched their orange-heavy logo and jerseys in favor of jerseys that bear a striking resemblance to the font and color scheme of the Mavs.
I understand the Bobcats want to do all they can to distance themselves from such a terrible year last year, but is this really all they could come up with? The new uniforms do look better than what they used to wear, but they still lack originality.
Having your home jerseys abbreviate the wild animal bobcat to just "Cats" doesn't exactly strike fear into the heart of any visiting opponents. New jerseys or not, this season may end up being another one for the litter box for the Cats.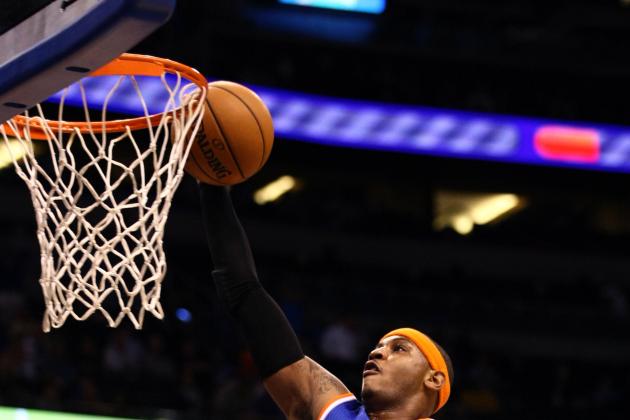 Douglas Jones-US PRESSWIRE

The New York Knicks made some subtle uniform changes in the offseason, and while I don't necessarily like the changes, I do think that they still suit the team well.
They decided to give their unis a more retro feel and made the letters on the jersey a bit less bold.
Overall, the change stays true to the franchise's traditional look, and it seems to have been a good luck charm, as the Knicks are off to a very hot start in their 2012-2013 campaign.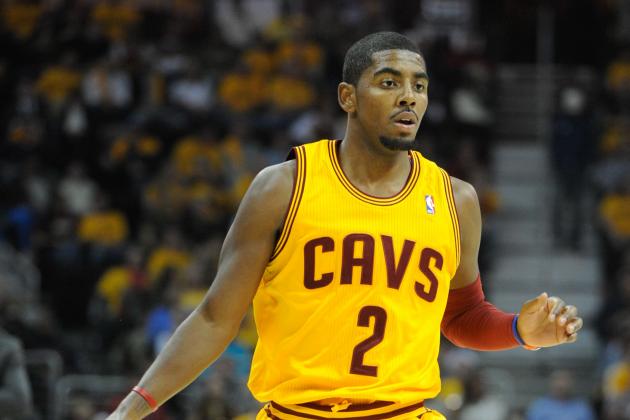 David Richard-US PRESSWIRE

When LeBron James made his decision to pack his bags for South Beach, the Cleveland Cavaliers wanted nothing to remind them of his championship-less era. Instead, they decided to overhaul their uniforms as a symbol of moving on.
The initial results of their divorce-driven uniform creations weren't anything to write home about, but this season they unveiled a new alternate addition to their new-ish uniforms.
These golden duds may blind some with their brightness, but I think they are great for a team and city that could use a little sunshine these days.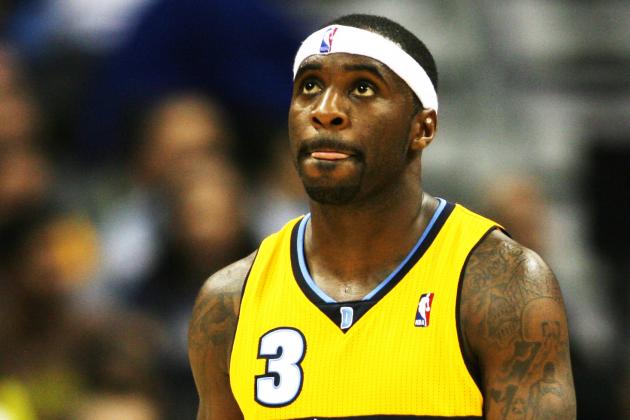 Chris Humphreys-US PRESSWIRE

Speaking of yellow, the Denver Nuggets decided to add a little twist to a retro uniform design by making them as bright as can be.
I've always been a fan of the mountain/skyline combo throwback jerseys that Denver had in the Alex English days, and I was equally excited to see them return with a little modern spin.
While some may say these unis are a little too extravagant and loud for their taste, these bright threads really fit the Nuggets and their flashy yet old-school style of play which features more of a team-driven approach without the presence of any real superstars.
Besides, aren't nuggets supposed to be golden anyway?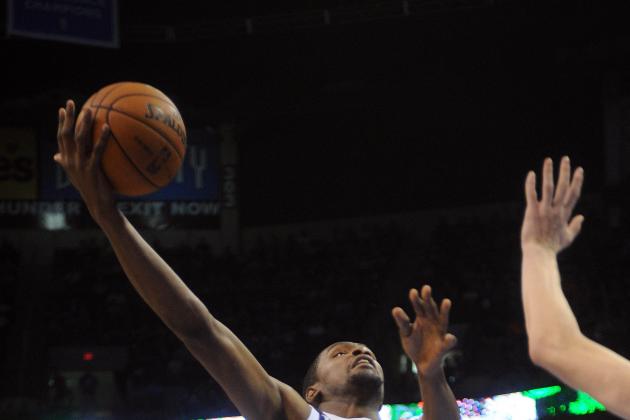 Mark D. Smith-US PRESSWIRE

After four seasons in Oklahoma City with only two uniforms, the Thunder finally get their wish of having an alternate jersey.
There has been some mixed feedback on these relatively tame unis, but the simple navy and white color scheme is a refresher from the other, brighter OKC colors.
The retro-esque team name down the side is also something that isn't always easy to pull off, but it works well with the rest of the uniforms. The negative space is used more effectively than that of the Spurs' alternates.
Overall, a solid job on these long-awaited alternates, and we may be seeing a lot of these new threads deep into the postseason.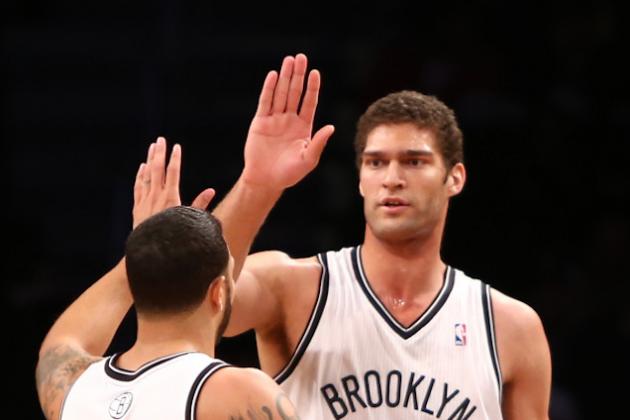 Debby Wong-US PRESSWIRE

There was a lot of speculation surrounding what the new Brooklyn Nets uniforms would look like after the team officially relocated from New Jersey.
What we got was a minimalistic, simple look that complements the look and feel of the city of Brooklyn and the team's new Barclays Center venue.
The black and white look with a simple font isn't going to turn many heads, but it's a good fit for a place that's more about subtlety than flashiness. This is something that Nets part-owner and Brooklyn native Jay-Z had in mind, as he had a hand in creating the look for his team.
Though they may not be the most extravagant or exciting uniforms around, they are a good fit for the Nets and their new city.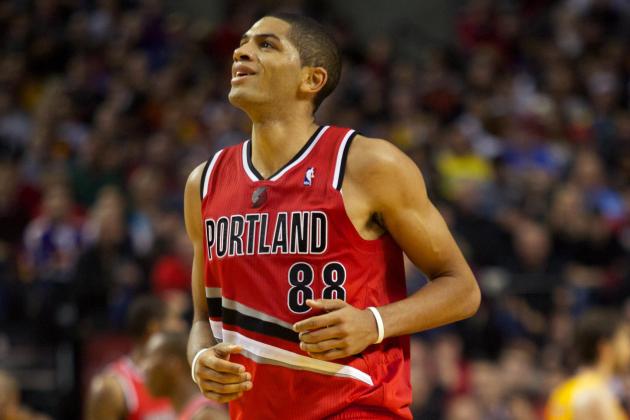 Jaime Valdez-US PRESSWIRE

The Portland Trail Blazers are in the midst of a new era in their franchise with the additions of rookies Damian Lillard and Meyers Leonard to support the existing core of LaMarcus Aldridge and Nicolas Batum.
With a new era, new uniforms are almost always a must. This season, the Blazers ushered in the change with some slick-looking red alternates that they changed a little from their previous alternates.
The new jerseys feature the city name instead of the team name and have a nice touch of a Blazers logo just above the lettering. The black and white shoulder striping also adds to the look and gives a nice upgrade over the red threads that Portland used to wear.
This is a team trying to recover from last year's disappointing season, and these new unis will give them a chance to look good while doing so.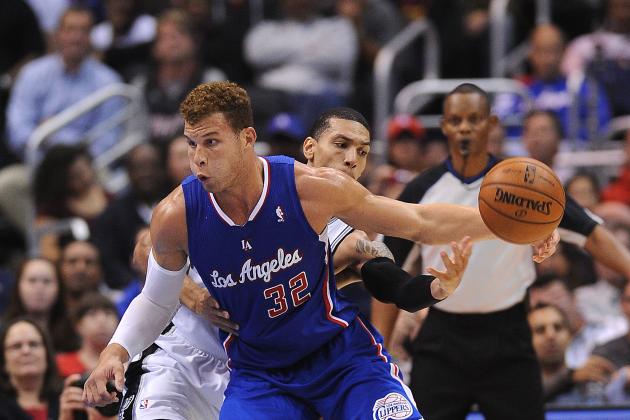 Jayne Kamin-Oncea-US PRESSWIRE

The Los Angeles Clippers have managed to rise out of the shadow cast by their big brother Lakers and make a name for themselves as a force to be reckoned with in the Western Conference.
While the Lakers have the Staples Center decked out in purple and gold during their home games, the Clippers go an opposite direction with the classic color scheme of red, white and blue. This season, they decided to create a little something for the blue.
Their new alternate blue uniforms are kept simple and still pop on the court. The color is bold but not overwhelming with brightness, and it's not trying to do too much, either.
The Clips had similar-looking blue alternates in the past few years, but this version has been revised to fit in with the updated script lettering that the team uses on all of their jerseys.
Overall, it's a clean and fresh look for the Clippers, who are hoping that they can continue to stand out in a city traditionally dominated by the Lake Show.