Tennessee Basketball: Five Issues Facing Tennessee This Season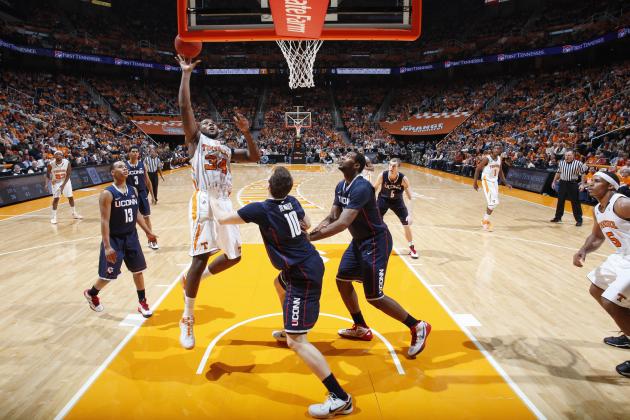 Joe Robbins/Getty Images

The Vols are an easy bandwagon team this season. Tennessee won eight of its last ten conference games last season, the team returns all but one contributing player, they play Memphis, Florida, and Mizzou in Knoxville and Cuonzo Martin's glare is getting more intimidating by the day.

But the team is also facing some major issues that could easily derail its promising year. Here are the five biggest challenges facing the Vols in 2012-13.
Begin Slideshow

»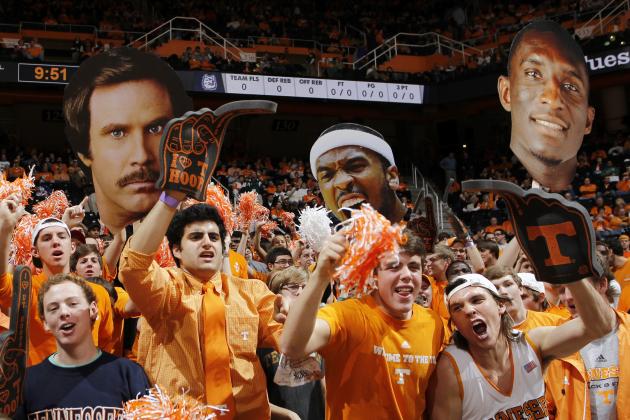 Joe Robbins/Getty Images

As I said, Tennessee has become a trendy "surprise" team by several college basketball analysts. But while the vote of confidence is encouraging, this team does not have a good track record of sustaining success when much is expected.

After upsetting then 14th ranked Florida in January, the Vols dropped their next three. They then followed that losing streak with a win over 11th ranked UConn,...and then followed that with an 18-point blowout lose at Vandy. And when it appeared they had an NCAA berth in hand, they dropped two of three to Ole Miss and Middle Tennessee State.

This could be a maturity issue or possibly a lack talent depth, but either way Martin has to find a way for this talented team to see winning big games as part of the program's culture and not as a fluke.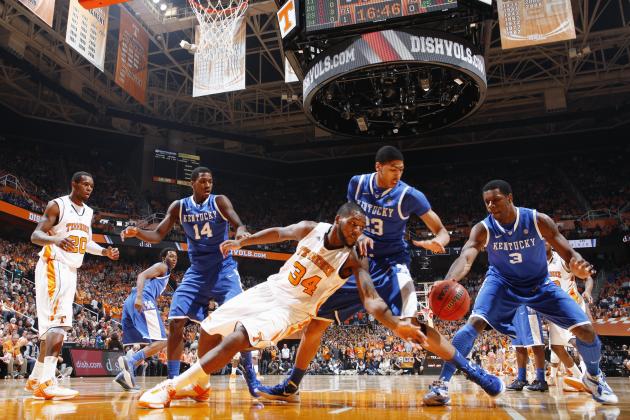 Joe Robbins/Getty Images

I wrote a column last week discussing some of the secrecy surrounding Maymon's "setback" in his recovery after offseason arthroscopic knee surgery. As of yesterday, the Associated Press is reporting Maymon will likely miss all of November at least. The senior did, however, make the trip to Puerto Rico for the tournament this weekend.

Martin will likely replace Maymon by committee with a three man rotation of Kenny Hall, Quinton Chievous, and Yemi Makanjoula. Jarnell Stokes will serve as the team's first scoring option even though he'll likely be double and triple teamed.

It doesn't seem Maymon will be out beyond November, but Tennessee's ability to maintain in his absence will go a long way in determining its direction for the season.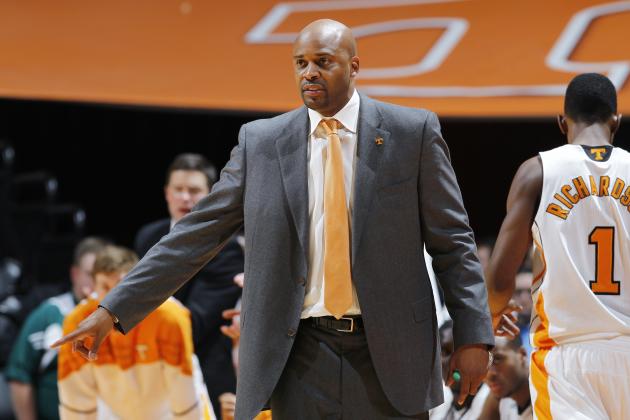 Joe Robbins/Getty Images

Martin has the advantage of four returning starters and a bench loaded with players who've logged major minutes against quality opponents.

However, Martin will incorporate three new players into his rotation. Red-shirt freshman Chievous, JUCO transfer D'Montre Edwards and true freshman Armani Moore will likely see significantly playing time this season. Moore, in particular, could play an especially important role as second team point guard behind Trae Golden, given Golden's lack of consistency.

This, of course, leads us to...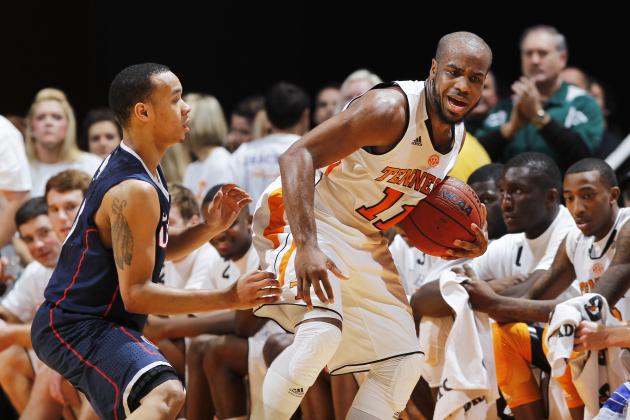 Joe Robbins/Getty Images

...the Vols helter skelter backcourt.

In March, I claimed in a column that Tennessee's inconsistency at guard was its biggest weakness going into next season. The team's backcourt players shot a combined 28 percent in its final three games while allowing opposing guards to score well above their averages for the season.

A driving point guard like Moore could be the catalyst that opens up the floor for senior Skyler McBee to have scoring opportunities, which will in turn open up the low post for Stokes and co. But that will all be for naught if McBee can't find his range from beyond the arc or if his fellow guards can't find a way to become better facilitators.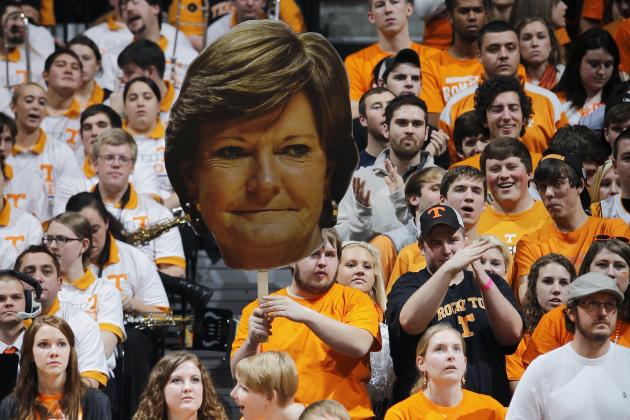 Joe Robbins/Getty Images

Knoxville is a football town. It's always been a football town. Even though it's currently a self-loathing and depressed football town, it's still a football town.

Bruce Pearl became an icon at UT for his ability to get these football fans to buy in to a its basketball program, but Tennessee still lags way behind in comparison to the intensity of rival crowds.

This has to change.

If Tennessee fans want their program to compete nationally, basketball season has to become more than just a way to fill the months until football kicks off again. Martin has proven himself to be a quality recruiter, but this will become increasingly more difficult if he can't convince recruits that their talents will be appreciated like they would at another school.