Dissecting the Dallas Cowboys' Weakest Links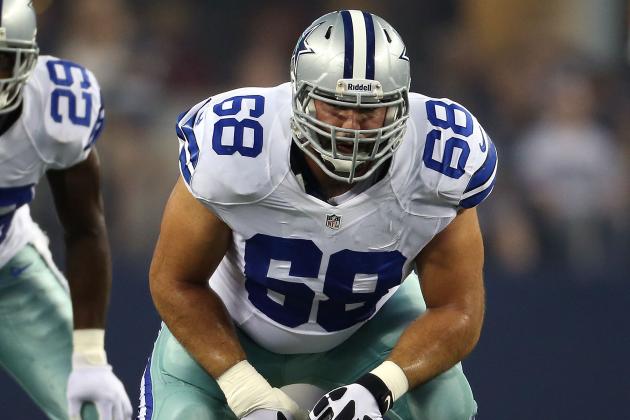 Ronald Martinez/Getty Images

Even with an exciting game in which the Dallas Cowboys had non-offensive touchdowns out the wazoo, the Cowboys are a team with weak links.
A record of 4-5 has the Dallas Cowboys in the hunt (only one game behind the division-leading New York Giants) for the first playoff berth in nearly three years. These are the weak links that need to be strengthened if the Cowboys plan on making it to the postseason and beyond.
Begin Slideshow

»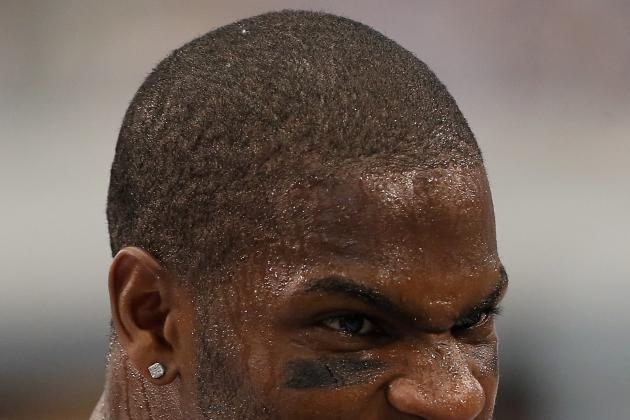 Ronald Martinez/Getty Images

DeMarco Murray is the best running back for the Dallas Cowboys, but his health is the Cowboys worst enemy.
Without Murray carrying the rock 20-plus times per game, the Dallas Cowboys cannot even attempt an appearance of a balanced attack. Without Murray, the buck stops with Tony Romo and his right arm, which depending on the tide, could go either way.
The weakness is the lack of quality depth. Felix Jones has shown small flashes of his rookie self, but he is not a workhorse. Phillip Tanner and Lance Dunbar are excellent preseason showboats, but against third string, fourth string and water boys...who wouldn't be?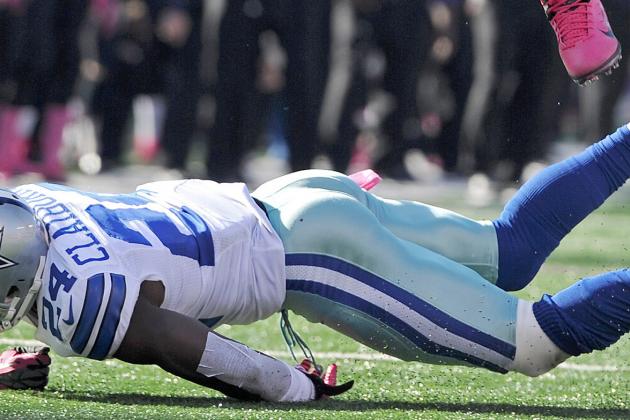 Patrick Smith/Getty Images

An interesting statistic from last week: There were several teams that had fewer penalties than Morris Claiborne.
For the sake of the Dallas Cowboys, Jerry Jones can only hope the No. 6 overall pick got them out of his system. Claiborne is a rookie, and this secondary is miles ahead of the 2011 version.
Claiborne will not be taken off the field, and opposing quarterbacks will target him.
There will be blood.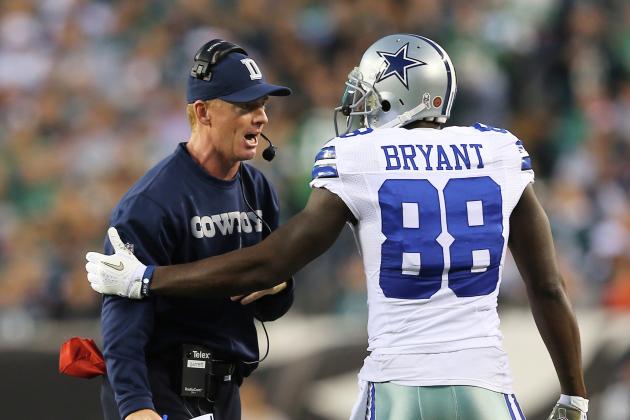 Elsa/Getty Images

Tony Romo's security blanket (Jason Witten) and the Cowboys freakishly talented Dez Bryant both share an equal part in one dozen dropped passes. Dez Bryant was on the leader boards for several weeks until Jimmy Graham and Victor Cruz passed him up.
Dropped balls are inexcusable, although they do happen. If they are few and far between, no harm, no foul. But with one dozen dropped balls, the Cowboys could possibly be sitting at 5-4 or 6-3 instead of 4-5.
The talent of this receiving corps is inconsistent. Miles Austin has more hamstring injures the past few years than touchdowns (yes, this is an exaggeration) and Dez Bryant has a tendency to make you wish you would have drafted an offensive lineman.
The depth behind them isn't much better, and that is why they are a weak link on a football team.
The comments from No. 88 fans will be fun on this one.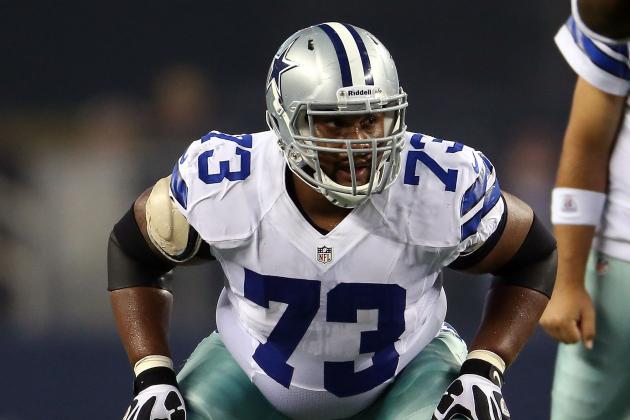 Ronald Martinez/Getty Images

There just aren't enough media spots for all the pictures of sub-par offensive line play. This unit has gotten better as the year has progressed (although that's a testament to the coaching ability of Bill Callahan, not the skill of the players themselves).
The Cowboys need to bring in some high-dollar consultants for offensive lineman, because they cannot pick winners unless it's a no-brainer.
2011 fourth-round draft pick, David Arkin, looks to be a lost cause, and is in jeopardy of being cut.
The Cowboys struck gold with first-round draft pick, Tyron Smith, but with the No. 9 pick and no other team selecting an offensive lineman, it is like someone showing you where to dig for gold.
This unit will need to be overhauled, again, this offseason.
Even all of the money spent in free agency on Nate Livings and Mackenzy Bernadeau would have been better spent adding more LCD TVs to Jerry World, because this unit is worse off this year than last year with a bunch of rookies.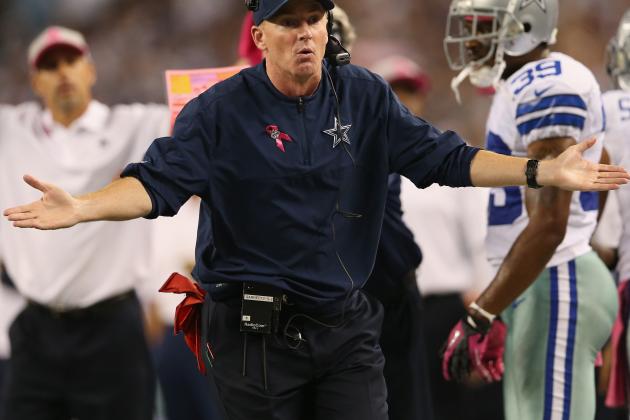 Ronald Martinez/Getty Images

The Dallas Cowboys have a head coach that is mismanaging games because he doesn't have a true offensive coordinator. Jason Garrett is not on a "hot seat". His job is not in jeopardy.
Jerry Jones is committed to Jason Garret like a dog is committed to a bone—even after its gums bleed.
Garrett was once considered one of the best offensive minds in football. His magic is fading. Jerry Jones would do well to bring in Chip Kelly, the outstanding offensive play-caller and head coach for the Oregon Ducks who runs an extremely unconventional offense.
When everyone else is zigging, it's time for the Cowboys to zag.