LA Dodgers: 3 Free Agents Dodgers Should Avoid Like the Plague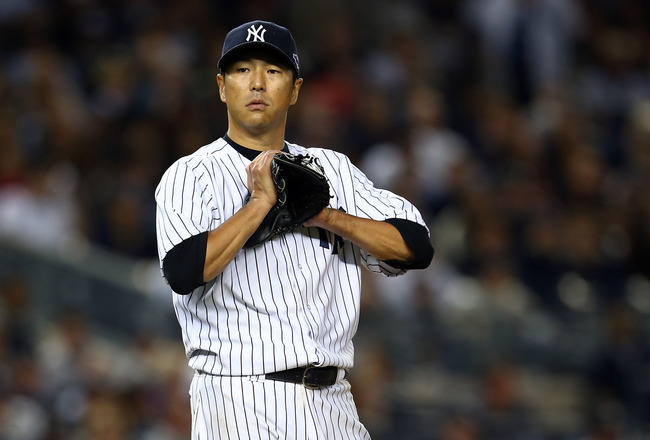 Elsa/Getty Images
As the Dodgers continue their search for the final pieces of what they hope will be a World Series-bound team, reports of the front office pursuing big-name free agents seem to roll in more frequently every week.
Although many of the options, some of which have already been gobbled up by other teams, seem viable, there are a few free agents on the Dodgers' radar that wouldn't be a good investment for an already high-spending franchise.
Here are the free agents the Blue Crew should avoid like 14th century Europe.
1. Hiroki Kuroda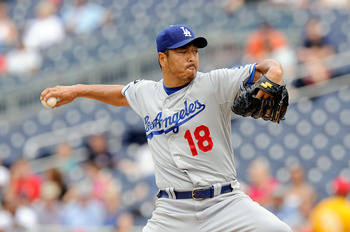 Greg Fiume/Getty Images
Proponents of bringing Hiroki Kuroda back to the Dodgers may not remember how mediocre he was in Los Angeles.
Although he posted above-average numbers in the earned run average and strikeouts categories, the Japanese pitcher was nothing more than average when it came to winning games.
In his four seasons with the Dodgers, Kuroda maintained a 41-46 record. While some of those losses can be attributed to a weak bullpen, Kuroda would often set the Dodgers off on the wrong foot by giving up early-inning runs.
The right-hander thrived and put up career numbers with the Yankees this year, but the Dodgers can't look at this as an indication of how he would perform with them in the future.
At 38 in the 2013 season and expecting a salary of $8-10 million per year, Kuroda isn't an investment the Dodgers should make. The front office should instead pursue a younger, more stable starter like Zack Greinke or James Shields.
2. Kevin Youkilis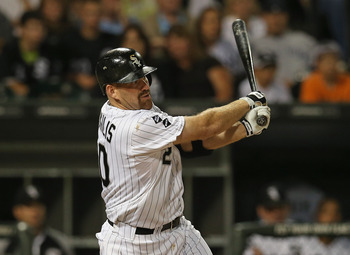 Jonathan Daniel/Getty Images
Prior to last season's blockbuster deal that brought Adrian Gonzalez and Carl Crawford from the Red Sox to join Hanley Ramirez in Los Angeles, I was petitioning for the Dodgers to sign Youkilis as a boost to their offense.
However, now that there is a core group of power hitters in the lineup alongside Matt Kemp and Andre Ethier, there is no need to add Youkilis to the Blue Crew.
While he still puts up decent numbers, Youkilis' performance has slowly declined over the past few seasons, most notably his batting average which sank to .235 last year.
Dishing out the $10-12 million per year that the 34-year-old corner infielder will be owed in 2013 is too much of a financial risk for the Dodgers.
In addition, the team isn't in dire need of a third baseman as it was at the beginning of the 2012 when Juan Uribe was freezing up the hot corner. Now with Hanley Ramirez and Luis Cruz in the infield, there is no need to add another big paycheck to the team.
3. Ryan Dempster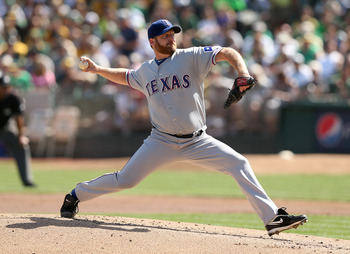 Ezra Shaw/Getty Images
The Dodgers were near a deal with Dempster before this past season's trade deadline and are showing intermittent interest in the right-hander as they search to bulk up the rotation this offseason.
The Rangers eventually managed to sign Dempster in an attempt to fortify their rotation going into the postseason, but his performance in Texas hinted at what kind of pitcher he would have been with the Dodgers.
Backed by the Rangers' explosive offense, Dempster was able to garner seven wins and only three losses, but posted a 5.09 earned run average and an opposing batting average of .276. That's a stark contrast to the numbers he put up earlier in the year with the Cubs: 2.25 ERA, .210 BAA, 83 K.
Dempster is yet another high-salary veteran player who would prove to be a bust if he joined the Blue Crew's rotation. The 14-year veteran, who will be 36 next season, has been on the decline ever since reaching a peak plateau from 2008-10 with Chicago.
Pursuing a veteran with uncertain performance like Dempster for $12-14 million per year shouldn't be in the Dodgers' plans this offseason.
Keep Reading

Los Angeles Dodgers: Like this team?