WWE NXT: How Sara Del Rey as a Trainer Will Drastically Change the Divas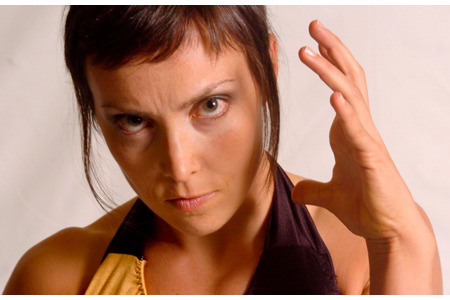 Image by Diva-Dirt
They say if you wish upon a star, your dreams can come true.
Was that only in fairy tales because it seems like for the Divas, the tide may have changed for the better.
Sara Del Rey has recently signed a developmental contract with WWE and is now working as a trainer for the NXT crop of ladies who may someday grace us with their beauty and skill in the ring.
The current roster is starting to get really thin as both Kharma and Beth Phoenix have "left the building" so to speak.
Eve Torres is doing fine as Divas champion, but where is she going? Who is going to take the title off her hands eventually?
Perhaps the surprise will come at the bottom of the pyramid as Del Rey's arrival may alter the course of women's wrestling forever.
Desperate times call for desperate measures.
First things first, the queen of wrestling must start fresh.
Begin Slideshow

»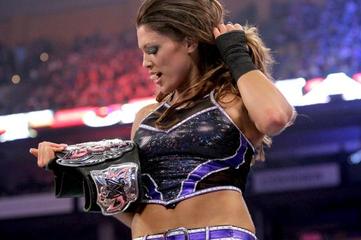 WOWZA!! Eve Torres. Image by WWE
For years now, the women have gone from extremely talented performers (Trish, Lita, Mickie, Molly, Beth and Melina) to nice-looking models who, despite trying their best, just make people want to do something else when they are on.
Honestly, props are to be given to the likes of Kelly Kelly and Co. because they are swimming against the current. No one really gives them a chance and the division as a whole suffers.
Now, with Sara Amato in the mix (she goes by her real name now), there is a real chance to make sense out of this mess.
Remember that AJ Lee came out of NXT as well and look at her now, she is doing good.
If she starts analyzing the trainees one by one, the amazing trainer can say "yes" or "no," and WWE can finally move on from Barbie to Xena!
Why do the fans go the the bathroom during the Divas matches?
Because they last about three minutes and they are horrible!
When the perfect scenario is in place for the women's match of the decade, WWE pulls the plug. Why is still a mystery.
Think Beth Phoenix vs. Natalya for WrestleMania 27, Beth Phoenix vs. Kharma at WrestleMania 28 or Michelle McCool vs. Trish Stratus, etc.
Imagine to the surprise of the crowd if one women comes out, brave enough, to slap the taste out of Eve Torres' mouth and challenges her to a real match, "Extreme Rules" or whatever you want. All choreographed by Amato herself.
I, for one, would be glued to the TV from the time the bell rings right until the end.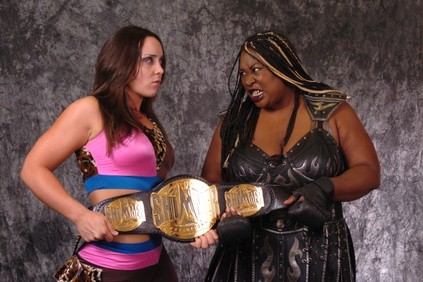 I want this to happen for Xmas! Image by Stuntgranny.com
The first thing going through my mind if I was Sara would be, "What the heck am I gonna achieve in this company?"
If she is smart (I am pretty sure she is a genius), she must have worked a very good deal to ensure her talent is not wasted like the other ladies.
It must have been the same for Kharma last year. These women have talent, and a real ambitious person knows not to waste his or her time only to make money. Something has to come out of all this. The whole point of sports entertainment is to make an impact.
Should all the women of WWE start bearing the mark of Sara Amato Del Rey, the so-called queen, then things are really gonna start to heat up.
There better be a Divas Championship match at WrestleMania 29. That's all I have to say about that.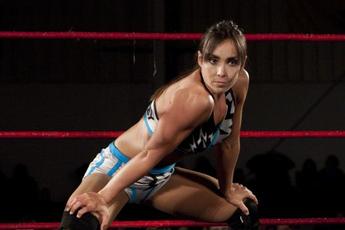 All hail the queen? Image by Wrestling News Center
The future is not yet written.
Eve Torres or whomever holds that butterfly may laugh at and call out the next challenger from the NXT crop. Instead of sending a rookie, Sara "Del Rey" Amato may come out guns blazing.
That would be like a big scoop of double-dutch chocolate ice cream in the middle of July.
The Divas division needs some action, some spicing up and with the way things are going, there will not be many women left for Eve to fight.
Sara Amato in a real talented athlete and her contribution to WWE will be noticed. She just has to have a real good reason to step up and take care of business.
Who cares about AJ Lee, we want the queen of wrestling!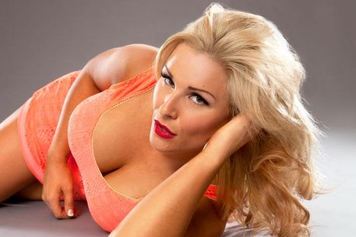 Divas Champion in 2013! Image by WWE
No matter who or what comes into WWE in the future, nothing will ever change unless the Universe speaks out and demands better.
Sara Amato is truly a "Rey" of hope for the Divas division where hope runs thin.
She may even lure back other ladies into the fold in time. Or as awesome as it would be, she may entice some "Beautiful People" into a company ring.
Nothing happens for nothing in life. There is a point to all this female action.
Dominance is necessary, and they must hurry!