UFC 154: Francis Carmont vs. Tom Lawlor Head-to-Toe Breakdown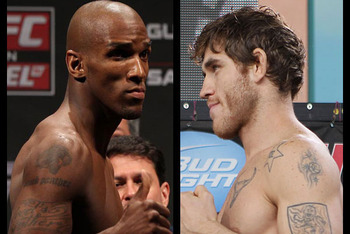 cagewall.com
Middleweights are set to collide at UFC 154, when Francis Carmont of France takes on American jokester Tom Lawlor in Montreal.
Both men are on the rise at 185 pounds and have a chance to make a big move in the division. Carmont is on a 3-0 run in the UFC so far, while Lawlor is coming off a quick knockout win over Jason MacDonald.
Here is a head-to-toe breakdown of the Carmont-Lawlor matchup.
Striking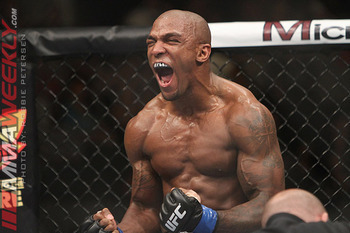 MMAweekly
Both men are powerful strikers, but one is a better standup fighter than the other.
Francis Carmont has finished six of his fights by knockout, including a TKO victory over UFC veteran Jason Day. He is powerful and technical, but usually uses it to secure a takedown.
Tom Lawlor is also powerful, but not very technical. He is coming off a big knockout win over Jason MacDonald, but that was only his third career knockout victory.
Lawlor is a better ground striker than he is as a standup striker. Therefore, Carmont gains the edge.
Edge: Carmont
Wrestling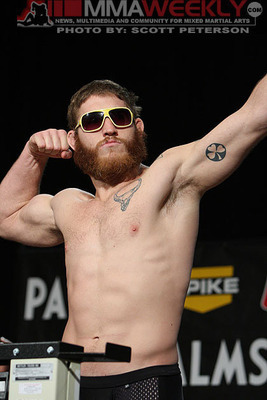 MMAweekly
Both men have very good wrestling, especially in terms of using wrestling in an MMA style.
Carmont has yet to be outwrestled in the UFC, despite going up against a powerful Czech national champion wrestler in Karlos Vemola. Training with Tristar and Georges St. Pierre, it's no wonder that Carmont is such a successful wrestler in MMA.
Lawlor comes from a wrestling background and usually uses it in his fights. He wrestled at the University of Central Florida collegiately, so it's no surprise he's so successful with his takedowns and control.
Edge: Push
Grappling/Submissions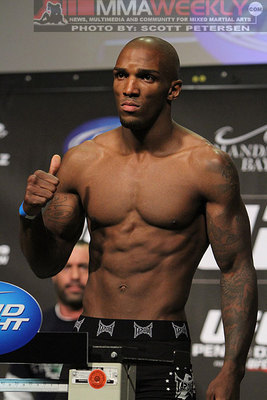 MMAweekly
In terms of submission grappling, Francis Carmont and Tom Lawlor fly under the radar with their respective skills.
Carmont is the owner of 10 career submission victories against just three defeats by tapout. Two of his three UFC wins have come via submission, tapping Magnus Cedenblad and Karlos Vemola out with his rear-naked choke.
Lawlor only has three submission wins to two defeats, but is a lot less experienced in MMA than Carmont. With that being said, he is still a good grappler. His only UFC submission win came via guillotine choke over C.B. Dollaway, while he has tapped to a rear-naked choke against Joe Doerksen and a D'Arce choke against Chris Weidman in the UFC.
Edge: Carmont
Prediction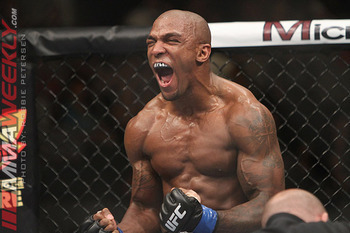 MMAweekly
This will be a solid matchup, but I see Francis Carmont outgunning Tom Lawlor in the end.
They will exchange strikes for a bit, and I think Carmont will force Lawlor to shoot. I think Carmont is too strong and too well-rounded to be planted by Lawlor, so he will shake him off.
Carmont will clinch with Lawlor and force his own takedown. Eventually, Carmont will be too much on the ground and will earn his third UFC submission.
Prediction: Carmont def. Lawlor via submission
Keep Reading