New York Knicks vs. Orlando Magic: Live Score, Results and Game Highlights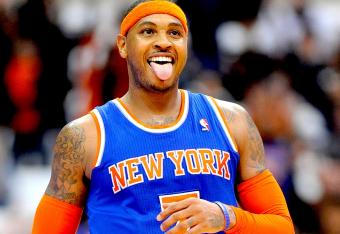 New York enters tonight's game 4-0, and they'll be put to the test against a Dwight-less Orlando Magic team.
While New York is playing the best basketball they've played in a decade, the same cannot be said for Orlando.
However, let's not be fooled. Orlando won't be knocking on the playoffs' door, but they're not a team to be taken lightly—that's how games slip away.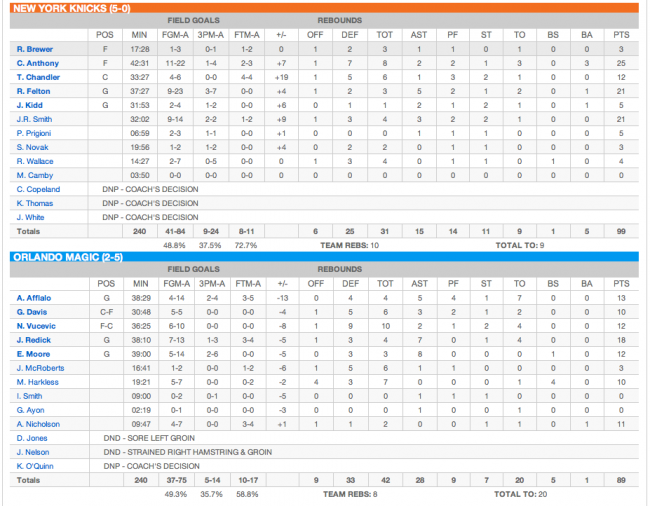 Final box score provided by NBA.com.
Carmelo Anthony led the Knicks in scoring with 25 points, but right behind him were both Raymond Felton and J.R. Smith each with 21 points of their own.
For the Magic, seven players in double figures, just no one to be that go-to scorer.
J.J. Redick led the way with 18 points and seven assists.
These two won't meet again until January 5, so anything is possible between now and then.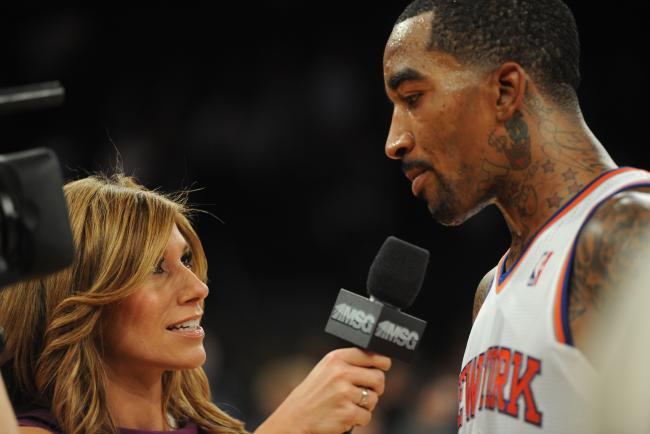 While it was close until the last quarter, New York closed it out with that fourth quarter defense.
Orlando couldn't catch a break in the game's conclusion.
On the contrary, New York brought their A-game for those final 12 minutes and they took control of the game.

Knicks fans cheering at the Amway Center.
A hard fought battle, but the Knicks come out on top here—courtesy of the fourth quarter defense.
Magic 89, Knicks 99 FINAL.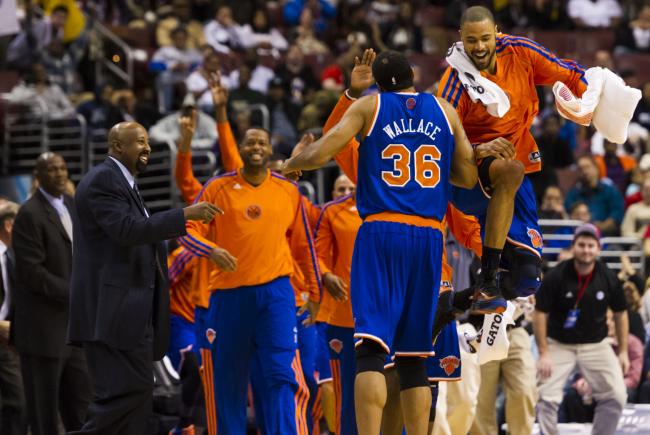 Looks like the Knicks are on the verge of being 5-0.
Magic 86, Knicks 99 with 52 seconds left.
Orlando just doesn't seem into it anymore.
The players are lifeless on the court, almost imitating statues.
Arron Afflalo tries to step back behind the arc and connect on a three to try and get some life back into this team, but it's not looking great.
J.R. Smith connects on the other end pushing the Knicks lead to 13 with over a minute left.
Magic 84, Knicks 97 with 1:29 remaining.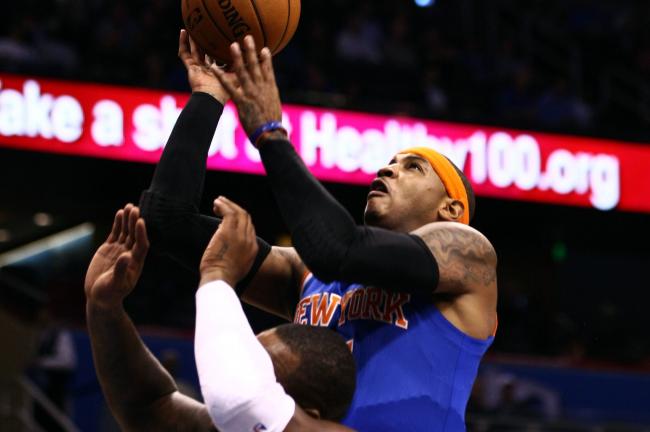 After struggling for the first three quarters, the Knicks defense is back.
They've only allowed the Magic to score eight points in the fourth quarter thus far.
Orlando is looking broken down on both sides of the ball.
Afflalo catches the pass, but steps out of bounds.
Things aren't looking great for the Magic.
Magic 84, Knicks 93 with 3:14 remaining in the game.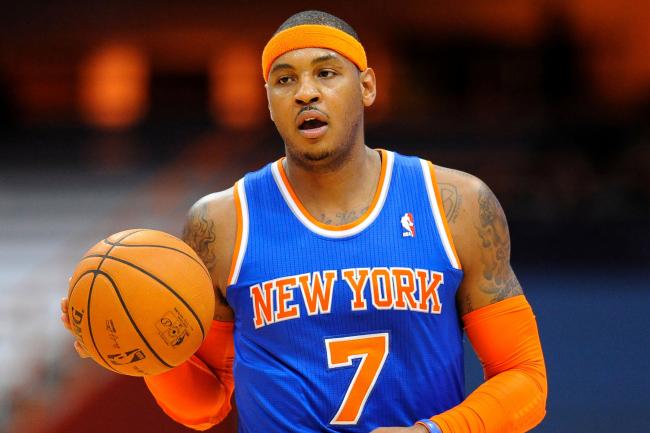 Uh-oh! The beast by the name of Carmelo Anthony has awoken as he sinks a three-ball to push the Knicks' lead to seven.
Magic 84, Knicks 91 with 4:19 remaining in the fourth.
Mike Woodson calls a 20-second timeout to gather the team's composure.
The Magic are moving the ball quickly and giving this undefeated Knicks team a run for their money.
Glen Davis tries to post up Carmelo Anthony, and he plays hard on the power forward and gets a take away.
Coach Woodson must've made his point during that timeout.
Magic 82, Knicks 86 with 6:15 remaining.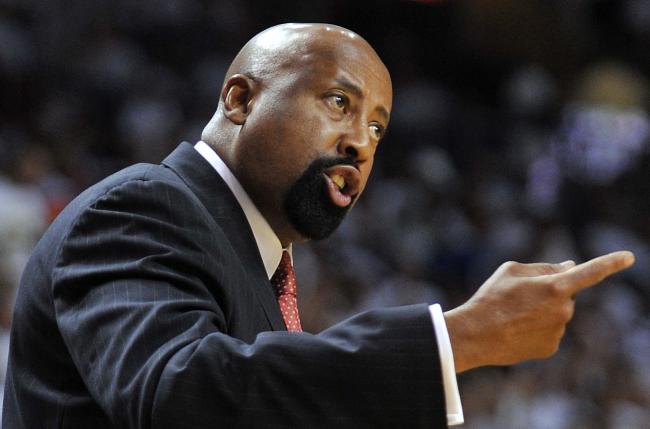 Coach Woodson appears very annoyed with his team as he calls for a full timeout.
They just don't look to have that fight in their eyes that they've had these past four games.
Score remains Magic 80, Knicks 82 with 7:48 in Q4.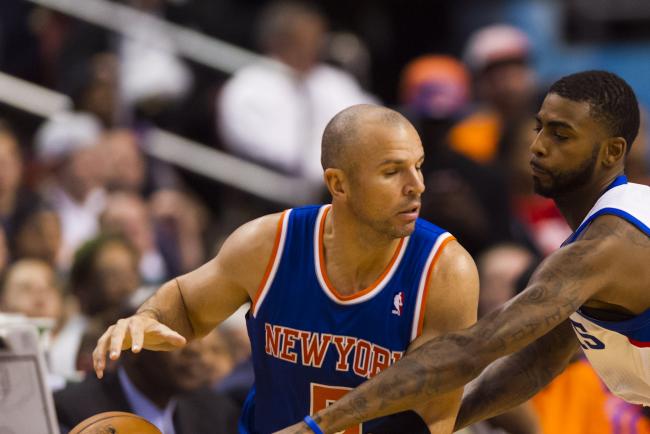 Jason Kidd connecting on his first field-goal for the night, and boy was that a big one.
Knicks now leading by two.
Magic 80, Knicks 82 with 8:19 remaining in the last quarter.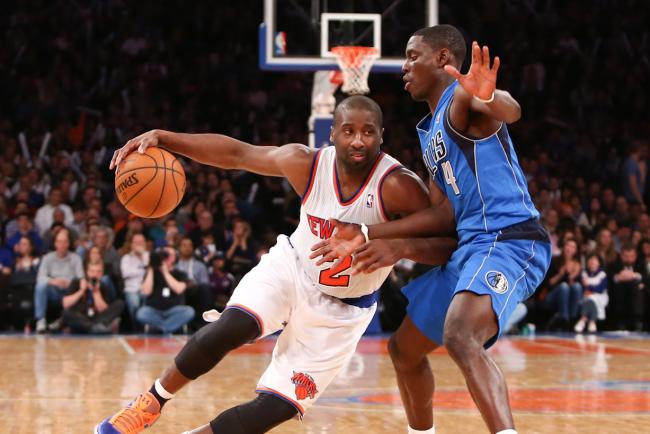 Raymond Felton quietly leading the way here in the fourth.
He's now leading the team with 21 points this game with three assists—not his norm.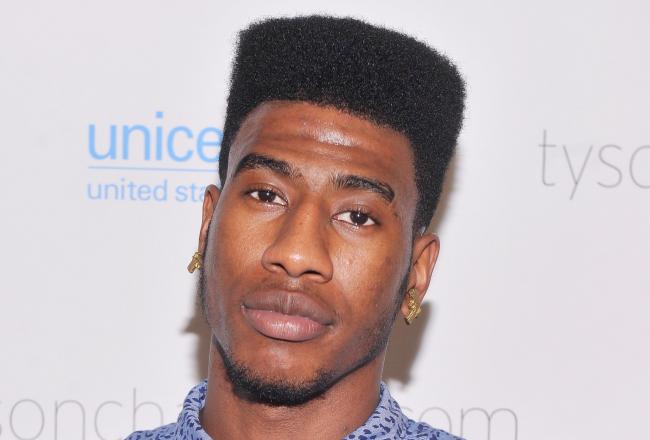 New York calls a time out, and quickly hopping off the bench is Iman Shumpert and his high-top fade to show support.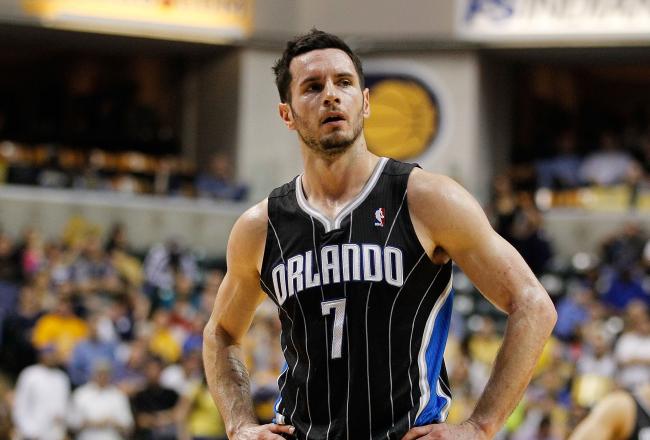 As Orlando connects on their opening basket, it's the first time the Knicks have trailed in the fourth quarter this season.
Magic 80, Knicks 79 with 10:00 remaining in the fourth.
Good 'ol Wally sees what J.R.'s doing for this team.
. @therealjrsmith is bailing the @nyknicks out. Carrying them in the 3rd. Gonna need some help in 4th. #Knicks

— Wally Szczerbiak (@wallyball) November 14, 2012
Can't do it alone though.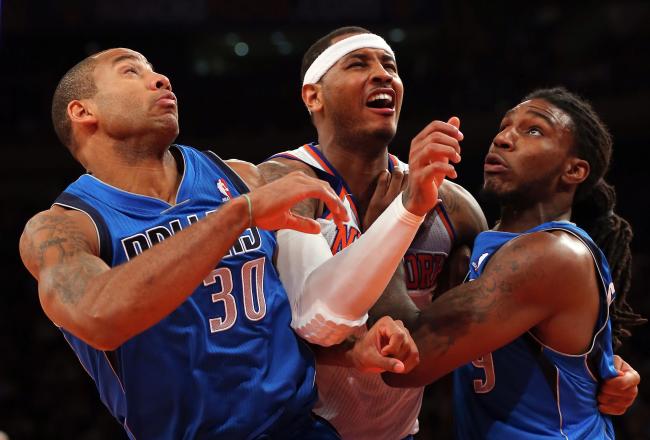 Carmelo Anthony gets hounded under the basket as he gets denied under the basket four times!
Magic 76, Knicks 77 at the end of Q3.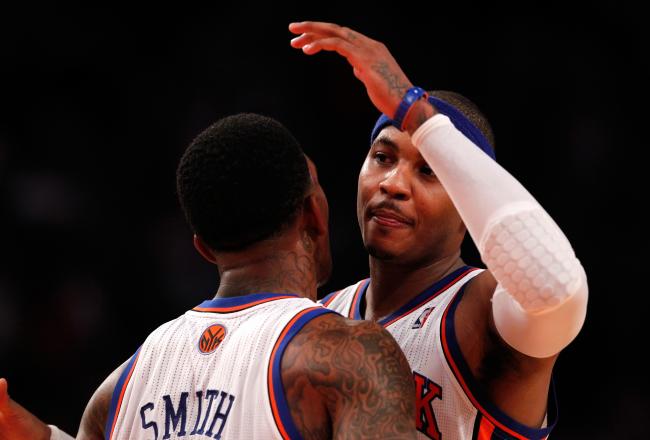 J.R. Smith is 5-5 in the third quarter. He's got 17 on the night—that's what he averages this season.
Looks like the offense should run through him instead of Anthony...I might regret saying that.
New York is looking really tired on the hardwood tonight, while Orlando appears to be energized and good to play another five quarters.
Carmelo Anthony with 20 points tonight.
Magic 71, Knicks 71 with 2:22 in Q3.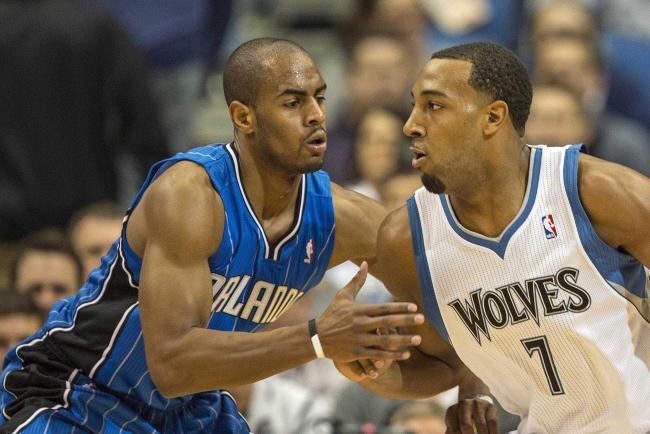 Arron Afflalo connecting on a wide open three to put the Magic back up by two.
The Magic are looking to make an example of these Knickerbockers.
"Oh, you guys are 4-0?"
Magic 66, Knicks 64 in the third quarter.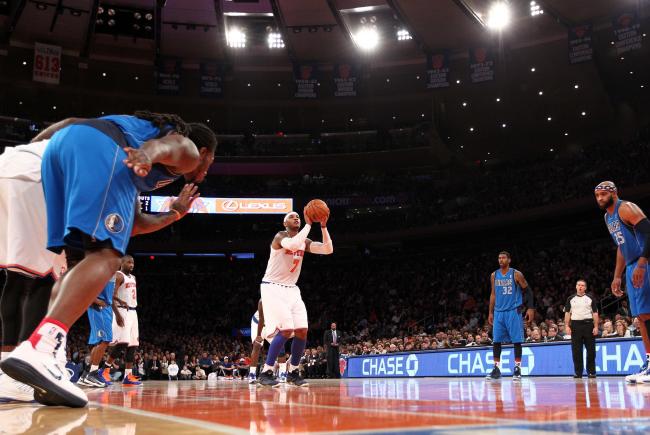 New York's woes continue as Melo only makes one of the two foul shots.
Yes, it's been that kind of night.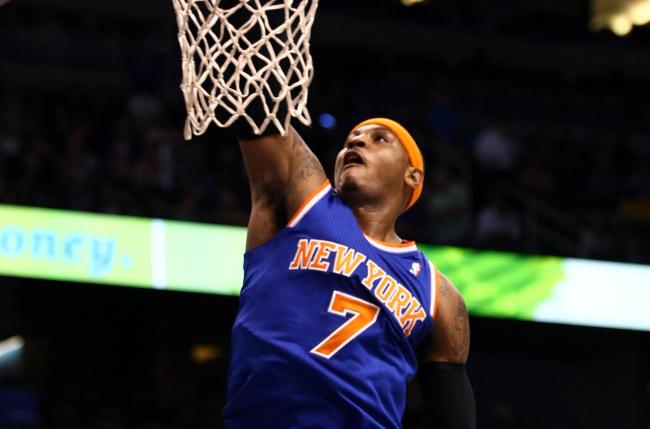 Finally, Carmelo Anthony driving and drawing a foul. He and J.R. are looking to put the team on their back.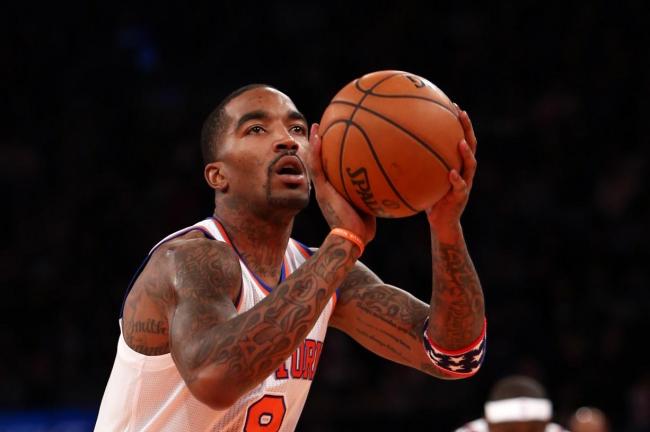 J.R. Smith draws a charge, and then hits a game-tying three-pointer. Just what the Knicks needed.
Magic 63, Knicks 63 with 5:50 remaining in third quarter.
This article is
What is the duplicate article?
Why is this article offensive?
Where is this article plagiarized from?
Why is this article poorly edited?