2009 NFL Mock Draft: As of 4/7/09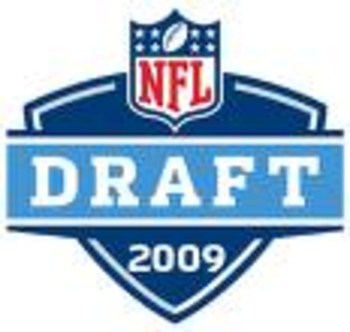 With this year's installment of the NFL Draft approaching, here's my take on the first round, subject to any trades or new pickups in free agency.
These are never right, as some teams take surprise picks, and some pick different players from the same position.
This mock draft is based on rankings and whether the player will be good in that system.
Detroit Lions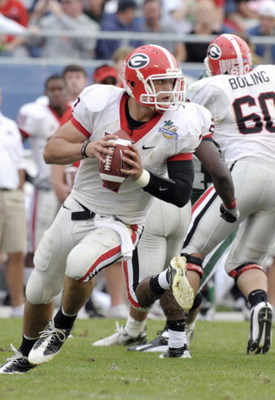 Matthew Stafford, QB, Georgia
The Lions are in need a franchise quarterback, and with Duante Culpepper not getting any younger, Detroit picks the new face of the franchise, and hope it was the right decision for years to come.
St. Louis Rams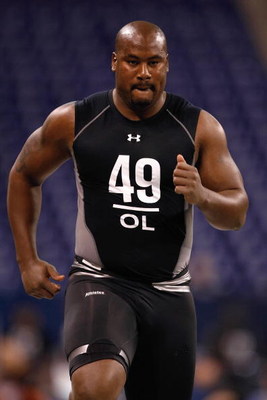 Jason Smith, OT, Baylor
The Rams can make up for not getting Jake Long in last year's draft.
Kansas City Chiefs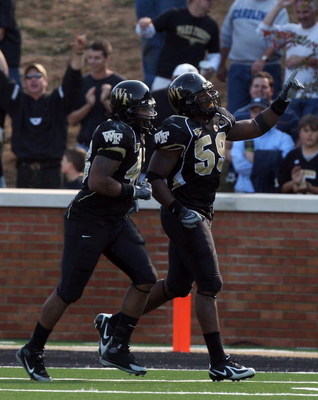 Aaron Curry, LB, Wake Forest
The Chief's would be fools to pass on the best defensive player in the draft.
Seattle Seahawks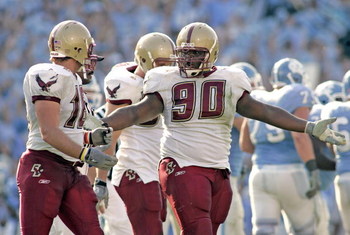 B.J. Raji, DT, Boston College
This solid DT will greatly improve the Seattle defense, however, the Seahawks could go with an OT at this pick.
Cleveland Browns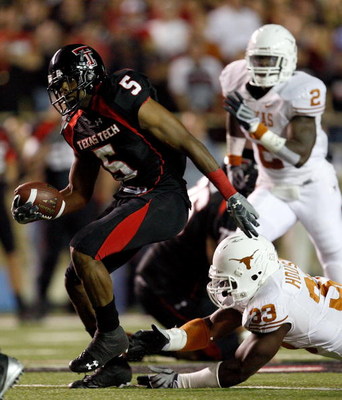 Michael Crabtree, WR, Texas Tech
With the Stallworth issue, and Edwards not happy and dropping passes, He can give Quin (or Anderson) a big time target.
Cincinnati Bengals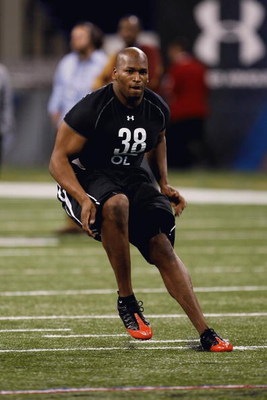 Eugene Monroe, OT, Virginia
Will give Palmer more time in the pocket and less time on the turf.
Oakland Raiders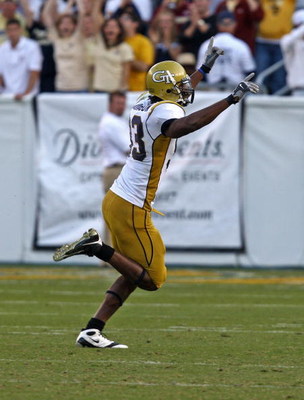 Michael Johnson, DE, Georgia Tech
Al Davis loves speed, and this guy's got it. Helps make the Raider defense into a feared force.
Jacksonville Jaguars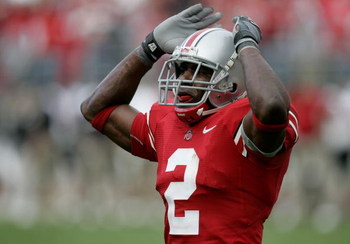 Malcom Jenkins, CB, Ohio State
With the Tra Thomas signing, the OT position is no longer the Jacksonville's biggest need. By picking Jenkins, the Jaguars vastly upgrade their secondary.
Green Bay Packers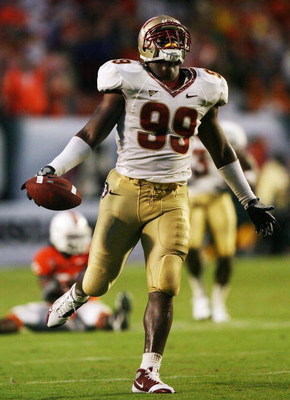 Everette Brown, DE/LB, Florida State
With Raji off the board, the Pack gives them the next best player to help their new 3-4 defense.
San Fransisco 49er's
Michael Oher, OT, Ole Miss
The LT position is the foundation of any new offense, just ask the Dolphins.
Buffalo Bills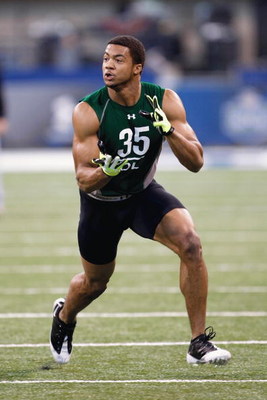 Aaron Maybin, DE, Penn State
After the signing of T.O., the Bill's turn towards the defensive side of the ball.
Denver Broncos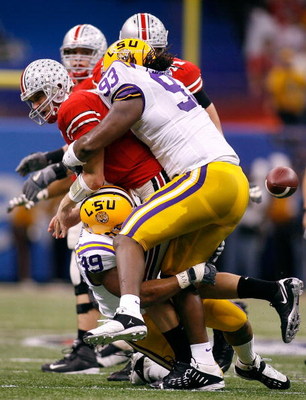 Tyson Jackson, DE, LSU
Changing to a 3-4 can be hard, but this will give Denver some of the pass-rush it needs to have the transition easier.
Washington Redskins
Andre Smith, OT, Alabama
With all his drama, Dan Snyder is happy he fell this far, and starts him at RT on day one.
New Orleans Saints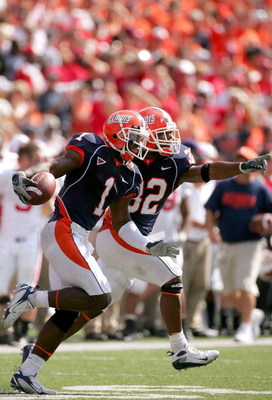 Vontae Davis, CB, Illinois
Name one of the Saints' starting CBs. Thought so!
Houston Texans
Brian Cushing, LB, USC
The offense is pretty much set, so giving the defense a weapon along with DeMeco Ryans only buffs up the team.
San Diego Chargers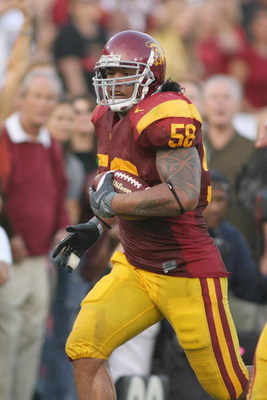 Rey Maualuga, LB, USC
The Chargers make their defense complete with another ILB.
New York Jets
Mark Sanchez, QB, USC
With Brett Favre retired, The Jets snag their franchise quarterback.
Denver Broncos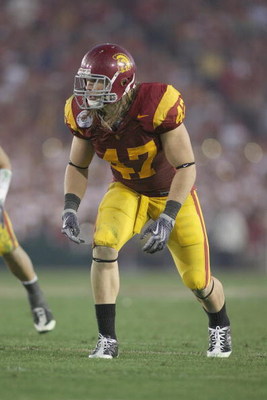 Clay Matthews, OLB, USC
This pick helps the defense immensely, and after missing out on Maualuga, he fills a huge hole.
Tampa Bay Buccaneers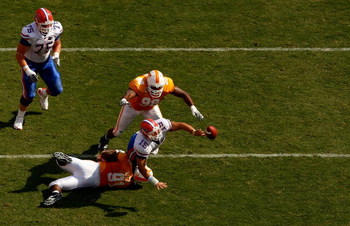 Robert Ayers, DE, Tennessee
With Leftwich signed, QB is no longer a need for this draft, and can be put on hold until next year.
Detroit Lions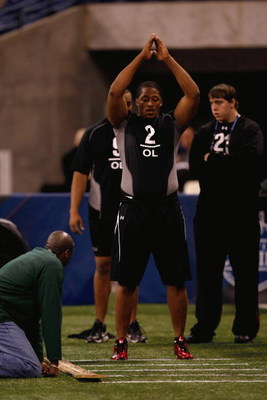 Will Beatty, OT, Connecticut
Time to protect that Franchise QB.
Philadelphia Eagles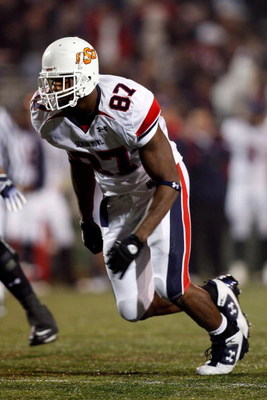 Brandon Pettigrew, TE, Oklahoma State
With the loss of L.J. Smith, the TE position gets a face-lift, and Donovan McNabb another weapon to throw the ball to.
Minnesota Vikings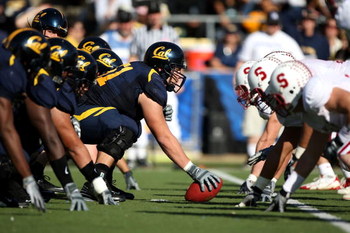 Alex Mack, C, Cal
Can't pass on the best center in the draft, especially when they just released Matt Birk.
New England Patriots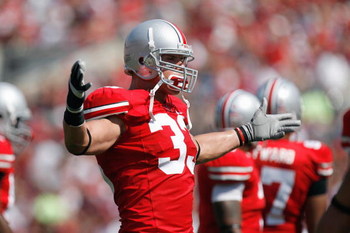 James Laurinaitis, LB, Ohio State
The Pats need another ILB, and Laurinaitis fits that spot well. Not to mention he'll be next to Jared Mayo.
Atlanta Falcons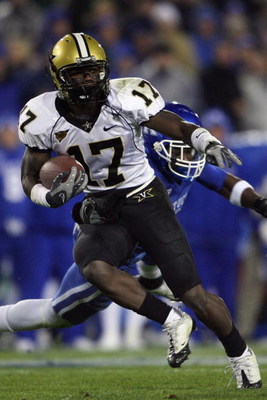 D.J. Moore, CB, Vanderbilt
With Dominique Foxworth gone, the Falcons need help in the secondary.
Miami Dolphins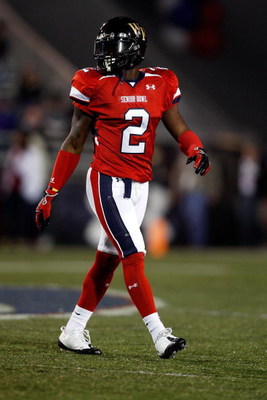 Alphonso Smith, CB, Wake Forest
Miami's secondary can be improved, and with the top DEs of the board, they select Smith.
Baltimore Ravens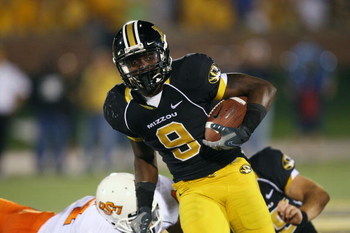 Jeremy Maclin, WR, Missouri
Derrick Mason isn't getting any younger, and this allows Flacco to use his arm to stretch the field.
Indianapolis Colts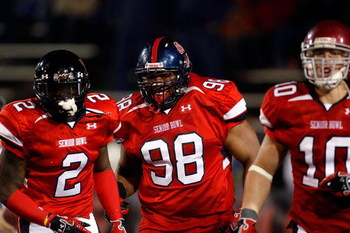 Peria Jerry, DT, Ole Miss
After releasing Ed Johnson, the Colts need a replacement.
Philadelphia Eagles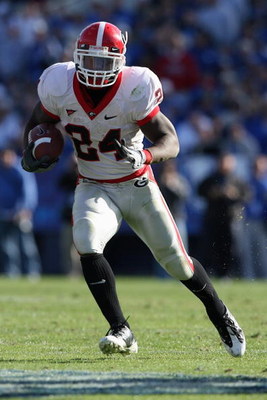 Knowshon Moreno, RB, Georgia
The Eagles could go OT here, but with the best running back in the draft falling this far, the Eagles need to take him to be Westbrook's heir.
New York Giants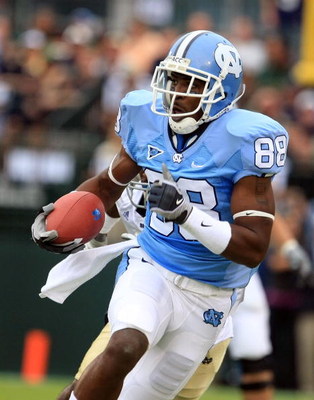 Hakeem Nicks, WR, North Carolina
This is a need, especially if Plaxico Burress does not return. The Giant's might also take Cal Poly's Ramses Barden later in the draft.
Tennessee Titans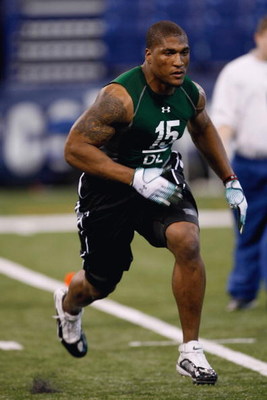 Larry English, DE, Northern Illinois
A steal at this spot, and can easily back-up Jevon Kearse and Kyle Vanden Bosch.
Arizona Cardinals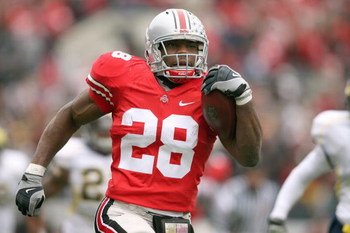 Chris "Beanie" Wells, RB, Ohio State
The Cards can pass. Now, they can run.
Pittsburgh Steelers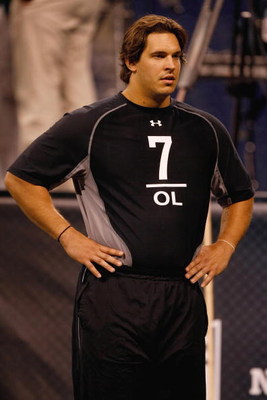 Eben Britton, OT, Arizona
The O-Line was a travesty last year, and gets a little help in the first round.
Keep Reading