Pac-12 Football: Bowl Projections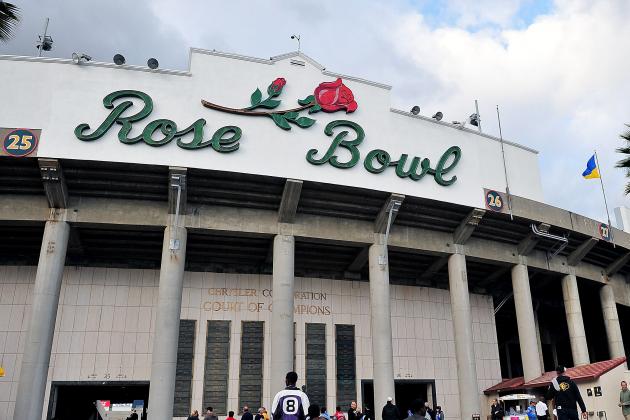 Gary A. Vasquez-US PRESSWIRE

There are two games left in the regular season, and already bowl officials are starting to make their presence felt around the country.
Numerous bowl officials have attended various Pac-12 games to get a good look at potential representatives from the Pac-12 for their respective bowls.
A lot of different scenarios are still in play, but these bowl projections are based on Oregon winning the Pac-12 and ending its season 13-0 prior to the bowls.
Begin Slideshow

»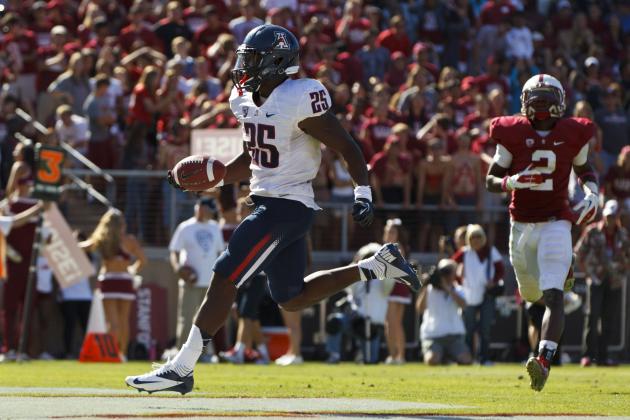 Jason O. Watson/Getty Images

Arizona is currently 6-4, and I have the Wildcats splitting their next two games to give them a 7-5 record. Playing in the New Mexico Bowl is a nice prize after the Wildcats failed to get bowl eligible last year.
A very good Nevada team from the Mountain West looks like the best bet for the Wildcats' opponent.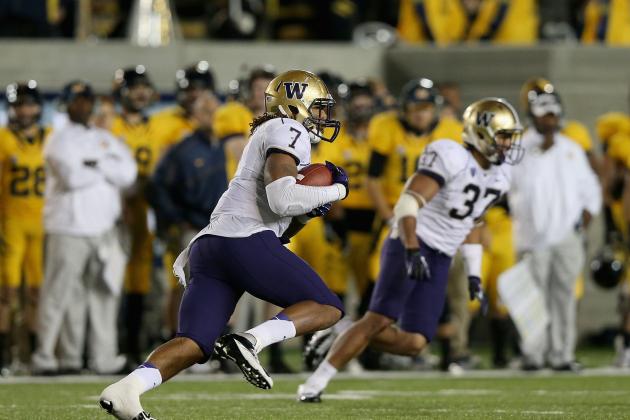 Ezra Shaw/Getty Images

Navy has already accepted its Kraft Fight Hunger Bowl invite, so the only question is, who will the Midshipmen play?
The bowl gets the sixth pick among Pac-12 teams, and Washington looks like a good bet since its last two games—Colorado and Washington State—look like victories.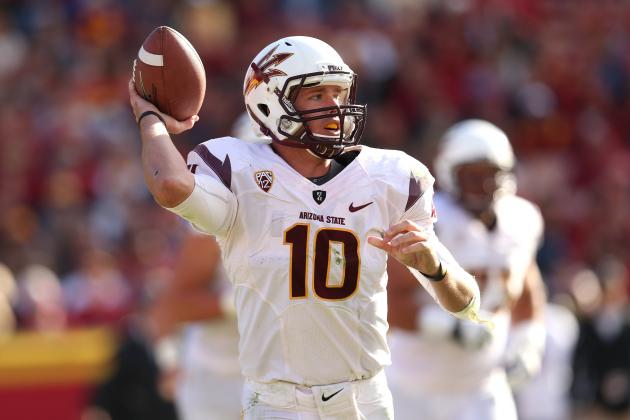 Stephen Dunn/Getty Images

The Independence Bowl usually showcases a team from the SEC and team from the ACC, but at this point, I'm not sure that both conferences will have any teams eligible when the bowl hands out its invites.
This projection is actually based of two other sites' projections (SBNation and Yahoo!Sports), and I tend to agree with both of them.
Arizona State and Louisiana Tech it is.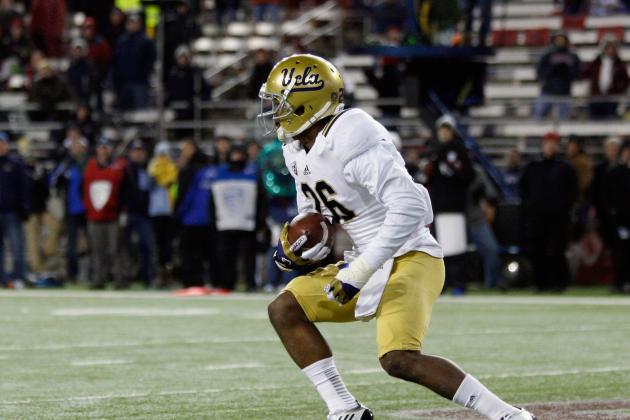 William Mancebo/Getty Images

I have the Bruins projected to lose to both USC and Stanford, giving them an 8-4 record. That's good enough to get Grandma to watch the kids while you and the wife hit Las Vegas.
Boise State should be picked to go to this bowl as well.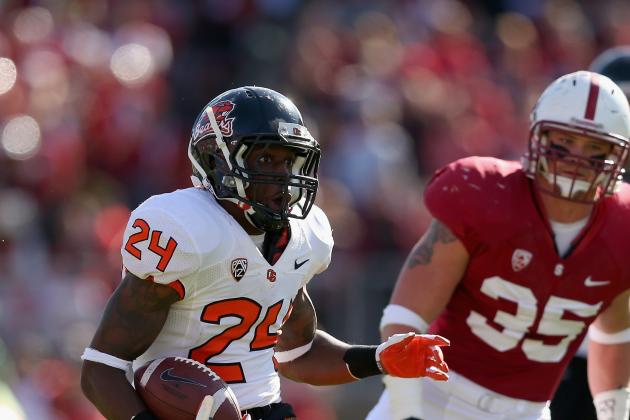 Ezra Shaw/Getty Images

Oregon State is currently is 7-2 and should finish 9-3, which leaves it in a great position to be picked for the Sun Bowl.
The Beavers will be playing an ACC team, and at this point, it's a battle between Miami and Georgia Tech. Miami has the easier path to winning its next two games, so we'll put Georgia Tech here.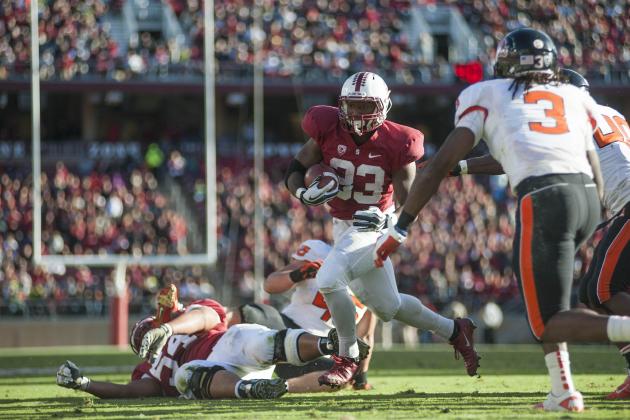 Ed Szczepanski-US PRESSWIRE

Stanford should split its next two games against Oregon and UCLA and end up with the same 9-3 record as Oregon State. The Cardinal did beat the Beavers, so I bumped them up to this bowl game located in San Diego.
Texas Tech looks like the best bet to play Stanford.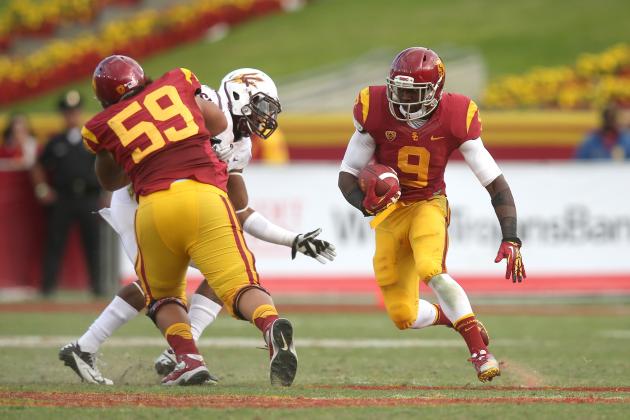 Stephen Dunn/Getty Images

USC is currently 7-3, and I have it beating UCLA but losing to Notre Dame, giving it an 8-4 record. However, the Trojans will be representing the South in the Pac-12 Championship Game, and I think this contest with the Ducks will be a tad closer. (Ducks still get the win.)
In any case, USC should face Oklahoma State in the Alamo Bowl.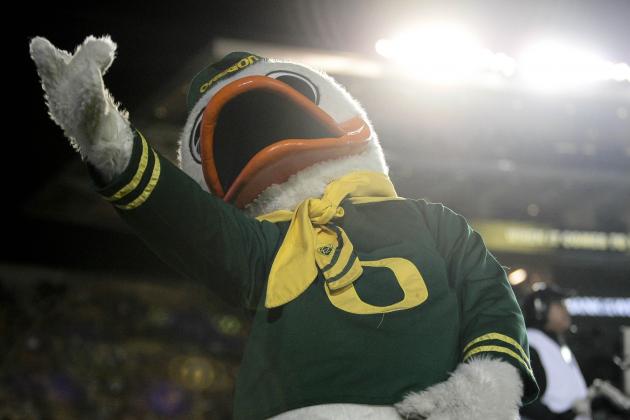 Kelley L Cox-US PRESSWIRE

The Oregon Ducks look unbeatable, and I have them going 13-0 and playing in the BCS Championship game against 12-0 Kansas State.
The Rose Bowl will most likely pick Notre Dame instead of a second Pac-12 team to face Nebraska.