Ranking Potential NFL Head Coach Openings from Best to Worst Gig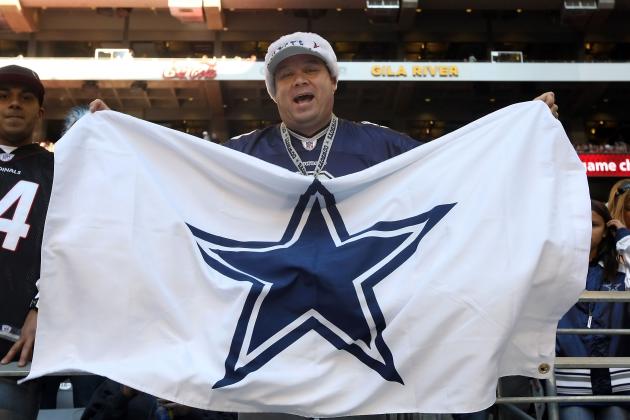 Christian Petersen/Getty Images

When certain head coaching positions become available, experts take a look at what specific up-and-coming individual would be a best fit for a specific situation.
This happens at both the collegiate and pro level.
These "experts" utilize a few different factors when drawing conclusions. One of the primary things they look at is the strength of the program in college and the popularity of the franchise in the NFL.
In short, no one expects someone like Nick Saban to take a job with Sacramento State. On the same note, I couldn't even envision a Bill Cowher putting all of his chips on the table for a franchise like the Carolina Panthers.
With that in mind, lets take a look at all the possible head coaching vacancies in the NFL and where they rank in terms of popularity for prospective candidates.
Begin Slideshow

»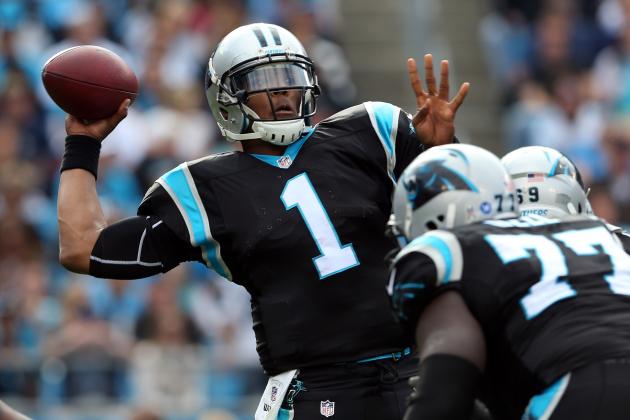 Streeter Lecka/Getty Images

One of the absolute worst owners in professional sports in the form of Jerry Richardson, who literally tore apart this team's success eight ways to Sunday. A fanbase that was existing in the scrap heap of the National Football League prior to the arrival of Cam Newton in the 2011 NFL draft.
No, this isn't an ideal situation for a young coach to go into.
The good news here is that Carolina does have a young core upon which to build. The bad news is that it is in a horrible salary cap situation due to horrible contracts negotiated by recently fired general manager Marty Hurney.
More importantly, this young core isn't performing up to level, starting with the aforementioned Newton. They need to get someone in to to light a fire under their back end. I am talking about smart, intelligent football. The type of performance that actually wins games on a consistent basis and makes fans excited about giving up their hard earned money to show up on Sunday's.
At this point, Richardson is a primary reason why the Panthers are so low on this list. The way he handled John Fox a few offseasons ago was absolutely disgusting.
In order for a legit head coach to come in and have confidence in this franchise he needs to have trust in the ownership group. I just don't see that in Carolina.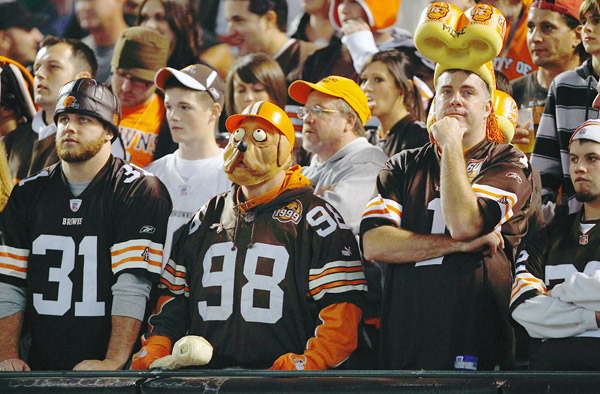 Courtesy of ESPN
If the Cleveland Browns are to show Pat Shurmur the door, a strong possibility, they could actually be an attractive destination. Cleveland has a nice young core on the offensive side of the ball in the form of Brandon Weeden, Trent Richardson and Josh Gordon.
Equally as important, it has a new ownership group led by longtime Pittsburgh Steelers fan Jimmy Haslam, who seems as committed to bringing that type of success and experience with him to Cleveland.
Starting from anew within the front office and coaching staff could be an intriguing possibility for a prospective candidate.
Additionally, Cleveland boasts one of the most passionate fanbases in the National Football League. This is a collection of individuals that is desperate for a winning club. Give it to them, and they will be as loyal as any group of fans in professional sports. That is a mighty important draw for young coaches either in the college or pro level.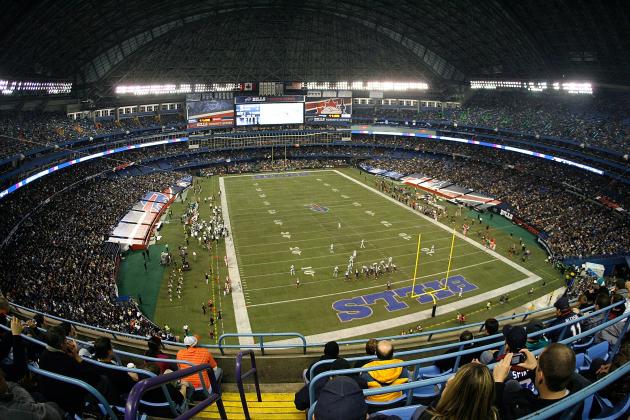 Courtesy of The National Football League
The draw here would be international in a sense. Well, at least North American in terms of intrigue and interest level. Beyond the logistical aspect of coaching the Buffalo Bills, they have a city in upstate New York that bleeds the bison.
Additionally, youngsters such as Stevie Johnson and C.J. Spiller, among others, give a young head coach something to work with.
It is also important to take into account expectations and patience. Buffalo hasn't made the playoffs since 1999, a span of 14 years and six different head coaches. While some Bills fans might not have patience, this organization will definitely give a new head coach some time to build a foundation and philosophy. You can definitely bank on that.
In terms of organizational health, Buffalo just gave a whole hell of a lot of money to Mario Williams and Mark Anderson, two individuals that have not performed up to the status of their contracts.
The Bills have a lot to address. Is Ryan Fitzpatrick the long-term solution at quarterback? Why give him that type of franchise extension? What about the Spiller and Jackson equation in the backfield? A new head coach might not be able to answer these questions immediately, but he might be able to do more with this talent than Chan Gailey.
In fact, I would bank on it.
Courtesy of the Jacksonville Jaguars
It might look like Willy Wonka meets The Replacements, but there is some attractiveness to coaching the Jacksonville Jaguars right now. We might have to look long and hard into the current situation of this franchise in order to find positives, but there are some.
First and foremost, there are some rumors, however unsubstantiated they may be, that the Jaguars could end up in Southern California. Even if that doesn't happen, the location of this franchise and makeup of its young roster should be intriguing to coaches around the country.
No matter how you feel about Shahid Khan, he does bring something to the table in terms of success in the private sector and has the finances to to build a franchise from the top down. His ability to remain hands off will have a major impact on the possible success of Jacksonville moving forward.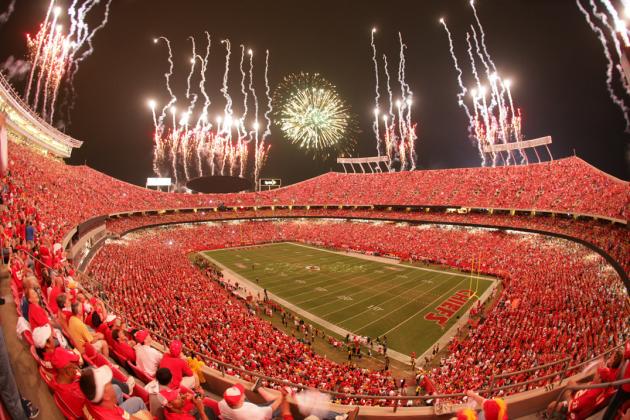 Courtesy of Gridiron Stadium Network
Say what you want about the whole Matt Cassel situation earlier this season, the Kansas City Chiefs have a tremendous home-field advantage and atmosphere at Arrowhead. Prior to what is currently going on in the Pacific Northwest with the Seattle Seahawks, it was well-known that Kansas City was the toughest place for an opposing team to visit.
Just look at the embedded picture. About 80,000 people decked out in red to show their loyalty to a Chiefs franchise that has a heralded history.
The city loves its team. The fans are wild about Sundays, and the infrastructure is in place for Kansas City to become a focal point in the NFL once again.
It just needs to get a strong front office and coaching staff in order for this to happen. The place are definitely in place with a whole host of talented youngsters on both sides of the ball. By estimation, Kansas City has about seven or eight Pro Bowl-caliber players.
Who wouldn't want to go into this situation and help turn around a franchise that has all other assets a head coach is looking for?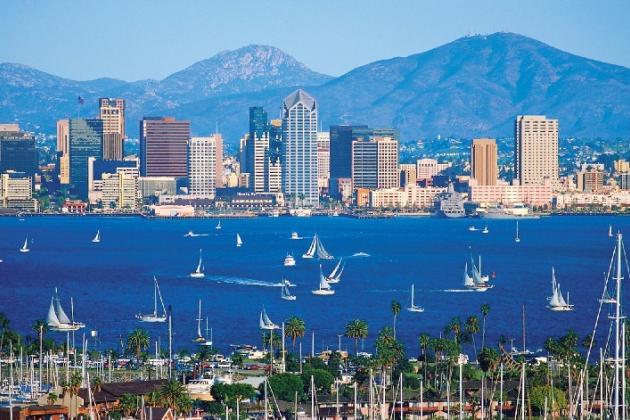 Seriously, why would anyone of a sound mind make the decision to turn down a head coaching offer from the San Diego Chargers? Did you see the picture? The city kind of sells itself. You could actually simply place a blank card behind that picture and offer someone a job; he would take it in a heartbeat without knowing what organization he would be coaching for.
This is San Diego for you. One of the most amazing cities in the entire world. Yes, the entire world!
Now that this is settled, the Chargers have had a myriad of different talents leave their roster. Drew Brees, Vincent Jackson, Darren Sproles. The management has been as bad as the coaching.
I make this a point because no matter how pretty the environment might be, the room that you coach in is dark. Is it A.J. Smith and Norv Turner? Maybe. Though it could easily be something else.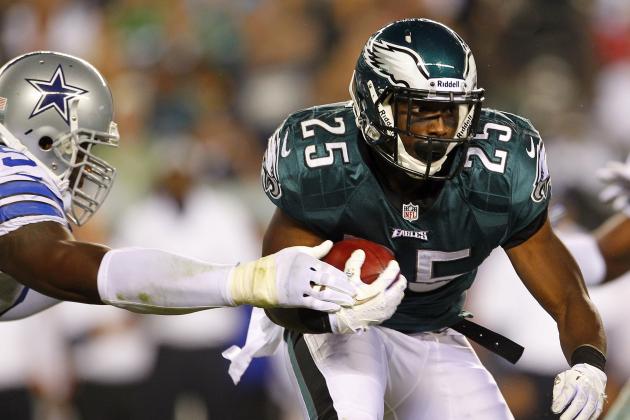 Rich Schultz/Getty Images

Andy Reid might have built this organization from the bottom up, but he is most likely going to be without a job in the not-so-distant future. What does this mean for the Philadelphia Eagles moving forward? After all, they owe a great deal of their popularity to the soon to be exiled coach.
It is important to remember what the city of Philadelphia was prior to Reid taking over. A township predicated on 76ers basketball with a little of Phillies baseball and Eagle football mixed in. It is now, and will most likely forever be, a football city.
This is the dramatic difference that Reid made in his lengthy tenure in Philadelphia.
He turned the city into a football-first atmosphere, and in the process, created one of the most well run organizations in the National Football League. Coaches at every level are going to be drooling at their mouths to even be considered for this possibly vacancy.
You have a solid core on the offensive side of the ball that consists of LeSean McCoy (pictured), Jeremy Maclin and DeSean Jackson. More than that, you have one of the best "young" defenses in the league after Reid and company spend multiple picks in the 2012 NFL draft on that side of the ball.
This is a young coach's dream come true!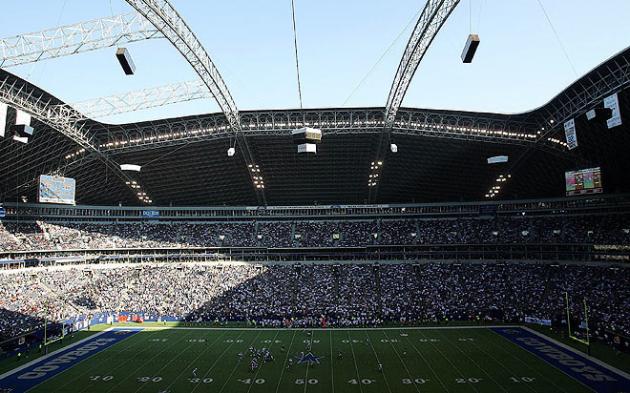 Courtesy of CNNSI
These might not be your parents' Dallas Cowboys, but they are still the Dallas Cowboys. A franchise with a history as long and heralded as any other in the professional sports world. Five Super Bowl Championships, 10 conference championships and 19 Hall of Famers.
Oh, let us not forget the $1.3 billion stadium that Dallas currently plays in. A venue that looks like something from The Jetsons from afar.
You have history, franchise value, a solid fan ase and talent. What else could a head coach ask for in the NFL? The one issue here is owner Jerry Jones, who tends to play a few different roles within the organization. He is the majority partner, general manager and lead contract negotiator. This might disable the Cowboys' ability to find a proven veteran NFL coach to fill a vacancy that could be left by Jason Garrett.