Under the Radar: Boston Celtic Storylines to Keep an Eye on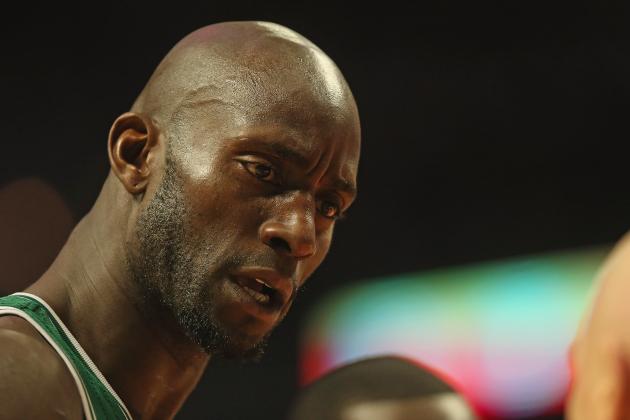 Jonathan Daniel/Getty Images

We know the main storylines for the Boston Celtics. Can they beat the Miami Heat in the playoffs? Will they avoid injuries? What kind of seed will they get heading into the postseason? The question here is, what Celtics storylines are flying under the radar?
It has been a bit of an up-and-down start for the Celtics, as they currently sit at 4-3 and have won four of its last five. That being said, it's silly to judge any team this early in the year, let alone the C's, a ball club well-known for taking lengthy vacations during the regular season.
Because the season is just at dawn, it seems appropriate to assess the potential storylines that may surround the team during the 2012-13 campaign.
It's not all about Rajon Rondo's 31-game regular season streak of 10 or more assists.
Begin Slideshow

»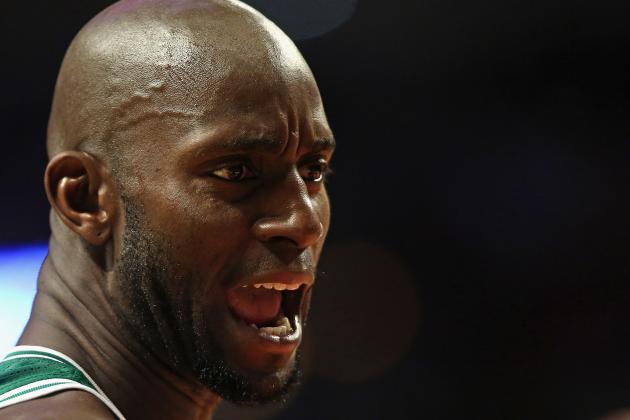 Jonathan Daniel/Getty Images

It's funny. Kevin Garnett may very well be the best defensive player in the NBA, and yet, he is still underrated in that area.
Last season, we heard all of the talk about Tyson Chandler (who actually won the award), Serge Ibaka, LeBron James, and Andre Iguodala as the frontrunners for Defensive Player of the Year honors, even though Garnett led the league in defensive rating and anchored the best defense in the NBA.
Well, after K.G.'s brilliant performance during the 2012 playoffs, perhaps he will not fly under the radar so much anymore.
Garnett remains one of the biggest game-changers defensively, not only with his individual play but with his constant instructions that he barks to his teammates. He is an absolute genius, and with the Celtics likely to be in title contention this year, expect to see him get some much due recognition.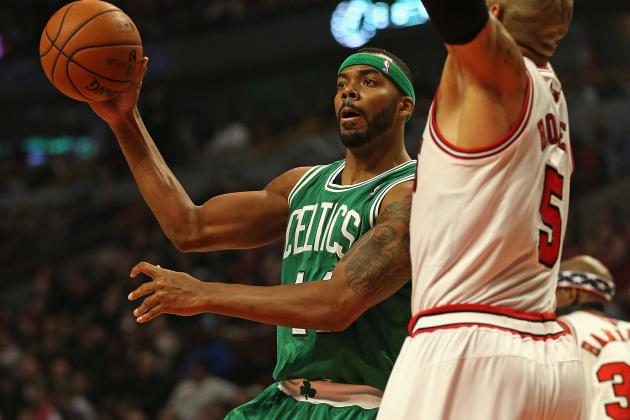 Jonathan Daniel/Getty Images

Chris Wilcox was playing very well for the Celtics last year before going down with a heart ailment in March. He provided adequate help for Garnett up front and gave Rondo a great running mate in the open floor.
Now, Wilcox is back, and in Boston's past three contests, he has gotten a solid chunk of minutes. While his production has not been otherworldly, he is shooting an incredibly efficient 77.8 percent from the floor, allowing Doc Rivers more time to rest K.G. when necessary.
Make no mistake: Wilcox will be very important to the C's this season, and it can be argued that he would have been a difference-maker in last year's seven-game loss to the Heat. He doesn't do anything spectacularly, but he does the little things here and there to help his team win.
Don't look for the 30 year old to light up the stat sheet, but expect him to be a valuable contributor for a potential Celtics playoff run.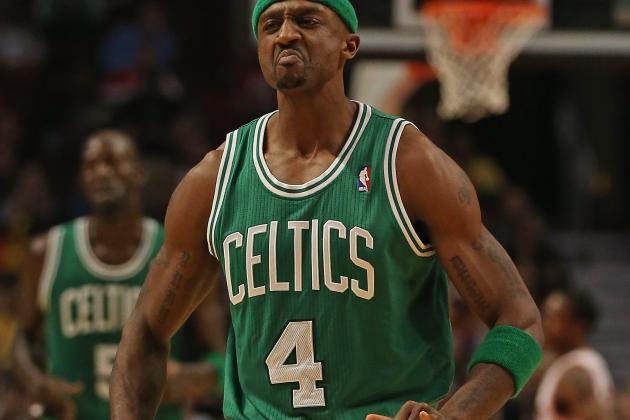 Jonathan Daniel/Getty Images

The Celtics are chock-full of players who can stroke the three-ball this season, namely Paul Pierce, Jason Terry, Courtney Lee, Leandro Barbosa, Jeff Green and Avery Bradley when he returns from injury.
Of course, no team should rely on long-distance shooting, as that is essentially a death sentence, but Boston is equipped to avoid the kind of droughts it experienced throughout the season last year, thanks in part to the trifecta.
With Garnett still being one of the league's best low-post players and Jared Sullinger also posing a back-to-the-basket threat, the perimeter game should be wide open for the C's this year, and their plethora of three-point shooters should benefit greatly.
Heck, even Rondo appears to have more confidence in his long-range shot this year.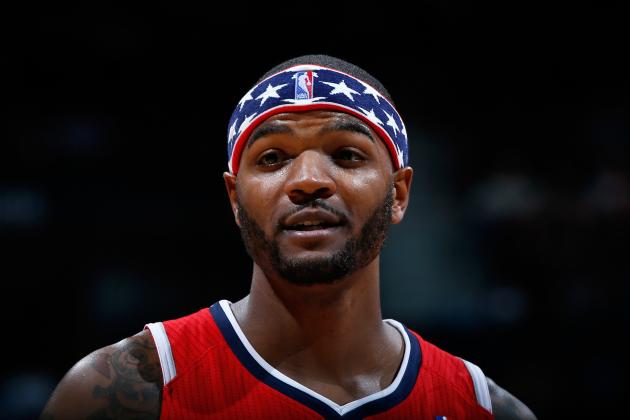 Kevin C. Cox/Getty Images

With the glut of players the Celtics have at the 2-guard spot (Terry, Lee, Barbosa and Bradley), a deadline trade seems to be a fairly realistic possibility.
Danny Ainge did an incredible job acquiring talent to set his team up for potential moves this season, and don't think for a second that he doesn't have his eye on Josh Smith. Of course, it would likely take quite a bit to pry Smith away from the Atlanta Hawks, regardless of the fact that he will test free agency this summer, but it is still something that Ainge will probably explore.
All things considered, Boston's performance will obviously dictate what Ainge decides to do come February. If the squad is rolling, you might see Ainge stand pat. However, if the C's appear to be missing a piece, he may very well try and make something happen.
Given all of the rabbits Ainge pulled out of his hat during the 2012 offseason, nothing should surprise us with the GM at this point.
Jonathan Daniel/Getty Images

Is this "under the radar?" Maybe not, but things like this can tend to go unnoticed over the course of an 82-game season.
Rivers has done a lot of experimenting thus far, including starting Sullinger over Brandon Bass and Terry over Lee. Then, when Bradley gets back, things will become that much more complicated.
On one hand, it's common logic to assume that a team is in trouble if it cannot find a consistent starting lineup, but on the other side of the coin, it's pretty great to have the luxury of being able to test different combinations because of such tremendous depth.
At this point, you'd probably have a better chance of guessing the correct lottery numbers than guessing what starting five Doc will be going with in April, and that's not necessarily a bad thing.