Buying or Selling on 10 Expectations for the Golden State Warriors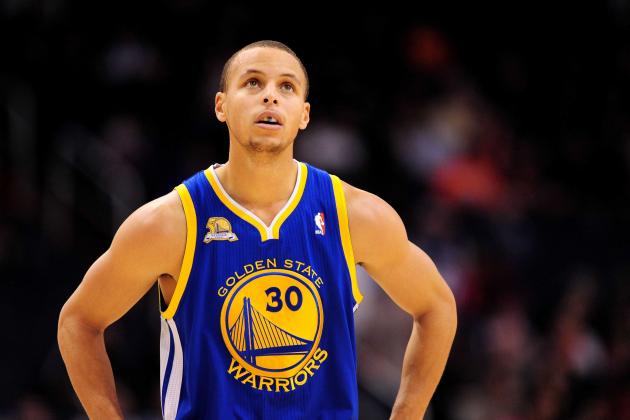 Jennifer Stewart-US PRESSWIRE

The Golden State Warriors had an offseason filled with high expectations.
Featuring a roster that actually resembled normalcy in the NBA, above all else, the Warriors were going to be competitive. If healthy, they were going to make it to the NBA playoffs.
After seven games, the Warriors stand at 3-4 and have two key players out with injuries.
Not exactly the start they wanted.
Golden State has shown promise with disappointment. The good was in the form of a road victory over the Los Angeles Clippers without Andrew Bogut. The bad, a loss to the Sacramento Kings with Bogut.
It's hard to pinpoint where this team is actually headed, but there are telltale signs that will help determine which lofty expectations should be a buy or a sell.
Begin Slideshow

»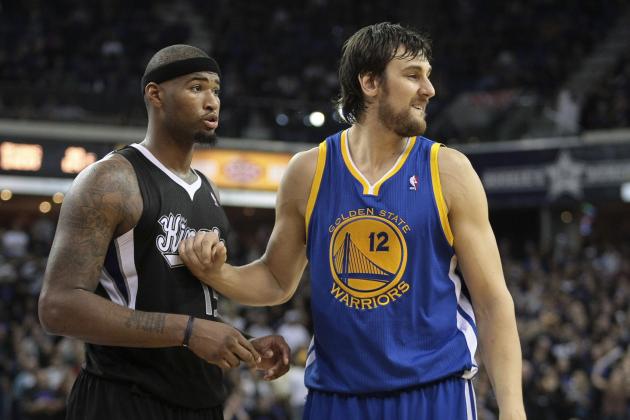 Kelley L Cox-US PRESSWIRE

Sell
Bogut was ready for the season opener. It was expected that he was healthy enough to put his flukey injury past behind him, that he was at full strength and well enough to lead the defensive surge for the Warriors.
Exciting stuff.
Then we see he is only going to play 20 minutes a night. OK, seems reasonable. Get him back into game shape.
Then we learn he is going to miss games played on back-to-back nights. Fair enough. The Warriors could live with that. He could still play most of the season with that restriction.
Now he is shut down for the next seven to 10 days to work with the training staff. Alright, that's enough.
Bogut told the Oakland Tribune,
"I feel like I'm a liability out there, I can't rebound, I can't move the way I like to move."
Does that sound like someone who is only going to miss seven to 10 days? It sounds like it will be a season-long issue.
If the over/under on games played by Bogut were set at 50, the safe bet is the under.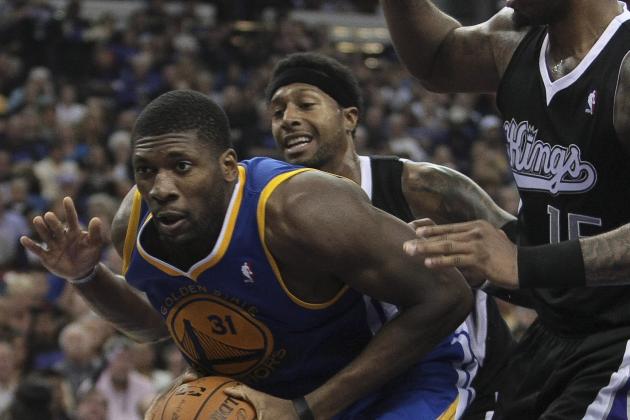 Kelley L Cox-US PRESSWIRE

Buy
Festus Ezeli, a 7-foot center, lasted until the 30th pick in the 2012 NBA draft. So there had to be something wrong with him, right?
It's only been seven games, but it's hard to tell why so many teams passed on him. If the 2012 NBA draft was reselected today, he would easily go inside the top 20 picks.
Ezeli is tough, plays defense, blocks shots and can rebound with anyone. He isn't totally inept on offense, either.
He did come at a high price in the form of Richard Jefferson, but the Warriors are very fortunate to have Ezeli on their team. Especially with the doubt cloud hanging over Bogut.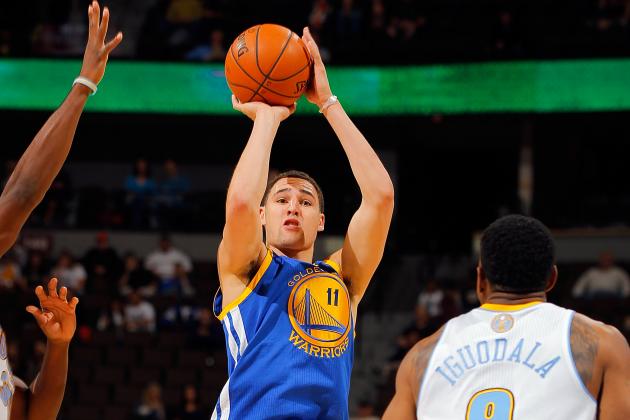 Doug Pensinger/Getty Images

Sell
NBA general managers voted Klay Thompson as the player most likely to have a breakout season in 2012-2013.
We may need to pump the brakes on that one.
Thompson is a super-talented player. He has one of the best strokes in the NBA, and he has improved his defense this year.
However, his shot selection has been dreadful. The Warriors' chance to win against the Denver Nuggets on November 10, which should have easily been a victory, was shot with the choices Thompson made in the waning minutes.
He needs to improve on that immediately. He is talented enough to adapt quickly and will continue to improve in every facet of his game. But the most improved in the NBA this season? It doesn't look like it right now.
There are too many other players in the league who have made bigger strides so far. Kyrie Irving, Jrue Holiday, Darren Collison, Kemba Walker, O.J. Mayo and even James Harden are just a few who will have a say when the NBA Most Improved Player Award is voted on.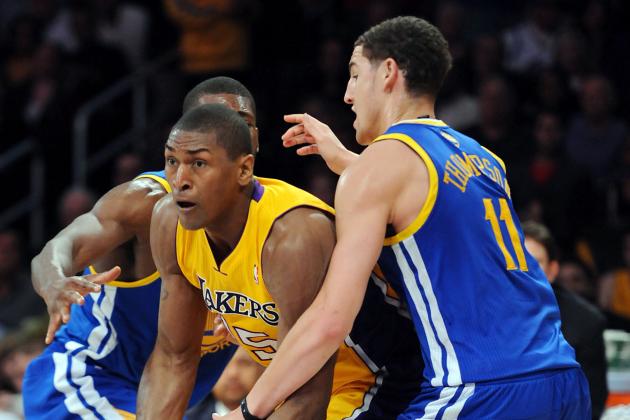 Jayne Kamin-Oncea-US PRESSWIRE

Buy
Did the Warriors defense have anywhere else to go but up?
Golden State is currently 12th in overall defensive efficiency. Compare that to a 26th-place finish last season.
It's nothing to get excited about, but it's an improvement. The effort on that side of the ball seems to be there too, even if it is coming at the cost of their offense. The Warriors are currently 25th in offensive efficiency.
Without Bogut, their team defense will suffer. But Ezeli in the middle and the improved individual efforts on the defensive side of the ball makes for an improvement from last season.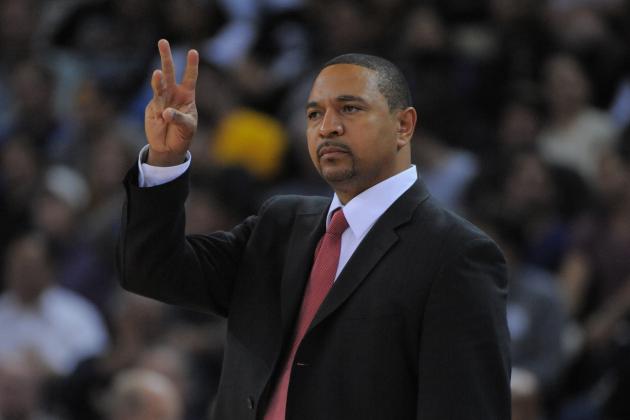 Kyle Terada-US PRESSWIRE

Sell
Just not seeing the improvement.
Mark Jackson didn't get a fair shake last year with the NBA lockout. No offseason, no training camp and, most importantly, no experience, gave Mark Jackson almost no chance last season.
This year there will be no excuses, which might lead to the ultimate demise of Jackson as head coach of the Golden State Warriors.
Their defense is better, but that was expected with the new talent they brought in.
The Warriors offense looks stagnant and with so much emphases being put on the defensive side, it's almost like the Warriors forgot how to run an offense. The pieces are there to get up and down the court to make for an explosive offense, but Jackson doesn't seem to be interested in doing that.
The biggest failure this far has been the handling of end-game strategies.
The loss to the Denver Nuggets on November 10 is the perfect example of why Jackson may not last very long. After Klay Thompson fired an ill-advised three rather than run the clock, the Warriors found themselves in a timeout up by two points with seconds left and a foul to give.
When play resumed, not only did they fail to use the foul they had to give, they let Danilo Gallinari drive to the hoop for an uncontested dunk to tie the game.
After a timeout, don't they have to know they have a foul to give? They didn't even try to foul him to stop an easy two points. It's things like this where Jackson appears to be lost and his inexperience shines brightly.
The Los Angeles Lakers, who fired their coach after a slow start in his second year, is a franchise that the Warriors would like to compete against. If Golden State wants to portray that winning mentality, Jackson might be shown the door next.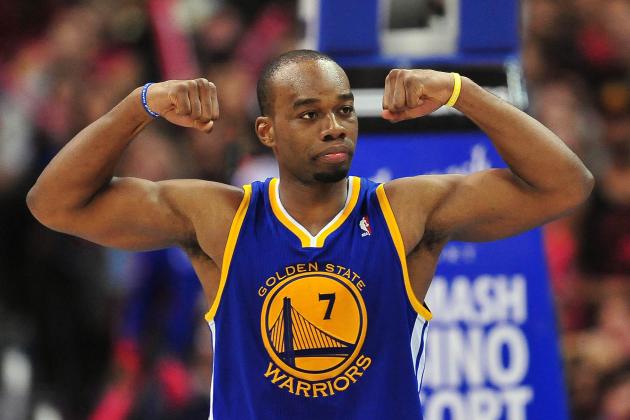 Gary A. Vasquez-US PRESSWIRE

Buy
What would the Warriors do without these two late offseason pickups?
Carl Landry has arguably been the Warriors' best player in this young season. He is providing stellar offense as a low post scorer and he battles on the boards.
Jarrett Jack brings toughness every night and eases Curry's ball-handling duties, allowing him to play more of a scoring role.
Both Landry and Jack have been the leaders on the second unit and will play prominent roles the rest of the season.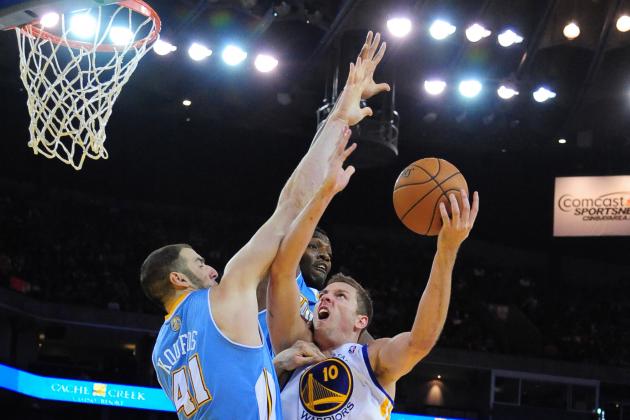 Kyle Terada-US PRESSWIRE

Sell
David Lee was supposed to be on a tear by now.
With a true center beside him, the pressure of being the only defender in the post was gone. He could focus more on offense and even have another offensive threat in the post to limit his double teams.
There has been no evidence of Lee being able to play with a talented center and Carl Landry has outplayed from the get-go. Defense aside, Lee is shooting a guard-like 42 percent from the field, producing only 14.3 points per game.
Really, the most noise Lee has made this season is from yelling at Blake Griffin to "Stop flopping." Not the big impact you want from your $80 million forward.
If the Warriors are serious about making the playoffs, Lee is going to have to get it going right now. That, or they need to start Landry from now on.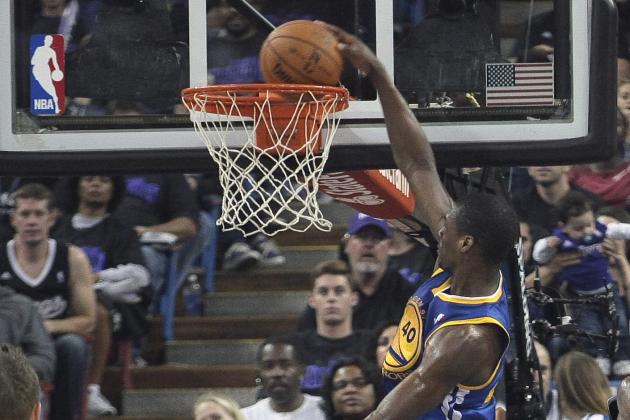 Kelley L Cox-US PRESSWIRE

Buy
On the eye test alone, it's easy to see that Harrison Barnes will have a long NBA career.
He gives a strong effort on both sides of the ball and possesses a sweet shooting stroke. He can really attack the rim and is athletic enough to hang with anyone in the NBA.
While he is not making the impact of a Damian Lillard, (but really, who is?) Barnes will play a key role this season and for years to come.
If the Warriors do miss out on the playoffs, at the very least they know their future is set at small forward.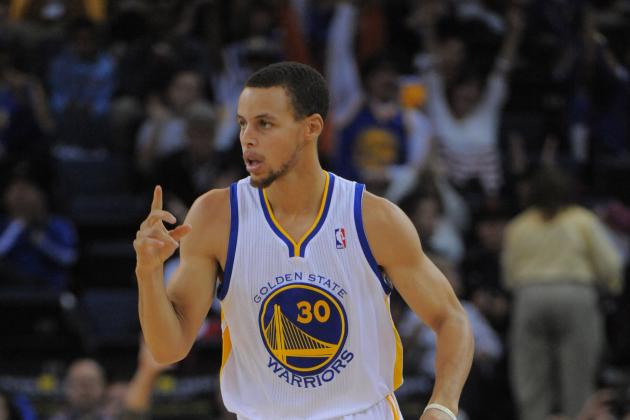 Kyle Terada-US PRESSWIRE

Buy
Yes, he is only shooting 37 percent from the field, but the best part about his season so far is that Stephen Curry has shown no ill effects from offseason ankle surgery.
That can change with any cut or pivot, but so far, so good.
His shooting percentage is down, but that could be the result of a dormant offense. It should only climb with better shot selection while getting into regular-season form. He is rebounding and distributing as well as ever and his defense has been better than ever. Maybe not as good as Mark Jackson thinks, but he is doing fine.
Once he gets his confidence going after playing multiple games pain-free, expect game lines closer to the one he had against Kyrie Irving and the Cleveland Cavaliers.
Multiple games like that this season will supplant his name among the best point guards in the NBA.
Plus, DeMar DeRozan got $40 million; isn't Curry worth at least $44 million?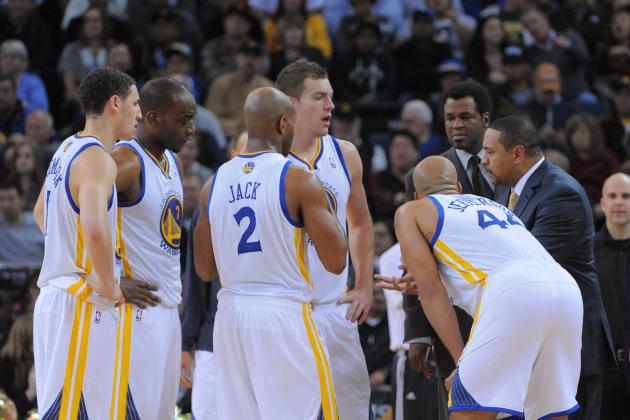 Kyle Terada-US PRESSWIRE

Sell
If healthy, the Warriors were going to the playoffs.
With Brandon Rush out, Bogut banged up and the rest of the Western Conference playing great basketball, the Warriors are starting the year on the outside looking in.
The Warriors have the individual talent to make the playoffs, but right now, Coach Jackson looks overmatched. If Bogut is out for any longer than expected, it will be tough for the Warriors to keep up with the powers in the West.
It's still very early, but the outlook appears bleak.