Georges St-Pierre and the 10 Best Non-NCAA Wrestlers in MMA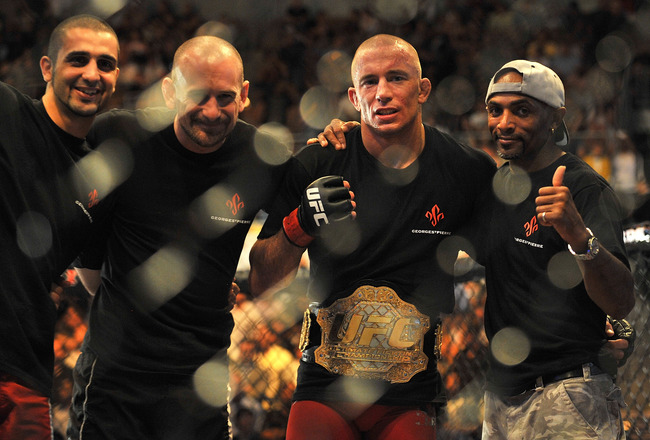 Jon Kopaloff/Getty Images
NCAA wrestlers have been a prominent feature in MMA ever since the days of Dan Severn, who fought in the UFC almost 20 years ago.
Since then, collegiate wrestlers have been so prolific throughout the history of MMA, that many think the NCAA is the best foundation for the sport.
However, not every fighter who excels at wrestling inside the cage has an NCAA background. Many of the best takedown artists, ground-and-pound specialists and clinch technicians have an altogether different introduction to combat sports.
Here's a list of the 10 best non-NCAA wrestlers fighting in MMA today.
Dominick Cruz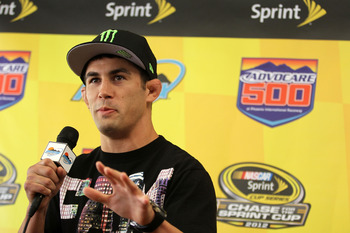 Todd Warshaw/Getty Images
For most American MMA fighters who start their careers competing as children, wrestling is their route into the sport. This was no different for Dominick Cruz, who found his way into the wrestling at high school level and then made it his singular focus.
But Cruz never went to college, and instead took his passion for wrestling into the world of MMA at a very young age. But from the beginning, the future UFC bantamweight champion knew that to give the fans what they wanted, he needed to be more than a grappler.
Using some of the highest level takedown defence in MMA, he's gone on to become one of the pound-for-pound best in the world.
Demetrious Johnson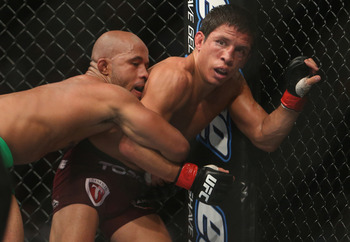 Tom Szczerbowski-US PRESSWIRE
He's never wrestled at the collegiate level but wrestling was the first sport Demetrious "Mighty Mouse" Johnson excelled at.
He was a star for his high school wrestling team, where he placed third and second in his state during his junior and senior years and was even offered wrestling scholarships, but he turned these downs in favour of pursuing a career in MMA.
That was a wise decision, because, without the distraction of the wrestling circuit, he was able to hone his grappling skills to the particularities of MMA.
Those skills were evident with the lightning takedowns we saw demonstrated in his last match against Joseph Benavidez to win the UFC's inaugural flyweight title.
Ronaldo Souza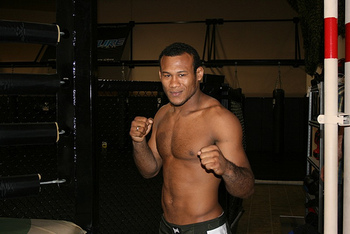 source: mmaroute.com
In the American dominated UFC, most people assume that the NCAA represents the be-all and end-all of grappling in MMA.
That's a position that is hard to argue with considering all the top-level wrestlers that have come to make their mark in the promotion.
But wrestling isn't the only grappling skill that can easily be transferred to MMA. The takedowns in judo are a vital component of the skill set of many submission artists, such as BJJ black belt Ronaldo "Jacare" Souza.
With another black belt in judo, Souza can quickly take the fight to the mat against the best wrestlers in the world and submit them there—including NCAA Division I veteran Matt Lindland.
Ronda Rousey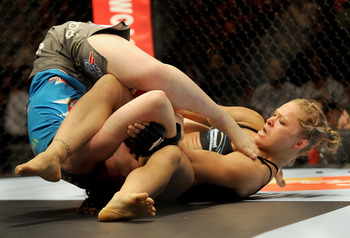 Jayne Kamin-Oncea-US PRESSWIRE
She's torn through the world of women's MMA, becoming Strikeforce bantamweight champion after five fights, and schooled every competent female wrestler on the way.
That includes 2009 FILA World Team Trials Senior Women's No-Gi Runner-up, Miesha Tate.
Ronda Rousey's done it, like many non-wrestling MMA fighters, with a black belt in judo and a lethal armbar nobody can stop.
Josh Barnett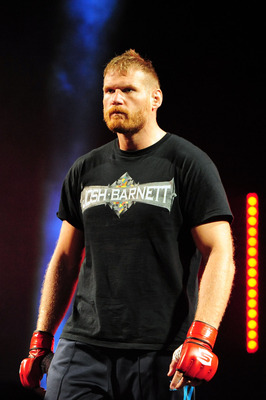 Kyle Terada-US PRESSWIRE
Josh Barnett comes from a catch wrestling background—the wild folkish forbearer of the freestyle wrestling we see on the collegiate circuit.
It's a an aggressive submission oriented style that has much more in common with BJJ than the kind of wrestling you'd see in the NCAA. However, it still combines all the takedown, clinch and trips that you'd see in Olympic freestyle.
That pedigree, combined with Barnett's stint as a pro wrestler makes him one of the best non-NCAA wrestler in MMA today.
BJ Penn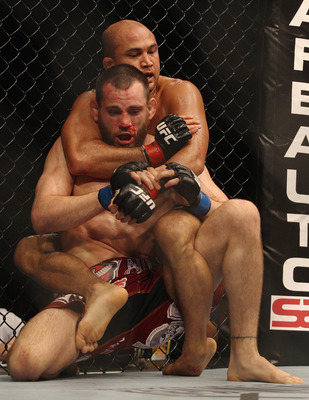 Mark Kolbe/Getty Images
BJ Penn is widely regarded as one of the best wrestlers in MMA, an area in which he's equal to almost any man in the sport.
Although he's known more for being a BJJ "prodigy", Penn's takedown defence and clinch work has earned him the reputation of being one of the most difficult fighters to grapple with.
The fact that he has no wrestling backgroundêeither high school or college—has, in some way, worked in his favour, because the wrestling that he does have is finely tuned to the needs of MMA.
We saw how impressive this was when he out-grappled Jon Fitch, an NCAA Division I standout, in their match. Fitch was the much bigger and stronger man, but Penn was able to take him down and keep him down repeatedly throughout their match.
Rory MacDonald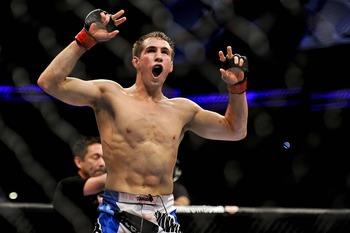 Paul Abell-US PRESSWIRE
They don't have the NCAA in Canada, nor do they have the same level of wrestling training at high school level. So for a young Canadian MMA star, like Rory MacDonald, the best way to learn those skills is by way of MMA directly.
MacDonald started training at Toshido MMA in British Columbia at the age of just 14. What he learned there, in just six years, helped him go undefeated in 10 pro bouts, win a Canadian and World Championship Title and get signed to the UFC.
However, a loss to Carlos Condit sparked a re-examination of his training and a move to Tristar in Montreal. There he teamed up with another wrestling ace—Georges St. Pierre—and in his next fight, against Nate Diaz, he repeatedly body slammed his opponent in a way we've rarely seen even from NCAA Division I champions.
Gilbert Melendez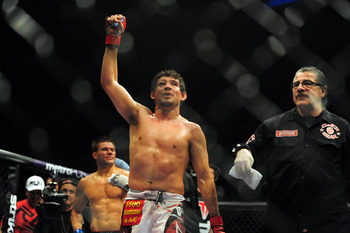 Kyle Terada-US PRESSWIRE
Gilbert Melendez, one of the best lightweights in the world, has the sort of top control only the elite NCAA wrestlers possess—but he never fought on the NCAA circuit.
Like Dominick Cruz or Demetrious Johnson, he migrated from a solid high school wrestling background to the world of MMA at a very young age, and never looked back.
As a teenager at Santa Ana High, he worked out and trained with some of the best wrestlers in California.
There he became a two-time state qualifier, earning him a scholarship to San Francisco State. However, Melendez quickly became disillusioned with his college wrestling team, who he felt lacked the worth ethic he'd encountered at Santa Ana.
Fortunately, at San Francisco State, Gilbert met another wrestler named Jake Shields who introduced him to the world of MMA, and the fighter hasn't looked back since.
Hector Lombard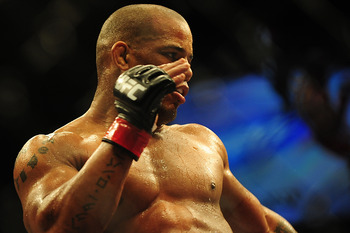 Anne-Marie Sorvin-US PRESSWIRE
Cuban-born Hector Lombard is a former Olympic judoka who has transferred the Japanese grappling art into the cage better than almost any other fighter in the world.
That judo-base has led him on a run of 25 fights undefeated, including wins over NCAA wrestlers Jesse Taylor, Jared Hess and Brian Ebersole,
No one wants to tangle with him in the clinch, and like some other NCAA wrestlers, like Chuck Liddell, Lombard uses his grappling to keep the fight on the feet and destroy his opponents that way.
Georges St. Pierre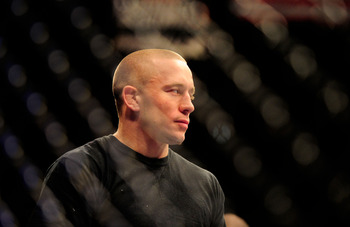 Mark J. Rebilas-US PRESSWIRE
With no wrestling background at high school or collegiate level, it is a remarkable testimony to the talent of Georges St. Pierre that he could be considered among the best wrestlers in the sport.
The Canadian, who is known for training with the country's Olympic wrestling team, can out-grapple the best wrestlers in MMA, giving him the rare ability to take the fight where he wants.
Strong and explosive in a way few NCAA fighters can emulate, GSP has become one of the most feared grapplers in the sport.
Keep Reading