WWE Survivor Series 2012: Analyzing Each Outcome for WWE Championship Match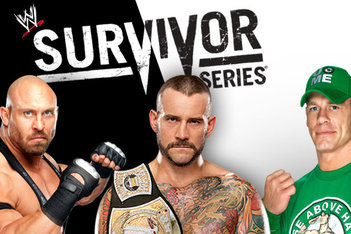 CM Punk faces a tough challenge at Survivor Series as he takes on Cena and Ryback. Credit: Cageside Seats
WWE Survivor Series is five days away and the card is taking shape. There are four title matches along with a traditional Survivor Series match announced so far.
The main event will be CM Punk defending his WWE Championship in a Triple Threat match against John Cena and Ryback.
The rest of the card is as follows:
R-Truth will challenge Antonio Cesaro for the United States Championship.
Eve will put her Divas Championship on the line against Kaitlyn.
Team Foley will take on Team Ziggler in a five-on-five elimination match.
Sheamus will invoke his rematch clause as he tries to win back his World Heavyweight Championship from Big Show.
The WWE title match obviously has a couple of ways it could play out. But which one is the best option for WWE?
WWE has to be careful with the outcome of this match because The Rock is waiting for the champion at the Royal Rumble.
Ryback has been a fresh face in the main-event scene. He has gained a lot of popularity over the past couple of months, but is he ready to hold the WWE title?
Will WWE allow CM Punk to continue holding the title for more than a year or will its golden boy John Cena begin his 11th reign?
Begin Slideshow

»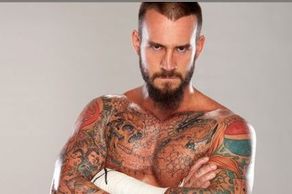 CM Punk has held the WWE Title for 359+ days. Credit: Fanpop
CM Punk's current title run is the longest WWE title run since John Cena's 380-day reign back in 2006.
WWE has planted a seed for a possible CM Punk vs. The Rock match at the Royal Rumble when Punk attacked him at the end of Raw 1000.
If Punk retains the title on Sunday, it is all but certain he will be the champion heading into the Royal Rumble. WWE should not have Punk drop the title to whoever he faces at the TLC: Tables, Ladders and Chairs pay-per-view.
Just when it seemed Punk couldn't draw any more heat onto himself, he proves everyone wrong.
On the November 12 edition of Raw, Punk and Paul Heyman interrupted the returning Jerry Lawler. Heyman faked a heart attack and Punk pretended to perform CPR on Heyman.
He is the best heel WWE has seen in years and in order to maintain his heat, he needs to be the WWE champion all the way until the Royal Rumble to take on The Rock.
The promos that will take place between The Rock and Punk leading up to their match should be fantastic, and the match will most likely be a classic.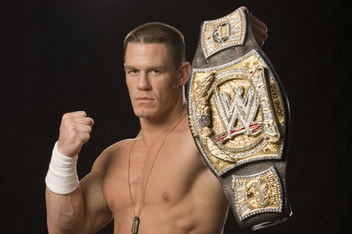 John Cena has not held the WWE Title since September 2011. Credit: Davidot
John Cena will compete in his first pay-per-view match since Night of Champions.
It's been more than a year since Cena's last title reign, and now may be a good time to put the title back on Cena.
I took a poll in one of my previous articles about when Cena should begin his next title reign. 37.1 percent of voters said never, 28.8 percent said WrestleMania 29, 7.2 voted for Survivor Series and 27 percent said SummerSlam.
WWE seems to be shying away from short title reigns, and if Cena does win on Sunday, he would presumably hold the title past TLC and head into the new year as WWE champion.
John Cena and The Rock had an awesome match at WrestleMania 28. Even though the tagline for the match was "Once in a Lifetime," they could make an exception.
The match could be built around Cena trying to avenge the loss from last year and The Rock's vow about wanting to become WWE champion once again.
Many expect The Rock to win the WWE title at the Royal Rumble and then go into WrestleMania 29 where he could face CM Punk on the grandest stage of them all.
Ryback lost to CM Punk in controversial fashion at Hell in a Cell. Credit: WWE
This may the least desirable outcome at Survivor Series.
Ryback filled in for John Cena in the Hell in a Cell main event and did a decent job.
WWE seems to be continuing the Ryback push as he is now included in the Survivor Series main event.
Ryback isn't ready to hold the WWE Championship right now. Despite his popularity, he is very limited by his in-ring abilities. He has yet to even cut a promo.
Giving Ryback the WWE title at this point would be the worst decision WWE has made in a while.
If Ryback does win on Sunday, would he only have the title until TLC or would he head into the Royal Rumble and take on The Rock as champion? For some reason, Ryback vs. The Rock doesn't seem like that big of a match.
WWE is pushing new stars, but Ryback should be in a non-title feud right now. Not to continue the comparison to Goldberg, but WWE should model Ryback's push off the WCW star's push by challenging midcard stars before entering the main-event picture.
Ryback is a different character and freshens up the title picture, but it seems too soon in his career for this kind of push.
If Ryback doesn't win on Sunday, where does he go from there? He can't go back to squash matches. He will need to enter a real feud on his way back up to the main event.