Why 4-2-3-1 Will Be the Dominant Formation at World Cup 2014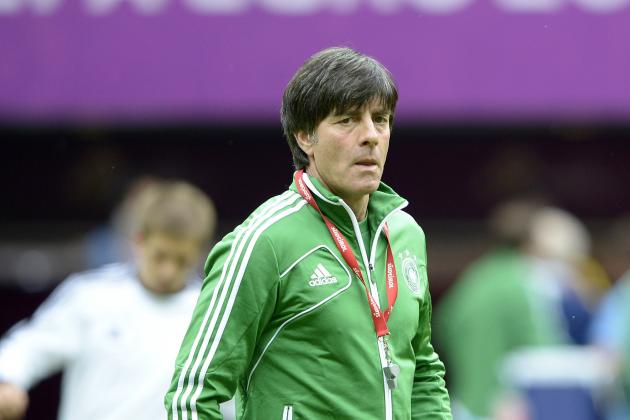 Claudio Villa/Getty Images

The 2014 World Cup will see the 4-2-3-1 formation reach its prime.
Over half the teams who qualify for the finals will be looking to utilise this system—or close variants of it—as it's proven to be a real match-winning formula in international football.
Bleacher Report takes a look at the reasons why the 4-2-3-1 will be the standard in Brazil.
Begin Slideshow

»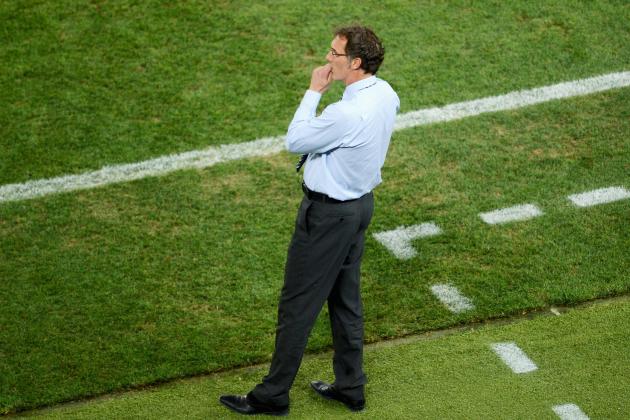 Jasper Juinen/Getty Images

Euro 2012 this summer set a real benchmark for international football.
The 4-2-3-1 was the most popular formation by far, outgunning the 4-3-3 utilised by Paulo Bento and Fernando Santos or the 4-4-2 variants favoured by Roy Hodgson and Cesare Prandelli.
Croatia, Czech Republic, Denmark, France, Germany, Netherlands, Poland, Sweden and Ukraine—a staggering nine out of 16 teams—all used the 4-2-3-1 as their main formation during the tournament.
The trend isn't unique to Europe, and with it appearing frequently across the top leagues worldwide, international coaches will be happy to pick it up.
One of the major issues with international football is the lack of playing time squads have together, so managers rarely try to implement anything too unorthodox or complex.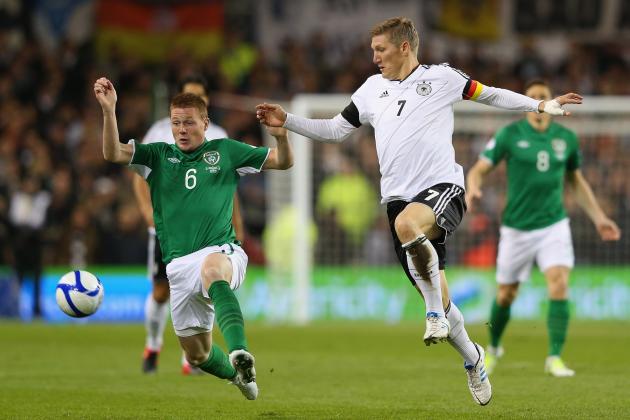 Alex Livesey/Getty Images

The 4-2-3-1 is good for plenty of things, but most important of all is its emphasis on ball retention.
International football is a slower game compared to the domestic exploits we see week on week, and that's mostly due to all major tournaments taking place after a lengthy, exhausting season.
It's tough to come into camp for a week, change formation and then play quick, attacking football. Successful international managers have found this fruitless, so the likes of Vicente del Bosque should be studied carefully.
While he implemented a 4-3-3 with Spain, his false-nine tactics were incorrectly branded as negative. He was in fact managing his players' fitness due to all of the Barcelona players participating in an unreal amount of games during the domestic campaign under Pep Guardiola.
Brazil 2014 will be a tough landscape to play in, and that's especially true for European teams. The need to slow the play will be paramount to success.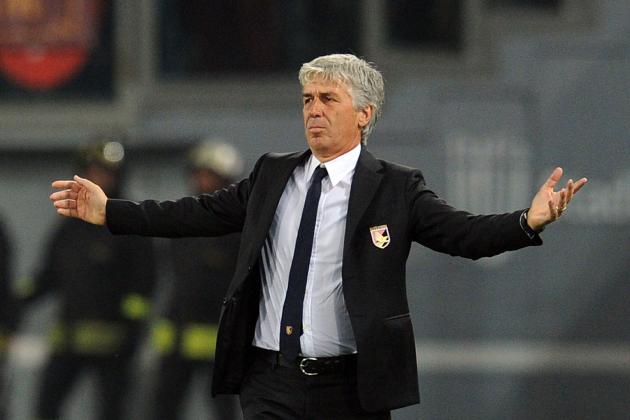 Giuseppe Bellini/Getty Images

Teams in Europe are taking big steps toward the three-man defensive system.
It's not like this formation is a stranger to the international scene, as the 2002 World Cup final saw both Brazil and Germany use it.
On that occasion, Cafu and Roberto Carlos roamed the wings while the Selecao managed to keep it tight despite carrying Roque Junior on the back line.
But the recent trend toward playing the 3-5-2 or the 3-4-3 isn't moving quick enough and doesn't suit the slower blueprint of World Cup football in hot conditions.
Maybe Euro 2016?