Breaking Down Areas Where Eagles' Tailspin Is Beyond Michael Vick's Control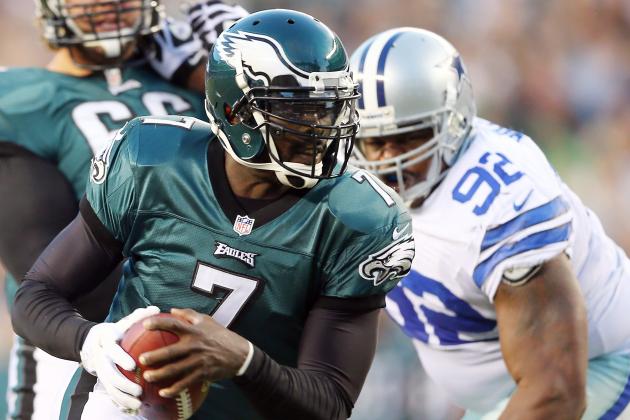 Elsa/Getty Images

It's easy to blame the quarterback when a season is going poorly, but Michael Vick is not the only one to blame for the Philadelphia Eagles' disappointing season. One could argue that he is actually not the biggest problem on the team.
In fact, that argument was strengthened in some ways by the loss against Dallas. In that game, the offense played better than expected and the team still found a way to lose.
Here are areas where the Eagles' midseason collapse is beyond Vick's control.
Begin Slideshow

»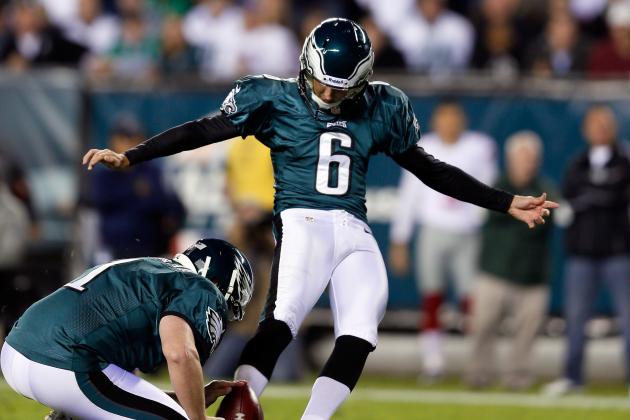 Rob Carr/Getty Images

Vick does not miss extra points. He also does not have a role in kickoff coverage.
The Eagles allowing the Cowboys to grab the lead with that kickoff return for a touchdown was completely unacceptable. It was not a great return job by the Cowboys, but rather very poor kickoff coverage.
Such plays essentially give points to the other team.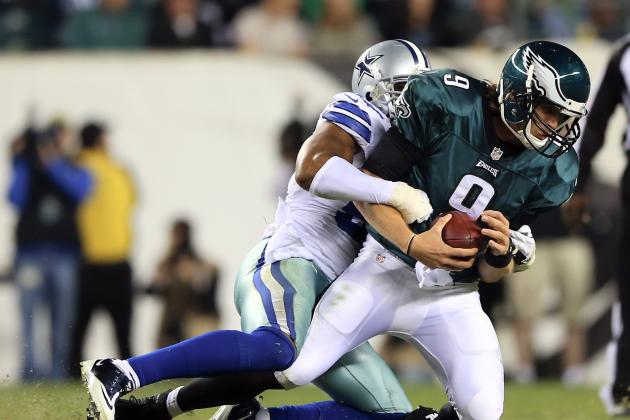 Elsa/Getty Images

The Eagles O-Line actually played much better this game. But one play still comes to mind, when Dennis Kelly completely missed a block and allowed Ernie Sims to have a free shot at the quarterback.
With such a split second of time, no quarterback could be successful.
Nick Foles was also able to have some success due to the O-Line playing much better. Vick could have been successful with that line play. But Foles was still limited by penalties by King Dunlap, which killed momentum.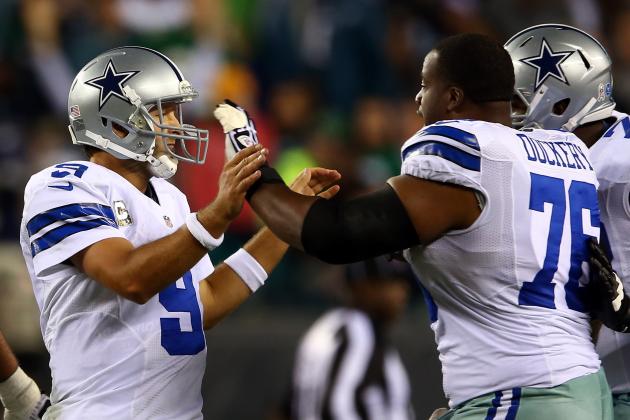 Elsa/Getty Images

The defense has been a huge letdown since Vince Young's "Dream Team" proclamation. So many tackles were missed left and right all game that allowed the Cowboys to score.
Nnamdi Asomugha has missed so many tackles this season, that he could draw comparisons to former Eagle, Asante Samuel.
The play-calling seems to have improved, but the discipline on defense is still lacking. This defense is not feared by any means anymore, and it puts pressure on the Eagles to put up big plays.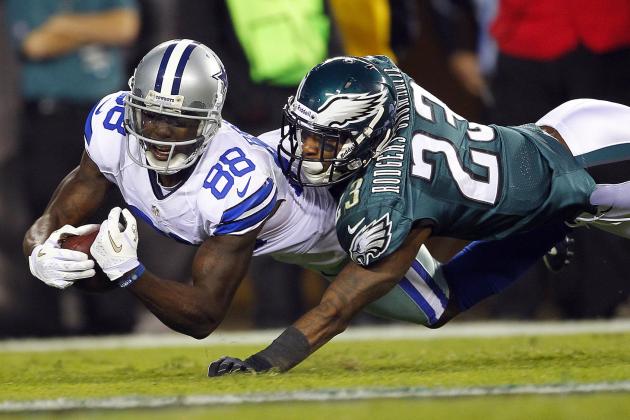 Rich Schultz/Getty Images

The Eagles cannot overcome a few bad calls. Most notable was the call that was not overturned by the officials, Dez Bryant's deep touchdown catch.
The ball clearly touched the ground before Bryant secured it, but for some reason the officials did not overturn it.
That play was the turning point in the game and gave the Cowboys the momentum they needed to win.