Stanford Football: Winners and Losers from Week 11 Game vs. Oregon State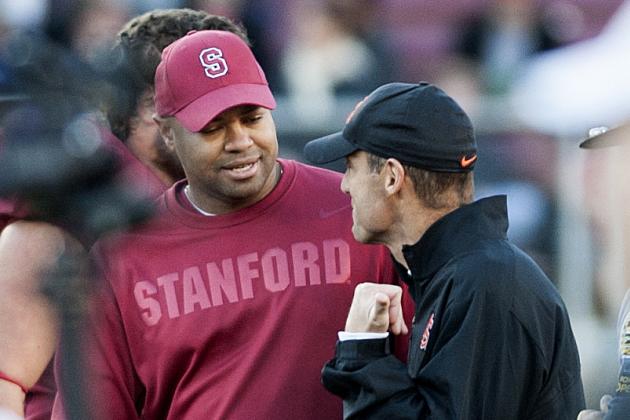 Ed Szczepanski-US PRESSWIRE

Life is filled with duality, and that's certainly the case with Stanford's Week 11 win over the Beavers. Whether it was the difference in quarterback play, or the resulting effect on the Rose Bowl, this game resulted in plenty of parallel lines between both teams.
So let's dive in for the winners and losers in this 27-23 Cardinal win.
Begin Slideshow

»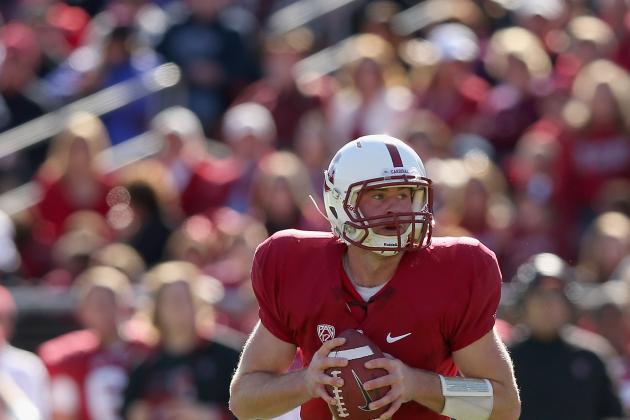 Ezra Shaw/Getty Images

Making just the second start of his career, Kevin Hogan proved he's ready for big time competition.
This wasn't Colorado (his opponent in his first start). That defense can make any quarterback look good. This was a tough Beavers defense that's been one of the Pac-12's best all season long.
In response, Hogan turned David Shaw's plug-and-play defense into a well rounded assault. The redshirt freshman completed 22-of-29 passes for 254 yards and three touchdowns.
Hogan also rushed for 49 yards.
The young QB showed a lot of poise, highlighted by a perfect 13-yard touchdown pass to Zach Ertz with 5:07 left in the game. That score became the eventual game winner.
Despite a pair of interceptions, Hogan's good certainly outweighed the bad. Next up: finding a way to keep up with Oregon in Week 12.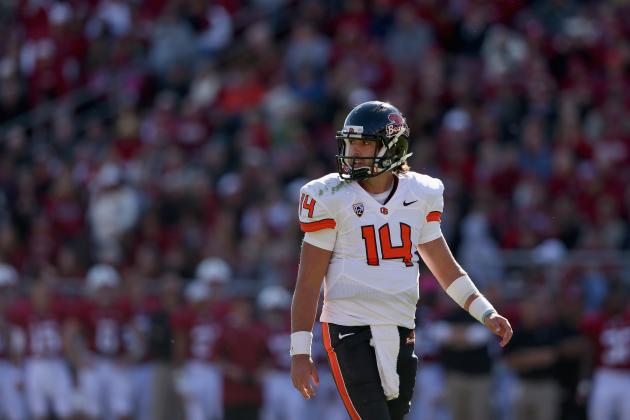 Ezra Shaw/Getty Images

While one quarterback enjoyed his coming out party, another may find himself out of the starter's spot.
Despite a shaky first quarter, Oregon State was in perfect position to win this game midway through the third. All they needed was one good sustained drive.
This is the time that Vaz decided to go ice cold, and it wasn't the first time.
The junior (making just the fourth start of his career) has often gone frozen in each of his games. In the first three, the Beavers were able to bail him out. Not so much in this one.
In the first quarter, Vaz led OSU to two three-and-outs. He then exploded over the next two quarters, driving the Beavers to a 23-21 lead entering the fourth quarter.
Once again, Vaz found himself on ice. Even with four possessions in the fourth, the Beavers couldn't score.
Vaz's late game disappearance was capped by a fumble on a tuck-and-run with 8:34 left in the game. That fumble inevitably led to Kevin Hogan's game winning drive.
After sustaining a twisted ankle on the Beaver's second to last play of the game, chances are Vaz doesn't start for the rest of the season.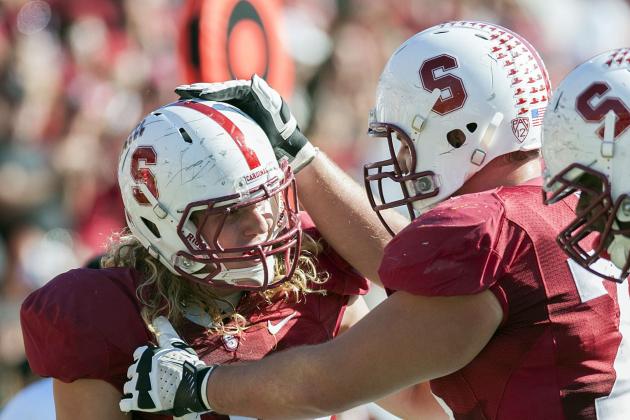 Ed Szczepanski-US PRESSWIRE

With this huge win, the Cardinal's Rose Bowl dreams are alive and well.
The season isn't over, but they're still in a fantastic position. Here are the scenarios:
If Oregon wins out, they will most likely be playing for the BCS Championship, forfeiting their Rose Bowl bid. As long as Stanford can beat No. 17 UCLA, they should represent the Pac-12's at-large bid to replace the Ducks.
Also, Oregon could lose their last two games while Stanford wins out, making them the Pac-12 North winner with a chance at the championship game (less likely).
Yes, the Cardinal still have to top the Bruins. And yes, that seems like it could be more challenging than originally planned.
But the point is Stanford ultimately controls their own fate. Not to mention, if they had lost this game they would have been out of Rose Bowl contention.
Those last two games still loom overhead, but the Cardinal are right where they need to be.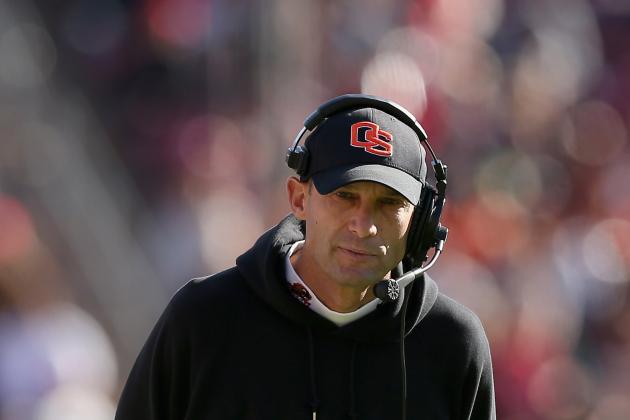 Ezra Shaw/Getty Images

While one team is alive and well in Rose Bowl contention, another can kiss their dreams goodbye.
It's been 48 years since the Beavers last played in the Rose Bowl, and it'll be at least one more year before they can return to that level of Pac-12 glory.
Even if the Beavers win out and the Ducks lose their last two, OSU will either be tied or one game behind Stanford in the Pac-12 North. If they're tied, the Cardinal get the nod because of their Week 11 win over the Beavs.
With that said, this is still a program that can hold their heads high. 2012 has been quiet the turnaround after last season's 3-9 finish.
But the Rose Bowl would still have been a huge accomplishment for Mike Riley and his Beavers. The perfect cap on the perfect underdog story. It's hard not to think of such things when you start out the season 6-0.
At least there's always next season.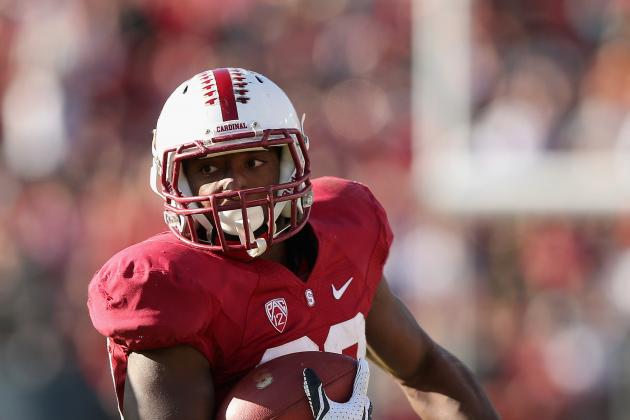 Ezra Shaw/Getty Images

Despite the duality between these two teams' winners and losers, one man stands on his own.
One of the biggest winners this week had to be Stanford running back Stepfan Taylor. Taylor rushed for 114 yards and a touchdown, averaging 6.0 yards per carry. He also had 47 yards receiving, including a 40-yard touchdown catch to keep the Cardinal within two heading into the fourth quarter.
It was a perfectly executed play.
With his standout performance, the senior tailback has now eclipsed 1,000 yards rushing for the third season in a row.
His two touchdowns gave him 40 for his career. That's good enough for second all-time at Stanford, just four back from Toby Gerhardt and first place.
With three games left (including an inevitable bowl appearance), the record is well within reach.
The game also propelled Taylor into plenty of award discussion. He's been announced as one of the finalists for the Doak Walker award, given each year to the nation's best collegiate running back.
Needless to say, Week 11 was big for this outstanding player.