The NBA's 10 Laziest Players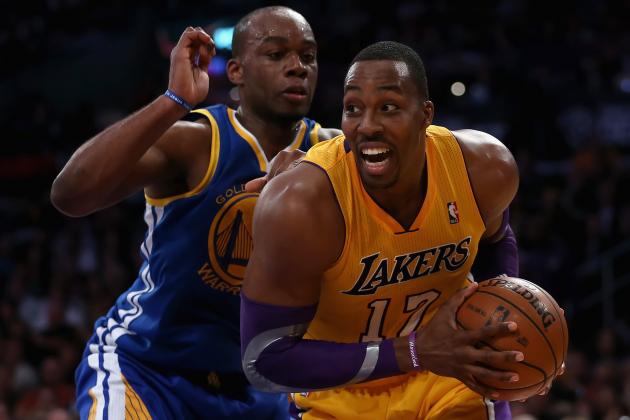 Jeff Gross/Getty Images

The concept of the lazy NBA player is a pretty absurd one. One would think that since they are making millions of dollars to play basketball and are the best players on the planet that every member of the league would put in a consistent, disciplined effort night-in and night-out.
While that is true for most players in the association, it is certainly not true for all. For every Kenneth Faried or Tyson Chandler who makes his living on putting in a superhuman effort despite a limited skill set, there is an Andray Blatche who seems incapable of staying fit for a whole season, let alone living up to his potential.
Laziness can come in a myriad of forms in the NBA. It can be everything from struggling to stay in shape during the regular season to failing to develop as a player to even something as simple as settling for difficult shots instead of being aggressive offensively.
Obviously, the 10 players listed here are top-notch athletes if looked at in a global sense, but when compared to their peers in the league, they collectively earn the title of laziest players in the NBA.
Begin Slideshow

»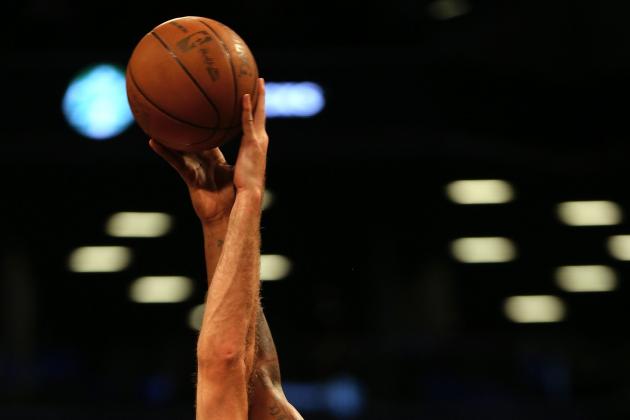 Elsa/Getty Images

To many, the Brooklyn Nets' Andray Blatche is the quintessential lazy NBA player. Blatche entered the league straight out of high school and was the picture of inconsistency during his tenure with the Washington Wizards before the team, looking to improve their locker-room culture, ultimately waived him with the amnesty clause.
There is no denying Blatche's sheer talent; he is a very capable scorer and rebounder when he wants to be thanks to his solid jump shot and polished skill set, in 2010-11, he averaged an impressive 16.8 points, 8.3 rebounds and 2.3 assists per game.
However, Blatche has never maximized his physical abilities, often taking poor, low-quality shots and not looking to attack the basket. In addition, despite being a passable shot-blocker, Blatche puts forth little to no effort on the defensive end of the court.
The Washington front office kept waiting for Blatche to morph into a player to build around alongside John Wall, but his refusal to mature, buy into a team-first system and elevate his overall game left the team with no choice but to part ways with him after seven long years.
Beyond his actual performance on the court, Blatche often struggled to stay in shape during the regular season while in Washington. For a player of his talents to not fully commit to the game physically is incredibly disappointing, as he has all the skill necessary to be a dominant player but seems incapable of putting the pieces together himself.
Now, Blatche is a bench player for the Nets, averaging 6.4 points and 6.2 boards on 32.4 percent shooting from the field while trying to desperately to shake his reputation as an unmotivated player and a detriment to his team's culture.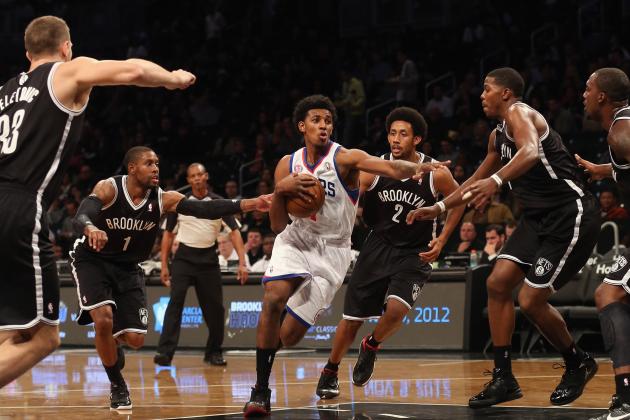 Bruce Bennett/Getty Images

Throughout his career, Nick Young has been tagged as a solid perimeter scorer, whether it was with Washington or Los Angeles. However, that is the only term that could be applied to Young, who has shown little desire to develop a well-rounded game during his five-year stint in the league
The problem with Young is that the teams he plays for are not looking at him as a three-point shooting specialist who plays 15 minutes and is on the court solely to stretch out a defense. Young, particularly in Washington, was considered a first option and a player who his club would attempt to run their offense through.
Unfortunately, all that translated into were a slew of contested outside shots and almost no playmaking from the USC product. In his best statistical season, Young averaged 17.4 points per game and made 38.7 percent of his threes, but shot just 44.1 percent overall and passed out an anemic 1.2 dimes in nearly 32 minutes of playing time per game.
Young is a true talent, but he absolutely refuses to try and make his teammates better, and once the ball enters his hands, there is little chance he opts to dish it off instead of firing away.
Throughout his career, Young has battled inconsistency and inefficiency, two things that are common among lazy players. He has a solid handle, but rarely attempts to get to the rim, instead settling for more difficult but less physically punishing field-goal attempts more often than not.
In addition, as a 6'7" shooting guard, he has a match-up advantage over nearly every player at his position but rarely exploits it on either end of the court, as he is far from an impact defender and does not have any consistent form of post offense to use to exploit his height.
Now with the Philadelphia 76ers, Young is averaged nine points, 1.5 rebounds and 0.5 assists per game while connecting on just 33.9 percent of his shot attempts and 28 percent of his three-pointers in 24.7 minutes per night off the bench.
His Game 1 against Memphis as a Clipper, in which he had 19 points and hit three-of-four attempts from distance, will live on in NBA history, but Young's lack of motivation has significantly lowered his ceiling as a player.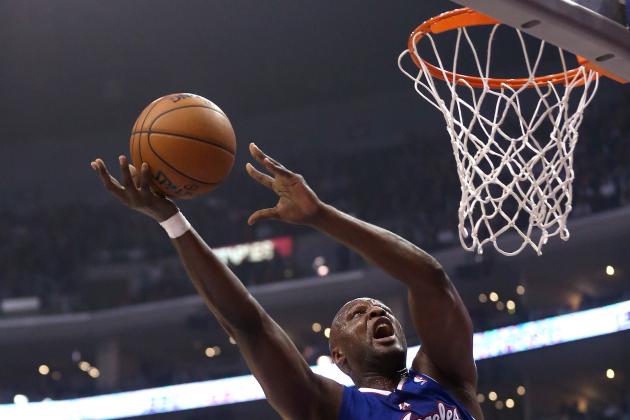 Stephen Dunn/Getty Images

When he was serving as the sixth man on consecutive NBA championship winners, no one would have accused Lamar Odom of being lazy, but a horrendous season in Dallas and an equally unimpressive start to his Clippers career have earned him a spot on this list.
With the Lakers, Odom was a dangerously versatile forward, someone who could handle the ball, hit shots from anywhere on the court and play all three frontcourt spots depending on what his team needed.
However, after nearly being dealt to New Orleans in Los Angeles' aborted Chris Paul deal, he demanded a trade and was shipped to the Mavericks, where he managed to not look engaged or motivated for a single second en route to averages of 6.6 points, 4.1 boards and 1.7 assists on 35.2 percent shooting before being shut down for the playoffs by the team.
Odom was then shipped to the Clippers, where it was expected his return to his beloved Los Angeles might inspire him to care about basketball again. However, that could not be further from the case thus far in the 2012-13 season.
Through seven games, the former Sixth Man of the Year is playing just 11 minutes and averaging a horrendous 1.6 points, two rebounds and 0.7 assists per game while connecting on 20.8 percent of shot attempts, a staggeringly low total.
Odom was expected to provide the Clips with another veteran with championship pedigree that could be a vocal leader and help this team on their quest to an NBA championship. After an extremely disheartening start to the season, that seems to be quite unlikely.
Given his long, successful career, Odom obviously has the opportunity to work himself back into form and prove he can again be an impact player, but given how woefully out of shape he has been since hanging up his purple-and-gold jersey, all signs point to Odom's career ending with a whimper, not a bang.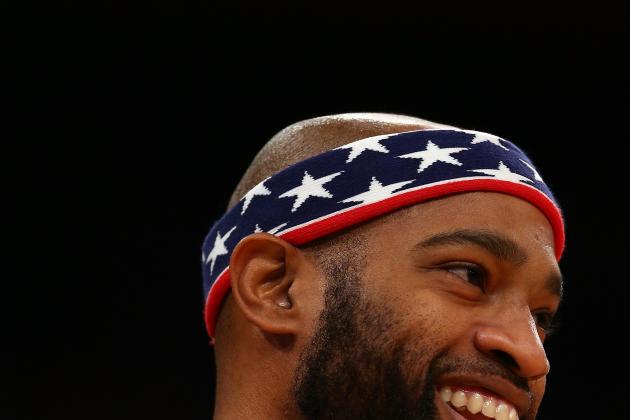 Elsa/Getty Images

Vince Carter has actually played well through the beginning of his second season with the Mavericks, averaging 14.3 points, 3.6 rebounds and 1.6 assists per game while shooting 40.9 percent from the field and 40 percent from three-point territory.
However, given his tumultuous history in the league, he has a spot on the list of NBA's laziest players absolutely locked up. It is oft discussed, but Carter's admission that he never tried as hard as he should have while a part of the Toronto Raptors is positively disturbing for a franchise-caliber player.
Carter, in his prime, was an athletic specimen who could soar above the rim and was capable of exploding on the offensive end on any given night. However, his lack of consistent effort kept his teams from ever advancing past the second round of the postseason.
Carter never utilized his strength and quickness to be the impact defender he was fully capable of being in his prime and nowadays is an outright liability on the defensive end. He can come up with steals thanks to his quick hands, but does not keep his man in front of him consistently.
Today, Vince is far from "half-man, half-amazing" and relies more and more on the perimeter shot instead of taking the ball to the hole. This season, he is attempting 5.7 three-pointers per game and though he has shot the ball well to start the season Carter is not an elite shooter and it is likely that his percentage will dip slightly as the year continues.
At one point the sky was the limit for Carter during his time with Toronto and New Jersey, but due to his questionable work ethic, he will likely never earn a trip to the NBA Finals and while he will retire with plenty of money and All-Star appearances, there will always be those who thought he never lived up to his potential.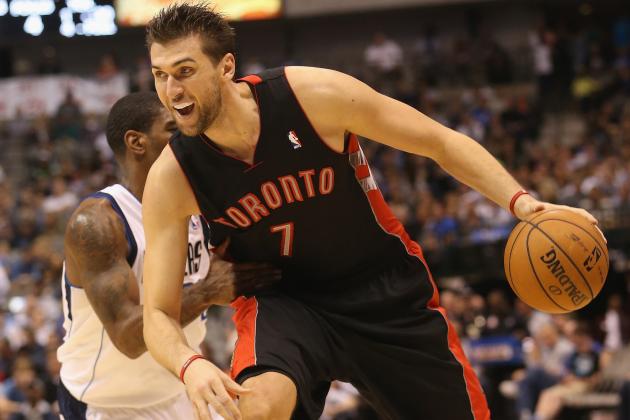 Ronald Martinez/Getty Images

Andrea Bargnani is a 7-foot-tall center that for his career has averaged 4.9 rebounds per game. That sentence alone should tell fans everything they need to know about the former first overall pick of the Toronto Raptors.
Bargnani is one of the league's better scoring big men, as he is averaging 17.2 points and shooting 38.5 percent from behind the three-point line in the 2012-13 season, but he also fails to utilize his size as a part of his game, instead opting to play like a guard.
He is a quintessential jump-shooting European big man, and that is reflected in his rebounding numbers, free throw attempts and overall field goal percentage, which currently sits at a paltry 38.5 percent for this current season.
Though his outside shooting creates match-up problems and can help open up the floor for driving guards, someone of his size should be more capable or at the very least willing to play in the post. With his shooting ability, he would be a nightmare if he could go to the line seven or eight times a game, but he drifts so far out on the perimeter that it rarely happens.
In addition, Bargnani is a predictably soft post defender and shot blocker who is easily bullied around on the inside by stronger, more physical big men. The Raptors have Amir Johnson and Ed Davis to provide interior muscle, but given how long Bargnani is on the floor and how integral he is to the team's offense, they need him to make some sort of impact beyond just hitting jumpers.
He has also plateaued in recent years, peaking during a 2010-11 campaign where he averaged 21.4 points and 5.2 boards but still shot just 44.8 percent from the field. Since then, his scoring numbers and efficiency have both regressed, as has his rebounding.
Bargnani is a very unique, skilled big man, but a team cannot expect to be truly competitive with a center who regularly shoots 6-for-16.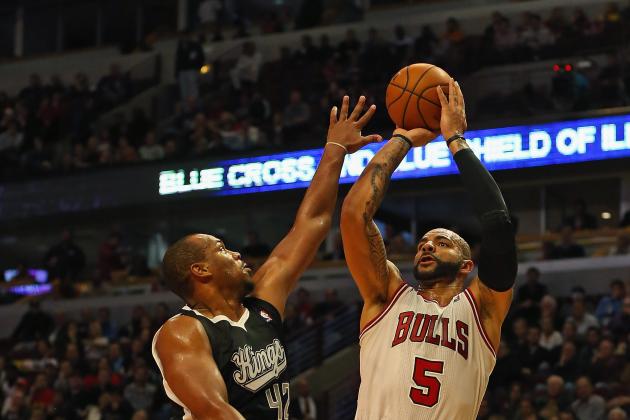 Jonathan Daniel/Getty Images

With the way that his numbers have regressed during his time with the Chicago Bulls, it is hard to believe that Carlos Boozer was a two-time All-Star and a perennial 20-10 player during his time with the Utah Jazz.
However, Boozer has underperformed after signing a lucrative contract with Chicago in the summer of 2010 and the knock on him has been his lack of consistent effort, primarily on the defensive end of the court.
Boozer can put up gaudy rebounding numbers, averaging 9.9 rebounds for his career and 8.3 in 2012-13, but he is the classic example of a player who slacks off in his man-to-man defense in order to put himself into great rebounding position for when the shot goes up.
He is strong, but cannot guard the post well and is easily backed down or shot over by opposing power forwards and centers. He can also struggle with focus and commit foolish fouls on the defensive end of the floor.
On the offensive end, Boozer can be tough to contain because of his strength and post moves, but this season he has been settling too often for the 18-foot jump shot. While he can hit that shot, it is not necessarily the best decision for the Bulls' offense, which flows smoother with Boozer operating out of the post.
This season in particular, Chicago was counting on Boozer, as well as their other complementary pieces, to step up and carry the team while Derrick Rose recovers from his ACL tear, but unlike Luol Deng and Joakim Noah, Boozer has not risen to the occasion.
He had a strong first two games against Sacramento and Cleveland, but besides those two games, he has played mediocre basketball and is averaging just 9.2 points, 8.4 boards and 3.4 dimes on 33.3 percent shooting through six games in the month of November.
With Taj Gibson nipping at his heels for playing time, many are calling for Chicago to amnesty Boozer due to his poor play, which is largely due to his lazy attitude on the floor.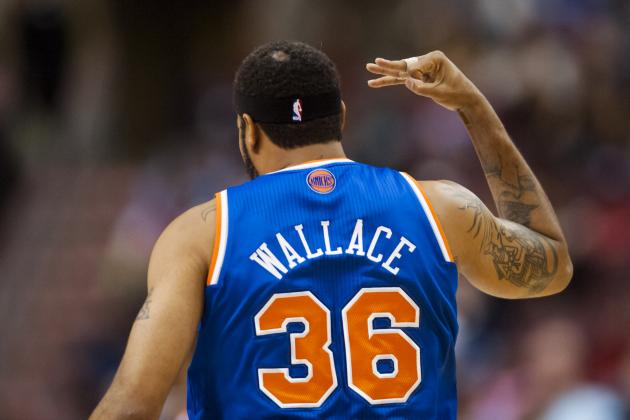 Howard Smith-US PRESSWIRE

Rasheed Wallace was thought to be retired for good following the Boston Celtics' Game 7 Finals defeat at the hands of the L.A. Lakers, but the former All-Star shocked the basketball world by signing a veteran's minimum deal with the New York Knicks in the summer of 2012.
While 'Sheed has actually been a pleasant surprise for New York, averaging 5.5 points and three rebounds per game in limited minutes, Wallace is still among the league's laziest players due to his lack of physical conditioning.
Obviously, it was not expected that Wallace would be in peak condition entering the season coming off of two years of retirement, but prior to his retirement, he was far from a well-conditioned athlete.
On the Celtics, Wallace was content to jack-up three-pointers and not use his size and physicality to play around the basket like he did in his days with the Detroit Pistons.
For the Knicks, that trend has continued. Wallace is shooting just 44.4 percent from the field and is managing to jack up nearly three three-pointers per game in just 9.5 minutes of playing time, connecting on 27.3 percent of them.
At this juncture, Wallace is not expected to do more than play spot minutes in the frontcourt, but the team has looked to him more than many expected this early in the year, and though he has had his moments during the Knicks' impressive 4-0 start, he is still not playing particularly tight defense or running the floor well.
Though his conditioning problems will not hamper New York too significantly early in this season, any time a player uses the regular season as an opportunity to work themselves into shape, they belong among the league's laziest players.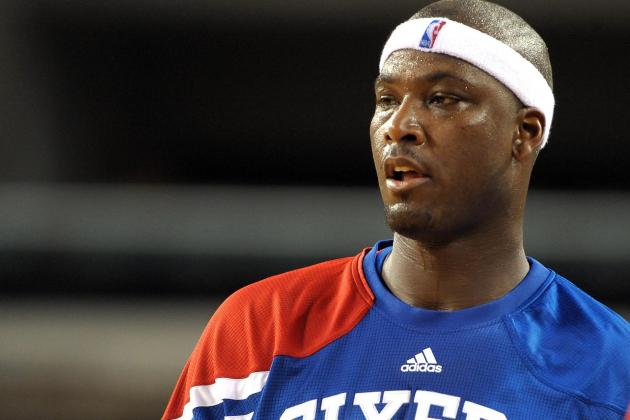 Eric Hartline-US PRESSWIRE

One of the staples of any lazy player list in the last decade, the Philadelphia 76ers' Kwame Brown has received more jabs for his uninspired play than praise since being the first overall pick of the Washington Wizards in 2001.
Despite Andrew Bynum's knee troubles and prolonged absence from the floor, the Sixers are still barely playing Brown, who injured his calf but prior to that had appeared in just one game for 11 minutes and notched four points and three boards.
Brown came into the league as a high-upside project player who could potentially become a dominant center and shot-blocker, but his atrocious work ethic kept him from developing with Washington, as did his generally poor attitude and lack of maturity.
Now as a 30-year-old, Brown appears content to simply bounce around the league and collect paychecks from size-strapped teams while putting in the bare minimum amount of effort on the court. The 6'11" big man is a decent rebounder, but he has bad hands and an extremely raw offensive game making him more of a liability than an asset when he does manage to get playing time.
Brown is a classic case of a player with plenty of natural talent who never worked to improve his game and as a result never even scraped his ceiling as a player. He showed brief glimpses of promise with Washington and Los Angeles, but it was always offset by a display of ambivalence or a complete mental lapse while on the court.
He is a poor defender despite his tremendous physical tools and has never been able to anchor the paint or guard the block as well as smaller, more aggressive frontcourt players can. In addition, he can contribute little as an interior scorer and at this point serves mostly as a body.
Kwame Brown had a chance to be something special in this league, but barring a miracle, the most memorable thing he contributed to the basketball world is Stephen A. Smith's rant about him.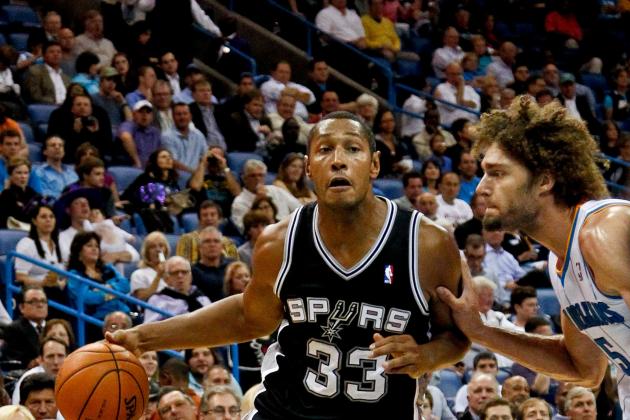 Derick E. Hingle-US PRESSWIRE

Boris Diaw is in passable shape with the San Antonio Spurs now, but it is easy to remember back to his days with the Charlotte Bobcats when he looked like he simply did not belong in the NBA.
Diaw is one of the league's more skilled big men, he can handle the ball and pass, shoot outside shots and play inside as well, but too often he does not take the ball inside and will settle for jump shots.
In addition, his struggles to stay in game-ready shape have led to serious inconsistencies on a night-to-night basis. One day he will torch an opponent with his unique skill set and the next he will look out of gas in the first quarter, lumbering up and down the court.
For the 2012-13 season Diaw has put up mediocre numbers, averaging 5.4 points, 3.6 rebounds and 3.1 assists on 61.5 percent shooting from the field, but just 14.3 percent from three-point territory.
Defensively he is easy to push around in the post, and does not move his feet particularly well. While part of this is due to being undersized, some of it is also his unwillingness to be physical and rugged on the less glamorous end of the floor.
He has played an average of 25.6 minutes per night but has failed to make a consistent impact playing alongside Tim Duncan in the San Antonio frontcourt. Part of that is due to the Spurs' deep rotation, but it also his complacent attitude, which can keep him from impacting the game in the way his is capable of doing.
At just 30 years of age and with no serious injury history, it is amazing how quickly Diaw has fallen off from his days as a quality point-forward with Charlotte and the Phoenix Suns, but while he still has the talent to make an impact on the court, Diaw is unwilling to put in meaningful effort every night.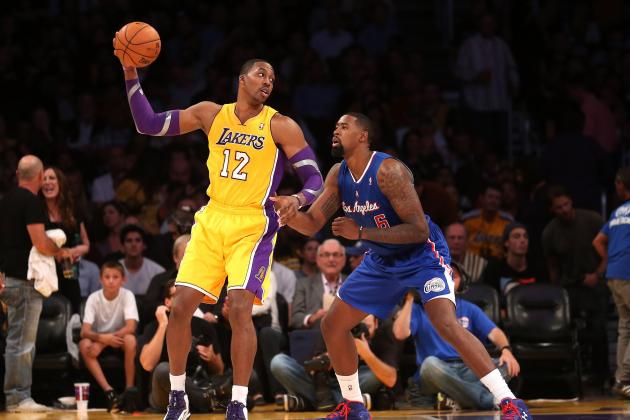 Stephen Dunn/Getty Images

This admittedly might cause some controversy, but the gripe with Dwight Howard is not that he does not try on the court when he is out there; it is that since entering the league, he has not done particularly much to develop the more nuanced aspects of his game. He fits the DeAndre Jordan mold of "lazy," not the Kwame Brown mold of "lazy."
As long as Howard is healthy, he will be capable of finishing at the rim, snatching rebounds and swatting shots, but that is because of his athletic abilities, not his skill. In actuality, Howard is far from a skilled player despite all of his success in the league.
The main knock on Howard is his truly horrendous free-throw shooting. Dwight goes to the line as much as anyone, but he struggles mightily to convert those opportunities for easy points. Howard is attempting 11.6 shots from the charity stripe, but is connecting on just 5.9 of them for a 50.6 percent average.
Howard's inability to hit his foul shots figures heavily into how teams play him, as they often employ the "Hack-a-Dwight" scheme, placing Howard on the line and hoping he misses one or both of his attempts. This also makes it difficult to keep Dwight, one of the games best interior defenders, on the court during crunch time of a close game.
With 2012-13 being his ninth year in the league, it is still somewhat amazing that his free throw shooting peaked in his rookie campaign, when he hit 67.1 percent. There is no reason that he shouldn't be able to connect on at least 65 percent of his foul shots if he were to put in the time to improve his technique. The team does not need him to be going 9-of-10 every night, but just not to be a complete liability.
In addition, though he has improved his post game it still leaves a lot to be desired. He mostly relies on brute force to power his way to the rim and while he has improved his hook shot, he does not exactly have a plethora of moves once he catches the ball. At times, he can also struggle to handle double teams and can be relatively turnover prone.
Obviously, Howard is an elite player and will be for years to come, but his lack of development as a player may keep him out of all-time discussions when he finally hangs up his high-tops.