Indiana Pacers: 5 Expectations for Indiana Without Danny Granger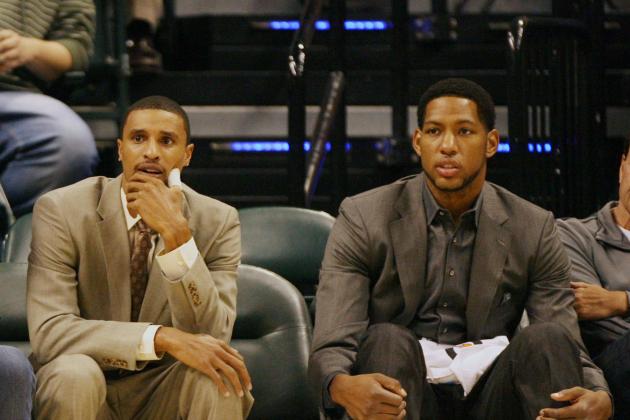 Brian Spurlock-US PRESSWIRE

Coming into the season, the Indiana Pacers knew that they would be missing Danny Granger for a few games. Now, Granger is out for three months after receiving an injection for patellar tendinosis, a more severe form of tendinitis.
While a few games seemed manageable, Indiana is going to have a much bigger challenge on its hands without Granger for a better part of the season. The team will have to find a new leading scorer and go-to offensive player.
More than that, they will have to replace his leadership and intensity on the court.
So what is going to happen while Danny Granger sits on the bench in his suit? Keep reading to find out.
Begin Slideshow

»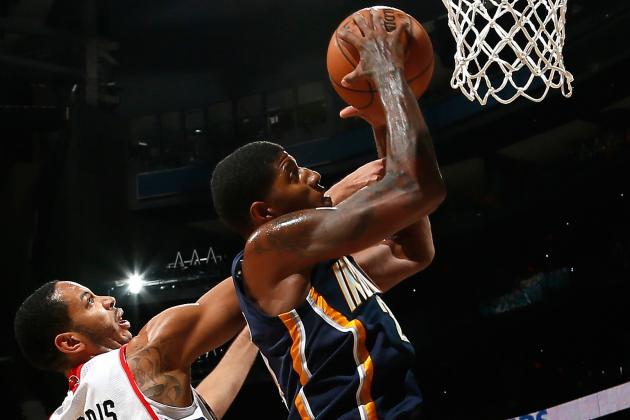 Kevin C. Cox/Getty Images

With the loss of Danny Granger, perhaps nobody has seen their expectations rise more than Paul George.
George, the 6'8" shooting guard, has been one of the most highly touted Pacers in recent history. It was already largely expected that Paul would have a breakout season, but he will be relied on more than ever without Granger in the lineup.
Last season, George averaged only 29.7 minutes per game. This season he is at 38.6 per game, a number that won't drop drastically until Danny Granger comes back.
While George has certainly earned his playing time, he is also assisted by the fact that he is backed up by Lance Stephenson, while Gerald Green starts at small forward. Without Granger, this Pacers team is much less deep than they hoped to be, and Paul George is going to have to play a lot more minutes than usual to make up for it.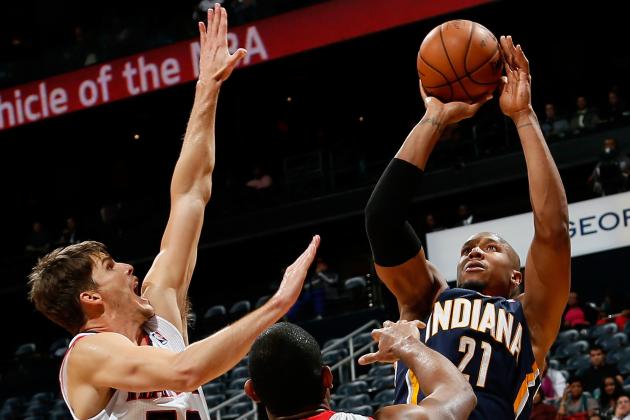 Kevin C. Cox/Getty Images

Up to this point in the season, the Indiana Pacers have relied on David West offensively, mostly due to the inefficiency that Paul George and Roy Hibbert have continued to show.
So far, West has taken 16.6 shots per game and averaged 16.7 points per game. Unfortunately, West has only shot around 44 percent from the field, which is a terribly inefficient way to score points.
Still, fans can count on David West leading the Pacers in scoring while Granger is gone. The veteran power forward is their best offensive option, has been playing 34.6 minutes per game and will only become a more efficient shooter as the season wears on.
Paul George may challenge for the scoring crown as he also continues to improve, but look for West to beat his career average of 16 points per game while leading the Pacers in scoring.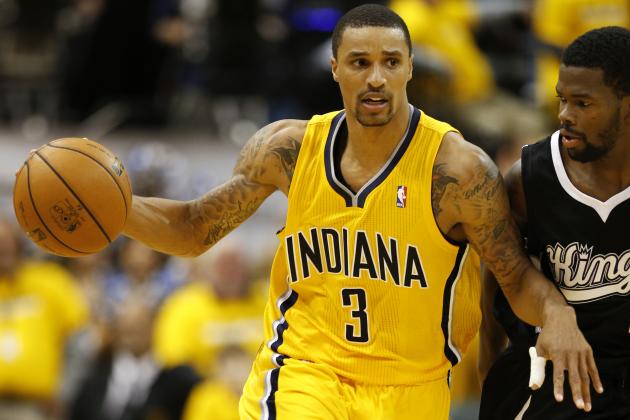 Joe Robbins/Getty Images

No Pacer has improved more this season than George Hill. So far, Hill is averaging 15.1 points, 4.0 rebounds and 5.1 assists per game.
Those numbers are far above his averages of 9.6 points, 3.0 rebounds and 2.9 assists per game last season. While that jump can partly be attributed to the 10 extra minutes he is playing per game, it is also a result of the absence of Danny Granger.
For one, Granger thrives in isolation plays. Without him, Hill is much more free to handle the ball and hit open shooters. Also, there are simply more shots out there to take and Hill has taken his share by shooting 12.6 times per game.
Hill has definitely benefited from the improved number of minutes, but the absence of Danny Granger will allow George Hill to have a career year.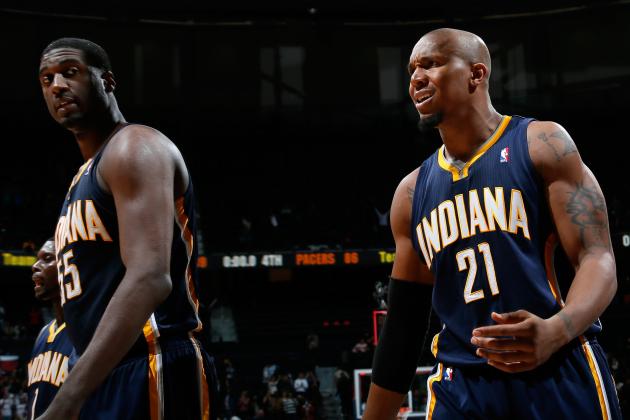 Kevin C. Cox/Getty Images

Before Danny Granger went down, this Indiana Pacers team was supposed to challenge for a top-four spot in the Eastern Conference. Now, this team will be lucky to win over 50 percent of their games while Granger is sitting on the bench in his suit.
Granger has missed seven games and is supposed to be back in early February, which means he will miss around 49 or 50 games total. While many people believed initially that the Pacers would be just fine without Granger, their early struggles have proven just how important he is to their success.
So far, the Pacers have won three games and lost four. While that's not a terrible record, they have only beaten Toronto, Sacramento and Washington while also losing to the likes of Charlotte and Minnesota. The good news is that three of their four losses have been within three points.
Still, that doesn't bode well for Indiana, as they obviously miss Danny Granger in crunch time. Right now they look like a .500 team and will likely win around 25 of the 50 games that Granger is supposed to miss.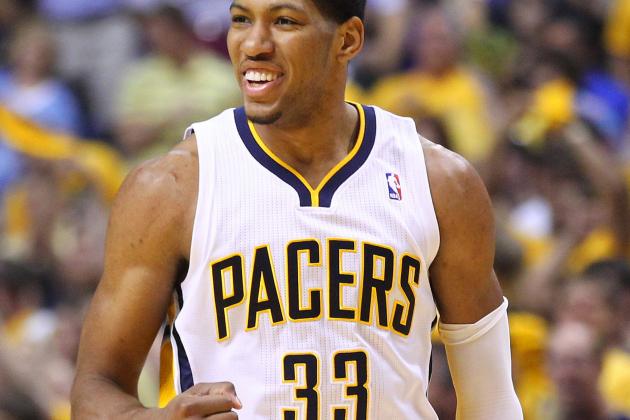 Michael Hickey-US PRESSWIRE

Like the last slide stated, this Indiana team is a .500 squad when Danny Granger is sitting on the sideline.
The good news for them? They play in the Eastern Conference, where teams who win 50 percent of their games regularly make the playoffs. Just look back two years ago when Indiana made the playoffs despite going four games under .500.
The other good news is that Granger should be able to return and play around 30 games with the Pacers before the playoffs. That will give them time to both comfortably make the playoffs and help the team regain the chemistry that it will have lost.
The Pacers still have several talented players who can help carry them to the playoffs, they simply need Danny Granger to truly challenge teams once they get there.