Norwich City: 3 January Signings to Assure Premier League Survival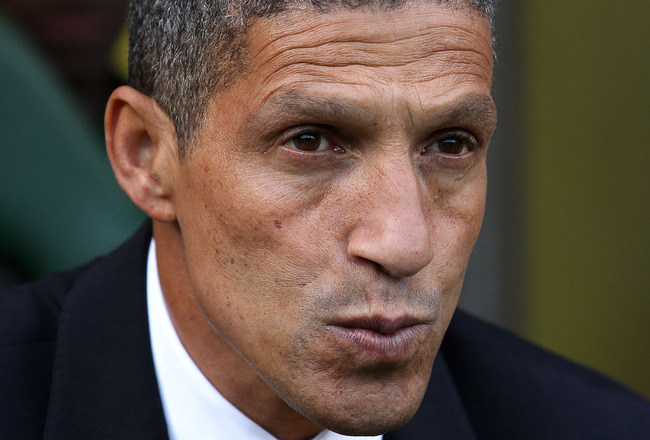 Jan Kruger/Getty Images
Chris Hughton will be pleased with Norwich City's improvement in form and will be looking forward to further strengthening his squad during the January transfer window. I think it is clear to the majority of fans where the team needs extra quality.
The last four league games have yielded eight points from a possible 12. Hughton has certainly succeeded in making his team tough to beat. There has also been a significant change in defense with three clean sheets in the last four games.
However, the side has only managed to score three goals in their last four league games, suggesting there is an improvement required in chance-creation and finishing. Norwich still seem to be fairly reliant on the goals from Grant Holt.
So, sit back, relax and enjoy the slideshow on three possible attacking targets.
Charlie Austin (Burnley)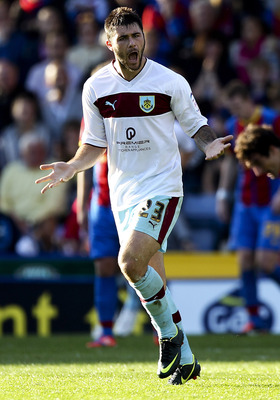 Ben Hoskins/Getty Images
It appears that Burnley striker Charlie Austin is the one from the Championship that most Premier League clubs will be looking at. He has already managed to bag himself 20 goals in all competitions. It is more than likely that offers will come in during the January transfer window.
Of course, bigger clubs than Norwich City have been mentioned. However, the forward may prefer a move to Carrow Road knowing that he has a better chance of playing regular football. Austin's ability has been known about for a while. He looked a very decent player in League One while he was a Swindon Town player.
However, it has taken him a little bit of time to adjust to Championship football. But now he has made that transition, he may be ready to try the Premier League on for size.
Tom Ince (Winger)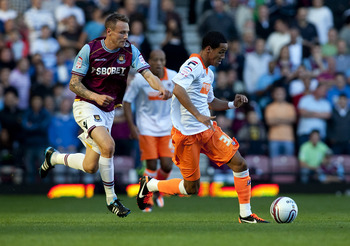 Ben Hoskins/Getty Images
I'm a big fan of what the Blackpool winger Tom Ince could bring to the table at Norwich City. My feeling with the our current crop of wingers is they all have great qualities. However, I'm not sure we have what I would regard as a complete player.
It should also be noted that players like Andrew Surman and Simon Lappin don't look to be firmly in the plans of Chris Hughton. This may mean that the Norwich boss is after another player that could make a difference.
Ince has proved that he has an eye for goal as well as providing assists; he has already scored nine goals this season, something that could be very useful to Norwich City given their apparent lack of firepower.
Clearly, the Blackpool winger will be a man much in demand from Premier League clubs. But the opportunity to continue his education at Carrow Road may be appealing to him. He would be in a squad that is made up of mainly British players, and he would get the opportunity to play on a regular basis.
Craig Mackail-Smith (Striker)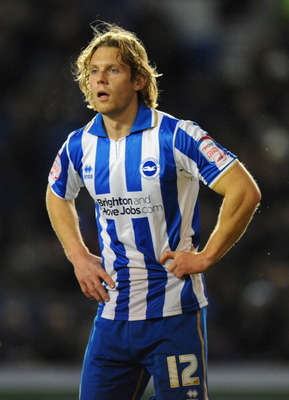 Mike Hewitt/Getty Images
I really wanted to include Wilfried Zaha in this place, but after seeing Crystal Palace demanding a £20million transfer fee, I have had to have a bit of a re-think.
On another note, I think it is highly likely that Norwich will go back in for Craig Mackail-Smith. It was reported during the summer that the club had bid £3million for the player, an offer that Brighton suggested was good but not quite enough to secure the deal.
Let me make it clear that I do think there are likely to be better options for Norwich to look at in the foreign markets. But I wouldn't want to guess who they could be; also Chris Hughton may prefer to do his shopping at home during the January transfer window. This is because his signings need to be ready to hit the ground running.
The Brighton striker has made a decent start to the season, scoring nine goals. And I think he would add something to our attack. So, he could be well worth having a look at, providing the price is not too steep.
Keep Reading