Georges St-Pierre and the 10 Best Canadian Fighters in MMA History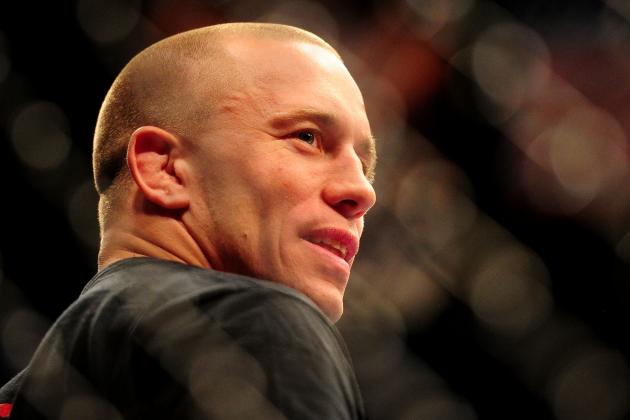 Mark J. Rebilas-US PRESSWIRE

While the United States and Brazil have dominated most divisions throughout MMA's short history, Georges St-Pierre has carried the torch for Canadian fighters by reigning over the welterweight class for most of the past five years.
At UFC 154, St-Pierre will attempt to reclaim his position as undisputed champion in a bout against interim titleholder Carlos Condit. Condit earned his belt with a win over Nick Diaz during St-Pierre's 18-month absence due to a knee injury.
The face of Canadian MMA will be making his highly anticipated comeback in his home country. As a tribute to the hosting nation's wealth of MMA talent, let's take a look at the greatest Canadian fighters to ever step into the cage.
Begin Slideshow

»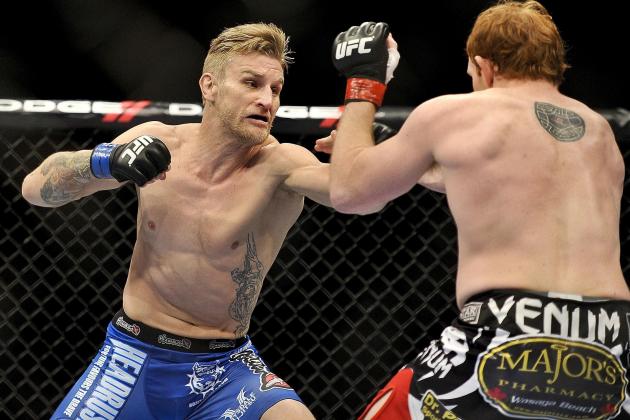 Paul Abell-US PRESSWIRE

MMA Record: 34-16, 1 NC
Accomplishments: Tachi Palace Fights champion, UFC title challenger, WEC title challenger
After winning seven of his first 10 MMA fights, John Alessio was awarded a UFC title shot before he ever stepped inside the Octagon.
Alessio would come up short in his chance to win UFC gold, as he was forced to tap due to armbar in the second round of his bout with Pat Miletich. Following that loss, Alessio wouldn't return to the UFC for nearly six years, during which time he scored knockout wins over Sean Pierson, Chris Brennan and Eiji Mitsuoka.
When he finally returned to the Octagon, Alessio was defeated once again by Diego Sanchez. This time, though, Alessio would be given the chance to continue competing under the Zuffa banner, and he eventually earned a WEC title shot with a submission victory against Brian Gassaway.
Nonetheless, another second-round submission, this time at the hands of Carlos Condit, prevented Alessio from being crowned champion.
Following his stint with the WEC, Alessio picked up some notable wins over Luigi Fioravanti, Chris Clements and War Machine. Alessio was eventually signed by the UFC once again, but he failed to pick up his first win with the organization during a two-fight stay that saw him lose to Mark Bocek and Shane Roller.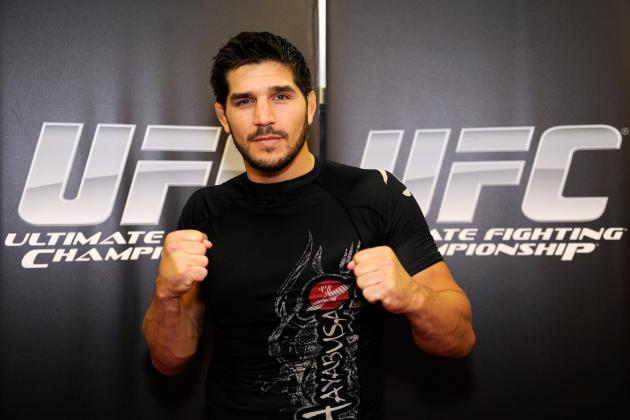 Richard Wolowicz/Getty Images

MMA Record: 17-8
Accomplishments: TKO champion, UFC title challenger, The Ultimate Fighter runner-up, two-time Knockout of the Night winner
Patrick Cote's UFC career got off to a slow start, as he lost in his first four trips to the Octagon.
However, an appearance on The Ultimate Fighter gave Cote the chance to break his way back into the organization. Despite losing in the finals of the reality series, Cote went on to win his next four UFC bouts and earned a title shot against middleweight champion Anderson Silva.
Unfortunately, Cote suffered a knee injury in his championship bout with Silva and hasn't really been the same ever since. Cote was cut from the UFC after losing his following two fights.
The middleweight did battle his way back onto the UFC roster, but he lost to Cung Le in his return fight. Cote will have a chance to pick up his first UFC win since July 2008 when he meets Alessio Sakara on Saturday.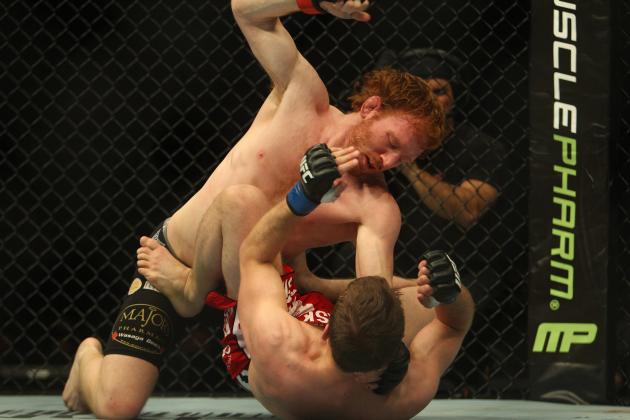 Tom Szczerbowski-US PRESSWIRE

MMA Record: 11-4
Accomplishments: Two-time Submission of the Night winner
Mark Bocek has quietly worked his way up the UFC's lightweight ladder for the past five years.
After losing to Frankie Edgar in his UFC debut, Bocek won four of his following five fights before running into the highly ranked Jim Miller and losing to the New Jersey native by decision.
Since then, Bocek has only been defeated by current lightweight champion Benson Henderson, and he remained very competitive in that three-round fight.
The redheaded Canadian is now on a two-fight winning streak and will look to extend that to three straight victories against Rafael dos Anjos at UFC 154.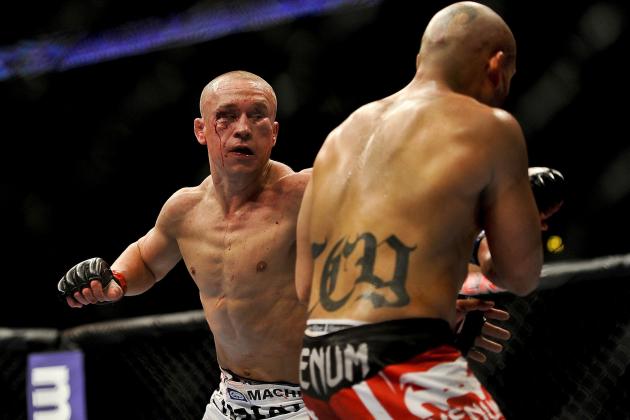 Paul Abell-US PRESSWIRE

MMA Record: 20-11
Accomplishments: TKO champion, UFC title challenger, three-time Fight of the Night winner
Mark Hominick has had a career of ups and downs, never winning more than five consecutive fights, but he's arguably given featherweight titleholder Jose Aldo a tougher fight than any other opponent during the Brazilian's reign as champion.
Though he's come up short against elite fighters like Aldo and Hatsu Hioki, Hominick has defeated a number of notable 145-pound fighters throughout his very respectable career.
Yves Edwards, Jorge Gurgel, Bryan Caraway, Yves Jabouin, Leonard Garcia and George Roop have all fallen victim to the former top featherweight contender.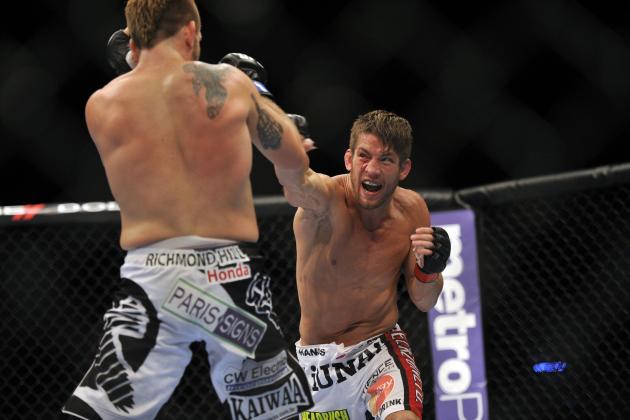 Joe Camporeale-US PRESSWIRE

MMA Record: 18-7-1
Accomplishments: Five-time Fight of the Night winner, Knockout of the Night winner
Though only 28 years old, Sam Stout's UFC career dates back nearly seven years.
Stout hasn't been able to put together a significant winning streak since joining the world's premier MMA organization, but he's been one of the most entertaining fighters out there and defeated some solid opponents along the way. Stout holds wins over Joe Lauzon, Matt Wiman, Spencer Fisher and Yves Edwards.
On Saturday, Stout will attempt to pick up a second straight win against fellow Canadian John Makdessi, who has lost back-to-back fights.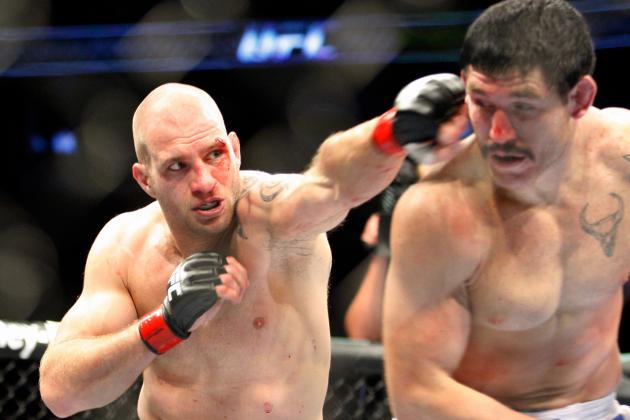 Richard Wolowicz/Getty Images

MMA Record: 49-16
Accomplishments: WEC title challenger, CFC title challenger
Joe Doerksen is probably most known for his recent disappointing stint with the UFC that saw him lose back-to-back fights against C.B. Dollaway and Dan Miller. However, those bouts came on what will go down as the tail end of Doerksen's otherwise solid run in the sport.
Instead, fans should recognize Doerksen as a fighter who won 17 of his first 19 professional fights and a fighter who defeated the likes of John Alessio, Denis Kang, Chris Leben, Ed Herman, Patrick Cote and Tom Lawlor en route to what should become at least a 50-win career.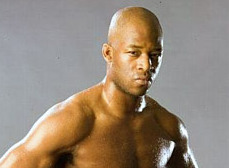 UFC.com
MMA Record: 21-10
Accomplishments: Tachi Palace Fights champion, UFC title challenger
David Loiseau won 14 of his first 18 MMA fights, which was enough to earn him a shot at UFC middleweight champion Rich Franklin. The Canadian was battered by Franklin at UFC 58, but his performances prior to that fight were enough to earn him a spot on this list of Canadian greats.
Among others, Loiseau defeated Joe Doerksen and Evan Tanner en route to a chance to compete for UFC gold. However, Loiseau was never able to win another fight inside the Octagon after earning his March 2006 fight with Franklin.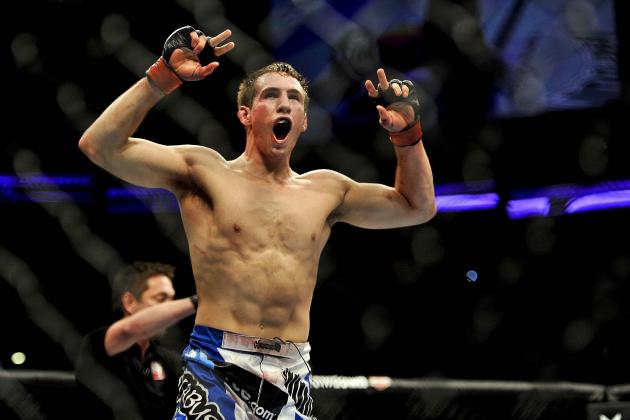 Paul Abell-US PRESSWIRE

MMA Record: 13-1
Accomplishments: KOTC champion, Fight of the Night winner
Rory MacDonald is already one of the most accomplished Canadians in MMA history. The 23-year-old is nearing the top of the welterweight division, and he has only been defeated by current interim champion Carlos Condit, who needed to mount a third-round comeback to defeat the Tristar Gym member.
In addition to nearly beating one of the best 170-pound fighters in the world, MacDonald has already rag-dolled top lightweight contender Nate Diaz in a welterweight bout and quickly knocked out skilled veteran Mike Pyle.
While the past has been great for MacDonald, the future is even brighter. Don't be surprised if MacDonald closes in on training partner Georges St-Pierre for the top spot on this list later in his career.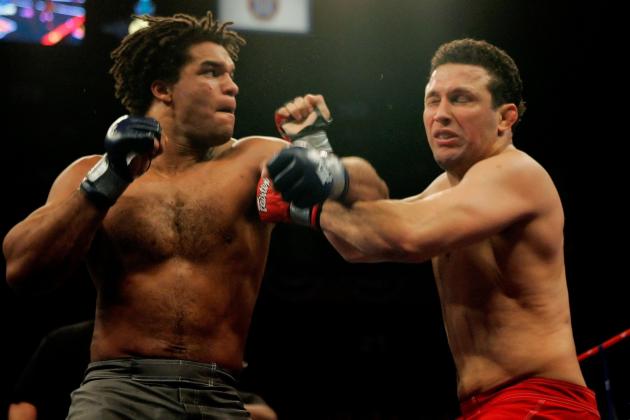 Brian Bahr/Getty Images

MMA Record: 16-14
Accomplishments: UFC champion, two-time UFC title challenger, UFC 17 tournament runner-up
While Rory MacDonald has his sights set on joining them, Carlos Newton is the only Canadian other than Georges St-Pierre to wear a UFC belt around his waist. The welterweight earned the title by submitting legend Pat Miletich back in May 2001.
Newton faded quickly in the second half of his MMA career, but not before picking up more notable victories over Renzo Gracie and Jose Landi-Jons.
Among the greatest fighters in all of the sport, Newton will not be mentioned often, but he will forever have a place in the history of Canadian MMA.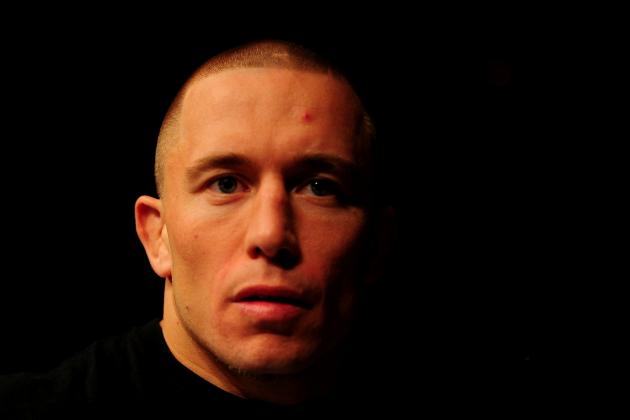 Mark J. Rebilas-US PRESSWIRE

MMA Record: 22-2
Accomplishments: UFC champion, TKO champion, three-time UFC title challenger, two-time Fight of the Night winner, Submission of the Night winner
There were some solid Canadian fighters that came before him, but Georges St-Pierre will be remembered as the fighter who paved the way for all Canadian fighters to follow him.
The welterweight champion is almost unanimously considered the greatest 170-pound fighter in the history of the sport and could have plenty left in the tank should he be fully healed from his knee injury. We'll find out whether or not that is the case when he meets Carlos Condit on Saturday.
Regardless of the outcome of the UFC 154 main event, St-Pierre is a legend of the sport and an unquestionable UFC Hall of Fame fighter.