The minute after the final seconds ticked off the clock in Tuscaloosa on Saturday, ESPN analysts had already begun the chatter surrounding a possible one-loss Alabama title run. Is there a chance that Alabama could make a title run if Oregon and Kansas State finish undefeated?
The short answer is no, but here is why.
Alabama lost position dramatically in the computer and Coaches' polls. Harris voters kept Alabama at No. 4—mimicking the AP—which helps the Crimson Tide gain a slight edge in point's value over Georgia at No. 5.
One problem that Alabama is facing is the dive it took in some of the computers. Jeff Sagarin uses a formula that typically favors power conferences and one-loss teams. Alabama dropped the furthest in his tabulation, falling from No. 1 to No. 9.
The Tide lost at home and that killed them with Sagarin.
Others dropped them to No. 5, and two polls had them land at No. 4. The substantial loss in the Sagarin shows that this team dumped a lot of national respect.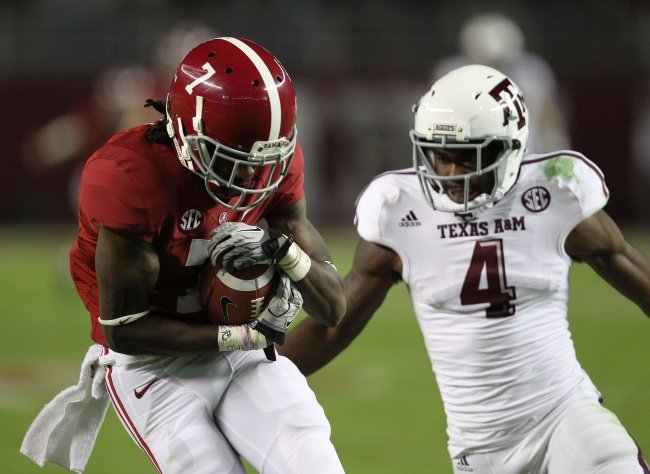 Mike Zarrilli/Getty Images
The game wasn't close in the beginning as Texas A&M jumped out to a 20-0 lead, showing that the Tide were not an unsinkable ship. The country took notice and the national perception of Alabama is changing.
When looking at the numbers, it becomes even more clear that Alabama is not in a position to make a run at the title with a loss on its record.
Oregon currently has a BCS average of .9497 while Kansas State leads the country with .9674. Notre Dame stands at No. 3 with an average of .9396. Alabama is No. 4 with a .8534. The Tide are almost a full tenth of a point behind No. 2 Oregon—there is no catching the Ducks if they stay undefeated.
Alabama made a strong push to No. 1 earlier this year, but the loss to Texas A&M will be too much to overcome. Even a win in the SEC title game will not boost the Tide enough to take over a national title spot.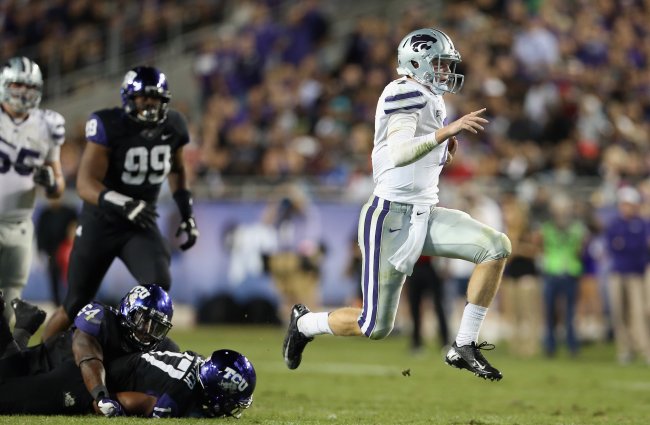 Ronald Martinez/Getty Images
The final piece of the Alabama fall is the Coaches' Poll. As long as the Crimson Tide are undefeated they will pull a top ranking. Now that Alabama has a loss, they were dropped by the Coaches' Poll to No. 5.
The country has SEC and Alabama fatigue. The conference has won the BCS national title since the 2005 season. The country is ready to see a change at the top of the college football world.
The Alabama loss makes the regime change easy.
Oregon and Kansas State have tough finishes to the season, but if they can stay untouched through the remainder of the year they will square off in the title game. The Crimson Tide are now stuck looking in from the outside without a miracle change down the stretch.