Fox: Only Question for Eagles -- Vick or Foles?
Use your ← → (arrow) keys to browse more stories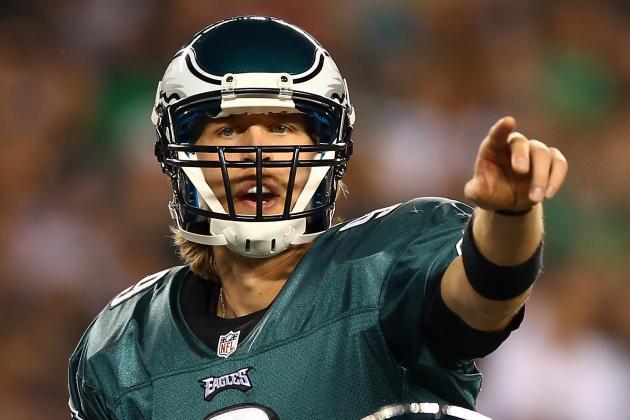 Elsa/Getty Images

PHILADELPHIA -- DeSean Jackson's first thought was probably the right one. A throng of media spilled into his locker space while gathering around Jeremy Maclin one stall to the right. Jackson grabbed a backpack, slung it over his right shoulder, headed toward the exit and said to no one in particular, "I'm out."