WWE Survivor Series 2012: Predicting the Winners of Every Match on the Card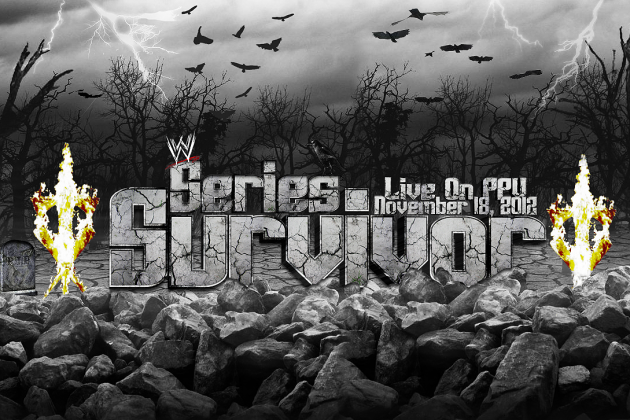 Image property of WWE and THQ
WWE Survivor Series is just days away, and so far five matches have been announced.
This event is known for the traditional elimination match, but in recent years the format has taken a backseat to more traditional matches, with only one Survivor Series match included.
This year we have two teams captained by Mick Foley and Dolph Ziggler squaring off in the elimination match, as well as four title matches.
This is one of WWE's four biggest events during the year, so look for it to be a little glitzier than the standard PPV, like Hell in a Cell.
In this slideshow, I will review each match and predict winners based on everything we have seen leading into Sunday.
Begin Slideshow

»
This match was just announced on Monday after a couple weeks of back-and-forth feuding.
The Swiss sensation will defend his US title against Truth in what is sure to be an exciting match.
These two have totally different styles, which should make for an interesting encounter between two of WWE's more athletically-gifted superstars.
Cesaro is all about power, while Truth is more into showmanship and quick offense.
We have already seen Cesaro start to grow as US champion, and his three-month title reign may not come to an end just yet.
I see Cesaro retaining in this match, but I do not see the feud ending with a simple loss. Truth will probably continue to chase the US title after this PPV, heading into December.
The only reason Kaitlyn is my prediction to win is because that is what my coin told me to do.
The Divas division, despite some recent improvement, is still largely an unpredictable division in the wrestling world.
Divas titles switch hands for no reason sometimes, and despite Eve being one of the top WWE talents, I see them testing the waters with a Kaitlyn win.
The former bodybuilder has shown vast improvement since her days on NXT.
This could be WWE's chance to give her a shot as the champion.
Big Show and Sheamus had one of the best matches at Hell in a Cell in spite of a buildup to the match that lacked anything really interesting.
Big Show is arguably the best giant in the history of the business, and Sheamus has shown over the past few years that he is more versatile than he might let on.
This match is one that will probably be even better than their encounter at HIAC if only because everyone wants to outdo their own performances.
As far as the winner goes, I see Sheamus coming up empty-handed at the end of the night.
Big Show as a monster heel champion will only help if he is booked properly, and booking him to lose the title three weeks after winning it is not the way to do that.
The WWE title match is a little less predictable than normal this time, around for a few reasons.
One thing I will get out of the way is that I don't believe Ryback will win the belt, but I also don't think he will be the one being pinned on Sunday.
This is a toss-up between John Cena and CM Punk, and so far CM Punk seems like the better choice.
With The Rock getting a WWE title shot at Royal Rumble, it makes sense to assume he will be facing someone he has not already beaten—CM Punk.
This leaves the door open for Rocky to win the title and ruin Punk's record-breaking title reign, leading into Rock vs. Cena II in WrestleMania.
I could see Cena winning the belt and then dropping it to Punk at TLC next month, but the more likely outcome will be CM Punk retaining after some cheap tricks from Paul Heyman.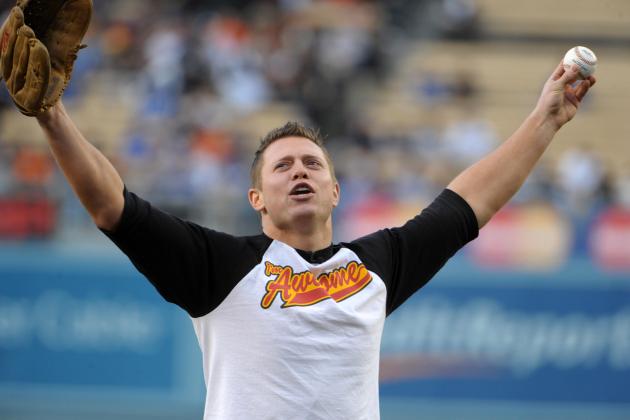 Kirby Lee-US PRESSWIRE

This match is the hardest to predict on the card.
Everyone could benefit from a win in this one, and nobody's in a rut where it seems obvious they will lose.
Team Foley is Randy Orton, Miz, Kofi Kingston, Kane and Daniel Bryan. Team Ziggler is Dolph, Cody Rhodes, Damien Sandow, Wade Barrett and Alberto Del Rio.
This is basically four feuds rolled into one match, which is what makes things so unpredictable.
Ziggler might get more out of a win for his team than anyone else, but I have to go with Team Foley, because I think Miz as a babyface is a priority for WWE.
He has been a great heel for the company and pushing him as a babyface will go even better if he starts off on a high note with a PPV win.
Thanks for reading and please feel free to share your thoughts on who the winners and losers will be at Survivor Series.