Should Raiders Be Ruffled by Ravens' Fake FG?
Use your ← → (arrow) keys to browse more stories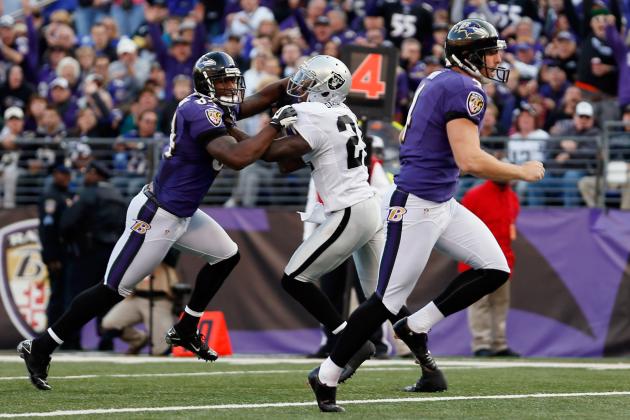 Rob Carr/Getty Images

BALTIMORE -- Tom Flores, the two-time Super Bowl-winning former coach of the Raiders, howled in protest. "To me," Flores said on the radio broadcast, "that is uncalled for. UN-called for." He was referring to the Baltimore Ravens pulling off a fake field goal, when they were already up by a score of 41-17, and holder Sam Koch taking the direct snap and running to the left side of the line untouched for a seven-yard touchdown run...