The 15 Biggest Clubhouse Cancers in Professional Sports Today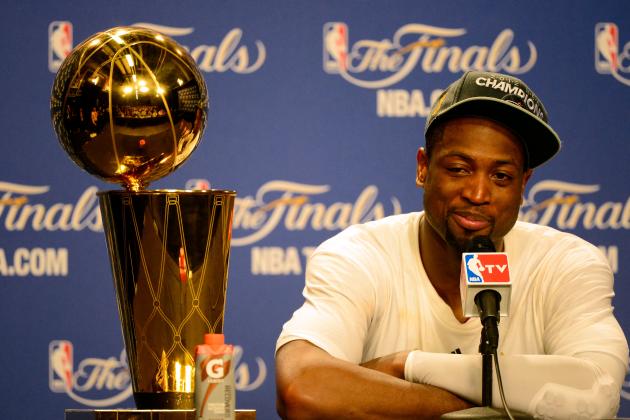 Ronald Martinez/Getty Images

They are so talented, but sometimes, they just don't get it.
Professional athletes really have everything at their feet, but for some reason, they want more. It's really no different than any of us, but it is on a grander scale. And when they speak out or lash out, the media makes way too much out of it.
Such is the life of our idols, but this time the actions affect teams, sports and locker rooms.
Be careful what you wish for, boys (and girls). What you say just might be the cause of team meltdown or unrest.
Here is a look at athletes who have proven that they can be a disruptive force in the sports they participate in.
Begin Slideshow

»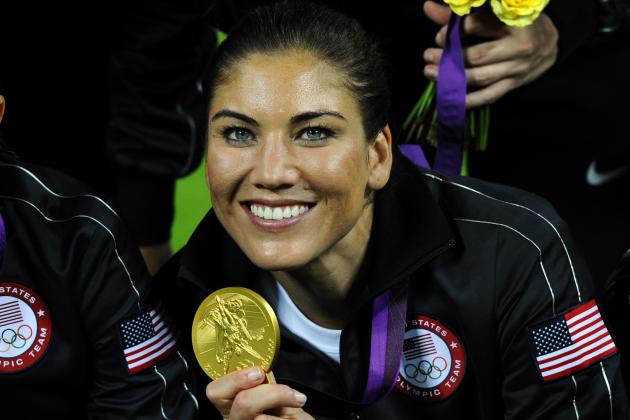 Christopher Hanewinckel-US PRESSWIRE

While the United States women's soccer team was out winning the gold medal in London over the summer, Hope Solo and Brandi Chastain battled back and forth following comments Chastain made as a commentator for the team's Olympic match against Columbia.
What a way to prove how patriotic you are.
The Olympics are a place to showcase talent, not your personal feelings. And whether right or wrong, it was a poor display by both women. But because Solo is such a polarizing figure with women and athletics today, it just shows how a great moment like a gold medal can be soured by one person's comments or actions.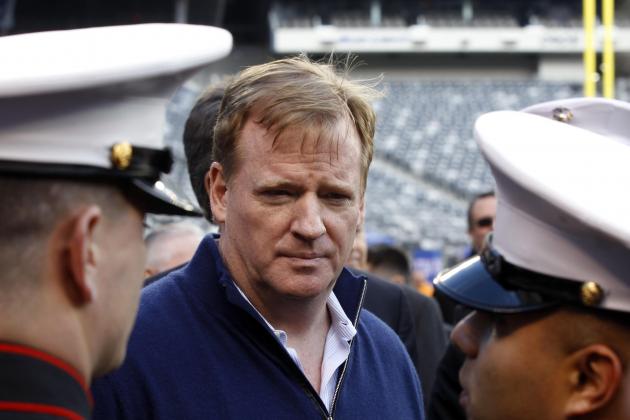 The Star-Ledger-US PRESSWIRE

He doesn't have to be in a locker room to stir the pot.
Roger Goodell rules with an iron fist. Some of it is warranted, but some of it seems to be more talk than action. Whatever the case, it seems the power-driven commissioner of the NFL always has his hands in something. And most of the time, all it does is create controversy.
His latest shenanigans with Bounty Gate prove that his eye is not on the prize. And his handling of the NFL lockout could have gone on forever if not for Bob Kraft, owner of the Patriots.
If Goodell is going to garner any good will from his players, his coaches and the NFL fans, he had better ease up and realize he is not bigger than the game.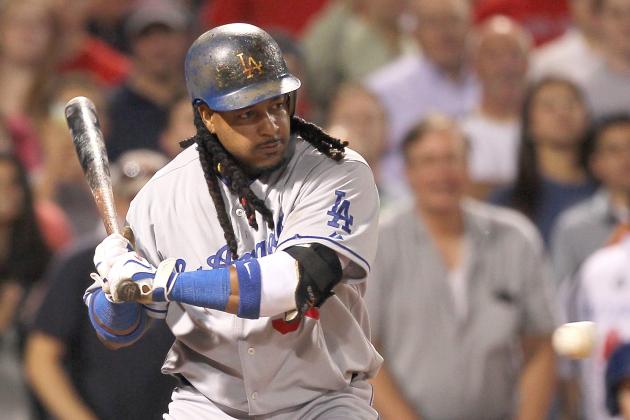 Jim Rogash/Getty Images

Manny's just being Manny. Is there more of an enigma in professional baseball than Manny Ramirez?
He is currently an unsigned free agent following a second suspension for violating Major League Baseball's substance abuse policy. But when he is signed to a contract with a major league team, watch the fireworks begin.
For someone who has so much talent, his words, his actions and his aloofness in and out of the lineup are great fodder for the media and fans alike. His antics and criticism while playing in Boston were classic. And another team could buy into the comedy routine.
We shall wait and see, but it is bound to happen.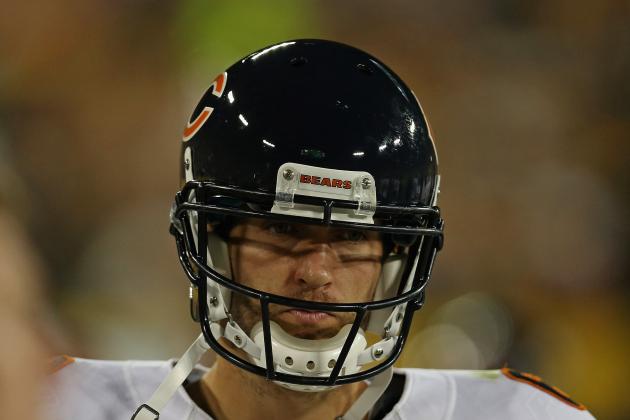 Jonathan Daniel/Getty Images

The hit Jay Cutler took Sunday night against the Texans was vicious and unwarranted.
But now he knows what his teammates feel like when he goes off on them or has one of his tirades on the sidelines.
Remember, this is the same guy who once said he had a better arm than John Elway, which we all know is blasphemy.
Culter's rants get plenty of attention in the Windy City. And while the Bears continue to be one of the league's best teams and fans and the organization may overlook his yelling at teammates and his sullen look when things aren't going his way, Cutler will continue to be a Jekyll and Hyde in the NFL.
It has been said over and over again that Dan Marino yelled at his teammates and was one of the hardest teammates to get along with. Let's not compare Cutler, who will never be mistaken for a great NFL quarterback, to someone who is as good as Marino or even Elway.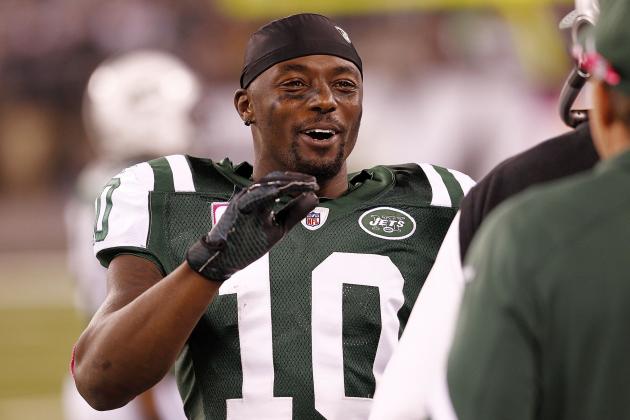 Jeff Zelevansky/Getty Images

Another one of those uber-talented receivers who cannot seem to keep his mouth shut.
Wow, in New York? Surprising.
It seems that Holmes is someone who thinks of himself first and his team second. With the poor situation at quarterback in the Big Apple, Holmes just adds fuel to the fire.
Maybe Holmes has taken a page out of the Terrell Owens playbook, because, as we all know, it's all about him.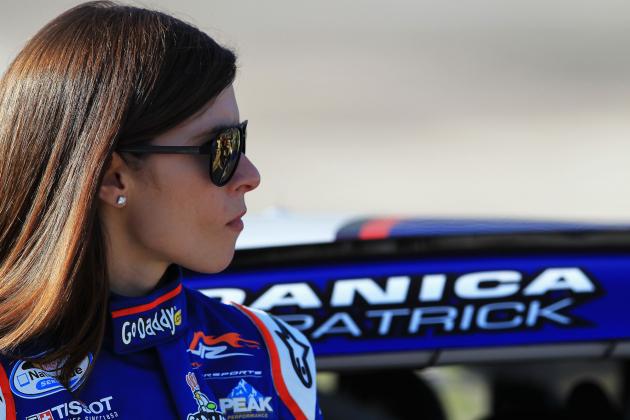 Ronald Martinez/Getty Images

Tony Stewart needs to take Danica Patrick aside and tell her to just shut up and drive.
Patrick and her latest run-in with Landon Cassill proves she has a temper just like her soon-to-be Sprint Cup boss.
Her tenacity is great, but her actions could cause real issues when she assumes a full-time Sprint Cup schedule next year.
Just get behind the wheel, strap it in and drive.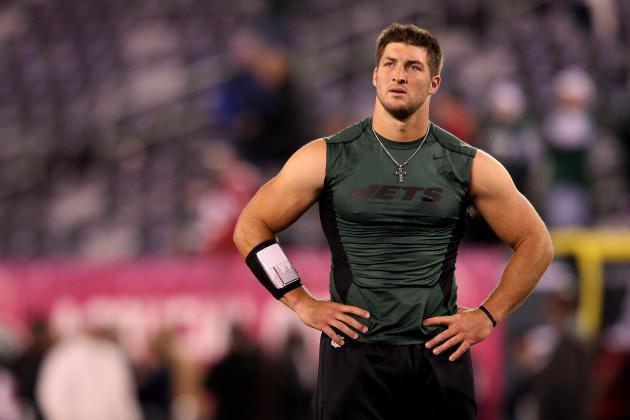 Alex Trautwig/Getty Images

For all that is good about him, Tim Tebow still makes this list.
The backup quarterback on any football team is usually one of the more popular players on the team and with the fans, which is perfect for Tebow. But there is a limit somewhere. Tebow is as big a star in New York as starter Mark Sanchez, which speaks volumes about the dilemma that is brewing in New York.
When will one of the most popular players take over at a position he is not qualified to play on a weekly basis? The mere fact Tebow gets as many interviews as starters on this team is enough to make teammates stand up and take notice.
And that can only lead to dysfunction.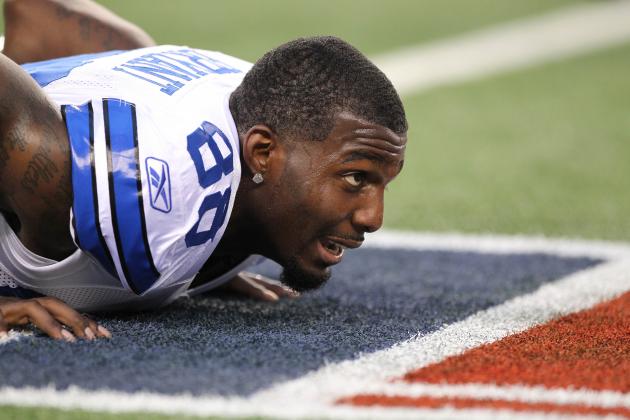 Matthew Emmons-US PRESSWIRE

He has his own entourage, but that is to make sure he makes curfews, stays away from strip clubs and stays out of trouble.
Must be a pretty good life for Dez Bryant, the former Oklahoma State and current Cowboys receiver.
He could be as talented as Michael Irvin, but his penchant for trouble cannot be good on a team that needs to find a way make the playoffs.
When Bryant is on, he is very good. When he is off, well, he's off.
Bryant falls into the same category as Irvin, Randy Moss, Terrell Owens and Andre Rison, who are as talented as any receiver ever, but their egos play a role in their play and how teams work around them.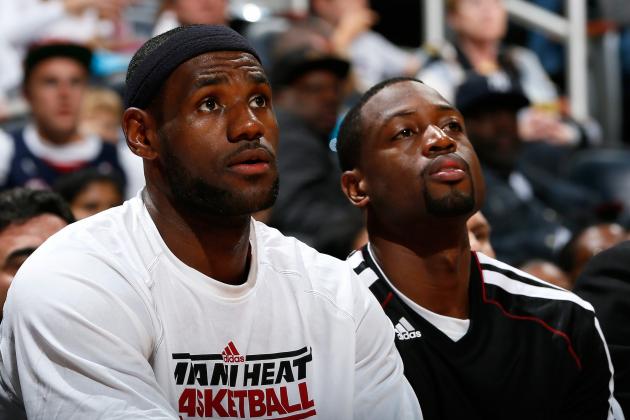 Kevin C. Cox/Getty Images

These two players finally made good on their promise to bring a title to Miami once they became teammates.
For Dwyane Wade, it was his second. For LeBron James, it was his first. The monkey was ripped off the back of the former Cleveland god, but as we have all have seen in the past, James can be moody. And when he doesn't get his way with the ball, it could spell disaster.
Wade is somewhat of a diva, with his high-profile dating of Gabrielle Union and his ultra public divorce from his wife. And like James, when he is upset over playing time or losing, he shows his emotions on his sleeve.
Looks like a match made in heaven and a match that could eventually see the Heat locker room implode.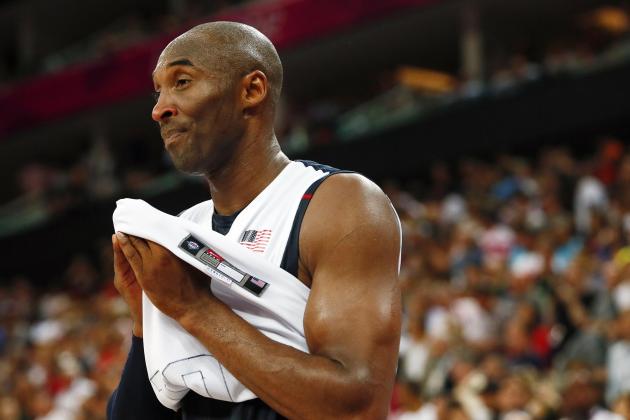 Rob Schumacher-USA TODAY

Kobe Bryant is the ultimate "me" player. All he seems to be concerned with is winning titles. I know the same could be said about Michael Jordan.
Michael has more rings, by the way.
Bryant is a pure talent and maybe one of the 10 best in the game ever, but he wants what he wants and will do whatever he needs to in order to get it. I don't blame him for his actions, just the way he does it.
Will he and Pau Gasol coexist? What happens when Steve Nash doesn't get him the ball enough? What happens when he and Dwight Howard fight for shooting in the lane?
It's going to happen at some point. You just wait.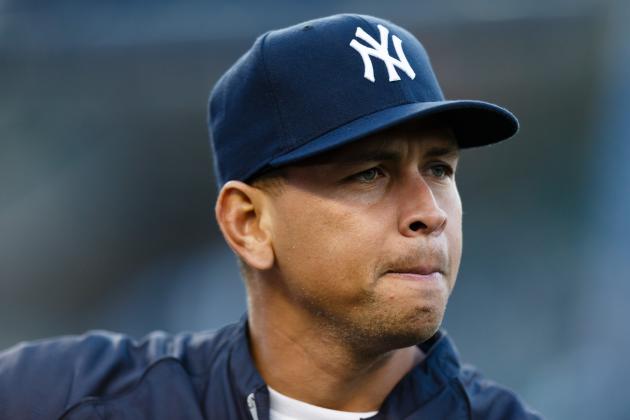 Rick Osentoski-USA TODAY Sports

No matter where he goes, it seems controversy follows him.
Whether it was not playing well in the ALCS this past season or the fact he thought it would be better to hit on New York Yankees fans during Detroit's beat down of his team, Alex Rodriguez has to have the spotlight on him.
The "other" pretty face in New York hasn't really fit in since coming to the Big Apple. And while he has delivered at times, he has not been the consistent offensive juggernaut he was supposed to be. There have been many others to wear the Pinstripes that have delivered in far better fashion.
Now, he is just a problem for this team and needs to move on. Not all pretty boys are destined for Yankee greatness.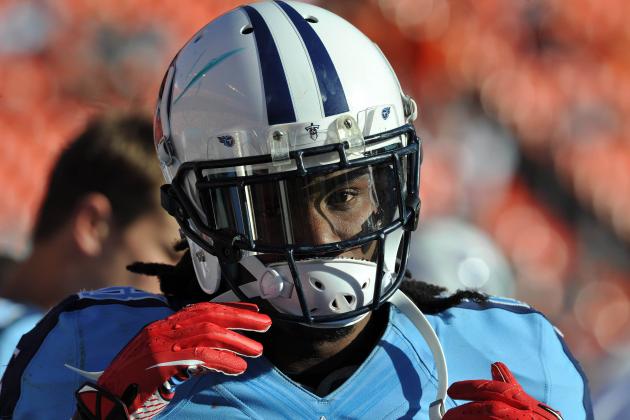 Steve Mitchell-US PRESSWIRE

Chris Johnson is one of the most talented men in the NFL and certainly one of the fastest.
But he also seems like he's given up at times on his team and his NFL career.
He had a 2,000-plus-yard season in 2009, but then held out for a bigger contract in 2010, leading to an extension of his contract that brought him big bucks.
He subsequently took all of 2011 to find his groove after a major holdout.
This year, he has been good at times and awful at other times. And he has voiced his displeasure about his team's position in the AFC South.
This is a recipe for disaster if Johnson's ability cannot match his ego.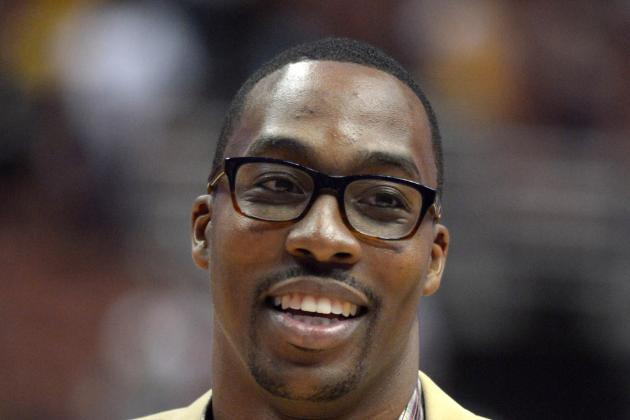 Kirby Lee-US PRESSWIRE

Dwight Howard's beef may not be with players. The head coach needs to be concerned.
When an 18-year-old comes into the NBA and sets the world on fire, saying and doing the right things, but then shows an unexpected greedy side and also helps see to it that Stan Van Gundy and Otis Smith are shown the door in Orlando, there is something wrong.
Now, less than 10 games into the NBA season and Mike Brown is shown the door with the Lakers? I'm not saying Howard was a reason behind Brown's departure, but coaches seem to be dropping like flies around the center.
And don't let the nerdy glasses and Digital Underground look fool you. Howard seems to be a lot more serious than his Cheshire Cat grin would indicate.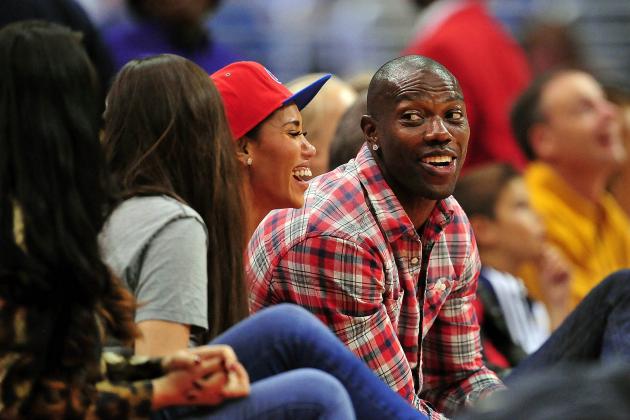 Gary A. Vasquez-US PRESSWIRE

Terrell Owens currently does not have an NFL team to call his own, but has there ever been a player who has caused so much grief with each team he has been a part of?
At 6'3" and immensely talented, he is still a possible great find at age 38. But the fact teams have stayed away from him is a message. His drama speaks volumes about how franchises don't need all the hoops, bells and whistles associated with him.
Also take into consideration that he asked the New York Jets to consider his services and the team declined. Remember, the Jets are awful. But obviously, Owens' attitude is awful enough that a team in need turned its back on him.